Unlike Hollywood where songs are hardly included in its films (unless it is a musical), with Indian cinema, songs mean everything for its fans and are integral to a typical Bollywood film. This is why every year, we here at Bollyspice take the time to compile a list of the top music albums from a number of Bollywood releases. 2012 has definitely been a phenomenal year for Hindi cinema, with some innovative films releasing with outstanding responses from the mass audiences. In addition to this, there have also been some astounding film soundtracks which have released this year and that have been finely produced by some of the industry's top music directors and lyricists. So without any further delay, let's unveil to you BollySpice's countdown of the Top 10 Music Albums of 2012!
10.Dabangg 2 – Music by Sajid-Wajid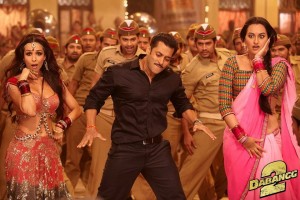 Just before the year came to a close, we were presented with one of the last great albums of 2012 by the dynamic duo Sajid-Wajid. This of course was Dabangg 2, which can be considered on par with the addictive music we were all exposed to with Dabangg. There is some wonderfully composed music which will soon find a place on your playlist. These include tracks such as 'Dagabaaz Re,' 'Dabangg Reloaded,' 'Pandeyjee Seeti,' 'Saanson Ne,'as well as 'Fevicol Se,' which is picturized on Kareena Kapoor. We say that the music in Dabangg 2 contains the perfect ingredients that will ultimately sizzle in your ears!
9.) Ek Tha Tiger – Music by Sohail Sen & Sajid-Wajid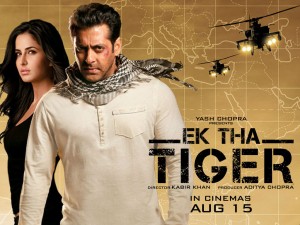 Ek Tha Tiger was Salman Khan's first outing of 2012 and it turned out to be one of the biggest hits of the year. The most popular song in this soundtrack is 'Mashallah,' which became a raving hit with music lovers. Sajid-Wajid produced this highly addictive song as guest composers and its Arabian and Middle Eastern influences played a major role in its overall success. Ek Tha Tiger has some other decent songs such as 'Banjaara,' 'Laapata' and 'Saiyaara.' Given that this is one of the most successful films of 2012, it is an album that most definitely belongs on this list.
8.) Agneepath – Music by Ajay-Atul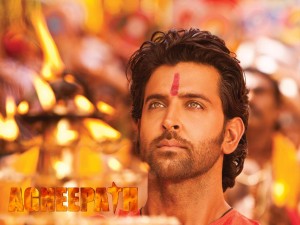 Agneepath was not only the most bloodiest and violent film of 2012, but it was also one that was incredibly entertaining and adrenaline-fuelled. In addition, it also came with one of the best item numbers of this year. This of course was Katrina Kaif moving her hips to the upbeat 'Chikni Chameli', which was brilliantly sung by Shreya Ghoshal. The soundtrack to Agneepath also contains some other entertaining tracks such as 'Gun Gun Guna,' 'Shah Ka Rutba,' 'Deva Shree Ganesha,' 'Abhi Mujh Mein Kahin' and 'O Saiyaan.' Agneepath is not the greatest album to have surfaced from Bollywood, but it is certainly one of the best to have released this year.
7.) Student of the Year – Music by Vishal-Shekhar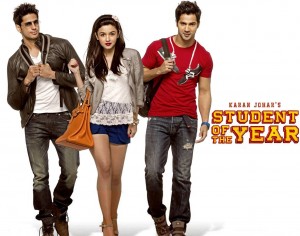 Student of the Year was Karan Johar's first attempt at directing new actors rather than superstars. The film has a very youthful and contemporary feel to it and the same can also be said for its groovy soundtrack. You will dance on your feet to some of the great tracks in this album which include 'Vele,' 'Radha,' 'Kukkad,' 'Ratta Maar,' 'Mashup of the Year' and 'Ishq Wala Love.' Last but not least, the album also includes the hit track 'The Disco Song,' which contains samples of the late Nazia Hassan's classic dance number 'Disco Deewane'. Vishal-Shekhar did a fantastic job with this album! The trendy and energetic songs make this album one of the key highlights of Johar's fifth directorial outing.
6.) Jab Tak Hai Jaan – Music by A.R. Rahman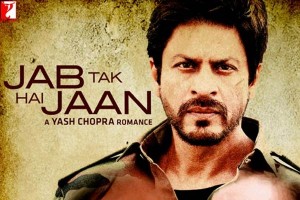 It can be safely said that Jab Tak Hai Jaan was not all that it seemed to be when we saw the film in full. Many will agree that the hype surrounding the film was more exciting than the film itself! However, one great thing to come out of the late Yash Chopra's final directorial venture was its melodious soundtrack. Composed by world renowned music director A.R. Rahman, with beautiful lyrics by Gulzar, Jab Tak Hai Jaan does not have Yashji's regulars Lata Mangeshkar or Udit Narayan singing for the leading actors. However, the fact that fresh singers have been taken on to sing for the leads of Yashji's final epic was undeniably a humble decision on his part. It gave singers like Neeti Mohan, Raghav, Rabbi Shergill, Javed Ali, Shilpa Rao and Shreya Ghoshal the once in a lifetime opportunity to sing for one of his films. You will relish the mesmerising songs of Jab Tak Hai Jaan, which include 'Challa,' 'Saans,' 'Jiya Re,' 'Heer,' 'Ishq Shava,' 'Jab Tak Hai Jaan,' as well as the poem which is written by Aditya Chopra and recited by Shah Rukh Khan. Yashji is famously known to have fantastic songs in his films. Although Jab Tak Hai Jaan is not one of his best films, it contains a fruitful soundtrack which will be treasured by many people for generations to come!
5.) Ishaqzaade – Music by Amit Trivedi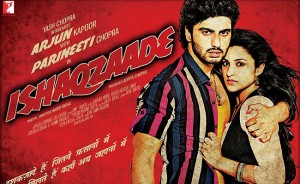 Ishaqzaade saw Arjun Kapoor and Parineeti Chopra making their official Bollywood debuts in this romantic drama. Although the film was widely appreciated, what struck Bollywood lovers about it most was its flavoursome soundtrack by the very talented Amit Trivedi. Ishaqzaade has some delightful songs like 'Pareshaan,' 'Ishaqzaade,' 'Jhallah Wallah,' 'Chokra Jawaan,' as well as 'Aafaton Ke Parinde.'  We can assure you that you will not be left disappointed after having listened to this brilliantly composed album in full.
 4.) Vicky Donor – Music by Akshay-Abhishek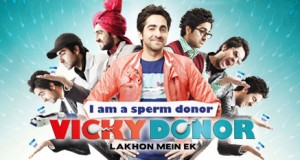 Vicky Donor was one of the most critically acclaimed films of 2012. Despite being made on a small budget, critics and the audiences agree that it was more enjoyable to watch compared to the big budget and multi-starrer films. The first Bollywood film to touch on the issue of sperm donation, Vicky Donor also has some catchy tunes to its name which has garnered widespread popularity with listeners. You can enjoy songs such as 'Pani Da Rang,' 'Rum Whiskey,' 'Mar Jayian,' 'Kho Jaane Do,' 'Rokda' and 'Chaddha'. If you have not yet been exposed to Vicky Donor, then make the time to listen to this great soundtrack.
3.) Cocktail – Music by Pritam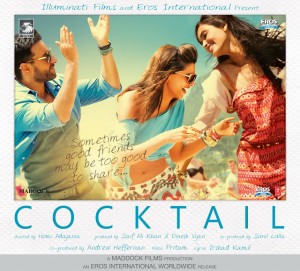 Cocktail was perhaps one of the most sparkling albums to emerge in 2012. Not only was the film a huge hit, but the songs grew in enormous popularity and are still in the playlists of many people's iPods and other music players. Pritam has proved this year what a gifted musician he is by creating a contemporary yet dignified album like Cocktail. It has tremendously wonderful tunes such as 'Tumhi Ho Bandhu,' 'Second Hand Jawaani,' 'Daaru Desi,' 'Jugni Allah Wali,' 'Tera Naam,' 'Main Sharabi,' 'Luttna,' and 'Yaariyan.' 2012 was a great year for Bollywood music and the soundtrack to Cocktail was indeed one of the key contributors.
2.) Shanghai – Music by Vishal-Shekhar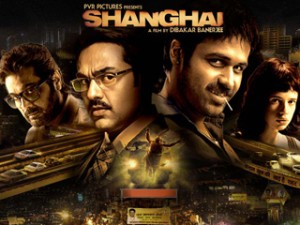 Shanghai may not have been a huge hit at the box office when it released, but its soundtrack has generated immense interest amongst Bollywood music lovers. Critics unanimously agreed that Shanghai's soundtrack was one of Vishal-Shekhar's best works of this year and won the duo immense praise for it. Songs such as 'Imported Kamariya,' 'Bharat Mata Ki Jai,' 'Duaa,' 'Khudaaya' and 'Morcha' will delight those who appreciate great 'filmi' music. Although Shanghai is not a mainstream film to a certain extent, we say that its soundtrack definitely is!
1.)   Barfi! – Music by Pritam
Who would have thought that Pritam would cook up one of the best albums of this year with Barfi!. Every song is magical to listen to and the compositions have been arranged thoughtfully and creatively. The picturizations to the songs look marvellous in the film itself, especially since none of the main characters mime to them. Instead, they are played in the background during a particular scene or situation. Hence, this gives it a unique edge which has been rarely witnessed in Bollywood before. You will love the amazing songs in the soundtrack to Barfi, which include 'Ala Barfi,' 'Kyon,' 'Aashiyan,' 'Main Kya Karoon,' 'Saawali Si Raat,' 'Phir Le Aaya Dil,' and 'Fataafati.' They are all a treat to listen to and remain in your mind after a long time. Though Barfi! has been accused of including unoriginal elements in the film, you cannot say this about its soundtrack. Pritam has poured all his musical talent into this album and we are certain that it will transform into a classic in the years to come!
We must reiterate what a brilliant year it has been for film soundtracks hence we struggle to fit those deserving in just these 10 spots. The list would be incomplete without some special mentions of soundtracks that were close contender's for the top 10 spots. Ram Samapth's Talaash, Sajid-Wajid's Teri Meri Kahaani, Vishal-Shekhar's Kahaani, Sneha Khanwalkar and GV Prakash's Gangs of Wasseypur and Amit Trivedi's English Vinglish are most those albums that are the most loved in the year 2012.
The new year is bound to bring about more interesting tunes. Here's hoping the underdogs of this year shine in the next. For now BollySpice wishes you a musical new year!