The bar rises every year for our debutants. 2012 was no different. The likes of the names you'll soon read in our Top 5 Male Debutants list have once again increased the expectations audiences have from newcomers. Newbies no longer get away with just a mediocre performance. A competitive field such as acting requires them to make a mark, a strong one, from the very first time they face the camera. Here are the 5 newcomer actors who left us in awe of their talent in the year 2012 and who's bright future in Indian cinema we simply can't wait to see unfold.
5. Varun Dhawan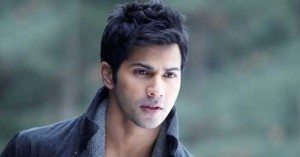 Never an easy task to hail from a filmi family and make a mark. Do it through your home production's venture or through another, expectations are sky high and comparisons are bound to be made. Varun Dhawan naturally encountered all this and more being the son of one of the most cherished makers of Indian cinema, David Dhawan (Hero No 1, Aakhen, Partner & many more!). He chose to make his debut independent of his father and director brother (Rohit Dhawan of Desi Boyz fame). Although perhaps he did get the raw end of the deal with Student of the Year with a role that perhaps limited him to an extent, we still think he's worthy of a spot on this list. In a limited role and a film that has been highly critiqued, he still managed to make his presence felt. He has the moves, the looks and definitely the talent so now it's time to see who all line up to help the audience see Varun Dhawan's potential. A bright future indeed!
4. Prithviraj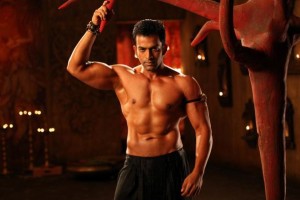 It was quite a bold move by Prithviraj, a reigning superstar in the Malayalm film industry who's worked with the likes of Mani Ratnam and other National Award winners, to sign a film that had him speaking for all of 20 minutes perhaps. Aiyyaa was definitely not the film to flaunt his talent with however, by the looks of his upcoming Hindi projects, the film did more than enough for the actor and has secured him a spot in the Hindi film industry. He has a much anticipated YRF project lined up for 2013 as well as a busy line up in Malayalam industry. Here's hoping we get more than a glimpse of the man's talent in the new year, but for now he definitely belongs securely at this no. 4 position.
3. Siddharth Malhotra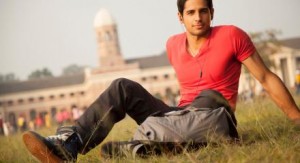 Our first impression of this newcomer was, yum-my! Much to our delight the good looks came with oodles of talent and quite impressive dancing skills. We fell in ishq wala love with this newcomer in a matter of seconds and decided that Siddharth Malhotra was here to stay! He definitely got the meatiest of roles in Student of the Year and what's more impressive is that he grasped this opportunity by both hands and delivered one helluva performance. We're not sure where he's off to now, but word is that we'll see him next in Farah Khan's Happy New Year. We're hoping he chooses the right projects however doesn't fall in line with many other actors and become so choosy so as to deprive us of his talent.
2. Ayushman Khurana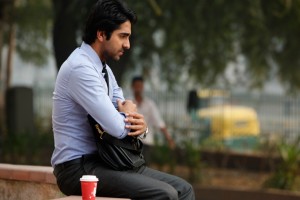 He's been on our television screens and radio stations for many years however it wasn't until April 2012 that we discovered the true hidden talents of Ayushman Khurana. With Vicky Donor he made a brave entry into Indian cinema, a gamble considering the subject matter the film dealt with. Thanks to Shoojit Sircar's delicate approach, the film became a instant hit with the audiences and Ayushman Khurana became a household name overnight. If that wasn't enough his decided to blow us away with his singing, composing and writing talents with the chartbuster Paani Da Rang. Khurana has a busy 2013 planned, he already has a film in post production, Rohan Sippy's Nautanki Saala, which is slated to release 12 months from his first film, April 2013. He also has in his kitty, Habib Faizal's (Ishaqzaade & Do Dooni Chaar) next to be produced by Yash Raj Films in which he will be co-starring with Sonam Kapoor and Rishi Kapoor. It's pretty safe to say Ayushman Khurana has arrived and how!
1. Arjun Kapoor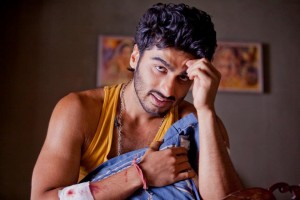 Arjun Kapoor entered the industry with enormous expectations placed upon him. You need not be reminded of the family tree to which he belongs. Add to that, to be launched by the maker of Do Dooni Chaar by the biggest production house of the country is like being handed a debut on a silver platter. Had he not delivered, critique of the harshest kind would have come his way. To our delight and his relief he made the most rocking debut of 2012. A character that was no doubt immensely difficult to grasp and a situation that is perhaps unimaginable for someone with his background. Yet he followed Faizal's writing to the T and left us with no doubt that he is indeed Parma Chaudhry! We can't wait for him to return to the screens in 2013. He's got two more Yash Raj Films projects lined up and has also been signed by Dharma Production for one of their upcoming projects. Here's to a promising future in Hindi cinema and definitely an exciting award season which is bound to bring him many more accolades.
Star kids, Southern stars, television stars and just purely fresh faces, 2012 had it all for us when it comes to male debutants. We hope they deliver as per our expectations which now is higher than before since we now know they've got what it takes. From here on begins the tough task of living up to that amazing first impression they've left on us. We wish them all the best as they embark on their filmi paths!