We once again list who we think hit the hotness meter up to 11! We have some returning hunks and beauties and quite a few new hotties joining our list in 2012! See if you agree on our list of the Hottest Stars in Bollywood!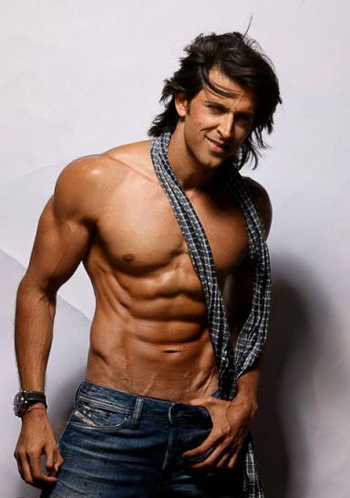 Hrithik Roshan
Hrithik Roshan, of course, has to be the first on our list once again! The man is only getting hotter as the years go by and we wonder How is that Possible? He got in even better shape in 2012 and we can't wait to see him in his skintight suit for Krrish 3 in 2013!
11 chillies hot!

---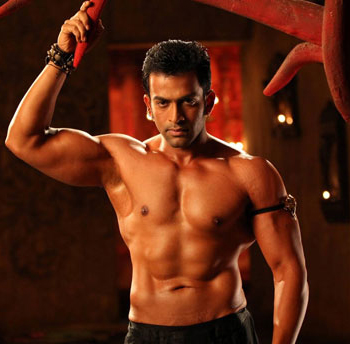 Prithviraj
For many a fan this was our first look at the hottie from the South and boy did he open our eyes! Though his foray into Bollywood did not hit the mark, we certainly can see why and joined in with Aiyyaa to sigh, melt and fall in love! Looking forward to drool… I mean watching him in his films in 2013!
He gets the full 11 chili peppers too!

---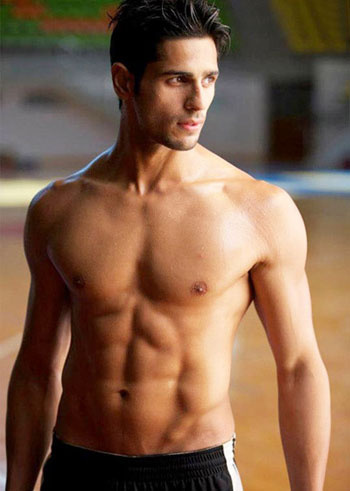 Siddharth Malhotra
He made his debut in Student of the Year and what a debut it was. Many a fan from the very first look of SOTY added him to their list of Hunks! After seeing him in the film, his hunk ranking is firmly established!
10 chillies hot
---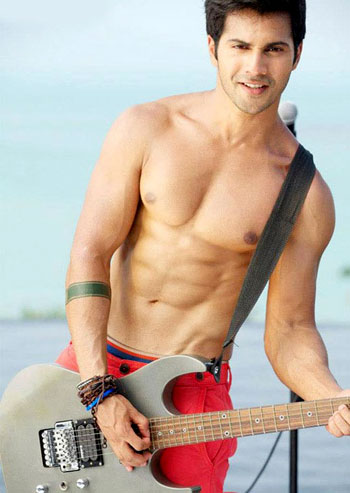 Varun Dhawan
The other SOTY debutante also joins our list this year. We can definitely see that KJO was going for causing the girls to go giddy when he picked these two guys! Though not as smouldery as his co-star, Varun has the cute hunk gene and we are sure we will see this guy on our lists again next year.
9 chillies hot

---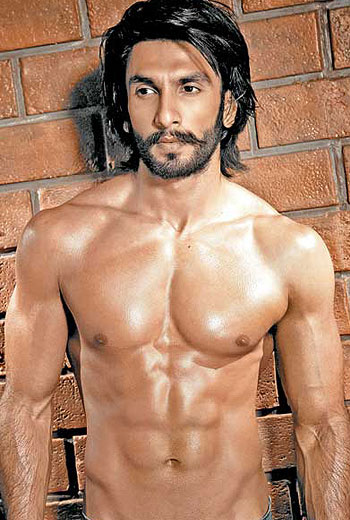 Ranveer Singh
Just WHOA! The man was hot before but he completely changed his body and we were left swooning! He had to beef up for his role in Ram Leela and may we say thank you very much Mr. Sanjay Leela Bhansali. A return visitor on our list we certainly expect to see him again next year when the film releases.
11 hot chilies for him!

---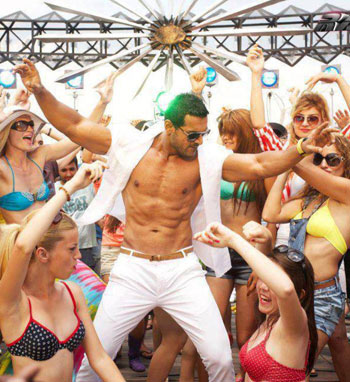 John Abraham
Another repeat offender or is it drool worthy appearance. The man was, is, and always will be HOT! His skin show was a little weak this year, but we can look forward to 2013 with Race 2 coming up soon!
9 chillies hot!

---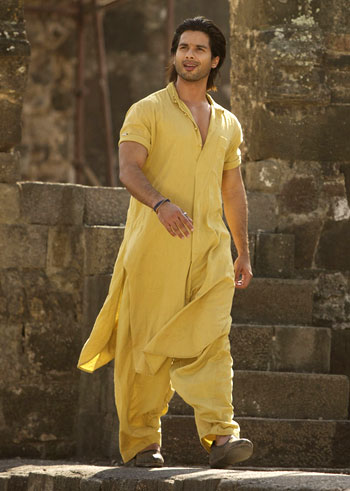 Shahid Kapoor
He is the definition of Smoulder and as Javed in Teri Meri Kahaani fans kept saying 'OMG He's To Fine Ya'! With those biceps, those eyes and that six-pack we can see him hitting the list again in his action avatar for Rambo Rajkumar in 2013!
10 chillies hot!
---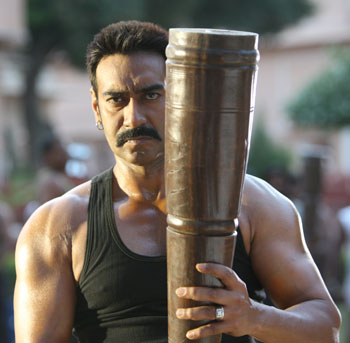 Ajay Devgn
This actor has one of the best chests in the Bollywood biz and he showed it off to perfection once again in 2012. Remember him in Bol Bachchan in that black tank and lifting the traditional ballam. Thor, eat your heart out Ajay has got you beat!
9 chillies hot!

---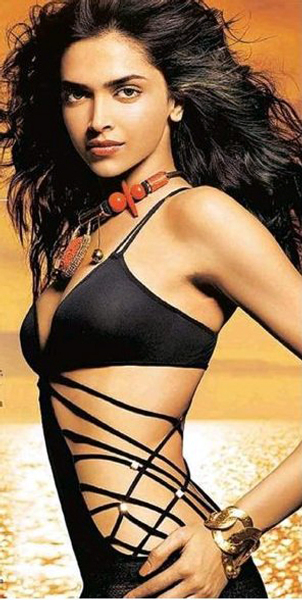 Deepika Padukone
Deepika transformed herself in 2012 and became a mature smokin' hot beauty, instead of a beautiful and cute starlet. Hitting all the right notes in Cocktail, we were blown away by the sultry avatar of Deepika and can't wait to see more! Just take a look at the picture and you will see the definition of hotness!
11 chillies hot!

---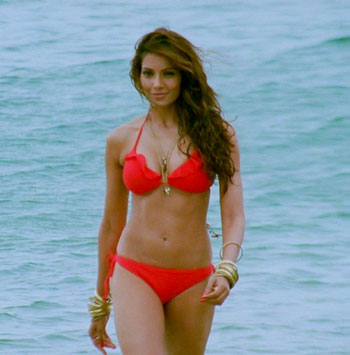 Bipasha Basu
Bips, once again makes a very deserving appearance on our list and she is looking better and hotter than ever, again if that is even possible! She has a new fitness DVD out and if it will make us look like her we say sign us up!
10 chillies hot!
---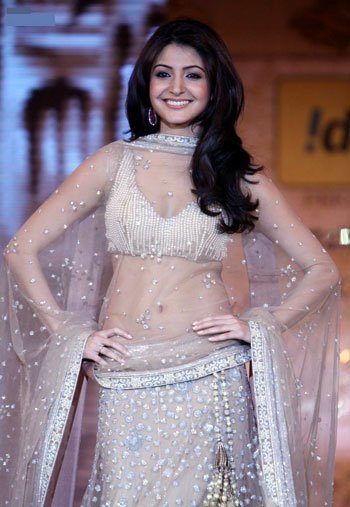 Anushka Sharma
She is another actress that has come more into her own and is looking sexier than ever. Not so much the cute debutante, Anushka now can be firmly on our list of hotties with that body to die for. We could say she is a bit on the skinny side but lookin' fine Ms Sharma lookin' fine!
9 chillies hot!

---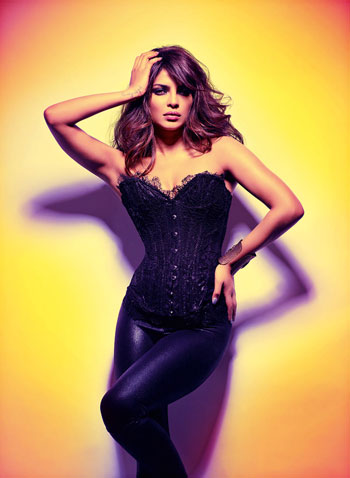 Priyanka Chopra
She looked gorgeous in Agneepath and in the shots for her new single 'In My City' she sizzles. She has the curves and the beauty and is one perfect 10!
10 chillies hot!
---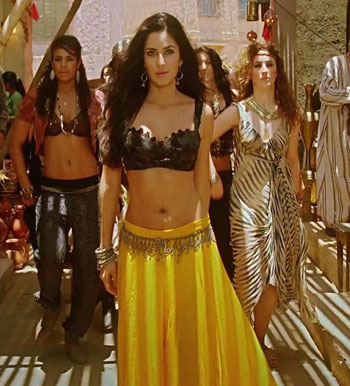 Katrina Kaif
We always thought her pretty, but this year she moved to the 'Wow she looks SO hot' league. We love Katrina in a rustic avatar especially in the item number 'Chinki Chimeli' from Agneepath and her belly dancing moves in Ek Tha Tiger's 'Masha Allah' added to her hotness quotient!
9 chillies hot!

---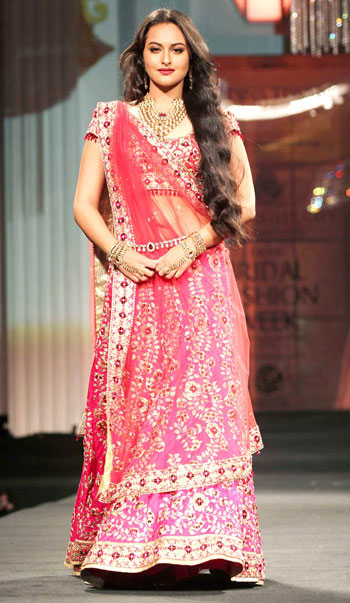 Sonakshi Sinha
We think Sonakshi is beautiful and her body perfect. She proves that you don't have to be a size zero to be HOT! She certainly made Akshay, Ajay and Salman sing this year! We are sure that many of you have Sonakshi on your Hot Bollywood Star Lists and Pinrests and if not , we def think you should add her!
10 chillies hot!
---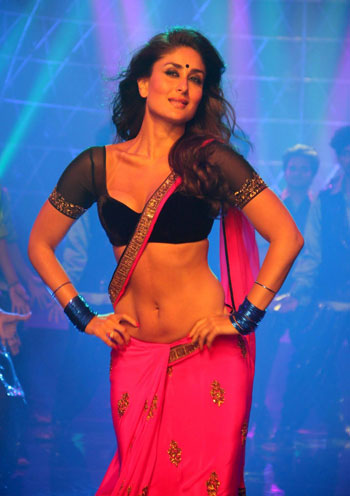 Kareena Kapoor
'Halkat Jawani', need we say more? The star has a fabulous body, which we think is just about perfect now! She is considered one of the hottest, glamest actresses in Bollywood again this year and we imagine we will see her on this list again in 2013!
10 chillies hot!
We have a couple special mentions we felt we had to include! We have to say that though not Rani's best year in terms of hot quotient our eyes certainly popped open seeing her sexy 'Aga Bhai' from Aiyyaa! We also have to give a big SHOUT OUT to Farhan Akhtar to say see you next year because the skinny cute man has become the HOT HUNK in Bhaag Milkha Bhaag!