2013 has been somewhat of a good year for Bollywood. There were the hits, the flops, the critically acclaimed and the critically panned releases that touched the hearts of millions of film fanatics. To celebrate the best which Bollywood has offered in 2013, BollySpice presents to you our official countdown list. We have made it all the more interesting by dividing the Best Films category by genre. This is largely because of the fact that we feel that films which belong to different genres cannot be included in one single list. For example, a comedy cannot be compared with a drama due to their content being significantly different. We hope you agree with our choices for 2013 and also hope that it will tempt you to watch some of these amazing releases if you have yet to see them!
BEST FILMS: DRAMA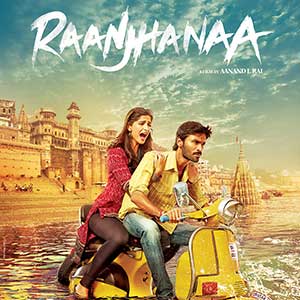 3. Raanjhanaa – Director: Anand L. Rai. Producer: Krishika Lulla
Raanjhanaa marked the Hindi debut of South Indian actor and National Award Winner Dhanush and boy did he deliver! His emotional performance in the film is skilful, praiseworthy and clearly from the heart. To add to this, Sonam Kapoor gave the best performance of her career so far and the success of this film has elevated her status within Bollywood. The screenplay by Himanshu Sharma was good, though arguably could have been better. Nevertheless, the majority of Raanjhanaa does leave an impact on you, which is why it has made it onto our list.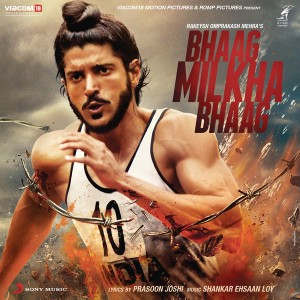 2. Bhaag Milkha Bhaag – Director: Rakeysh Omprakash Mehra. Producers: Viacom 18 & Rakeysh Omprakash Mehra
Bhaag Milkha Bhaag tells the story of Indian athlete Milkha Singh and his journey from childhood to becoming one of the most accomplished runners in the world. The film also poignantly deals with the 1947 Partition of India and how it deeply affected Milkha Singh (whose family did not survive atrocities). Farhan Akhtar provides a power-packed performance as the legendary sportsman and has won unanimous acclaim for the lengths he went to in giving his character a great deal of authenticity. In addition, the film is noteworthy for Divya Dutta, who plays Milkha's elder sister. Divya offers a poignant and moving performance which sparked widespread praise. Overall, Bhaag Milkha Bhaag is worth watching for those who have yet to encounter the historic and dramatic journey of Milkha Singh!
AND THE WINNER IS…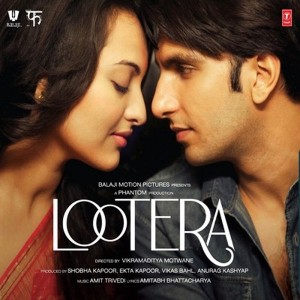 1. Lootera – Director: Vikramaditya Motwane. Producers: Anurag Kashyap, Ekta Kapoor, Shobha Kapoor & Vikas Bahl
Lootera was by far one of the most dramatic films to have released in 2013 which is why it is number one in our list of Best Film (Drama). Set against the backdrop of Bengal and Dalhousie, Lootera is centred on the romance between the daughter of a zamindar (landowner) and a sophisticated robber. It looks at how their relationship evolves and how it is bruised by Varun's (Ranveer Singh) betrayal towards Pakhi (Sonakshi Sinha). Lootera was not only a beautifully shot film, but also one which has a well-structured storyline that will tug on your heartstrings. Hopefully, it will make you even more passionate about Hindi Cinema than you already are!
BEST FILMS: ROMANCE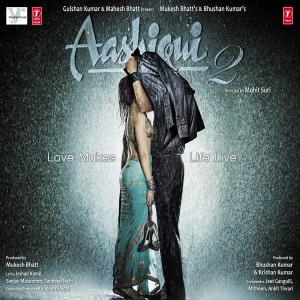 3. Aashiqui 2 – Director: Mohit Suri. Producers: Bhushan Kumar, Mukesh Bhatt & Krishan Kumar
Aashiqui 2 was probably one of few films to have a surprise impact on the masses in 2013. The touching narrative, the electrifying chemistry between Aditya Roy Kapur and Shraddha Kapoor, and of course, not forgetting its amazing soundtrack, were elements which created a spellbinding film. In addition, both Shraddha and Aditya deliver solid performances which deserve recognition. A follow-up to the original 1994 release, Aashiqui 2 makes it onto our list for being a film which nicely elucidates the tragic impact which the glitzy world of showbiz can have on a relationship between two people.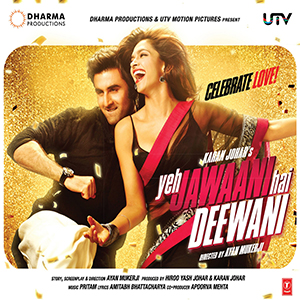 2. Yeh Jawaani Hai Deewani – Director: Ayan Mukerji. Producers: Hiroo Johar & Karan Johar
Though it's been labelled by certain critics as a 'typical Bollywood film', perhaps this is the exact reason why scores of people flocked to their nearest cinema to watch Ranbir Kapoor and Deepika Padukone in action. Though Yeh Jawaani Hai Deewaani is corny nevertheless, the story (which simultaneously focuses on friendship and love) does have a genuine appeal about it. Hence, we have decided to rank this one as number two and hope that more directors aren't afraid of deciding to go simple on certain occasions.
AND THE WINNER IS…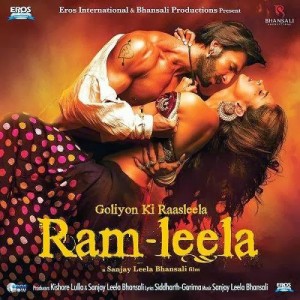 1. Goliyon Ki Raasleela Ram-Leela – Director: Sanjay Leela Bhansali. Producer: Siddharth-Garima, Sanjay Leela Bhansali & Rulvic Oza
Based on the classic Shakespeare play Romeo and Juliet, Sanjay Leela Bhansali makes a successful attempt at telling this tragic story in true Indian style. With phenomenal on-screen chemistry between Ranveer Singh and Deepika Padukone, Goliyon Ki Raasleela Ram-Leela is full of costumes, grandeur sets, riveting music, as well as a poignant screenplay which shows how two lovers come together in the midst of brutal family feuds. Having delivered four major hits this year, this one is arguably Deepika Padukone at her finest! Watch it for her, Ranveer, as well as for Sanjay, who manages to make a memorable comeback with this one!
BEST FILMS: COMEDY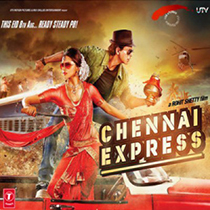 3. Chennai Express – Director: Rohit Shetty. Producer: Gauri Khan, Ronnie Screwvala & Siddharth Roy Kapur
Probably the biggest box office hit of 2013, Chennai Express does contain a number of funny moments that are worth watching. Though this is by far not one of Shah Rukh Khan's greatest films, nevertheless, he does put in a good deal of effort into keeping his audience entertained. However, the stand-out performance is definitely Deepika Padukone, who plays the charismatic Meenalochni. She gets the South Indian look and accent just right and ensures that they do not affect her ability to make us laugh during key scenes in the film. Overall, a typical Bollywood masala film that deserves that one watch!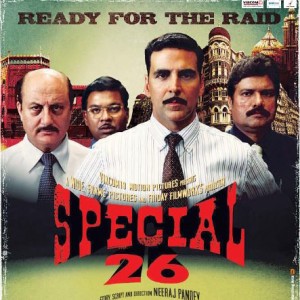 2. Special 26 – Director: Neeraj Pandey. Producers: Shital Bhatia & Kumar Mangat
Special 26 was one of the unexpected successes of 2013, with praise being poured on towards the script and performances of the leading actors. This 80s themed film (though based on a true story) does have its funny moments when the key characters are committing robberies and threatening people, which therefore makes it worth the watch. Do check this one out if you are looking for a nice change!
AND THE WINNER IS…
1. Nautanki Saala! – Director: Rohan Sippy. Producers: Bhushan Kumar, Krishan Kumar, Ramesh Sippy & Roopa de Choudhury
This wonderful Ayushmann Khurrana starrer was perhaps one of the most underrated films of 2013! Nautanki Saala has some truly hilarious moments that definitely makes it a must watch! Also starring Kunal Roy Kapur and Pooja Salvi in key roles, this comedy is based on the French film Apres Vous (2003). It shows Ayushmann at his best and he manages to prove that post Vicky Donor, he is here to stay and to entertain. A film which we hope will make you laugh from beginning to end!
BEST FILMS: ACTION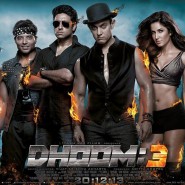 3. Dhoom 3 – Director: Vijay Krishna Acharya. Producer: Aditya Chopra
Officially one of the biggest hits in Bollywood history, almost everyone was excited to see Aamir Khan take on the negative lead in the third instalment of the Dhoom franchise. Dhoom 3 has some mind-blowing action sequences that undoubtedly make it worth the watch. Though there has been some criticism made towards the script nevertheless; the intense chase scenes, fights, as well as Aamir's praiseworthy performance is enough to tantalise your action cravings.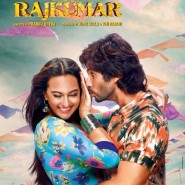 2. R… Rajkumar – Director: Prabhu Deva. Producers: Viki Rajani & Sunil Lulla
Shahid Kapoor has suffered from a bit of a struggle the last few years. Yet he bounced back to success with this rollercoaster flick by the one and only Prabhu Deva. R… Rajkumar was appreciated by many audience members for its cool action scenes, Shahid and Sonakshi's chemistry, as well as its groovy soundtrack. We consider this one to be a notable highlight of 2013 and recommend that you check it out!
AND THE WINNER IS…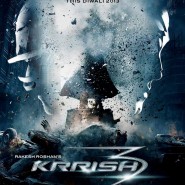 1. Krrish 3 – Director: Rakesh Roshan. Producer: Rakesh Roshan
Having been absent from the big screen for almost two years, Hrithik Roshan returned with a bang with Krrish 3. Arguably now one of India's best superhero film; Krrish 3 is a treat for all movie lovers. With spellbinding action, adrenaline-pumping fights between Krrish and the main villain Kaal (Vivek Oberoi), as well as some great technical shots, this is one spectacular Bollywood action film that's not to be missed!
BEST FILMS: NON-COMMERCIAL AND WORTH THE WATCH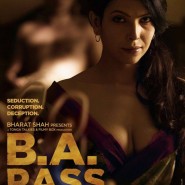 3. BA Pass – Director: Ajay Bahl. Producers: Narendra Singh and Ajay Bahl
Probably a film which you should not watch with your parents or close relatives, BA Pass is a provocative drama which won unanimous praise from the critics and at film festivals. Starring Shilpa Shukla and Shadab Kamal in the leading roles, the film is based on a married woman who seduces a student, which then leads to dangerous consequences. Give it a watch and you may be surprised by how good it is.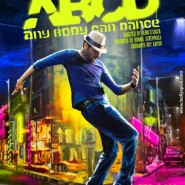 2. ABCD (Any Body Can Dance) – Director: Remo D'Souza. Producers: Ronnie Screwvala and Siddharth Roy Kapur
An unconventional dance-oriented film, ABCD was praised by many upon its release. Starring the one and only dance maestro Prabhu Deva in the leading role, ABCD is worth watching for the funky dancing, great music, as well as the drama which surrounds the film. Watch it if you're in the mood for dancing!
AND THE WINNER IS…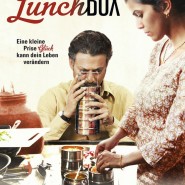 1. The Lunchbox – Director: Ritesh Batra. Producers: Anurag Kashyap, Guneet Monga, Karan Johar, Siddharth Roy Kapur and Arun Rangachari
The most acclaimed film of 2013, we would be foolish to not make The Lunchbox number one in this list. Starring Irrfan Khan, Nimrat Kaur and Nawazuddin Siddiqui, the film is an endearing love story between a man and a woman who exchange notes via a 'dabba' (lunchbox). The film sadly missed out on being sent as India's official entry for the Best Foreign Language Oscar and there were many who spoke out about this. The Lunchbox is considered to be a ground-breaking film and we recommend that you take the time to watch it!