Fashion and Indian cinema go hand in hand. And whilst for the most part we are seen, praising our lovely ladies who grace red carpets in all their designer glory, there are countless moments when we wish we could un-see what we just saw. This countdown is for those moments. Here are 5 appearances of 2013 from the B-Town ladies that we wish we could un-see!
5. Amrita Rao at Filmfare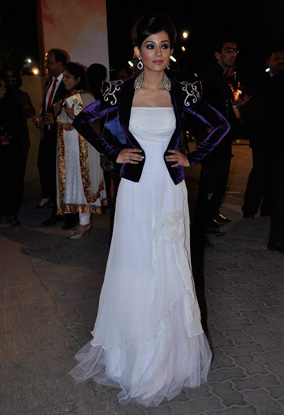 Does it surprise you really to see Miss Rao on this list? Of course not! Notorious for never doing justice to her gorgeous self Amrita didn't have half the bad year that she usually does with fashion but no doubt there were some ultra shaking-head moments with this one standing out particularly. As if the fabric of that gown wasn't already tacky enough, that jacket just made sure that the tacky look came to a tacktastic finish!
4. Sridevi at IIFA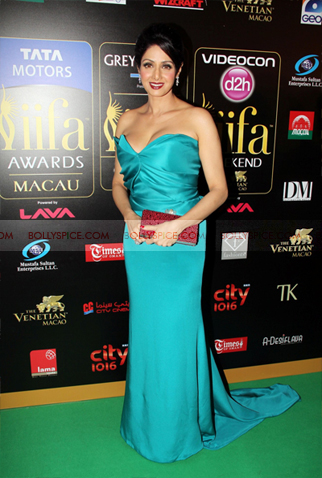 You really don't expect to see THE Sridevi on this list but sadly her IIFA appearance leaves us no choice. The actress really has been pushing beyond her comfort zone and opting for a lot of western wear, possibly to ensure fashion columns don't call her boring. But sadly picking flattering outfits for her body is not a talent the legendary actress possesses.
3. Huma Qureshi at a product launch
Huma is clearly still finding her feet as far as her off-screen looks are concerned. Often going for things too overwhelming or unflattering is her main downfall. However, this appearance makes it to our list as its particularly dreadful. Had it been something she's wearing at a smaller quaint event we wouldn't make it into such a big deal but to wear it to an endorsement event was perhaps the biggest mistake! (Aren't you mean to look particularly good for those so people want to actually buy the product?!) Someone tell Ms Qureshi that just because sheer skirts are supposedly 'in fashion' does not mean she ought to sport them, not everyone can pull those off.
2. Minisha Lamba at IIFA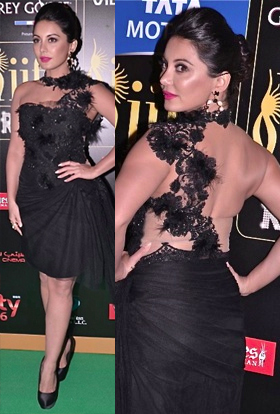 Oh Minisha! She tries so hard but almost 90% of the time falls flat on her face with her fashion choices. Her IIFA appearance was no different. She was going for a 'different' look to ensure she stands out by opting for a knee length dress instead of a floor length gown or traditional wear but sadly she couldn't pull off what she chose. The dress was as unflattering as they come and the styling did not help!
1. Tanisha at Ekta Kapoor's Bash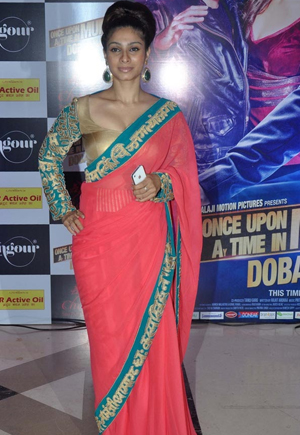 One to very rarely make it to our 'hot' list therefore it is of little surprise that we find the youngest Mukherjee on this list. With this look of her's fashion gurus couldn't really agree on what was the worse, how MapxencaRS saree was draped, the saree itself, the ill fitted blouse, the dreadful hairstyle or the really messy makeup. To say this this was a look that was falling apart would be an understatement.
Time permits we only single out 5 appearances of 2013 that in our books were the biggest fashion mistakes of the year, however no doubt you're going to agree or disagree. So be sure to share your thoughts in the comments below and also don't forget to share appearances that particularly made you say 'oh no'!