Some of the best movies this year could not have done well without certain characters who highlighted the film with their amazing performances and there have also been films which we were happy to ignore completely had it not been for that one performer. These are the scene stealer or actors whose careers the industry had written off but have taken a second birth with their 2013 release. In short, they are performers who have achieved a different mark with their distinctive roles in 2013. We have a list of the stars who broke barriers and made us go WOW!!
10. Pulkit Samrat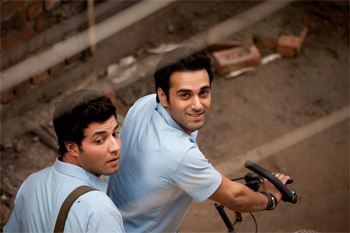 Pulkit Samrat may have not had a very great start with Bittoo Boss but he surely brought the best out of him with Fukrey. His character Hunny was an entertaining one and we the audience easily bought into his insecurities, mischeviousness and ultimately, his triumph. We are looking forward to seeing more of this young talent.
9. Kunal Khemu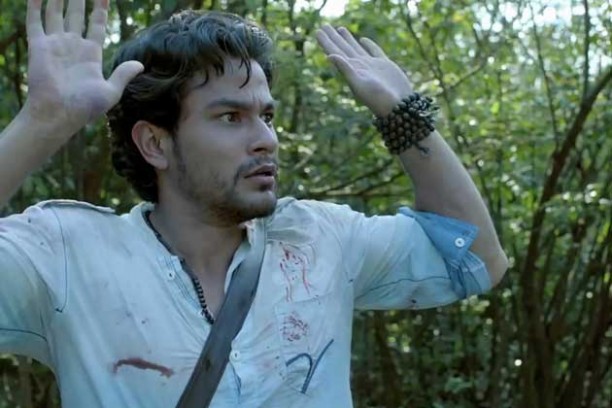 Go Goa Gone had a very interesting star cast, but the one who stole the show was Kunal Khemu. He was all out there in the film with a perfect portrayal of Hardik with his impeccable comic timing and had us laughing our hearts out! We truly hope this movie's success gives Kunal's career the much needed boost.
 8. Swara Bhaskar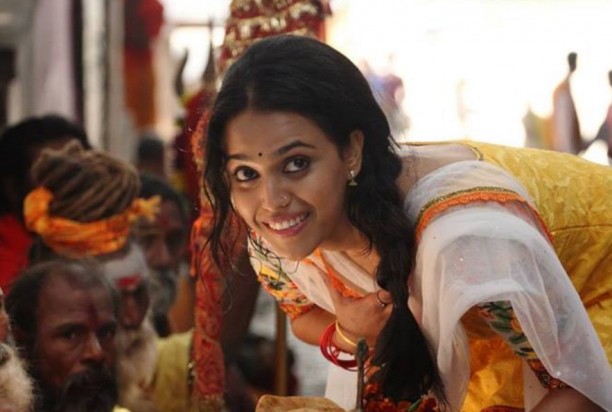 Swara Bhaskar received critical acclaim for her work in Tanu Weds Manu but her performance in Raanjhanaa has brought her back into the limelight in a big way! She was Bindiya, a girl madly in love with Kundan while he was in love with Zoya. She played the character beautifully and contributed to making this lovely story a success in every way all the while standing on the sidelines but never failing to steal a scene!
7. Aditya Roy Kapur /Shraddha Kapoor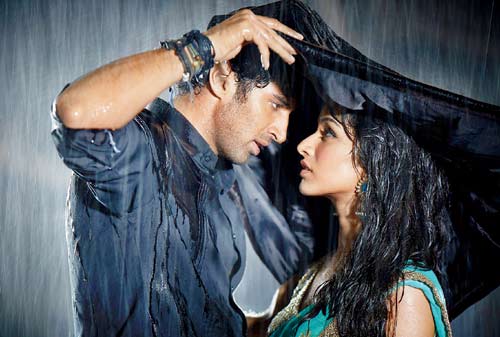 Aditya Roy Kapur has had a great year with two blockbuster films but no doubt this year stands out for his performance in Aashiqui 2. He has played his character Rahul Jaykar charmingly and his potential is evident with this one. (Lets face it, YJHD had him doing a grand total of nothing!) Another actor to look forward to! Shraddha Kapoor's debut film Teen Patti got lost as soon as it came then there was the re-debut with YRF's Luv Ka The End which too didn't bring out the actress the way she envisioned. Taking a leap of faith with Aashiqui 2 Shraddha finally can say, she has arrived! Aarohi Shirke was appreciated for her simplicity and passion. With this one Shraddha truly managed to put her acting abilities on a grand platform. Kudos to both this young stars and director Mohit Suri for finally giving them the platform to shine on.
6. Pankaj Kapur and Shabana Azmi
Pankaj Kapur's performance as Harry Mandola in Matru Ki Bijlee Ka Mandola was highly appreciated and applauded by both the audience and the critics. His complex personality that swayed between being a compassionate person when drunk and being greedy and tyrant when sober was portrayed with the right amount of distinction and poise. We can safely say that his role was one of the major highlights of the film. Another character that made Matru Ki Bijlee Ka Mandola even better was Chaudri Devi, portrayed by the amazing Shabana Azmi. She played the shrewd role brilliantly and made her presence stand out amongst the star cast. Her monologue scenes remains a memorable scene of Indian cinema in which the writers brought out the harsh realities of modern age. Safe to say that Matru would have been a much forgettable film had it not been for this celebrated performers doing what they do best, perform!
5. Saqib Saleem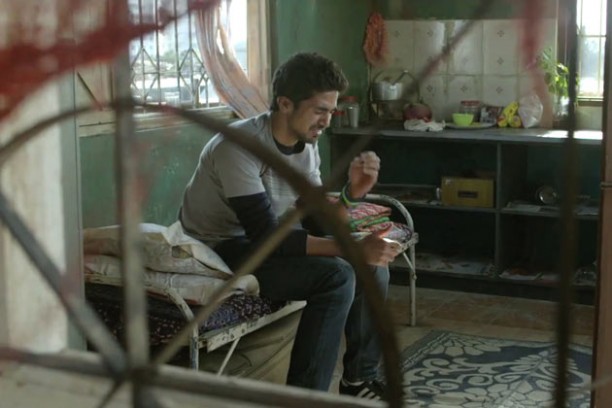 Avinash Bhatt in Mujhse Fraaandship Karoge was easily one of the most adorable characters in a rom-com! However this year Saqib Saleem swims against the tide and has gone a notch higher with his performance in Karan Johar's segment of Bombay Talkies. He played Avinash, an intern who changes the equation in Rani Mukherjee and Randeep Hooda's  married life. We weren't quite sure how he'd fit into the short film when we first heard about it but after witnessing the magic on screen all we'd like to say is, he was perfect for the part! An applaudible performance from a young performer and that too so early in his career. We cannot wait to see what he does next!
4. Divya Dutta
Haven't we said enough about Isri Kaur of Bhaag Milkha Bhaag? Divya Dutta gave an enthralling performance as Milkha Singh's elder sister. We had instant tears in our eyes when she entered onscreen. Her love for Milkha made us love the character even more and perhaps was a key ingredient in getting the audience to emotionally invest into the film. On the other hand she totally bowled us over with her performance as Pappi in Gippi. She wins hearts with two poles apart roles in 2013. We can't say we're surprised but she still deserves a spot on this prestigious list for being consistent scene stealer!
3. Nimrat Kaur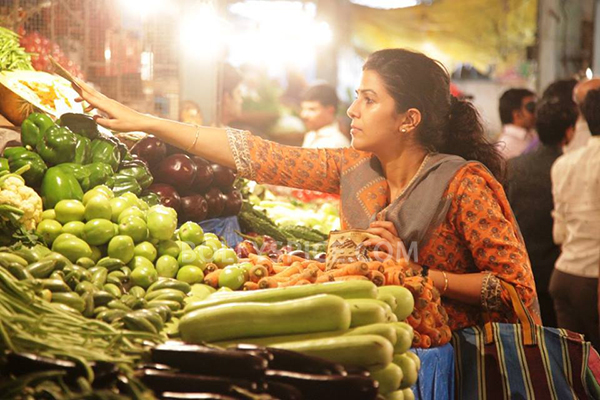 The Cadbury Silk girl or the Tera Mera Pyar girl Nimrat Kaur stole hearts with her enchanting performance as a simple housewife in The Lunchbox. A simple role requires more preparation than a complicated one, and Ila was a housewife that any woman could relate to. Nimrat performed the complex role in pure solidarity and gave a new definition to an the term 'commitment' with her approach to the Ritesh Batra script. She made her place in people's hearts with this role and surely is one of our breakout stars!
2. Richa Chadda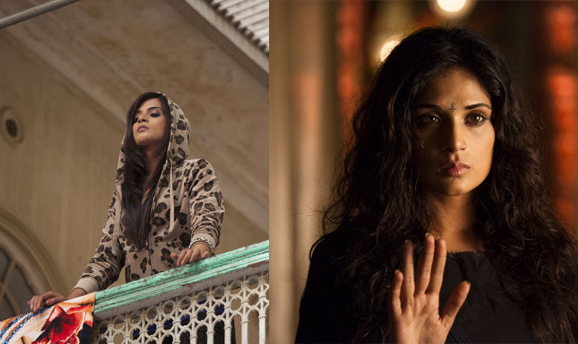 Richa Chadda had impressed us from day one but we really didn't think she'd be able to keep doing it consistent. Oh how wrong we were! In 2013 she delivered two knock out performance in roles so diverse and unique that we still wonder how she got so lucky! First she bowled us over as the bold female don in Fukrey who runs a drug empire and will stop at nothing to get her job done.  And just when we thought we'd seen her in all her glory Goliyon Ki Raas Leela-Ram Leela happened. We loved the way she understood Leela as her caring and affectionate Raseela Bhabhi but at the same time we shuddered in fear of what her will power may just achieve in the pre-climax portion. She stood out in every way with the way she portrayed both her roles.
1. Supriya Pathak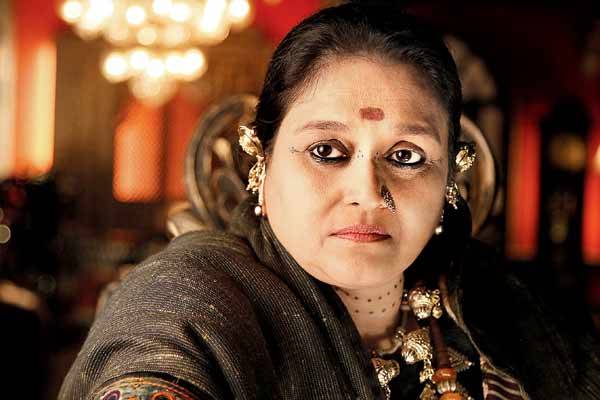 Supriya Pathak is known for her versatility in her roles and her performance as Leela's mother Dhankor Baa just sealed her fate as one of the most versatile character artists we have around today. She played a strong character who knew how to get what she wanted. One couldn't help but sit up straight and pay 110% when Dhankor Baa entered a scene. A screen presence as powerful as this is definitely an anomaly. Her performance uplifted the spirit of the film and has majorly contributed to the success making her ideal #1 candidate for our Break Out Stars list!
Special mention:
There were a few more breakout performances that made their way a short way off our list:
Gulshan Devaiah: Gulshan played the role of Deepika Padukone's cousin Bhavani in Goliyon ki Raas Leela: Ram Leela. His screen presence was great and he did justice to his role, standing out and adding some more expression to the film.
Kalki Koechlin: Kalki's tomboyish performance as Aditi in Yeh Jawaani Hai Deewani made us fall in love with her even more! She was bratty, cute and very interesting to watch.
Expectations from these stars have risen with these great performances. These actors have declared war either on their contemporaries or those they may be sharing screen space with. Cast them in a supporting role or in a cameo appearance, but the Break Out Stars of 2013 are definitely not folks to be taken lightly. Scene stealing is what they do best and so we look forward to see them do just that and more in 2014!