The members of the fraternity will agree that controversies are a part and parcel for their job.  Members of the media will agree that if it had not been for these good, bad and ugly controversies, their jobs would be much harder. The year 2013 most definitely had its share of major controversies and yes like all good controversies, these are bad. BollySpice brings you 5 controversies of 2013 that goes down in Bollywood Controversy History!
1. Jiah Khan's Death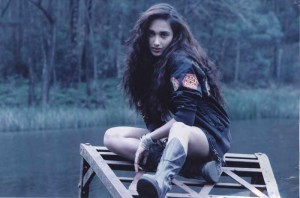 The beautiful Jiah Khan's untimely death has to be the one of the biggest scandals of Indian cinema in recent times. Ruled initially a suicide the tragic event was traumatic enough. And as Jiah's mother released her final words the harsh realities of the entertainment industry came out all too blatantly. However, just when the mourning had settled came the news of police investigations revealing that the death most certainly involved foul play. Now the internet is bombarded with autopsy photos, CCTV footage of Jiah's apartment's visitors  on the night and police reports about what may actually have happened. This is definitely not the kind of controversy the media would like to delve in but one that couldn't be avoided as being touted the biggest controversy of 2013.
2. Shahrukh – Salman Hug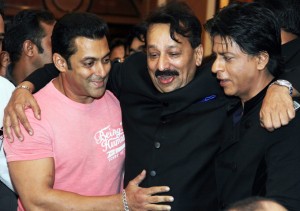 The much spoken relationship of the two Khans of Indian cinema came back into the news this year on Eid when the two met at an Iftar get together. Fans rejoiced as they finally witnessed perhaps a truce between two of the biggest superstars of the country. However, sadly not much followed up the event with Salman and Shahrukh retreating to their normal lives without much candar about what had happened. Finally Karan Johar put the rumour mills to rest and directly put the question to Salman on his chat show. To our dismay Salman went on record to say that the two can not be best of friends as they've gone their separate ways however do hold immense silent respect for each other. We can only hope that time does its healing and we see our Karan and Arjun reunite in a more grand fashion soon.
3. Shahrukh/Gauri- AbRam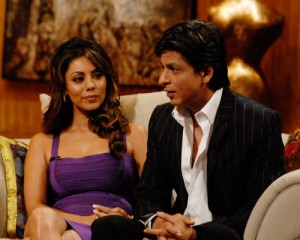 King Khan didn't intend to be in the news for this particular controversy but sadly the arrival of his new born son came after much speculation. An enquiry was initiated to investigate whether sex determination procedures had been utilised by the star couple. However, to everyone's delight the duo were given a clean report. AbRam still remains a mystery the world with no clear snippets of the new star-son released yet. What we did have was a grand star studded greeting for him at Mannat however. Here's hope 2014 brings us a better glimpse of the young Khan.
4. Bigg Boss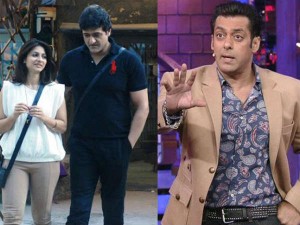 Where there is Bigg Boss there will be controversy. This year the 7th instalment of the reality show brought controversies in abundance! Most prominently we saw Kajol's younger sister entering the show following much buzz that the entire family disapproved of her decision. Later she was seen getting overly friendly with Armaan Kohli on the show to the extent that Salman issued a warning reminding the two that the house is most certainly constantly monitored. To the audience's surprise the couple didn't proceed with anymore caution about their daily activities were caught in more and more compromising situations. This inturn ignited rumours that the Devgns and Mukherjees were pressuring the channel to oust Tanisha as they were very unhappy about how Tanisha was being projected (albeit the projection was by her!). However, the other side of the Bigg Boss controversy related to Salman Khan himself who was accused of favouring Tanisha and being too involved of a host. Salman was seen in many frustrated avatars throughout the season as he endured the brink of the criticism for the show's content by audiences, family and friends. Rumour has it that the channel wanted to do away with Salman in the upcoming season however he may have decided to buy production rights to the show. As for now we don't know what will be of BB8 and whether we'll see Salman back at all, or he'll be back as a host as usual or if he'll be back as a host/producer.
5. Mallika Sherawat Cannes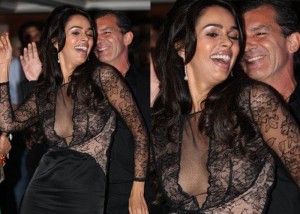 Usually in the news for her questionable fashion choices or fake accents at international film festivals, this year it was Mallika's very words that stirred quite an uproar. The actress rather daringly declared in an interview that India and Indian cinema was harshly regressive for women. She went onto blatantly mislead the international media by claiming she was the 'first' woman to wear a bikini in Indian film or to do an onscreen kiss. Media and audiences alike reacted rather passionately to these ill founded accusations and miscommunicated facts. (Trivia: Devika Rani was the first actress to do an onscreen kissing scene in Karma and the likes of Zeenat Aman, Sharmila Tagore and Parveen Babi flaunted away in two piece swim wear when Mis Sherawat was prancing around in diapers!). She also went onto say that she's done 'everything' in a her career that she was not supposed to do, and we're yet to decipher what she meant and how that is a positive thing considering where her career has ended up. We hope Ms Sherawat refuses interviews or gets extremely well trained in answering questions before her next international film festival interview or it just might be that the 'regressive India' she despises will be giving her not so much of a warm welcome back home.
And that's a wrap for 2013 controversies that particularly stole our attention.  Be sure to comment and tell us which are the stories that stay with you long after the year concludes.