2013 has offered some of the most memorable jodis to date, such as Aditya Roy Kapur and Shraddha Kapoor in Aashiqui 2, or the mesmerising couple formed by Ranveer Singh and Deepika Padukone in Goliyon Ki Raasleela Ram-Leela.
This year is looking equally exciting, as many couples will fill the screen in the forthcoming twelve months. Some actors will monopolize cinemas with several releases during the year, while other will save themselves for big projects. 2014 will bring many new couples, actors and actresses that will work together for the first time, so entertainment is assured. This is BollySpice's list of the most exciting jodis to watch out for in 2014.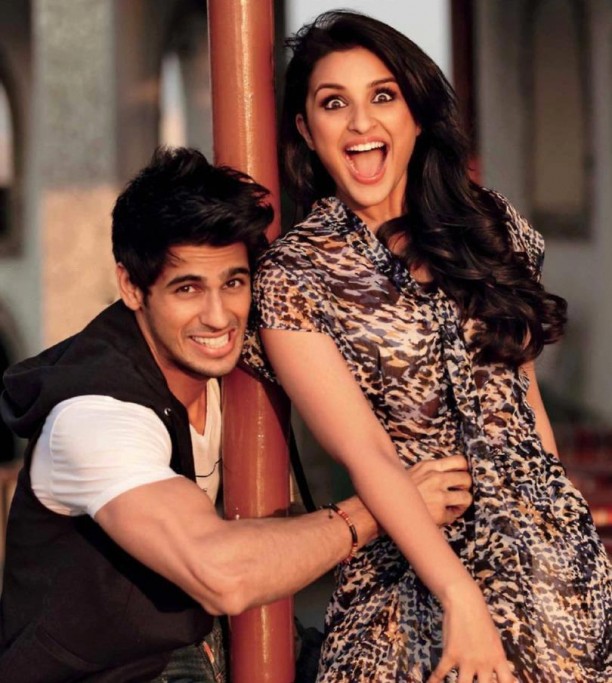 Sidharth Malhotra – Parineeti Chopra (Hasee Toh Phasee)
We start the list with Hasee Toh Phasee, produced by Karan Johar and Anurag Kashyap, and the first time we will have the opportunity to see Sidharth and Parineeti together onscreen. This romantic comedy follows the encounters of quirky Meeta and mischievous Nikhil over a decade. From the trailer released few weeks ago we can see that most of the appeal of the film resides in the chemistry between the two young actors and their fresh performances. Sidharth is back after a break in 2013, this time alongside Parineeti, who has become a highly regarded actress despite her short career in the industry. This pairing is undoubtedly very promising.  Hasee Toh Phasee is set to release on February 7.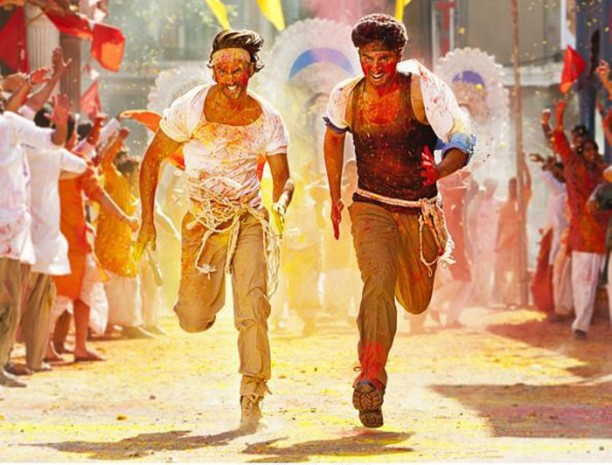 Ranveer Singh – Arjun Kapoor (Gunday)
Although not a couple in the "strict" sense, the pairing of Ranveer Singh and Arjun Kapoor is one of the most exciting of 2014. Directed by Ali Abbas Zaffar, Gunday also features Priyanka Chopra as their love interest and Irrfan Khan as the police officer determined to stop them. Set in Calcutta during the 1970s, the film is based on the lives of Bikram and Bala, two small time coal thieves who later become powerful black marketing mafia-men. 2013 has been a good year for Ranveer, with the releases of the critically acclaimed Lootera and Goliyon Ki Raasleela Ram-Leela, his biggest commercial success to date. On the other hand, Arjun, who mesmerized the audience with his performance in Ishaqzaade, joins him in this cocktail of action and romance that promises not to disappoint. Gunday will hit cinemas on Valentine's Day.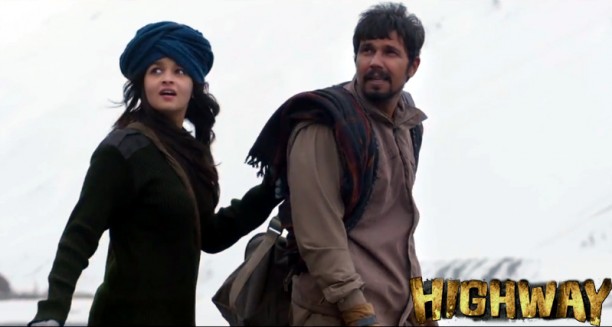 Alia Bhatt – Randeep Hooda (Highway)
Highway is the first project of director Imtiaz Ali after the successful Rockstar. The film, whose soundtrack has been composed by A.R. Rahman, deals with the abduction of Veera (Alia Bhatt) and how a trip across North India becomes a journey of self discovery. The trailer released few weeks ago has created great expectation, and has also showed that much of the weight of the film is carried by Alia and the relationship with her kidnapper, played by Randeep Hooda. After her debut in Karan Johar's Student of the Year, Alia is back with a much more challenging role. Highway is scheduled to be released on February 21.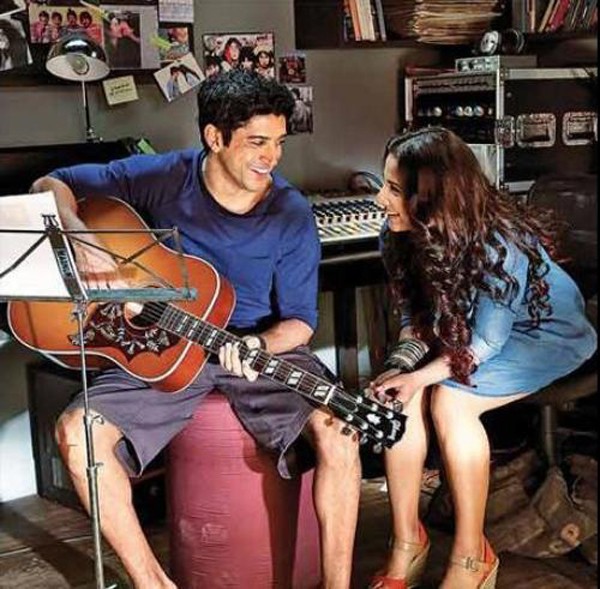 Farhan Akhtar – Vidya Balan (Shaadi ke Side Effects)
Farhan and Vidya take the roles of Sid and Trisha from 2006 Pyaar Ke Side Effects. Shaadi ke Side Effects takes the story where the previous film ends and explores the life after marriage and how responsibilities can affect the couple. Although it is their first film together, Farhan and Vidya display great chemistry judging by the trailer, so fun is guaranted. SKSE is set to release on February 28.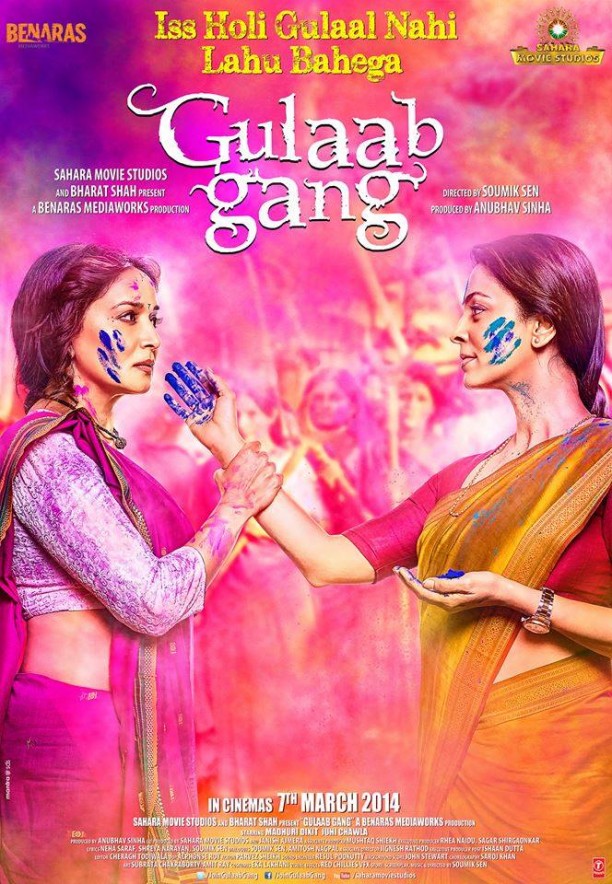 Madhuri Dixit – Juhi Chawla (Gulaab Gang)
Gulaab Gang is undoubtedly one of the most exciting releases of the year, not only for its storyline but also because stars Madhuri Dixit and Juhi Chawla will share space on the big screen for the first time! Produced by Anubhav Sinha and directed by Soumik Sen, this all-female film narrates the story of a group of women that fight against injustice within their society. Madhuri and Juhi will confront each other as one stands for justice, while the other for political power. The trailer of the film was released few days ago and it has already generated great expectations. Gulaab Gang is set to release in cinemas on March 7.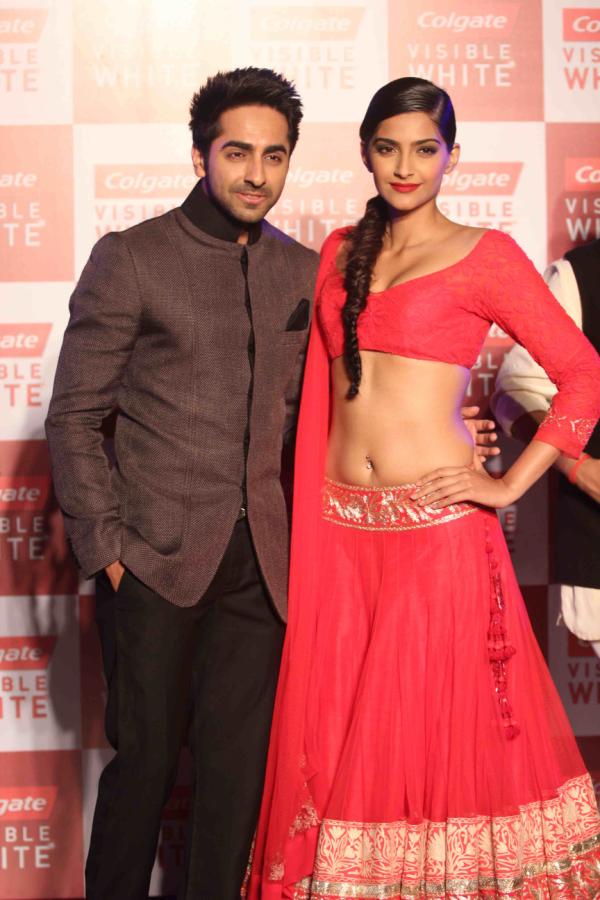 Sonam Kapoor – Ayushmann Khurrana (Bewakoofian)
After his Bollywood debut in the critically acclaimed Vicky Donor, Ayushmann is back onscreen with a romantic comedy alongside Sonam Kapoor, who this year received good reviews for her performances in Raanjhanaa and Bhaag Milkha Bhaag. Set in Delhi in a time of economic recession, lovers Mohit (Ayushmann) and Mayera (Sonam) believe that their love can help them overcome any difficulty, but Mayera's father, played by Rishi Kapoor, thinks otherwise and will come between the couple. Described as a "slice of life" film, Bewakoofian will reach cinemas on March 14.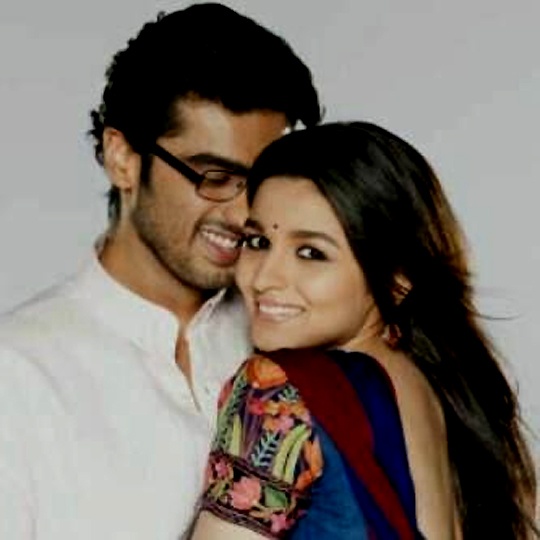 Arjun Kapoor – Alia Bhatt (2 States)
Both Arjun and Alia repeat in this list, this time they will share the screen in the adaptation of Chetan Bhagat's novel 2 States. Inspired by Bhagat's real life story, the film narrates the story of a Punjabi boy and a Tamil girl that fall in love, which causes a regional/culture clash. The couple will have to overcome their parents' opposition in order for their love to succeed. Both actors will have the opportunity to prove their acting skills in their first project together, and Bollywood fans are also looking forward to seeing their chemistry onscreen. Produced by Karan Johar and Sajid Nadiadwala, 2 States is set to be released on April 18.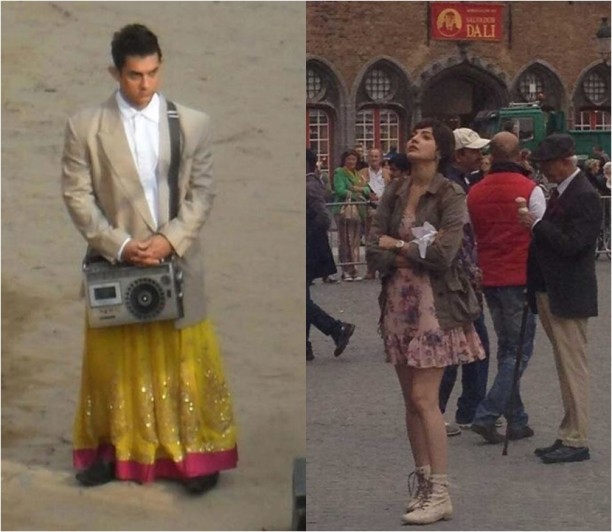 Anushka Sharma – Amir Khan (P.K.)
Although information about Rajkumar Hirani's upcoming film remains limited, with two actors such as Aamir Khan and Anushka Sharma in the lead roles, P.K. is for sure one of the most awaited releases of the year. Still assimilating the huge success of his last film Dhoom 3, which has become the highest-grossing Bollywood film of all time, Aamir Khan's next film reportedly is a political satire about corruption. P.K. will reach cinemas on June 6.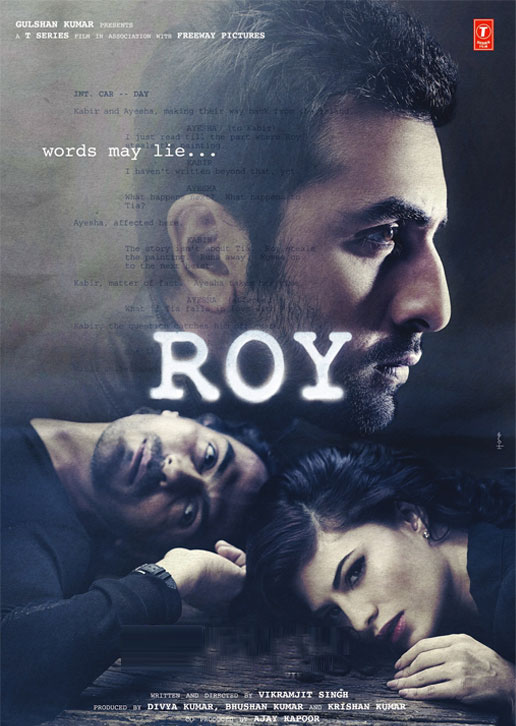 Arjun Rampal – Jaqueline Fernandez – Ranbir Kapoor (Roy)
Roy is the directional debut of Vikramjit Singh and will feature Ranbir Kapoor, Arjun Rampal and Jacqueline Fernandez in the lead roles. Although it was first speculated that Ranbir was only doing a cameo in the film, it was later confirmed by makers that Roy is a double-lead film where both the actors are important, so Arjun and Ranbir are playing parallel leads, while Jacqueline has a double role. A love triangle among the three actors, the film will surely offer high doses of sexual tension. Roy will release on June 20.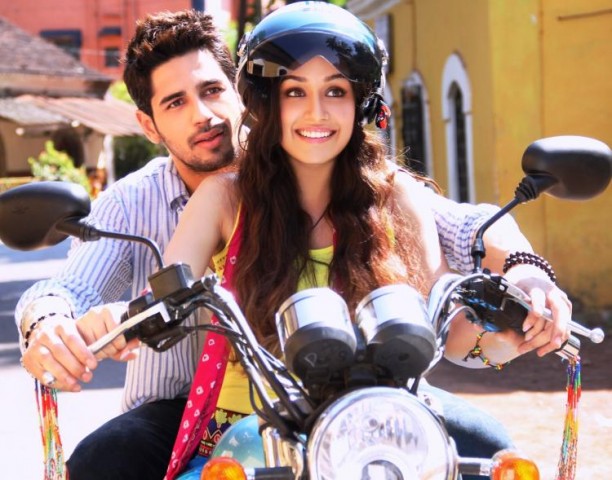 Sidharth Malhotra – Shraddha Kapoor (The Villain)
After the success of Aashiqui 2, director Mohit Suri did not doubt to cast Shraddha to play the lead character in his upcoming film, alongside Sidharth in their first film together. The film also features Riteish Deshmukh in a never-seen-before role. Described as a film with lots of action and romance, it has been shot in Goa, Mumbai and Bangkok. Judging by the picture from the shooting that was recently released to the press, Sidharth and Shraddha look sensational together, so we are looking forward to seeing them together. The Villain will reach cinemas on June 20.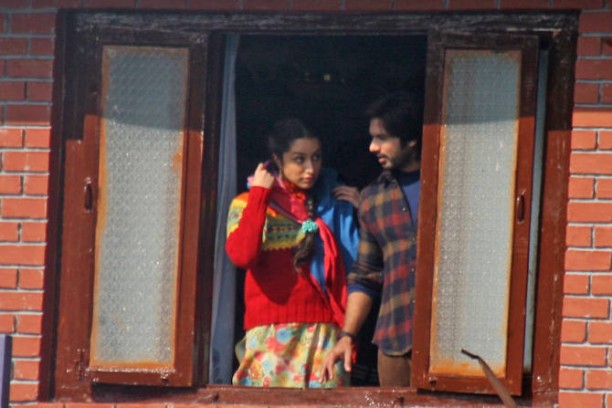 Shahid Kapoor – Shraddha Kapoor (Haider)
2014 is looking a prolific year for Shraddha, as she will also appear in Vishal Bhardwaj's adaptation of William Shakespeare's Hamlet alongside Shadid Kapoor in the lead role. The film also features Tabu and Irrfan Khan. The story, rife with conflict and betrayal, promises great performances from both actors who have already proved their ability for portraying dramatic characters. Shooting is taking place in Kashmir, a very popular location among Bollywood filmmakers. In fact, film will have a strong Kashmiri presence, as several locals have been included in the cast. Haider is scheduled to be released on September 16.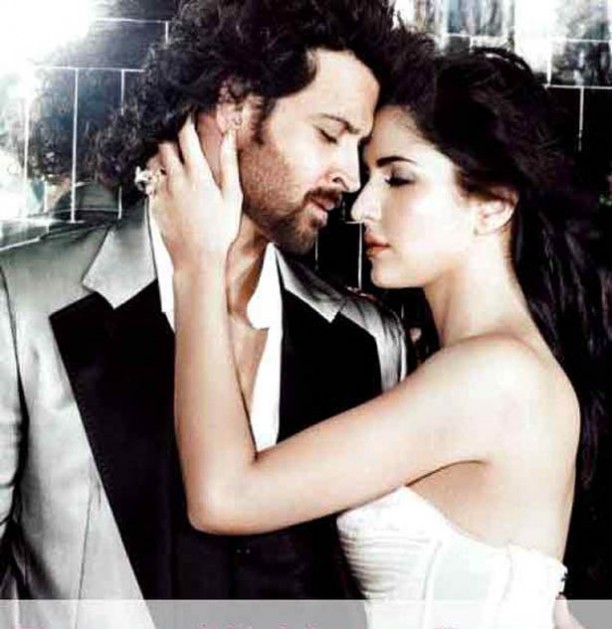 Katrina Kaif – Hrithik Roshan (Bang Bang)
The official remake of Tom Cruise and Cameron Diaz's film Knight and Day, the main attraction of Bang Bang is the lead couple. Katrina and Hrithik already displayed their chemistry together in Zindagi Na Milegi Dobara, so we are looking forward to seeing their magic together again in this action-packed film where Katrina plays a girl who gets mixed up with an Indian spy (Hrithik Roshan) trying to clear his name. Shot in several locations across the world, Bang Bang will hit cinemas on October 2.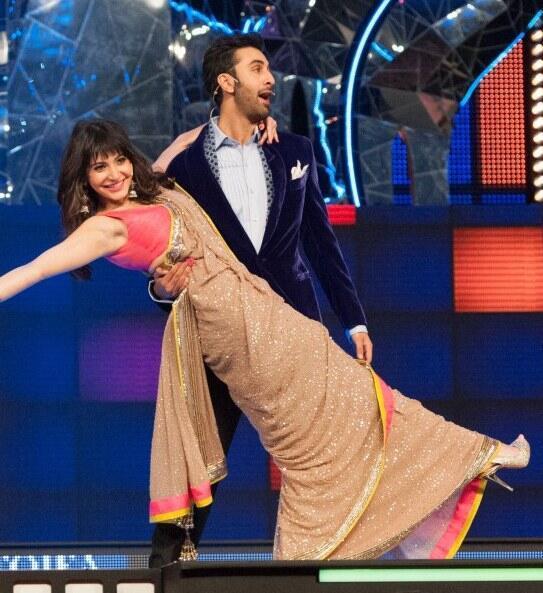 Ranbir Kapoor – Anushka Sharma (Bombay Velvet)
Anurag Kashyap's most awaited project, Bombay Velvet will finally reach cinemas in 2014. The first film of a trilogy based on Gyan Prakash's book Mumbai Fables, the story revolves around the history of the city of Mumbai and how the city became a metropolis against the backdrop of love, greed, violence and jazz music. Set between the early 1950s and the 1970s, Ranbir Kapoor plays a boxer while Anushka Sharma will appear as a jazz singer and his love interest. Besides, director Karan Johar will make his acting debut (cameos aside) as the antagonist of the film. With this cocktail of talent success is guaranteed. Bombay Velvet is scheduled to be released on Christmas Day.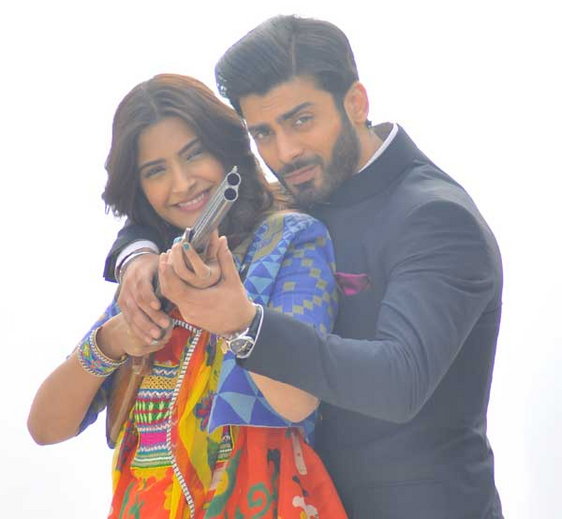 Sonam Kapoor – Fawad Khan (Khoobsurat)
Khoobsurat is an official remake of 1980 classic comedy by Hrishikesh Mukherjee. The film tells the story of an extrovert girl, role played by Rekha in the original and taken by Sonam, who revolutionizes the lives of a family firmly controlled by its strict matriarch. Khoobsurat is also the Bollywood debut of Pakistani actor Fawad Khan, known by his role of Asher in Pakistani television drama Humsafar. Although there is not much more information about the film, both actors look amazing together judging by the pictures of the shooting in Rajasthan. The film is scheduled to release in mid-2014.
And this is the end of our list of the most awaited jodis to come in 2014. There are more couples that could not be included in this list. Ranveer Singh and Parineeti Chopra in Kill Dil or Ranbir Kapoor and Katrina Kaif in Anurag Basu's Jagga Jasoos are just few of them.
Looks like it is going to be an interesting year for Bollywood fans, with many interesting jodis and many exciting stories, although we will have to wait until the end of 2014 to see which couples make it on BollySpice's Best Jodis of 2014 list. In the meantime, follow BollySpice to know everything about Bollywood in 2014!