After an intense 2013 with the release of many memorable films, 2014 looks very promising. From Salman Khan's new film to Anurag Kashyap's upcoming project, Bollywood fans will have to make an effort to track the most awaited releases. BollySpice offers you a guide with all the films you cannot miss next year.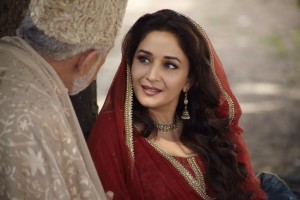 Dedh Ishqiya
The first big release of the year, Abhishek Chaubey's film stars Madhuri Dixit, Arshad Warsi, Naseeruddin Shah and Huma Qureshi in the lead roles. A sequel of 2010 Ishqiya, the film follows the romantic adventures of Khalujaan (Naseeruddin Shah) and Babban (Arshad Warsi). If Vidya Balan was the main actress in the first film, Madhuri Dixit and Huma Qureshi are the love interests in the sequel, who play the roles of Begum Para and her confidant Muniya respectively. Set in a small town in Uttar Pradesh and very inspired by the Lucknowi culture, Madhuri Dixit's presence is one of the main attractions of the film, which follows the stages of love through the stories of its characters. The film is set to release on January 10.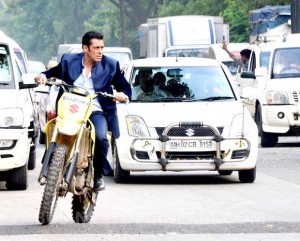 Jai Ho
Salman Khan's first film of the year, this action drama is directed by his brother Sohail Khan and also features Daisy Shah, Sana Khan and Tabu. The remake of the Telugu film Stalin, the film tells the story of Jai, a common man determined to fight corruption and injustice and help as many people as he can. When a powerful politician threatens Jai's mission, he will not doubt to declare war in order to stop evil. This action-packed film is set to release worldwide on January 24.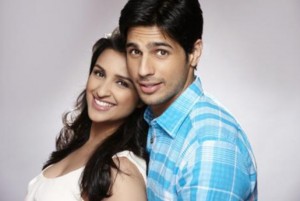 Hasee Toh Phasee
Produced by Karan Johar and Anurag Kashyap, this romantic comedy is directed by debutant Vinil Mathew and features Siddharth Malhotra and Parineeti Chopra in their first film together. The trailer launch took place just few days ago and the actress asserted "the film has much more than what we show in the trailer of just two minutes. I assure you when you watch the movie; you will be in for a big surprise". Siddharth Malhotra comes back to the screen after his debut in Student of the Year in 2012, for which he was nominated to several awards. After a break in 2013, Siddharth will be busy during 2014 as he is working in two more films. Hasee Toh Phasee will hit cinemas on February 7.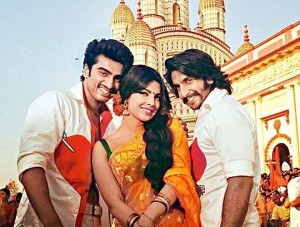 Gunday
The promotion machine of Gunday started few days ago with the release of the official trailer, and it has already become one of the most awaited films of 2014. After the success of Mere Brother Ki Dulhan, director Ali Abbas Zaffar embarks on this action film starring Ranveer Singh, Arjun Kapoor, Irrfan Khan and Priyanka Chopra. Set in Calcutta during the 1970s, the film is based on the lives of Bikram and Bala, two small time coal thieves who later become powerful black marketing mafia-men. Gunday will hit cinemas on Valentine's Day.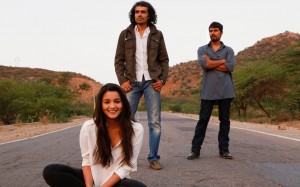 Highway
Imtiaz Ali's first film after Rockstar, Highway is a road trip across six states of North India. Starring Alia Bhatt and Randeep Hooda in the lead, the soundtrack has been composed by genious A.R. Rahman. The film deals with the abdution of Veera (Alia Bhatt) and how a trip across North India becomes a journey to discover herself. The actress moves away from her role of an arrogant school girl in Student of the Year to embark on a much more complex role as it is evident in the trailer. Highway will start the trip on screen on February 21.
Shaadi Ke Side Effects
SKSD is the sequel of 2006 Pyaar Ke Side Effects, which starred Mallika Sherawat and Rahul Bose and has become a cult film. This time the lead roles are taken by Farhan Akhtar and Vidya Balan, the first time they work together. The film begins where the previous film ends and explores the intricacies of modern relationships, this time what happens after marriage and how responsibilities can affect the couple. When Trisha (Vidya Balan) gets pregnant and wishes to have the baby, Sid (Farhan Akhtar), who is not ready to deal with the challenges of fatherhood, gives in to avoid conflict and accepts to have the child. This is the start of the story that promises an exciting romantic comedy which is scheduled to be released on February 28.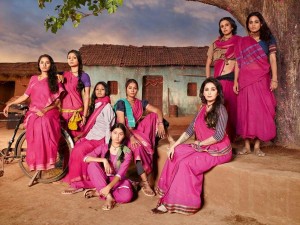 Gulaab Gang
After some time away from the screen, star Madhuri Dixit is ready to hit cinemas in 2014. After the release of Dedh Ishqiya in January, she will appear in Gulaab Gang alongside Juhi Chawla for the first time. This all-female film narrates the story of a group of women that fight against injustice within their society. Although inspired by real-life Sampat Pal and her group of activists, producer Anubhav Singha has denied it is her biopic. "Gulaab Gang is fiction. It is not based on anyone's life. Yes, there may be some similarities like the colour, but it is not a documentary on Sampat Pal and her life". Controversies aside, the film is set to release in cinemas on March 7.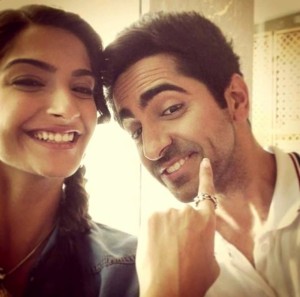 Bewakoofian
Vicky Donor star Ayushmann Khurrana's upcoming film is a romance comedy alongside Sonam Kapoor, in their first film with Yash Raj Films. Set in Delhi in a time of economic recession, lovers Mohit (Ayushmann) and Mayera (Sonam) believe that their love can help them overcome any difficulty. However, Mayera's  strict father (played by Rishi Kapoor) thinks otherwise. Described as a "slice of life" film, Bewakoofian will reach cinemas on March 14.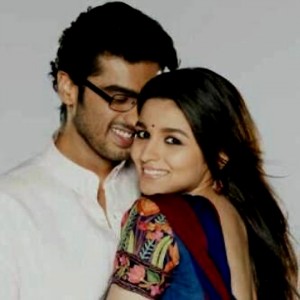 2 States
Bollywood industry has turned to literature as a source of inspiration for upcoming films, and Chetan Bhagat's novels have proved to be a successful choice. After the adaptations of Five Point Someone (3 Idiots) and The 3 Mistakes of My Life (Kai Po Che!), it is time for 2 States, produced by Karan Johar and Sajid Nadiadwala and starring Arjun Kapoor and Alia Bhat in the lead roles. Inspired by Bhagat's real life story, the film narrates the story of a Punjabi boy and a Tamil girl that fall in love but will have to overcome their parents' opposition in order for their love to succeed. 2 States is scheduled to be released on April 18.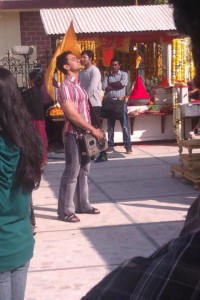 P.K.
After the huge success of 3 Idiots, which remains as one of the highest grossing films of all time in Bollywood, director Rajkumar Hirani turns to Aamir Khan once again for his next project, for which the actor is also producer. Opposite Anushka Sharma, the film also includes newcomer Sushant Singh Rajput in a secondary role. Although there are few details about the film, P.K. reportedly is a political satire about corruption and Aamir will play the role of an alcoholic social crusader. The film will release on June 6.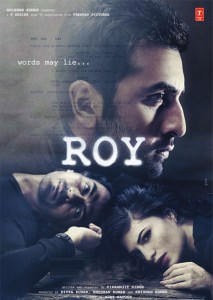 Roy
Roy is the directional debut of Vikramjit Singh and will feature Ranbir Kapoor, Arjun Rampal and Jacqueline Fernandez in the lead roles. Described as a romantic action thriller, the film is a love triangle among the three actors, where the dramatic conflict occurs between the two male characters. Jacqueline has a double role. The film is set to be released on June 20.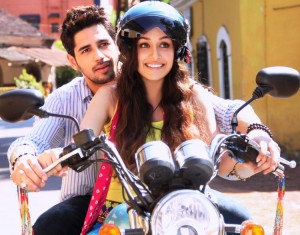 The Villain
Newcomers Siddhart Malhotra and Shraddha Kapoor are paired up for the first time in Mohit Suri's next film, which also features Riteish Deshmukh in a negative role. After Aashiqui 2, also directed by Mohit Suri, turned out to be a huge success, the actress is much in demand and was rapidly cast to play the lead character. Shot in Goa, Mumbai and Bangkok, The Villain is reportedly a film full of romance and action. Releasing on June 20, it is among the most awaited features of 2014.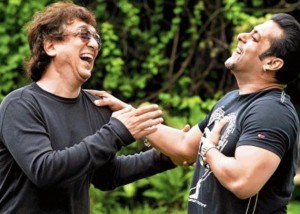 Kick 
With a successful career as producer, Sajid Nadiadwala will make his directional debut with an action film, the remake of the Telugu film of the same name. Starring Salman Khan, Jacqueline Fernandez and Randeep Hooda in the lead roles, Kick is the major release for 2014's Eid on July 27.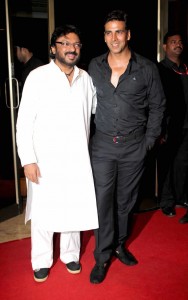 Gabbar
It is unquestionable that the remakes of South Indian films are very fashionable. Gabbar is the official remake of 2002 successful Tamil film Ramana, which has also been remade in Telugu and Kannada. Produced by Sanjay Leela Bhansali, the film features Akshay Kumar in the lead role and revolves around the male protagonist on his crusade against corruption. The film is expected to go on floor in early 2014 and will release worldwide on August 15 of the same year.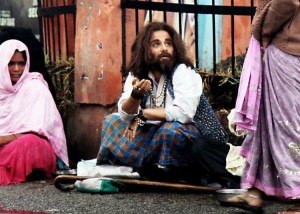 Bobby Jasoos
Vidya Balan has always taken risks in her career and has done many unconventional roles. Bobby Jasoos seems this type of film, as she will be playing a lady-detective, the first of its kind in India. The actress of The Dirty Picture is surrounded by a strong supporting cast including Ali Fazal, Arjan Bajwa, Anupriya, Supriya Pathak, Tanvi Azmi, Aakash Dahiya and Rajender Gupta amongst others. Directed by Samar Shaikh and produced by Dia Mirza and Sahil Sangha, shooting started on November in Hyderabad and the film is expected to release on August 2014. Judging by the first pictures where Vidya appears dressed as a male beggar, Bobby Jasoos is one of the most awaited films of the year.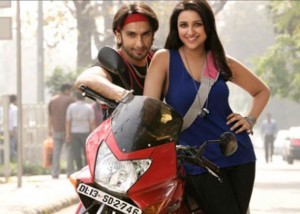 Kill Dil
Shaad Ali's next film with Yash Raj Films, the film will star an exciting young cast composed by Ranveer Singh and Parineeti Chopra in the lead roles, and Ali Zafar in an important supporting role. It also features Govinda in a negative role and Rani Mukherjee. Described by its director, "Kill Dil is a film about the tricks the heart plays on an unsuspecting victim of love". Shooting started last October and the film is set to release on September 5.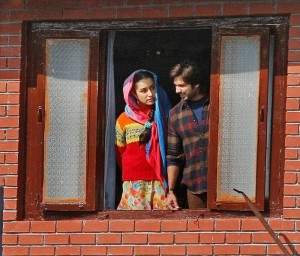 Haider
Director Vishal Bhardwaj seems to enjoy taking Shakespearean stories to the Bollywood screen. After the adaptations of Macbeth (Maqbool) and Othello (Omkara), it is time for Hamlet. Starring Shahid Kapoor, Shaddha Kapoor, Tabu and Irrfan Khan, shooting is taking place in Kashmir, a very popular location in Bollywood films. In fact, film will have a strong Kashmiri presence, as several locals have been included in the cast. Although shooting was temporarily disrupted due to some student protests, Haider is scheduled to reach cinemas on September 16.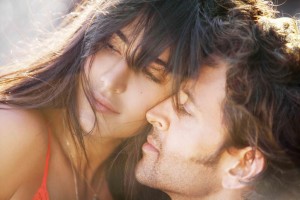 Bang Bang
The official remake of Tom Cruise and Cameron Diaz's Knight and Day, the film is directed by Siddhart Anand and follows the story of a girl (Katrina Kaif) who gets mixed up with an Indian spy (Hrithik Roshan) trying to clear his name.  It is the reunion of both actors, who displayed their sizzling chemistry in Zindagi Na Milegi Dobara, and are expected to recreate the same magic in this action film which is being shot in several locations across the world. Bang Bang will hit cinemas on October 2.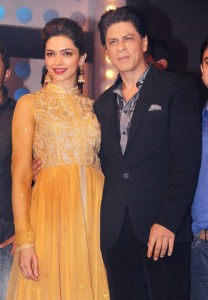 Happy New Year
Choreographer turned director Farah Khan's next film is the highly awaited Happy New Year. With a multi-star cast led by Shahrukh Khan and Deepika Padukone, the film also features Abhishek Bachchan, Boman Irani, Vivaan Shah, Sonu Sood and Jackie Shroff. Partially shot in Dubai, Happy New Year is scheduled to be released on October 24.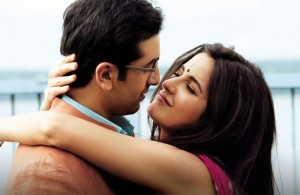 Jagga Jasoos
The couple formed by Anurag Basu and Ranbir Kapoor proved to be very successful with the release of Barfi in 2012. Director and actor team up again in this film that has been described by its makers on the lines of "Sherlock Holmes meet Austin Powers". Ranbir will play a teenager, together with Katrina Kaif as his girlfriend and Govinda as his stepfather. Jagga Jasoos will release in November.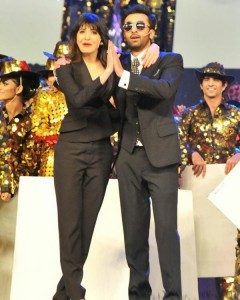 Bombay Velvet
Anurag Kashyap's dream project will finally reach cinemas in 2014. The film, the first of a trilogy, is based on Gyan Prakash's book Mumbai Fables and is set in a Mumbai spanning 1950s through 1970s and narrates how the city became a metropolis. Prakash has also worked on the script of the film. Ranbir Kapoor will play a street fighter and Anushka Sharma will appear as a jazz singer and his love interest. Director Karan Johar will make his acting debut (cameos aside) as the antagonist of the film. Bombay Velvet is scheduled to be released on Christmas Day.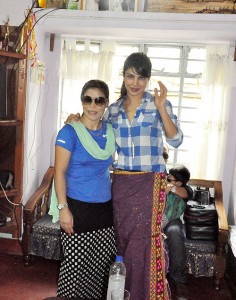 Mary Kom biopic
Priyanka Chopra will put on the boxing gloves to incarnate Indian boxer Mary Kom. The film, directed by Omung Kumar and produced by Sanjay Leela Bhansali, will tell the story of the five-time world boxing champion and Olympic 2012 bronze medalist, and how she struggled to become a boxer. The actress is taking the role so seriously that she not only visited Kom several times in her home town but is also following a strict fitness and diet regime in order to get into character.
This concludes our list of all the films to come next year. Although it is a long list, there are many other films that could not be included, such as Holiday with Akshay Kumar and Sonakshi Sinha, Humshakals with Saif Ali Khan and Riteish Deshmukh, and so on. Follow BollySpice to know everything about Bollywood in 2014!