The year 2013 wasn't without its awful dreck, unlistenable songs, and dreadfully earnest star sons trying their hand at acting. It was also the year where trumpeting your own horn (looking at you Mr Sajid Khan!) proved to an ironically bad choice, promotion tours became exhaustively boring, and albums that made our ears bleed. There were many terrible films and debuts that made us cringe, and shake our fists at the wasted potential. Here once again are the Bollywood Razzies of 2013.
Awful Actress – Pallavi Sharda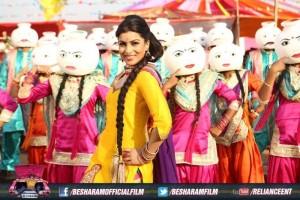 It was quite astonishing that Sharda managed to bodge up a dream debut with Ranbir Kapoor in Besharam. While the film was hyped to be a rollicking comedy, Sharda was picked out from the crop of Bollywood actresses for Abhinav Kashyap's film away from Dabangg mania. Sharda looked completely uncomfortable in her big role, where the three Kapoors tried to salvage the crumbling story and bad writing. Sharda glued on that forced smile, scrunched her nose, danced, and shouted "Besharam" at Ranbir  perhaps a million times, but that does not an actress make!
Atrocious Actor – Ajay Devgn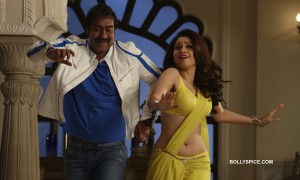 Being on our Razzies list for the second year in a row makes us wonder, where has the old Ajay Devgn gone? Watching Devgn phone in his performance in Himmatwala was agony, since he had none of that kitschy fun of Jeetendra in the original or lend this macho man any gravitas. He had no chemistry with Tamannah, who looked miles too young for him, which ended up making him look like a creepy uncle. Whether it was lumbering about during songs as a means of "dancing" or socking the iconic tiger in the jaw, Devgn just couldn't save this one.
Think Before You Remake – Zanjeer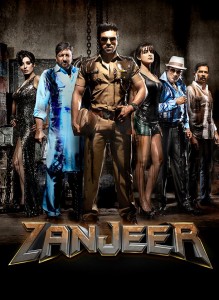 Now this remake could have been interesting, but there's an attachment that the moviegoers have for Amitabh Bachchan's debut as the Angry Young Man. So Ram Charan had large shoes to fill, as did all the other actors taking on the iconic roles of Sher Khan, Mona Darling, and Teja. The final product ended up as a mishmash of Southie-style masala with some careful nods to the original, but just plain boring. We're quite sure that Mala didn't need to sing "Oooh ooh is that your gun!" in their songs to entrance the stoic Vijay. So before we start looking at Bachchan's back-catalogue of films, let's hope that filmmakers think before they remake a classic!
Worst Album – Krrish 3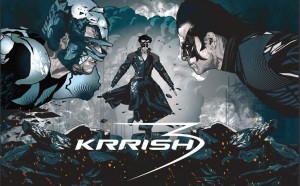 We love Rajesh Roshan as much as the next person, since he did come up with lovely album for Koi Mil Gaya. Yet, what on earth was he going for in the Krrish 3 soundtrack? There was 'God Allah Aur Bhagwan' which made me shudder with the overwhelming surge of cringe. Granted the song celebrated divinity and Krrish's place in everyone, but yikes with the outdated beats and syrupy lyrics! The album was retro in the worst way with cheesy sounds that made our ears hurt with sheer embarrassment.
Arre Bas Karo Song – 'Lungi Dance'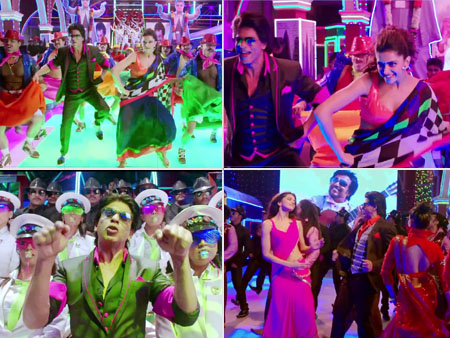 As a symptom of over-promotion, this atrocious song by Yo Yo Honey Singh was added in at the last minute, earning the ire of Chennai Express' music directors Vishal and Shekhar. This supposed tribute to Rajnikanth was an obnoxious song that featured Singh doing a mock-Tamil accent, the usual kuthu beats, and a repetitive chorus. Simply repeating "thalaiva" and having shoddy lyrics, doesn't make this a track that all the Rajni fans can enjoy. The song popped as soon as you switched on the TV, on the radio, and probably as soon as you turn around now that earworm will still be there!
Faltu Jodi – Sunny Deol & Urvashi Rautela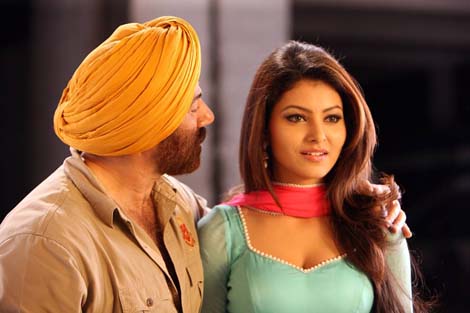 We can't think of another skeezier example of heroes like Sunny Deol needing to graduate to character roles or romancing a girl there own age than this jodi. It didn't help that Rautela was such a shoddy actress which made the pairing so odd and uncomfortable to watch. With love scenes being cut from Singh Saab the Great at the 11th hour, we can all rejoice at not seeing something so awkward.
Why Are You Back? – Jackky Bhagnani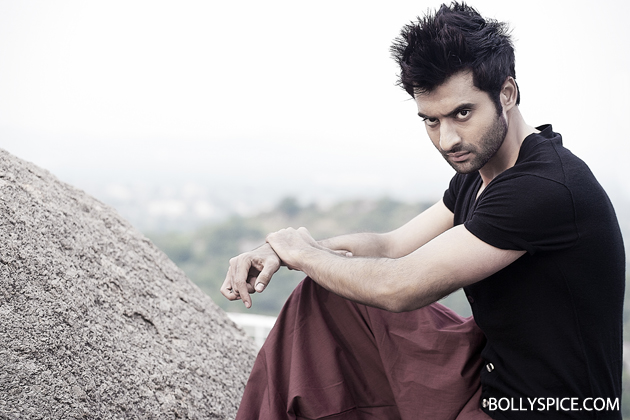 Bhagnani seems to be that type of dedicated star son who just won't take the audience's no for an answer, which makes him reappear in films every year. Rangrezz was supposed to be a grittier remake of the Tamil hit Nadodigal, but with Bhagnani not bothering to act and scowl intensely, the film fell apart. Bhagnani was so wooden that it seemed that even the ace cinematographer Santosh Sivan shoots the climax in the blaring sun so we don't need to see his face throughout! Bhagnani and paa Vashu also paid a ton for an unnecessary 'Gangnam Style' video to close the film. Jackky perhaps take a hint from Uday?
Cut the Trend – The Bro-code and the Manchild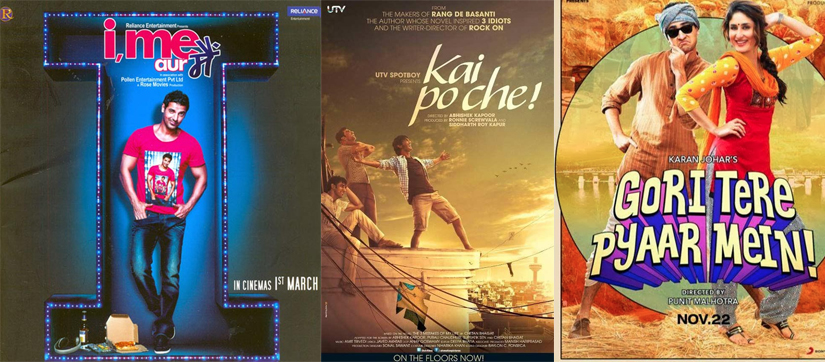 This year it seemed like there was a max number of bro-bonding films and the eternal manchild. It's high time for filmmakers to figure that females bond as well, and have their own problems than being there to change the heroes into the thoughtful men they need to be (looking at you Imran Khan!). Kai Po Che was another exercise in bro-bonding where girls were secondary to cricket, and these three lads frolicking shirtless. While that film had its pros, there was so much time invested in Omi's jealousy over Ishaan and montage after montage of these boys having fun. I, Me, aur Mein also showcased a callous doofus in John Abraham's character who only up till the end faces up to being a useless father. We hope that filmmakers will try and create some normal men who don't have such lame problems, and may even write a heroine who isn't there as a Manic Pixie Dream Girl or a mere plot point!
Shaky Shakespeare – Romeo & Juliet + Guns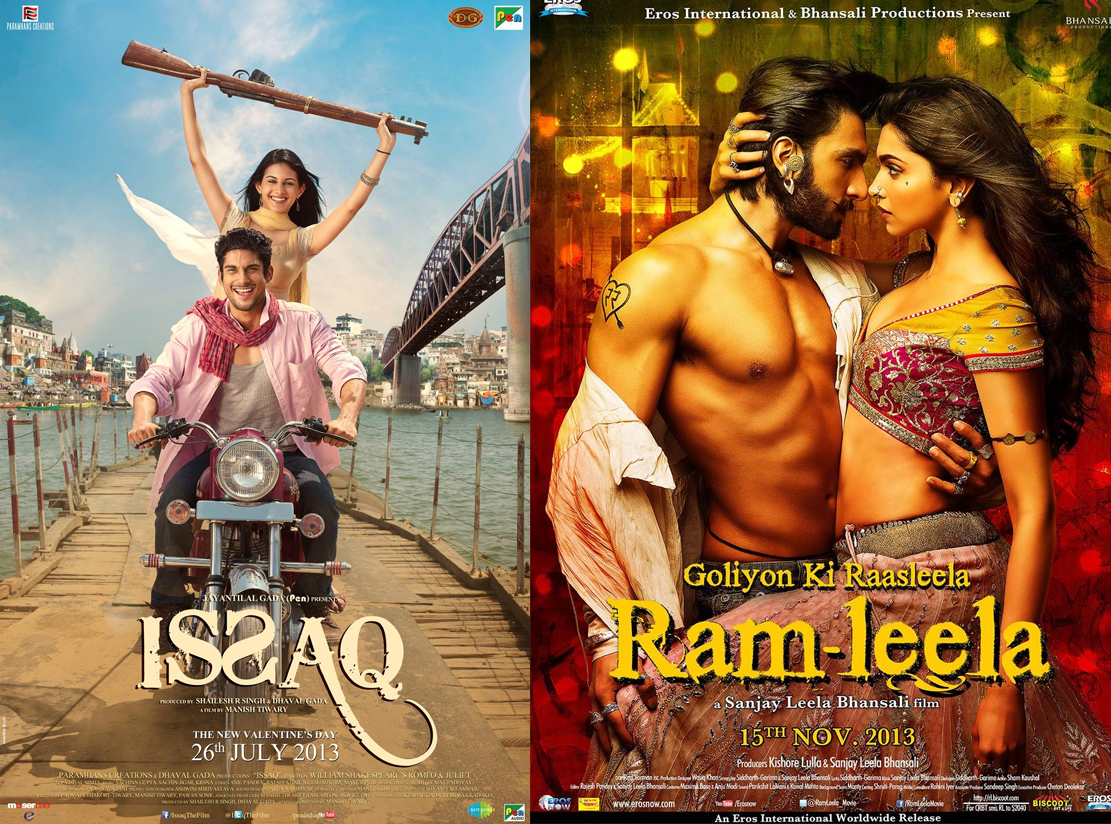 The bard had a good year in terms of being adapted nicely in the first half of Ram-Leela and moderately in Issaq. However, both films went awry in their second half by including so many subplots and then remembering their adapted material. This resulted in a lot of bloodshed and dialogue-baazi in Ram-Leela where the two lovers decide to become enemies. While Issaq balanced tons of angry families, policemen, and a flaky pair of lovers at the centre. Both films seemed to remember their source material by the end, but still exhausted the audiences with their messy reinventions of the bard.
Cut it Out – Rape scenes Himmatwala/R…Rajkumar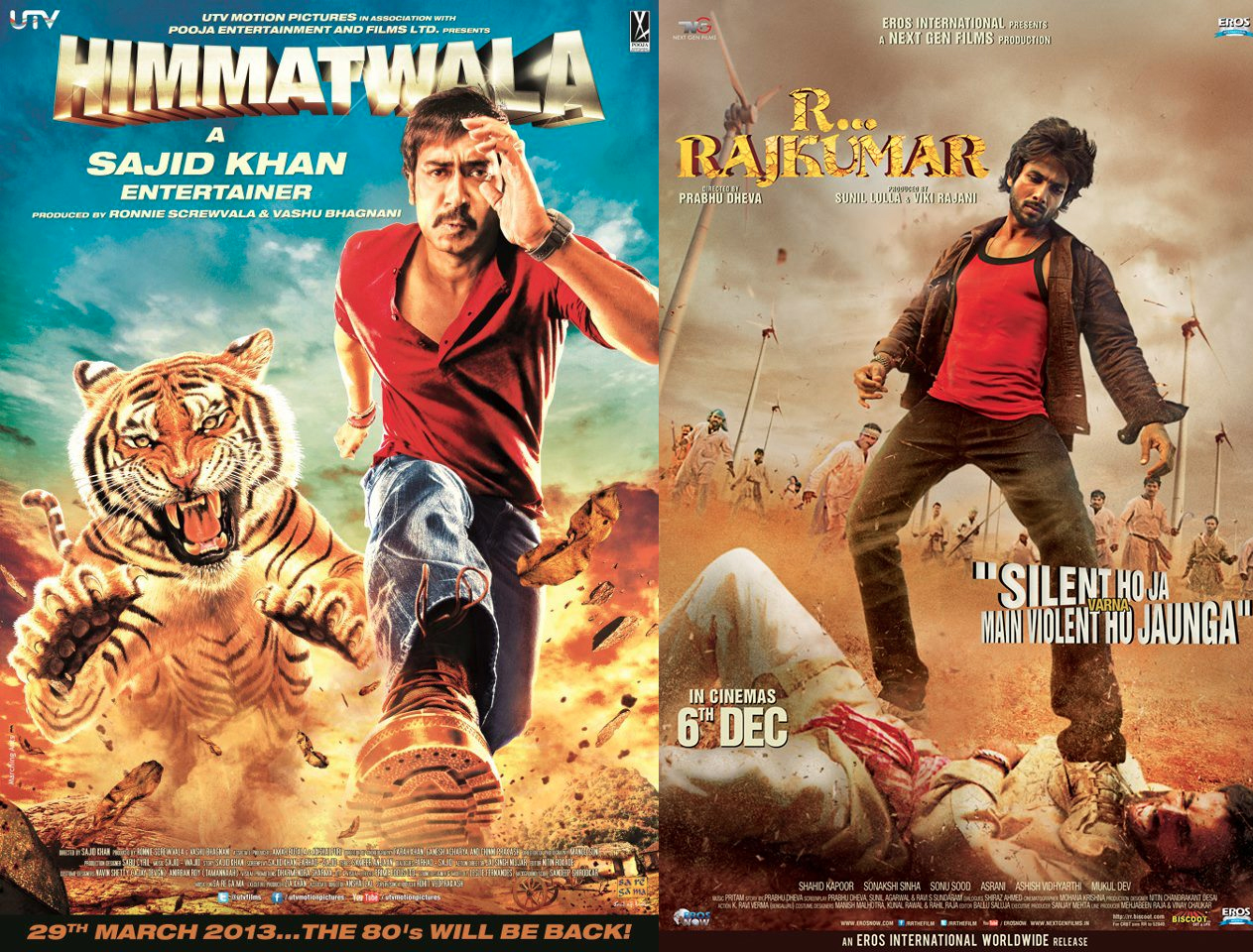 It should simply be a simple act to not include a gratuitous rape scene into a masala film, no matter what plot point it advances. R…Rajkumar featured a policeman raping a woman in custody; it had no basis in the script and was plain unnecessary to the story. If there wasn't enough to shake your head at in that film with Sonakshi Sinha's ludicrous dialogues, this scene was irksome. Sajid Khan also decided to repeat the similar scene for his Himmatwala, which had salivating goons and an already regressive message for the women in the film. Filmmakers need to take heed and understand that it's just gratuitous and regressive to add a rape scene to a film to further the hero's macho spirit, or for the sake of it. We've come so far in cinema, that these scenes just need to go.
So Over it Promotion – Chennai Express and Dhoom 3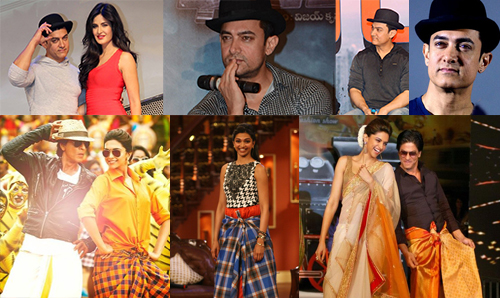 Shah Rukh took up a lungi, and Aamir put on the bowler hat, both to promote their films…Now, if we weren't saturated enough by the sheer amount of promotion and paraphernalia from Ra. One, Shah Rukh stepped up his game by starting Chennai Express promotions bright and early. The music of Chennai Express was a slick album that was tons of fun to dance to initially, but soon even counting 1-2-3-4 had us groaning at the song that would invariably land in our head! Khan also went on the press circuit trumpeting how he played somewhat his age of 40 in the film, and how the film wasn't offensive to South-Indians. Whoop-de-doo let's hope he'll admit to being 42 in the next few films! Aamir also rolled out his best subliminal messages promotion scheme by wearing that egregious bowler hat to all appearances. Soon you might find yourself buying bowler hats in all different colours, that was how strong his game was this year!
Crazy Choreography – 'Tattad Tattad' 

Yep, the dandruff move simply had to be here! 'Tattad Tattad' was choreographed by Ganesh Acharya who usually has some odd dance moves that end up working but this ended up making us laugh than appreciate Ranveer Singh's moves. It didn't help that Acharya made the entire town in the song all join in in shaking the dust out of their hair, which meant for at least a 2 minutes lost in the editing room!
Backwaas Film of the Year – Besharam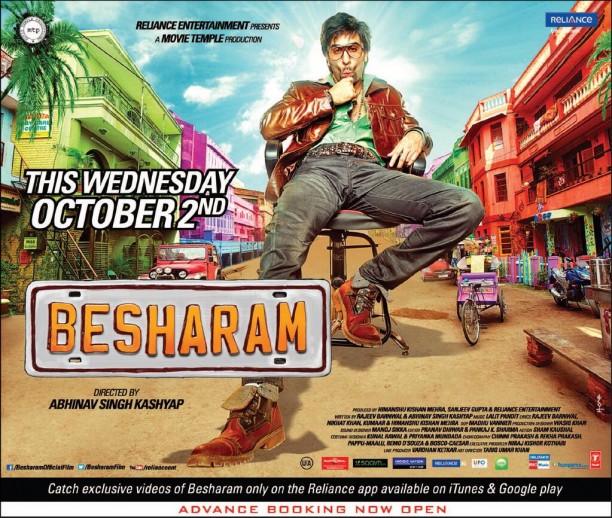 Right from the promos, there was something off about Besharam from Ranbir Kapoor's loutish and scruffy appearance to the tacky songs. Abhinav Kashyap and Kapoor tried to drum up support by reminding us of Rishi and Neetu Singh's presence in the film, which slightly stoked up interests. But the final product was a chaotic mess and not in the charming way since the writing was downright shoddy that even Ranbir Kapoor tried valiantly to salvage. However, even Kapoor was mugging too much and his parents too were at their most average. Recruiting a lacklustre actress to shoulder the film was another colossal waste since Pallavi Sharda didn't seem as invested in being there either. Besharam was one of the bigger disappointments of the year, especially for Ranbir after coming off a strong performance in Yeh Jawaani Hai Deewani. Let's all hope Ranbir has better luck with the other Kashyap brother!