2013 has undoubtedly been an eventful year with a plethora of movies, brilliant performances, songs and so much more! We all had our bets on some of the biggest successes of the year, but there were quite a few releases that didn't exactly have a very appealing trailer, electrifying buzz pre-release  or glamorous promotional activities but managed to stand out and surprise us with their level of entertainment and substance. We have short listed 10 such movies here and thereby have the Top 10 surprise packages of 2013. Read on!
10. CHASHME BADDOOR: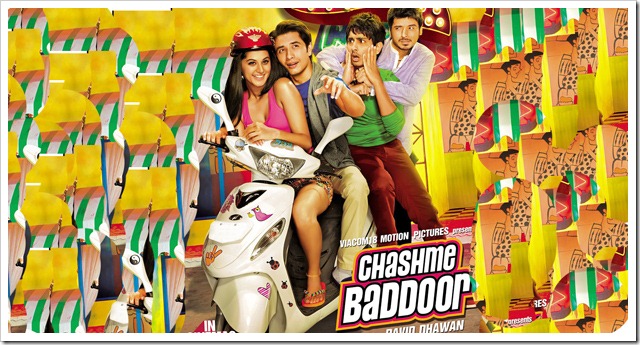 Remakes are not everyone's cup of tea, and we have seen some terrible remakes recently. Chashme Baddoor at some level can be an exception though. The film is slightly unique in the comedy genre with a certain amount of originality in it, making it an entertainer by one of the legends of comedy in Indian cinema, Mr. David Dhawan.
9. AASHIQUI 2: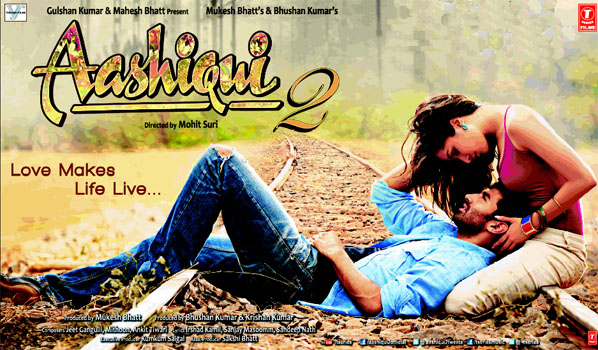 The announcement was made and we all didn't know what to expect. Sequel to a 90s movie we all had pretty much forgotten didn't hold much appeal. However, when the music of Aashiqui 2 released, we all knew we are going to watch it for the songs. But the film eventually was a cute watch too. Coming directly from the youth of today, Aashiqui 2 provided a new and fresh love story with a hint of mainstream romance. Aditya Roy Kapur and Shraddha Kapoor's on screen chemistry did the work for this film and made it one of the most loved films of the year.
8. TABLE NO.21: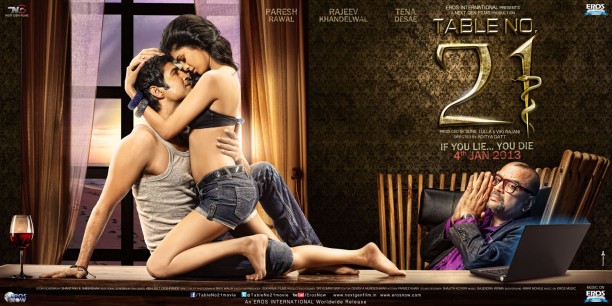 Even though Table No.21 received mixed reviews, but the film had its last 30 minutes do the work of the whole film where the plot suddenly brings the audience to the edge of their seats. Paresh Rawal is known for his convincing acting while Rajeev Khandelwal sure knows how to choose his films. The thriller overall managed to surprise the audience with its reasonable energy and overarching message.
7. ABCD-ANY BODY CAN DANCE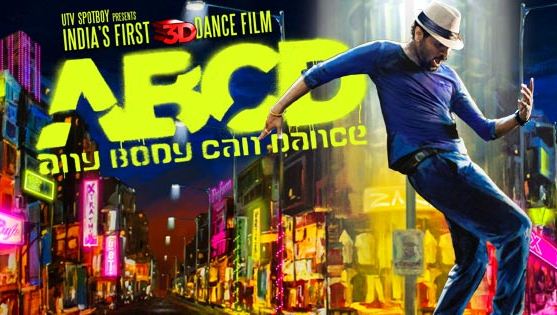 Having the 'Step Up ka copy' word doing the rounds, ABCD wasn't expected to do as well as it did. The dance routines in the film were brilliantly done, at the same time catering to the need of a storyline which the Indian audience tends to look for in any film. 'Sadda Dil Vi Tu' was one of the most well-choreographed and composed songs of 2013 and it still sends a chill down our spines!
6. COMMANDO: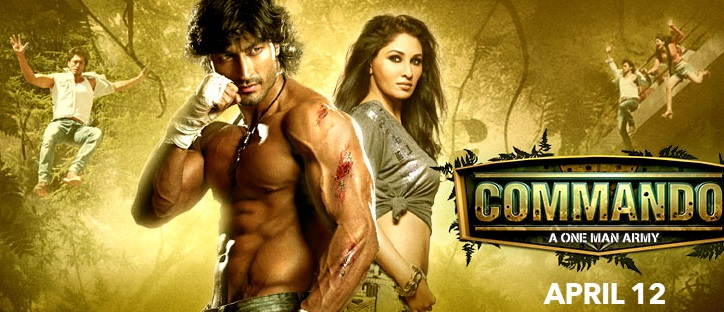 Commando was about Commando Karanveer Dogra (Vidyut Jamwal) who is caught on the Chinese territory and branded a 'spy', further disowned from the country with the fear of damaging Indo-Chinese relations. The film has its set of drawbacks but eventually was a pleasant surprise this year as Vidyut Jamwal did perfect justice to his role as a commando. The film stuck to its genre, was an interesting watch and made its producers smile so much so that a sequel is scheduled for a 2014 release!
5. SHIP OF THESEUS: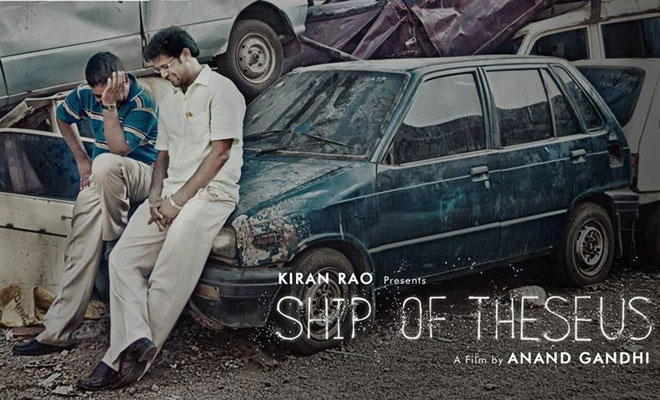 Anand Gandhi's film Ship of Theseus was regarded as one of the 'hidden gems' by TIFF's artistic director Cameron Bailey. The story telling is different, systematic and yet leaves you to your own imagination and lets you take your own little trip. This film is one of the pleasant surprises of 2013 which keeps its audience enchanted and engaged at all times.
4. B.A PASS: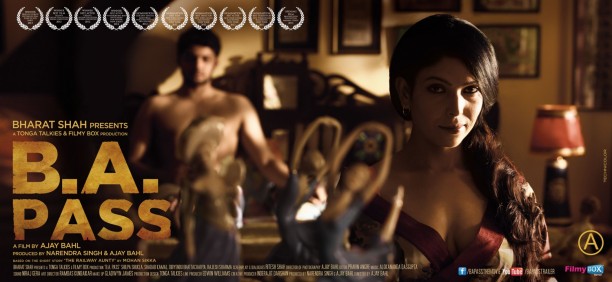 Surprising or not, B.A Pass was no ordinary Indian film and managed to make its mark at film festivals and theatres with a 100 day run! An erotic drama and full of suspense, B.A Pass is an offbeat story and reveals a lot about what a person can face at the prime of his life. With brilliant performances and good direction, this film is surely thought provoking.
3. GO GOA GONE: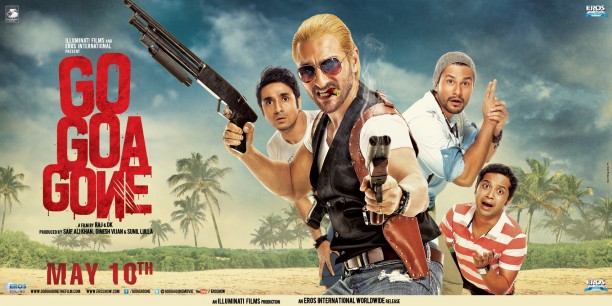 Go Goa Gone was honestly one of the most entertaining films of the year! Being labeled a zom-com meant audience really didn't know if the director duo could pull it off. But to our delight concept of zombies was put across very uniquely and in an extremely entertaining manner. What made the film better were the dialogues, the cast and the absolutely crazy songs! After all, Go Goa Gone gave us 'Khoon Choos Le' to curse our Monday blues! Three cheers for Sachin-Jigar for being the silent heroes of the film.
2. SHAHID: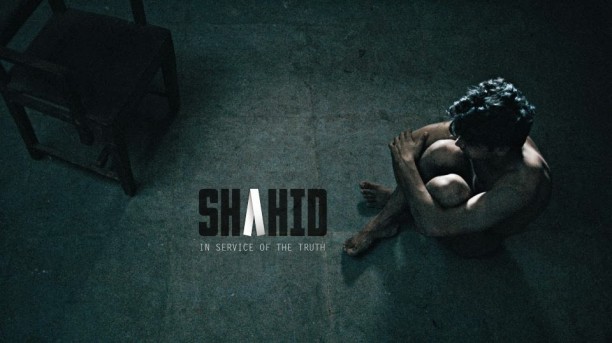 Shahid released in Mumbai during 15th Mumbai Film Festival was however still managed to get its audience because of the substance it had. As a biopic, Shahid had the right amount of supporting characters to help build the story. The film stood out because of its ability to deal with the most controversial topics of the society like religion and law in the most subtle and correct tone. It is one of the must watch films of the year, no doubt!
1. THE LUNCHBOX: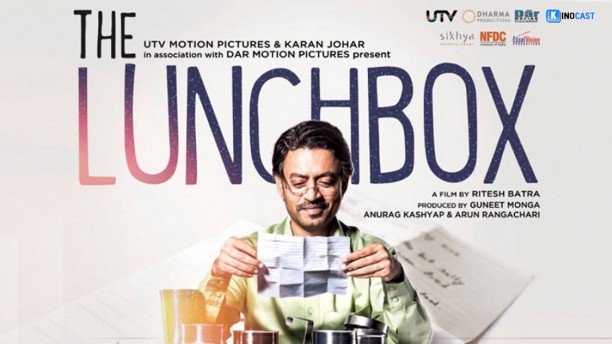 A small star cast and a debut director usually means no buzz in Indian cinema however the release of The Lunchbox was much awaited after the appreciation it received at various film festivals across the globe. Word of mouth for the film spread like fire and before we knew it the biggest production house in the country was distributing the Ritesh Batra film. And to Karan Johar's great relief his instincts were spot on as The Lunchbox went onto become one of the rare films that not only gathered much critical acclaim but also had quite an impressive run at the box. The Lunchbox was the story of a dabba delivered at the wrong address which sparks off a connection between two people from very different walks of life. It was this very simple story with a neat screenplay and perfect direction that made The Lunchbox one of the finest films of 2013!
These are the films that added up to making 2013 a happy Bolly year. Let's hope we are pleasantly surprised by some more films in 2014. Happy New Year!