It seems that 2013 has been an especially busy year for the celebs 2013 with very limited news on the relationships front. Its either that or our b-town folks have learnt to be more private about their private lives. Nonetheless we've had some big names and their respective others splashed across headlines throughout the year. This countdown brings you a round-up of the most talked about relationships in the year gone by.
5. Salman Khan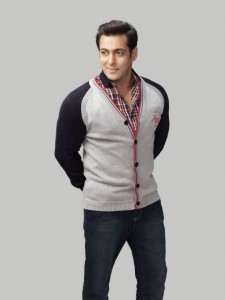 Why do we not have a name next to this star? Well that's because our Mr Khan despite being a renowned bachelor is always in the news for relationship which he may or may not be in. In 2013 we saw very little of him with Katrina confirming news of Ranbir and Kat's involvement and her breakup with Salman. Then came in Iulia Vantur, Romanian actress who was spotted with Salman at various occasions. And then as the year comes to an end word is that the superstar may now be seeing Miss Universe Olivia Culpo. Yet he comes on KWK with a grand announcement about his relationship status, which made headlines across the world. Relationships or no relationships, Salman Khan's romantic escapades remain to be the most talked about topic for filmy fans across the globe.
---
4. Anushka Sharma and Virat Kohli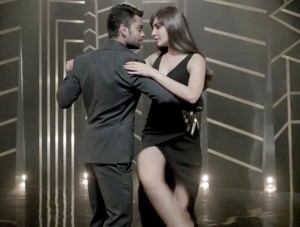 Never one to talk about her relationship even though many confirmed that Ranveer and Anushka were more than just friends, it comes as no surprise that Anushka chooses not to talk about her relationship with cricketer Virat Kohli. The two met for an endorsement deal and since then have been spotted many a times together. Buzz is that some exciting plans are being made for New Year's Eve, we wonder if we'll get a sneak peak into those exciting plans courtesy of trusty paparazzi.
---
3. Ranveer Singh and Deepika Padukone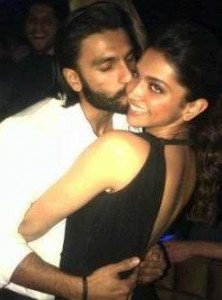 They credit their sizzling chemistry in Ram-Leela to the magic of SLB however when the same question was put to SLB in a recent interview he says that chemistry is not something he can orchestrate. Not only do they share great onscreen chemistry, Ranveer and Deepika have been often spotted having a jolly time together at get togethers and parties. Although like ex-beau Ranbir, Deepika also chooses to now not disclose anything about her private life. Only time will tell if the sizzling chemistry was left overs of Ram-Leela or if there's really more to this Ram-Leela duo.
---
2. Ranbir Kapoor and Katrina Kaif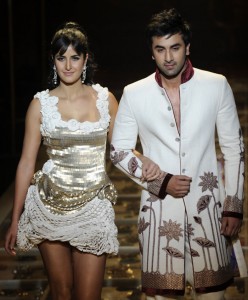 Whilst they maintain their silence they continue to paint the town red together…so to speak. Often spotted at dinners with their families and even on a holiday together, Katrina Kaif and Ranbir Kapoor are definitely more than 'just friends'. Courtesy of cousin Kareena we got an even stronger confirmation on KWK Season 4 episode 2. As tabloids continue to be bombarded with stories of 'will they or won't they' rumours about their pending wedding, we sit tight hoping they'll break their vow of silence anytime now!
---
1. Hrithik Roshan and Suzanne Khan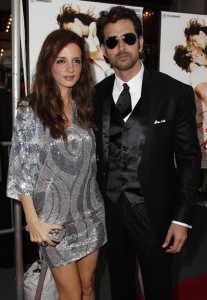 We hoped with crossed fingers we'd not have to include this lovely couple on this list but sadly the year has come to an ultra sad ending for Roshans and their fans. Only days ago Hrithik announced his separation from wife Suzzanne. As sad as the news is it comes as little surprise as we've been hearing about the couple's martial issues since the days of Kites. The duo top our list because of the extreme reactions they've managed to gather from fans who are all too disappointed that the couple couldn't work it out. Bollyspice wishes the duo all the best in their new lives and hopes that fans and media will respect the couple's privacy.
2014 promises maybe a Kapoor wedding, a Chopra wedding (Aditya Chopra and Rani Mukherji) and perhaps official announcements of some of our other couples. Here's hoping everyone gets the happy ending they're so used to making us believe in onscreen. As for the couples that are calling it quits, we hope you find the happiness you seek in the times to come and we trust well wishers will continue with their support and refrain from intruding.