Over the years the definition of a Hindi Film Actor has changed over and over again. Sometimes he was demanded to be tall, dark and handsome that would sweep the heroine of her feet, at other times he was strong and silent, while at other times he was bold and wild. In the 21st century, the definition of the Hindi film actor is now boundless. You can't put him in a box nor can you have a checklist of his qualities. This evolution of the definition couldn't have been better depicted in any other way than in the Bollyspice Best Actors countdown for 2013. The honored named are versatile and have exceeded in an array of roles. While some triumphed in comedy and action lead roles, others stole the scene in supporting role. Read on to find out the actors that left a mark in the page of  history of Indian cinema for the year 2013.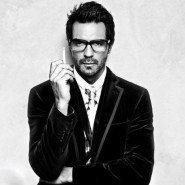 10. Arjun Rampal – Inkaar & D-Day
He's the silent performer who delivered two outstanding performances this year but perhaps has gone unnoticed, though not from us! Arjun Rampal opened the year with a bang with Sudhir Mishra's Inkaar, which gained appreciation from some and flack from others. However, what was definitely agreed on was that Arjun delivered one of the finer performances of his career. He balanced Mishra's complex sketch of a passionate, aggressive, somewhat confused but deeply in love Rahul Verma very beautifully. With D-Day he had us completely absorbed as we saw Rudra transition between the noise of his profession into the solitude that he dared to dream about with Suraiya.  With both these performances Arjun remains firmly on this list as one of the finer performers of 2013 and no doubt one of the most underrated ones.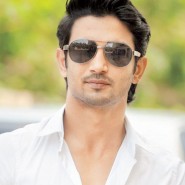 9. Sushant Singh Rajput – Kai Po Che & Shuddh Desi Romance
He debuts and scores gold all in the one year! Sushant Singh Rajput became the guy to watch out for almost overnight. Perhaps being the second name after Shahrukh to have transitioned from the small to the big screen in such a grand way! With Kai Po Che he delivered one of the most uninhibited performances of the year getting us to truly indulge in Ishaan's journey. Then came carefree lover boy Raghu Ram in Shuddh Desi Romance, though our appreciation for the film may not be too high there is no denying that Sushant was perhaps the best thing about the film. He ends the year on a high note with rumors of some exciting projects in 2014 such a Rajkumar Hirani film! We can't wait to see what this young debutant does next.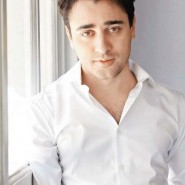 8. Imran Khan for all 3 films
2013 is no doubt the year that Imran Khan took the biggest leaps as a performer. Just when we thought he'd get the tag of a chocolate-boy that only romance heroines on chiffon sarees we saw him doing three roles poles apart from each other: Matru, Aslam and Sriram. Not only does he attempt three varied roles but does so most convincingly! In Matru Ki Bijlee Ka Mandola we couldn't get enough of his bihari as the unemployed law-grad, then in Once Upon A Time In Mumbaii Dobara his carefree attitude and dialogue-bazi as protégé Aslam was equally entertaining. But no doubt he scored brownie points for pushing the envelope with a simple rom-com (Gori Teri Pyaar Mein) as Sriram. Versatility and immense growth as an actor is what the year was all about for Imran making him an absolutely worthy candidate for our countdown.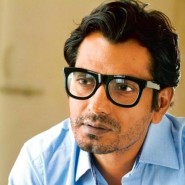 7. Nawazuddin Siddiqui for all his roles
He continues to blow our minds with each role! Surprise surprise that Mr. Siddiqui makes it to our list. Purandar's tale was most definitely the more captivating of the Bombay Talkies stories. The love and passion for cinema was so alive in his portrayal, no doubt drawing from the actor's real life emotions. With Suparn Verma's Aatma the actor got to take center stage (about time) as Abhay the raging ghost who will go to any lengths to seek revenge on his wife. But it is fair to say that the highlight of Nawaz's performances in 2013 was his portrayal of Shaikh in The Lunchbox. He was the subtle comic relief of the film and the character whose appearance onscreen brought an instant spark to the audience's eye. We eagerly await the release of Nawaz's many other festival releases of 2013 which will see public release in 2014 i.e. Miss Lovely & Patang.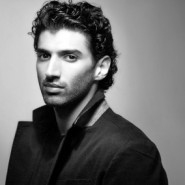 6. Aditya Roy Kapur for Aashiqui 2
Relegated to supporting roles for far too long Aditya took a bold step by signing Aashiqui 2, which initially many were very skeptical about. But we are mostly certainly glad he did! Mohit Suri's writing is a perfect example of how complex the 'hero' of a Hindi film can possibly be in the 21st century. Rahul Jaykar was perhaps one of the most complex heroes of 2013. You couldn't love him or hate him which is what made the role especially complex for any actor to tackle. Aditya pulled of the task extremely well and truly brought out the various shades of his characters.
5. Rajkumar Yadav for Shahid & Kai Po Che
29-year-old Rajkumar Yadav has been gracing our screens for many years but 2013 has to be his breakout year.  With Kai Po Che he was a constant scene-stealer, however come Shahid and his name was spread across all headlines and social media outlets. The young performer became an overnight sensation with audiences, critics and the industry itself being in utter awe of his portrayal of Shahid Azmi. Rajkumar's performance was as brave as the film was and therefore goes down in cinema history as one of the most memorable performance in a biopic.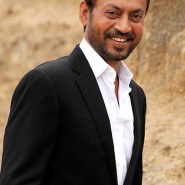 4. Irrfan Khan for The Lunchbox & D-Day 
To praise a man of the level of excellence to which Irrfan Khan belongs to is no easy feat. In the year 2013 he delivered two knockout performances in two of the best films of the year. He pulled on our heartstrings as secret agent Wali Khan in D-Day who got so lost in his mission that he had created a make-believe world that his profession could never sustain. Then for Ritesh Batra's The Lunchbox he drew us into the world of Sajan Fernandez, whose life had taken such an interesting turn courtesy of one ordinary dabba. While the fact that Irrfan delivered these two roles with utter perfection comes as little surprise, we are more overjoyed at the fact that both the films have done extremely well with the audiences and critics alike ensuring that our Mr Khan got some much deserved lime light this year.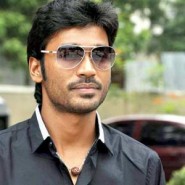 3. Dhanush for Raanjhanaa
He debuted in Hindi cinema this year but there is no denying that Dhanush is as far removed from the term 'debutant' as they come. The National Award winning actor has dabbled in roles far more complex than that of Raanjhanaa during his career in the South Indian film industry, however to the uninitiated-Dhanush-viewer, us, what we saw in Raanjhanaa was purely magical! We have rarely witnessed an actor opting for an onscreen image so down to earth and different to their off-screen persona. All too often our actors don't stray far from their comfort zone but here you had a National Award winning performer so easily transitioning into the role of a 17-year-old ranjhanaa equivalent Kundan who saw nothing beyond his beautiful Zoya. Dhanush's performance will forever remain awe-inspiring.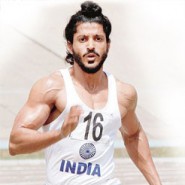 2. Farhan Akhtar for Bhaag Milkha Bhaag
Farhan Akhtar's Bhaag Milkha Bhaag was a role we'd heard perhaps too much about. Buzz of his transformation, interaction with Mr. Singh and the film adaptation process starting much before the intended marketing of the film. This left a great challenge for the actor to still surprise and woo us when we finally got around to witnessing the film onscreen. And that he most certainly did! It is not often in Indian cinema that you see an actor's performance involve the level of detail that Farhan's did. The body transformation was the simplest part of the role while the parts that impressed us more was how the actor paid attention to subtle nuances, body language, speech and other aspects of an individual that makes them unique. We were swept away in Milkha Singh's journey and truly lived his trials and tribulations onscreen. And if an actor's has gotten an audience to emotionally invest in their performance you know they've done their job right!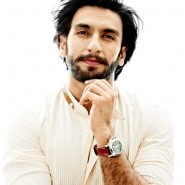 1. Ranveer Singh for Lootera & Ram-Leela
In a recent interview our crowned #1 actor divulged the importance of selecting each role when you're from a non-film background. With the success he's seen in 2013 we can say that Ranveer is definitely putting his money where is mouth is. Two extremely diverse roles and films highlighting the actor into vastly differently lights making him our #1 actor for 2013. He gains this position for not only so brilliantly portraying his two roles, but also for handling those roles with near perfection so early in his career. One cannot point out that they are performances of an actor only a few films old but rather they come across as performances a man who has mastered his craft over many years. Bollyspice would like to congratulate Ranveer on his brilliant selections for 2013, the memorable performance and for scoring the top spot on our list!
We look forward to seeing who retains themselves on this list, who moves up or down and who all make a grand debut in 2014.