2013 has had some fantastic films from the passionate Ram-Leela to the dramatic Kai Po Che. There have of course been some majorly disappointing films. These either had fantastic trailers which showed promised of exciting cinema, or boasted star casts that would surely choose only the best of scripts. Take a look at the over-hyped films that brought nothing but heart-breaking sadness to the filmi buffs globally.
10. Bullet Raja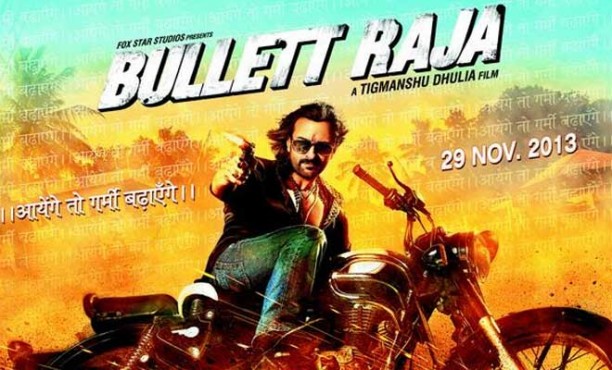 We were expecting a little bit of action, a little bit of comedy and little bit of romance. Tigmanshu Dhulia, director of the fantastic Paan Singh Tomar, sadly lets us down with this directorial venture. The dialogues are disappointing, the music is forgettable and draws the film out unnecessarily and the story is quite unbelievable. Sorry Saif, better luck next time.
9. Race 2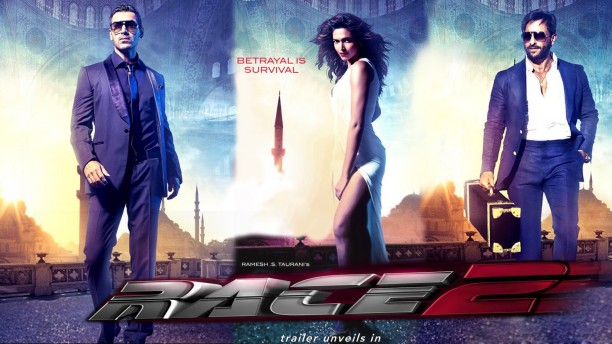 Race 1 was a stylish movie with fast-paced action and beautiful international locations. Race 2 maintains the style, some nice locations, a fair bit of action and some catchy tunes, but the second half lets the whole film down. The final, all-important action sequence is a little boring and the climax doesn't leave us amazed or convinced like Race 1. The twisting story lines don't result in an awe-inspiring finish and we're left wondering why we bothered sitting through the first 2 hours.
8. Matru Ki Bijli Ka Mandola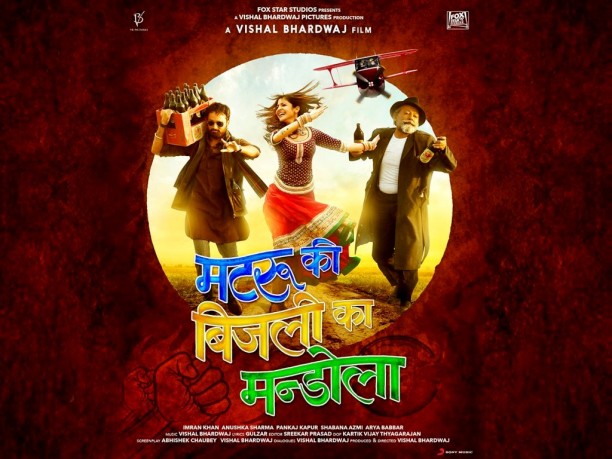 The trailer was simply "delicious". A Vishal Bhardwaj film with an intriguing star cast consisting of Pankaj Kapoor, Shabana Azmi, Anushka Sharma, Imran Khan and Arya Babbar suggested another offbeat Bhardwaj hit. However, the movie was slow and uninspiring, the quirky humour didn't always work and some of the characters were just annoying.
7. Ghanchakkar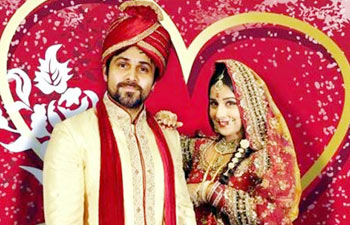 Vidya Balan has consistently delivered a series of powerhouse performances and has chosen to play some controversial roles. The trailer for Ghanchakkar suggested another glorious performance from Vidya and we were excited to see some saucy chemistry between her and Emraan. Unfortunately, despite Vidya giving a good performance, the trailer gave away too much and there wasn't much more to the storyline than what was already obvious. What results is a lengthy and predictable film with a few comical thrills. Let's hope Vidya gets back to choosing her usual intriguing films soon.
6. Gori Tere Pyaar Mein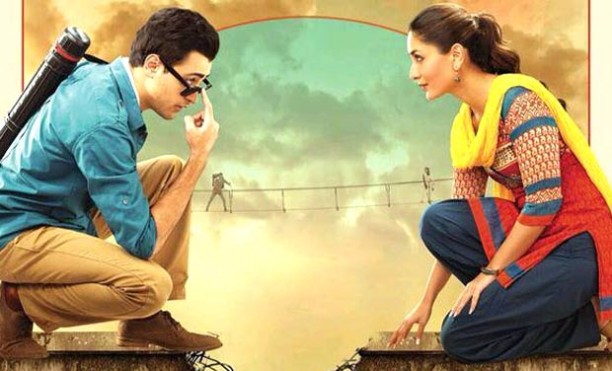 This was set to be a classic Punit Malhotra rom-com. The first half was ok with its urban setting and humourous moments, but the second half seemed to become a completely different movie with too much melodrama, loss of humour and not enough chemistry between Kareena and Imran despite both delivering good performances. The songs are certainly enjoyable but Malhotra fails to deliver both the romance and the comedy.
5. Once Upon a Time in Mumbai Dobara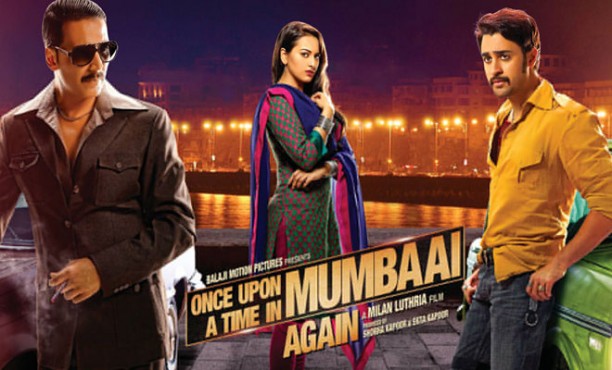 The prequel to Once Upon a Time in Mumbaai Dobara was a huge success, but this film disappoints due to its wavering storylines and some mediocre performances. Imran Khan is completely out of place and Sonakshi Sinha delivers yet another unremarkable performance. Despite a brilliant performance from Akshay Kumar, the film fails to make an impression. Even the songs aren't as good this time round.
4. Himmatwala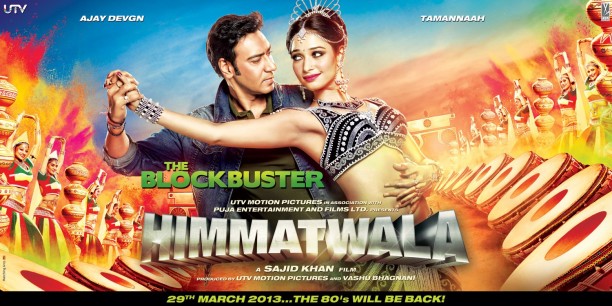 This was supposed to be a remake of the 1983 blockbuster starring Jeetendra and Sridevi. A much hyped, exciting star cast of Ajay Devgn, Tamannaa, Paresh Rawal and Mahesh Manjrekar fooled us into thinking that we could expect an entertaining watch. The remake was just dull, predictable, too long and full of nonsense. Director Sajid Khan arguably delivers his worst film to date.
3. Zanjeer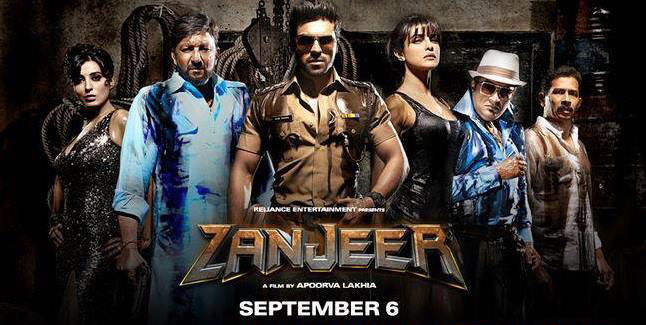 Priyanka Chopra seems to have neglected her acting career with her recent international singing adventure. Her performance in Zanjeer is unremarkable and her item song is a little cringeworthy. Acting aside, the dialogue throughout the film is simply terrible for all the actors and we are left highly disappointed with yet another horrendous remake of an iconic film. Stop the slaughter of classic films please, Bollywood!
2. Shuddh Desi Romance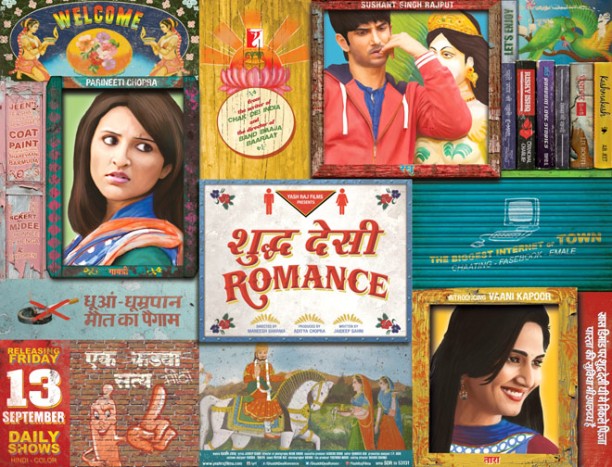 The trailers were spicy, the songs were catchy and there was excitement over the pairing of bubbly Parineeti Chopra and handsome Sushant Singh Rajput. However, the glamorous Yash Raj banner lets us down. There were 27 (too many) kisses and there was a lot of confusion and repetition in the plot, but no real passion or romance. There's no absolute reason given as to why Raghu (Sushant) is so torn between both leading ladies and as a result, the audience isn't really bothered who he chooses ultimately. We're left disappointed with what could have been a fantastic step towards questioning the taboo of non-committal relationships. The highlight of the entire film is the picturisation of the song 'Gulabi' which undoubtedly was a pleasure to watch.
1. Besharam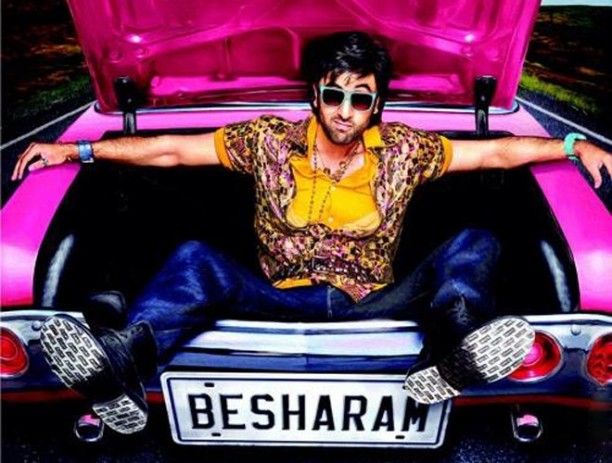 Besharam takes the award for the biggest disappointment in 2013. The promise of some noteworthy acting and on-screen chemistry from one of the biggest star families in the industry was shattered by poorly written characters, a drab, predictable storyline and unnecessary songs thrown in every other scene. While the first half of the film runs at an acceptable pace, the second half of the film drags and sadly for those who couldn't bare to sit through the entire film, they miss the highlight; the final action scene. Rishi, Neetu and Ranbir Kapoor are all mediocre and debut Pallavi Sharda is too let down by her limited role. I'm still astonished by how boring the entire film was.