WARNING: SPOILER ALERT – THIS ARTICLE DISCUSSES PIVOTAL SCENES AND PROVIDES A SYNOPSIS FOR THE FILMS: AASHIQUI 2; ABCD ANYBODY CAN DANCE; LOOTERA; RAANJHANAA; RAM-LEELA.
Now these are MAJOR spoilers so read on at your own risk!
They say that love makes the world go around.
That is certainly true and an aspect that Bollywood profusely reflects and explores.
However, this thing called "love" is a complex emotion that has been portrayed through a myriad of ways, often highlighting that there are not only many ways to express, perceive or feel love, but that love also comes entwined with other emotions.
One of the consequences of love is "heart break."
Perhaps enivitable, but as the wise words advise: it is better to have loved and lost than not loved at all.
BollySpice bring you their top 5 heart breaking Bollywood moments of 2013.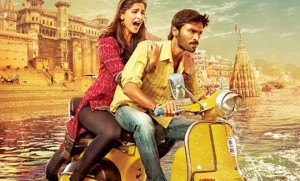 1. Raanjhanaa: (Dir. Anand L. Rai)
Directed by Anand L. Rai, Raanjhaana, is a rollercoaster of emotions: love, revenge, sacrifice colour the palette of this intense love story.
When Kundan (Dhanush), a Hindu Brahmin falls in love with Zoya (Sonam Kapoor), a Muslim, there are many obstacles. However, the obstacles go beyond their respective religions.
Complex characters receive justice through the performances of Sonam Kapoor and Dhanush.
Whilst Zoya reflects that love and revenge are both blind; Kundan portrays that an important aspect of "unconditional" love is just that- to love unconditionally without any expectation whatever the consequences.
Heart Breaking Scene:
Kundan sacrifices his life for Zoya at a political rally. Although he is aware that Zoya has set him up to be injured, Kundan perhaps sees this as not only redemption but also an expression of his love for her.
Special mention: Kundan takes Zoya to meet her love Akram (Abhay Deol), only to discover that Akram is dead. As Kundan steps into a room full of mourners, the intensity and the guilt literally vomits out of him. The scene is executed so perfectly and poignantly that it leaves the viewer shaken.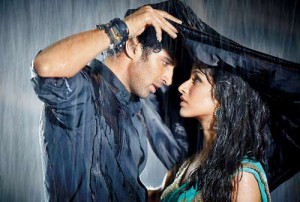 2. Aashiqui 2: (Dir. Mohit Suri)
A love story between two singers, the film explores the struggle – both in the world of showbiz as well as in a relationship affected by alcoholism.
Rahul (Aditya Roy Kapoor) is already a singing sensation when his paths cross with a talented yet undiscovered singer, Aarohi (Shraddha Kapoor). Rahul promises to make Aarohi a star and succeeds to do so. However, as the two fall in love, Rahul's alcoholism becomes a barrier to both his and Aarohi's success.
To ensure that his promise to Aarohi stays in-tact, Rahul makes the ultimate sacrifice.
Rahul's addiction makes him helpless and to protect Aarohi from his destructiveness he leaves her, not to come back.
Heart Breaking Scene:
The moment when Rahul says good bye to Aarohi before he commits suicide.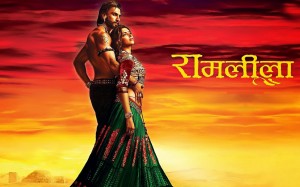 3. Ram-Leela (Dir. Sanjay Leela Bhansali)
Inspired by William Shakespeare's iconic tragic love story, Sanjay Leela Bhansali's Ram-Leela tells the tale of two tragic lovers emerging from enemy families.
When Ram (Ranveer Singh) and Leela (Deepika Padukone) fall in love, the strength of their love is tested against all odds. Although they are separated through a conspiracy and misunderstandings are fraught, they do not doubt their love for one another.
The emotions spectacularly portrayed by the lead artists are the essence of this heart breaking film.
Heart Breaking Scene:
Ram and Leela, just as the traditional Romeo and Juliet, eventually find union in death. However, varying from Shakespeare, Ram and Leela kill one another whilst in an embrace.
This scene is particularly heart breaking as Ram and Leela are unaware that their families have now made peace and are willing to unite them.
Special Mention:
During a public meeting between Ram and Leela, who are respectively the leaders of their separate community, misunderstandings arise between the two. Ram struggles to keep the meeting professional as tears uncontrollably stream down his face.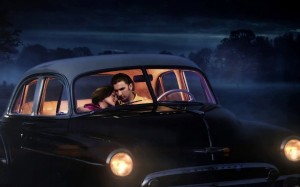 4. Lootera: (Dir. Vikramaditya Motwane)
Loosely based on O'Henry's short story "The Last Leaf" (1907), Lootera tells the story of Varun (Ranveer Singh) and Pakhi (Sonakshi Sinha) falling in love.
Pakhi is the daughter of a wealthy zamindar (land owner) and as aspiring writer. When she meets Varun, an archaeologist, their accidental meeting is the beginning of not only a bitter sweet love story but the beginning of the prising open of a Pandora's Box full of lies and deceit.
Heart Breaking Scene:
The moment when Varun climbs a tree despite being in immense pain after having been attacked. He affixes the leaf firmly to the branch as his love, Pakhi, is terminally ill and believes that she will live as long as that leaf does not fall.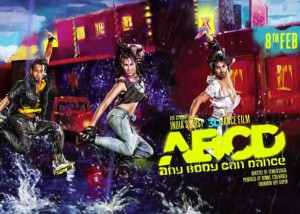 5. ABCD: Any Body Can Dance (Dir. Remo D'Souza)
A 3D dance film with great meaningful music, outstanding choreography, adrenaline and performances, ABCD is an emotive Bollywood musical in the true sense.
When Vishnu's (Prabhu Deva) self-respect and conscience do not allow him to carry on working amongst the prolific Jehengir Dance Academy (JDC), he goes onto establish his own dance school.
Reflecting his own moralistic values, the "street dancers" he recruits grow not only as professional dancers but as strong individuals – especially so when they are selected for an international dance completion against JDC.
Heart Breaking Scene:
When news of dancer Chandu's sudden death reaches Vishnu's team, they are devastated and shocked beyond words. However, they still perform on stage and are determined to fulfil the dream they had envisioned of winning with Chandu.
Special Mention:
Dancer "D's" orthodox father calls the police and complains of Vishnu's dance academy, accusing him of leading the youth astray with dance. D and the rest of the team perform on the street to highlight the importance of their talent. D's father refuses to accept his son as a dancer.