For the music of the films of 2014, the composers brought in classic voices, new vocal sounds and vibes and even an actress or two to bring their songs to life. Usually we limit our list to the 5 Best Female Singers but this year we had to expand to 10 in order to highlight their fabulous performances.
10. Shraddha Kapoor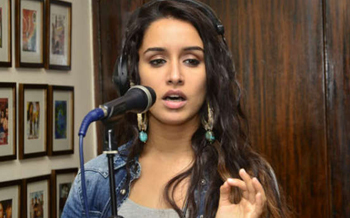 For the first time an actress makes it to our Best Female Singers countdown. Shraddha not only shined in two completely different roles in Ek Villain and Haider, the young actress also showed off her lovely voice with two completely different tunes. With 'Galliyan' from Ek Villain, she impressed with her melodious tones. In 'Do Jahaan' from Haider she sang a Kashmiri folk song, about which director and composer Vishal Bhardwaj said, "After listening to the song they (Kashmiris) would want to keep you with themselves." Perhaps one day in the future she will sing for the entire OST!
9. Shipra Goyal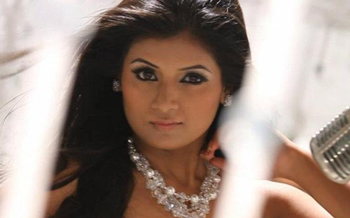 A relative newcomer to the Hindi music industry, we heard Shipra on both the Ungli and Hasee Toh Phasee soundtracks in 2014. Though she was great on 'Ungli Pe Nachalein', it is for her pitch perfect work on 'Ishq Bulaava' with Sanam Puri that she makes it to our list! The song made it to number 3 on our list of best songs of 2014!
8. Sultana and Jyoti Nooran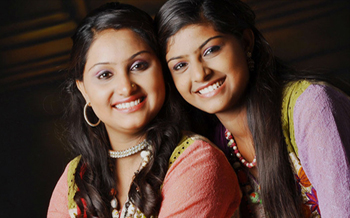 For the female version of 'Pataka Guddi' from Highway, composer AR Rahman brought in Sultana and Jyoti Nooran. Two new voices to Hindi music fans, they certainly made us feel, with their perfect inflection, the rhythm of the beat. The combination of the rough, strong vocals of the sister duo makes the song. Once you hear their amazing sound you can't imagine any other voices for this track.
7. Neeti Mohan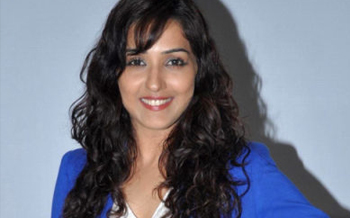 One of our favorite singers, she certainly showcased her impressive range in 2014 singing songs from many different genres and working with some of the best composers in the business. In fact, she featured on 20 different OSTs in 2014 alone. In every vocal avatar she hit it perfectly. Some of the highlights of her impressive 2014 catalog include 'Bang Bang – Title Song', 'Tu Hi Tu' – Kick, 'Tune Maari Entriyaan' – Gunday, 'I'm Sorry Tumse Pyaar Hogaya' – Shaadi Ke Side Effects, 'Indiawaale' – Happy New Year and our personal favorite 'Darbadar' – Citylights.
6. Jonita Gandhi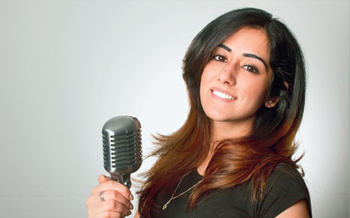 This young singer from Canada says it was a childhood dream to sing in Bollywood! Well, she certainly has made her dream come true and certainly has impressed! We first heard her on the title song for Chennai Express in 2013 and then AR Rahman came calling. The composer featured Jonita's brilliant voice both on the Highway OST with 'Kahaan Hoon Main' and 'Implosive Silence' and then on 'Maaloom' from Lekar Hum Deewana Dil. You must listen to 'Kahaan Hoon Main', such a laid back song musically and her crystal clear vocals make it soar! She also was heard on Rahman's studio album Raunaq: Conversation of Music and Poetry and many reviews praised her perfect delivery in both 'Geet Gaaon' and 'Aa Bhi Jaa'. We certainly can't wait to hear more!
5. Yashita Yashpal Sharma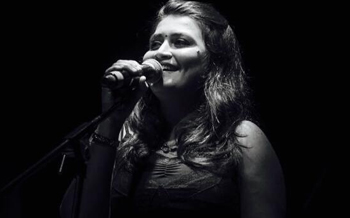 The first runner up in the Sa Re Ga Ma Pa Challenge of 2009, we absolutely loved Yashita Yashpal Sharma's vocals on 'Eena Meena Myna Mo' from 2011's Zokkomon. In 2014, she hit all the right notes again on the soundtrack to 2 States and makes it into our top 5. Along with K Mohan, the beautiful quality of her vocals brought Shankar Ehsaan and Loy's sprightly 'Chaandaniya' to life. We are really looking forward to hearing more from her in 2015 and beyond!
4. Rekha Bhardwaj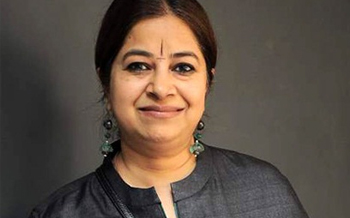 Once again we were treated to the brilliant Rekha Bhardwaj. One of the things we love so much about her voice is the classic tone and feel she brings to her renditions. That was showcased both on the Dedh Ishqiya soundtrack with 'Jagaave Saari Raina' and 'Hamari Atariya', and of course the outstanding 'Aaj Ke Naam' from Haider. 'Mileya Mileya' from Happy Ending was also a high point and we loved hearing the singer's vocal on this more modern groove. One of our favorite songs of the year!
3. Chinmayi Sripada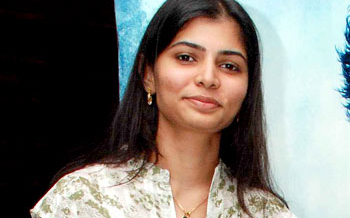 Chinmayi is an award-winning singer who features on many South film soundtracks. We rarely hear her sing on Hindi OSTs but whenever we do, the song is always brilliant and we are always crying for more. In 2014, we heard her lovely tones on 'Mast Magan' from 2 States. With a melodic whispery quality she made 'Sukhra' from Samrat & Co beyond lovely. However, it was her singing jodi with Shekhar Ravjiani in the romantic 'Zehnaseeb' from Hasee Toh Phasee that proved once again that we really hope that 2015 brings more Chinmayi goodness to Hindi film OSTs.
2. Sunidhi Chauhan
Of course Sunidhi Chauhan makes it to our list! 2014 saw the singer brings us the Punjabi flavor, the jazz riff, the rocker girl, the modern beat, of course the mellifluous ballads and every groove in between. She hits number 2 for her outstanding performances on 'Engine Ke Seeti' and 'Baal Khaade' – Khoobsurat, 'Zaroorat' and 'Tu Zaroori' – Zid, 'Punjabi Wedding Song' – Hasee Toh Phasee, 'Bol Beliya' – Kill Dil, 'Tu Kuja' – Highway, 'Adhure' – Mary Kom, 'Rang Rasiya – title track', 'Chammiya Style' – Happy New Year, and 'Dawaate-e-Ishq – title track'. We bet many of these songs made it to your favorite Bollywood song playlist! They certainly did ours!
1. Shreya Ghoshal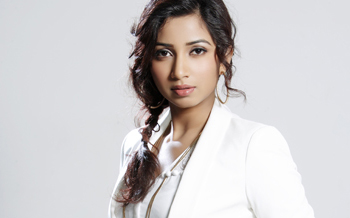 She is one of THE voices of Bollywood and with each new song we love her even more. With so many different flavors of songs, so many hits and even a brilliant solo album the ever-fabulous Shreya Ghosal had to top our 2014 list. On over 21 soundtracks, the singer was heard in over 35 songs. We loved so many but our favorites have to be, in no particular order 'Jashn' and 'Tu' – Bobby Jasoos, 'Hangover' – Kick, 'Manwa Laage' – Happy New Year, 'Samjhawan' – Humpty Sharma Ki Dulhania, 'Drama Queen' – Hasee Toh Phasee, 'Nanga Punga Dost' 'Chaar Kadam' and 'Love Is a Waste of Time' – PK, 'Mannat' and 'Rangreli' from Dawaat-e-Ishq, 'Rumani Sa' – Bewakoofiyan, 'Tere Naina' – Jai Ho.
We also loved her Ghazal album Humnasheen. Giving it 4 stars we said that she "gifted us with an album that should be treasured in the years to come. Praise is due to her for exemplifying that music is more than just Bollywood. Known largely for her work within this industry, the popular singer has demonstrated that she can entertain us all through other means also. Humnasheen is a fine example of why Shreya Ghoshal is considered to be one of India's most beloved singers."
We also have to mention her collaboration with AR Rahman for the song 'Kismet Se' on his studio album Raunaq: Conversation of Music and Poetry.
We also have a couple special mentions:
Another actress to wow us with her singing talent was Alia Bhatt with 'Sooha Saaha' in Highway and the unplugged version of the song 'Samjhawan' in Humpty Sharma Ki Dulhania. Like Shraddha we hope one day to have an OST full of Alia!
We also have to sing our praise for Sona Mohapatra's 'Naina' – Khoobsurat, Shweta Pandit for 'Heera' from Highway, as well as Kanika Kapoor for 'Lovely' – Happy New Year and 'Baby Doll' – Ragini MMS2.
There you have it! Did we include your favorite singer? Tell us your thoughts in the comments below.
With contributions by Sheetal Tiwari.