2014 has truly been a year of surprises. The audiences surprised the film makers by accepting movies that perhaps 5 years ago they wouldn't have, film makers surprised the audiences by challenging the norms of Indian cinema and taking risks with their story telling and above all, actors surprised everyone by delivering performances that we wouldn't have pegged them to deliver. Bollyspice now brings you a list of Stand Out Performances of 2014. Not all of these performances were lead performances in their individual films but they were performances that stood out of the entire film for us.
In a recent interview Alia Bhatt confessed that after Student of the Year she was rather disappointed because no one was simply talking about her! Comments were restricted to 'fresh' and 'pleasant' and never remotely even referring to her actual performance. So she decided in 2014 she would ensure we talk about her and only her. Imitiaz Ali's Highway is a film you expect from an actress who is at least a few films old. It is most certainly not the film you expect from an actress as her second performance. However Imitiaz Ali's idea to have a young girl whom he can have go through the same journey that his character goes on screen demanded a performer who was ultimately 'raw'. The performance Alia delivered was non calculative and uninhibited. To say she surprised us would be an understatement. Had she come out with a 2 States or Humpty Sharma Ki Dulhania following SOTY we may yet have also been impressed but with Highway she exceeded expectations that we wouldn't have had in our wildest dreams. Let this pathbreaking performance of Alia's prove a lesson to us all that a first film is hardly the reference point to judge an actor by especially when its a role like that which Alia had in SOTY. Take a bow Miss Bhatt for a glorious year at the movies and here's to many more!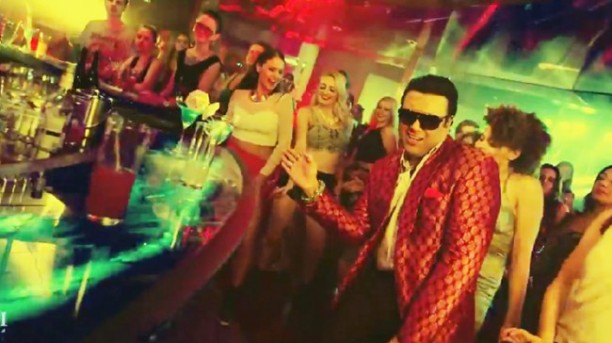 Govinda – Kill Dil & Happy Ending
We are often heard remarking that the women of our industry have a very limited shelf life but truth be told only a few men manage to defy the rule. Apart from the three Khans, Akshay Kumar and Anil Kapoor (in very selective years of course) we unfortunately do not see the 90s or 80s legends making frequent appearances on the silverscreen and ruling the box office all at the same time. In 2014, the audiences realized what a refreshing change it is when they do make a return to the screen. Govinda was the single selling point of both his releases this year despite the fact that he may not  have had a lead role. In fact the biggest point of critique that was common in all reviews of Kill Dil and Happy Ending was that Govinda should have been on the screen longer.  He commanded attention and almost a surprising unexplainable reverence as Bhaiyaji in Kill Dil and had us spilling our popcorns with laughter with his cameo in Happy Ending. Even his brief appearance in Holiday was perhaps the more entertaining portion of the entire film. And lets not even get us started on our excitement to finally see him return to the song and dance routine. It was a privilege and an honour to see Govinda return to the screen in 2014 and we sincerely hope and pray this is no brief comeback but just the start of great things to come.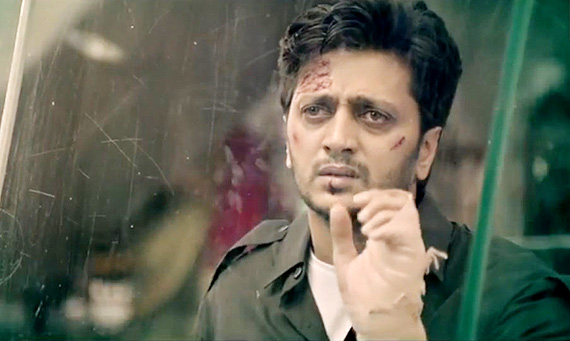 Ritiesh Deshmukh – Ek Villain
We've dismissed him all too long as the scene stealing sidekick in whacky comedies but thanks to Mohit Suri, whom we are forever indebted to now, Ritiesh Deshmukh arrived on our screens in a whole new avatar in 2014 with Ek Villain. He delivered a spine chilling performance that sidelined the leads of the film in a role that is more complex that it may seem. Not everyday that you sympathise with a negative character and are petrified of him all at the same time. What we hope is that this is not a one-time-event. With a year that has given him not one but two notable releases, Lai Bhari being the other, we hope enough makers have taken note that Mr Deshmukh is more than the scene stealing sidekick. Lets bring this man onto centre sage because no doubt great things will unfold when that happens.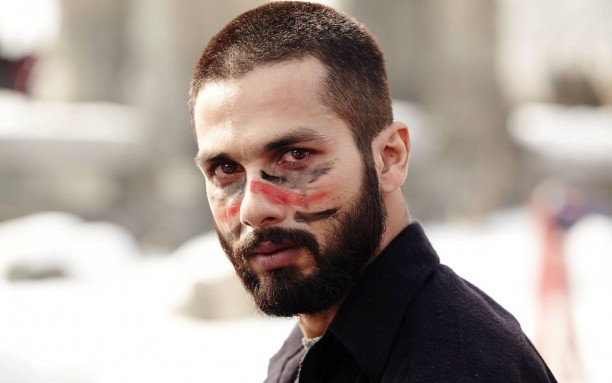 Shahid Kapoor – Haider
Anurag Kashyap was heard remarking that when he saw Haider he did not feel as if he was seeing Shahid Kapoor, but a new actor all together. And we couldn't agree more. It had almost been way too long since we saw him return to this space and we had all but started to question if he could even do something like this. Luckily for Shahid the person that mattered, Vishal Bhardwaj, had the utmost faith in his talent so as to cast him as his Prince Hamlet. He provoked emotions of all sorts as Haider. His chemistry with Tabu was of a new kind to what we've seen on our screens before. He even stood the ultimate test of the film which was to face actors like Irrfan Khan and Kay Kay Menon and emerge strong at the other end. With this standout performance we once again plead that a film like Haider and layered role like Haider's are not a one time affair for Shahid.
Finding Fanny Cast
A recurring question that the cast of Finding Fanny were asked at every promotional interview was whether the fact that they were working in an ensemble cast ever lead to moments of insecurities. Until we saw the film we thought it was the customary politically correct route that the stars were taking when they were saying no to this question. It wasn't until you witnessed Homi Adjania's writing that we understood why there was no room for insecurities. Every character was so beautifully etched and equally beautifully portrayed by the individual actor that there was no need to be insecure that one's performance would be overshadowed. Pankaj Kapur ignited all sorts of emotions from you as the eccentric painter willing to go to any lengths to discover an inspiration. That second half of the film saw a much darker streak to the character which he brought out flawlessly. Then there was Naseeruddin Shah whose child like quality was so endearing. How an actor of his calibre and status is able to retrieve into such a shell to deliver this performance is beyond our imagination. And then what do we say about Dimple Kapadia apart from the fact that it is such a darn shame she's not seen on our screens more frequently. Actors like Pankaj Kapur, Naseeruddin Shah and Dimple Kapadia don't come on our scenes often and definitely not all together but when they do, a Finding Fanny happens.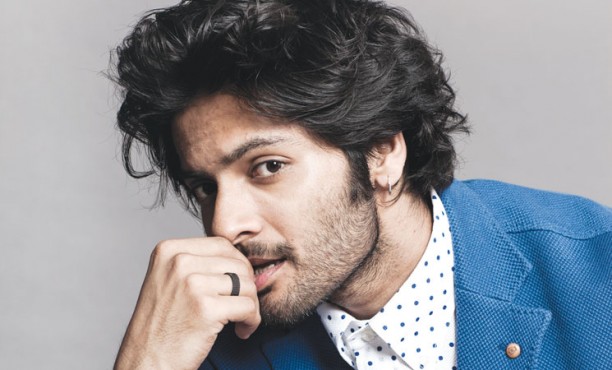 Ali Fazal – Bobby Jasoos & Sonali Cable
Ali had two films which many may categorise as risky films where he was happy to have the leading ladies take charge. Not the kind of films an actor at the brink of his career signs but shedding insecurities he trusted his talent and sure enough he managed to steal our hearts in both his roles as Tasavur in Bobby Jasoos and Raghu in Sonali Cable.
Rahul Bhat – Ugly
Rahul Bhat came and disappeared from our screens 8 years ago in films that perhaps don't even warrant a look back now that he's career has taken a beautiful new turn. As 2014 draws to a close he ends the year on a high note ensuring we very much remember his name in the year to come. His portrayal of the beautifully complex character of Rahul Kumar in Anurag Kashyap's emotional drama, packed in a thriller form, Ugly was one of the finest performances of the year. His performance was as raw and as real as you get. We simply can't wait for this breakout star to breakout even more in the years to come and deliver more path-breaking performances such as that which had delivered in Ugly.
Be sure to comment below to tell us which performances stood out for you in 2014.