As audiences mature and develop an attention for detail for cinema, the demands from our stylists increases. When Deepika Padukone sported denim skirts on cold snowy mountains in Yeh Jawaani Hai Deewani the average viewer to the well versed critique pointed it out. So naturally, our makers have realised the importance of proper styling. 2014 was an impressive year for costumes in cinema. Stylists showed great panache in adhering to script demands. 2014 was particularly impressive because we had numerous films in which the styling contained a lot of subtext about the characters.
BollySpice now presents to you costumes in 2014 that stood out for us. These stylists are applauded for their efforts in making our stars look the part because afterall when you can convincingly look the part, a portion of your job onscreen is already done.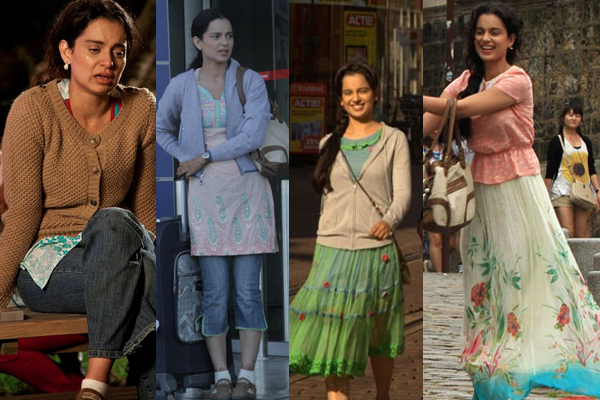 Queen – Rushi Sharma & Manoshi Nath
The ladies behind the costumes of PK, Kick and Dhoom 3 were given a chance to style for a film which was a lot different from their other projects in recent years. They achieved quite the feat by very carefully styling Rani in her journey to freedom. From the super conservative Rajori girl in dreary coloured salwars and oiled braids she transitions into a more confident and open minded version of herself who dons midi dresses and even jeans! Had this been a 90s flick she would have a makeover scene where she steps out in a micromini, but here the transition was subtle and relatable.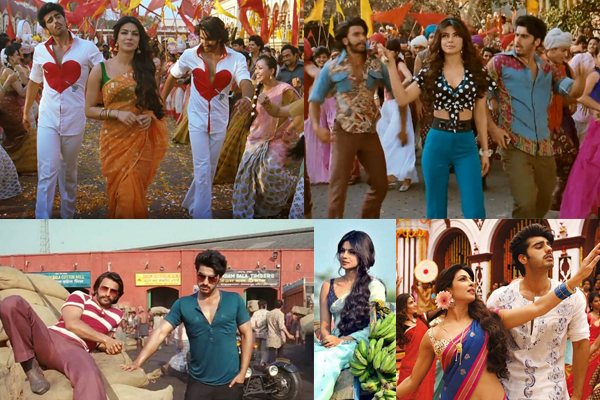 Gunday – Subarna Roy Chaudhuri
Subarna is now somewhat a veteran in period styling after her notable works in Eklavya and Parineeta. With Gunday she had the chance to explore the rich textile history of her very own city, Kolkatta. The film transitions from late 70s to 80s and this transition came across ever so beautifully in the costumes. The boys sported bell bottoms and fitted shirts and transitioned later into straight cut pants and fitted, printed shirts. It was also great to see the weaves of the region taking centre stage with the film. We saw Priyanka in starch cotton, Dhakai and Bengali Handloom sarees. There were also glimpses of weaves from Assam and Sikkim, which have a major influence on the West Bengal textile heritage. Priyanka was seen mostly sporting sleeveless blouses, a style that very predominantly sported in the region and has been for many eras.  Gunday was an interesting display of costumes not only because of the sheer era in which the film resides but also because Subarna very intricately constructed looks that were true to the region, era and characters.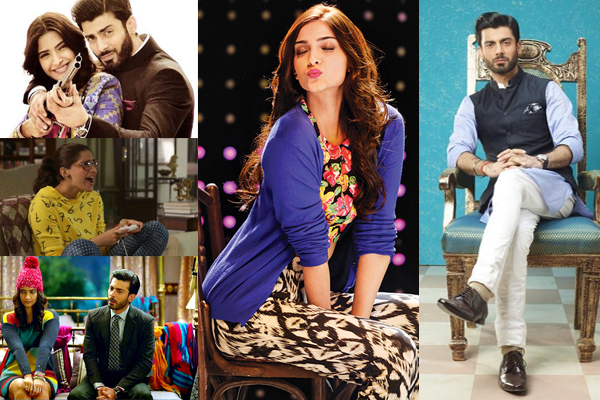 Khoobsurat – Raghavendra Rao & Karuna Laungani
If there is one movie in 2014 costumes of which we'll remember in the years to come it would unsurprisngly be Shashanka Ghosh's Khoobsurat. Sonam Kapoor was styled by Elle Fashion Editor, Karuna Laungani. Karuna was inspired only by Milli's very unique character. The mix of prints and colours represented the muddled up mindset Milli often had, forever thinking and sorting out a million things at once in her head. Beyond that, she was a physiotherapist so some aspect of her style had to come from that. Therefore, she was never seen in heels or inappropriate accessories with the stylist limiting her to cute jootis, colorful sneakers and neat stud earrings. As for our prince Fawad, iconic designer Raghavendra Rao took on the task to design the look for the 21st century price. A prince who doesn't rule as much as he strikes big business deals and commands attention. His wardrobe was dark fitted suits with colorful pocket squares when attending to business. When doing Indian, it was long kurtas with Nehru jackets, bandhgalas and jodhpurs. Khoobsurat was an out and out treat for fashion enthusiasts to see how the two stylists combined designs and pieces from an array of small and big designers. Ultimately though what impresses is that the stylists never strayed away from the character sketches given to them. We can't imagine this was easy given that you had Fawad and Sonam to play dress up with!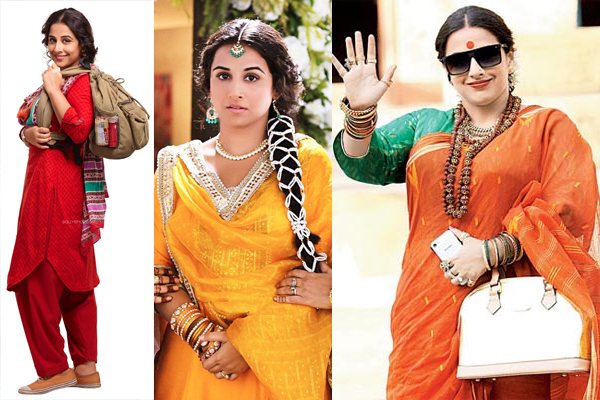 Bobby Jasoos – Theia Thakchandaney
Bobby Jasoos was a challenge for Theia who not only had to create a Hyderabadi Muslim girl-next-door image for Vidya but also had to design for the various disguises Bobby employs in the film as a jasoos. Interviews of the stylist very categorically outline the work that went into each disguise. Not only did she have to remember who Bobby was but also the character she was disguising herself as. To be in these two frames of mind would have been no easy feat and to Theia's credit if you were to revisit the film you will find that she has balanced these two mind-frames brilliantly.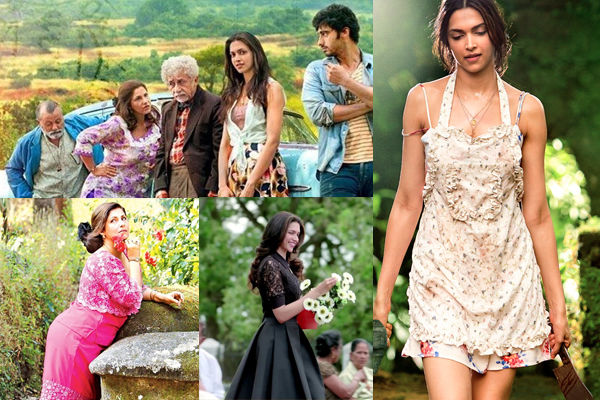 Finding Fanny – Anaita Shroff Adjania
How do you style a young widow, a bossy mother in law with a generous posterior, a somewhat insane painter, a dejected loverboy and village postman in search of his beloved Fanny? Well we don't know but luckily Anaita Shroff Adjania did. From Deepika's knee length strap dresses and floral apron to Pankaj Kapur's unbutton crumpled shirts to Arjun denim jackets to Naseerudin Shah's checkered shirt with bow tie, we loved the very refreshing look Finding Fanny characters had. Of course let's not get started on Dimple Kapadia's look which lay firmly on the fine line between believably funny and a distracting caricature, never crossing over to the other side. Anaita's work rightfully claims a spot on our list for a film in which she was required to style only a handful of attires per character yet managed to make an impression for the level of detail and effort put into the looks for each character.
The stylists on this list taught us in 2014 that creativity with costumes can extend beyond the canvases of a mega budget Bhansali or Gowarikar film. It is the subtle nuances you input in the characters styling that ultimately bring a character to life. We hope we have as an impressive year in costumes in 2015.