Powerful messages, stunning cinematography and authentic performances – 2014 was a good year for independent (indie) cinema. Here is a list of some of our favourites which are worth catching if you missed them.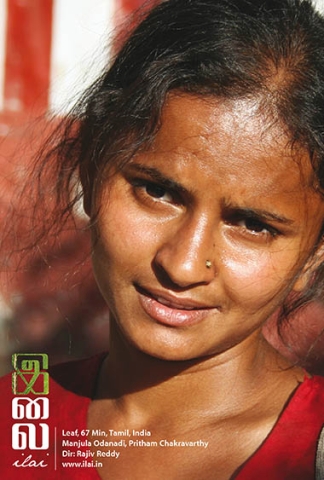 Ilai (Leaf)
Director Rajiv Reddy's film traced the journey of a young homeless girl in India, Chennai. Ilai was a good exploration of human emotion, survival and regeneration. The performances were outstanding and natural. Profoundly, the protagonist returns to the same place that she had started off at at the beginning of the film; however, this time she sees the world with different eyes. The film highlights how experiences impact the human soul. We saw this at the London Indian Film Festival and our reviewer wrote, "At times, the cinematography will have you spell bound. Artistic shots of the sun and the streets make this film a visual treat: for instance, a particular shot of the heat rising from the train tracks is executed so well, you can feel the heat – an achievement for any piece of art."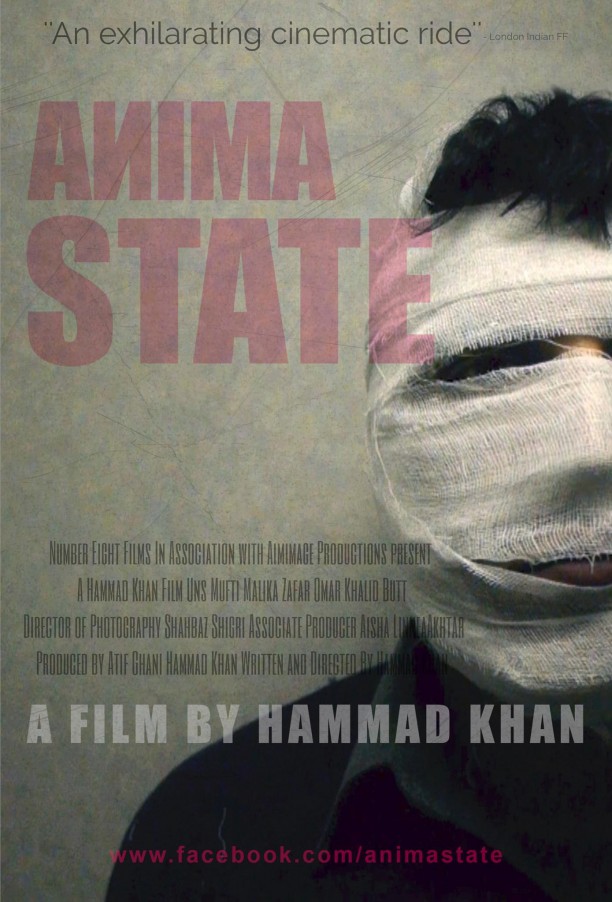 Anima State
Directed by independent filmmaker Hammad Khan, Anima State was a bold film which required patience to understand it. It was filled with symbolism and offered much to digest. At the London Indian Film Festival, the director said that this film "is like a strange sequence of dreams – a factor excellently portrayed throughout the film." This film is certainly not for the faint hearted! Bloodshed aplenty and many complex messages – do not watch this home on a date! Anima State is worth a watch. However, expect to be confused.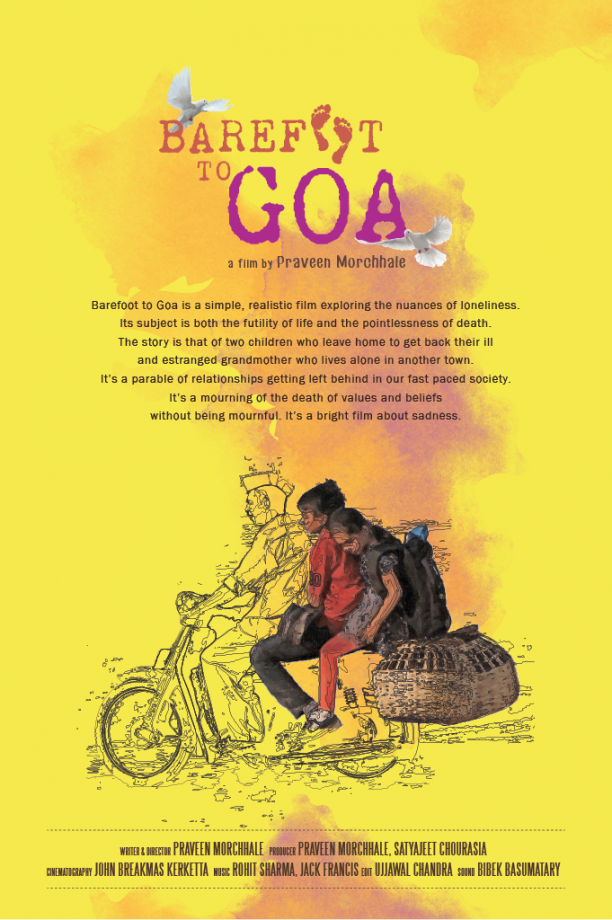 Barefoot to Goa
Director Praveen Morchhale's film told the story of a Mumbai raised brother and sister who decide to run away from home and set out on the search for their grandmother, to bring her home. The film's strength lay in its direction, dialogue and symbolism. A beautifully sensitive film exploring family, Barefoot to Goa is poignant and haunting. Just to note at the end credits of Barefoot to Goa screening at LIFF, there was pin drop silence.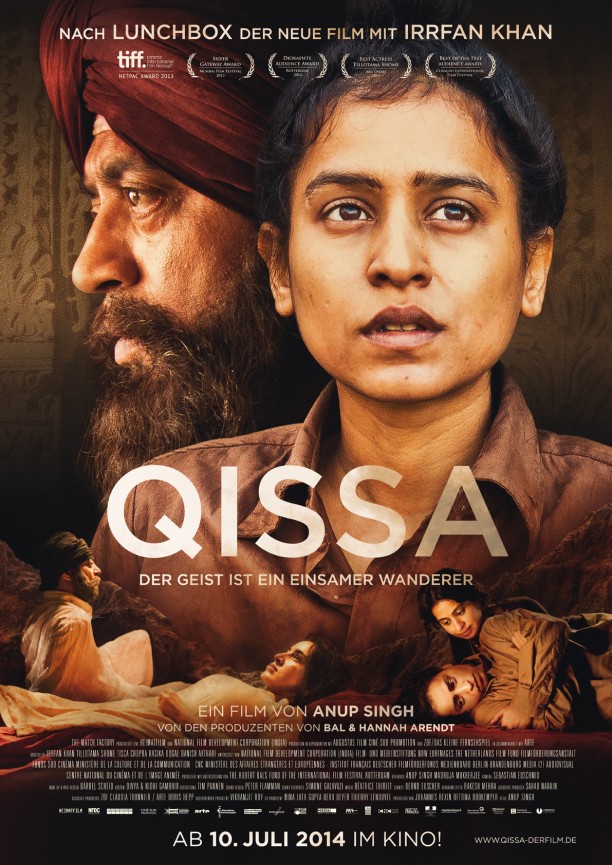 Qissa
Director Anup Singh's Qissa was a artistic and hard hitting exploration of home, identity and belonging. The foundational strength of the film were the performances. The films complexities were intensified through breath-taking cinematography. Qissa courageously explored same-sex love and highlights that love is beyond gender. The film is a must watch!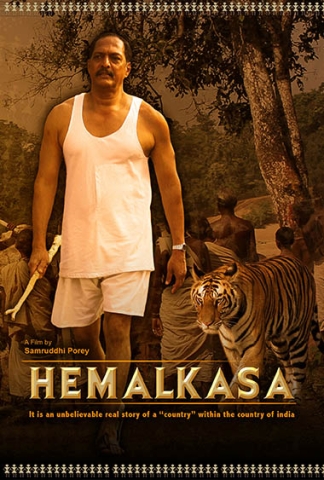 Hemalkasa
Hemalkasa was based on the true story of the lives and works of Dr Prakash Baba Amte (Nana Patekar) and his wife Dr Mandakani Amte (Sonali Kulkarni). Both of them contribute towards the development of the rural village by providing medicinal support to its people, as well as protecting animals who have escaped from harm.
Margarita, with a Straw
Brave, real and beautiful, were the words which described Director Shonali Bose's Margarita, with a Straw. The films protagonist Laila (Kalki Koechlin) was a young bisexual woman with cerebral palsy and made the film a must watch. A message that shone through was that love is something each one of us want and have the right to have – without discrimination. An important film for human rights and a celebration of life.
Titli
Director Kanu Behl's Titli displayed Delhi's dystopic underbelly and focused on protagonist Titli, the youngest member of a violent carjacking brotherhood, who plots a desperate bid to escape the 'family' business. Quirky and interesting.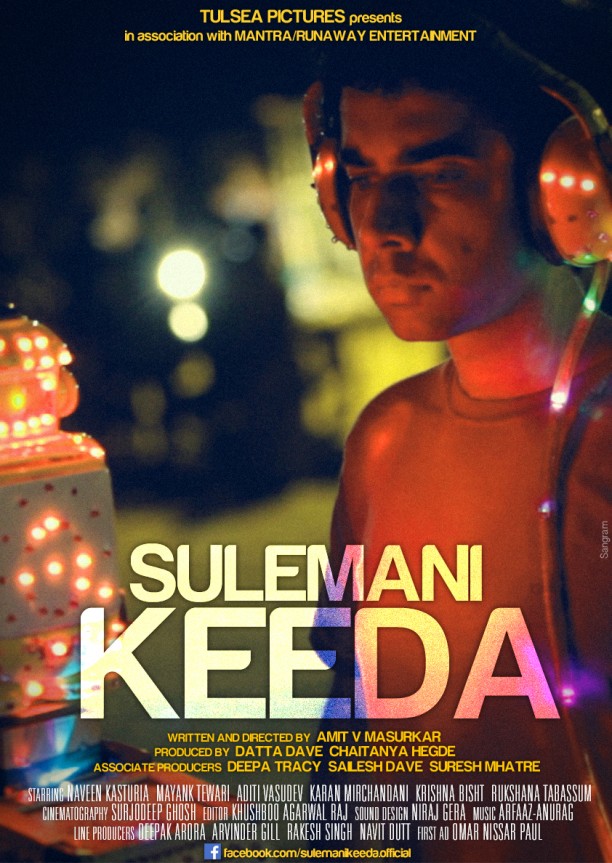 Sulemani Keeda
This was one of Farhan Akhter's favourite films of 2014. A bromantic comedy about two struggling writers who peddle their mediocre screenplay, "Sulemani Keeda" in Bollywood. The characters were quirky and the movie is full of witty dialogues and fun elements.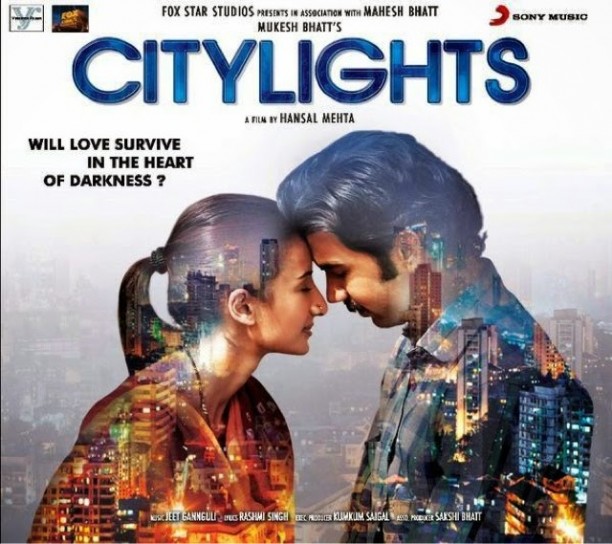 Citylights
Director Hansal Mehta's official remake of Metro Manila was a well made film, which extracted amazing performances from its lead cast, featuring Rajkummar Rao as Deepak Singh, who faces the challenges of life in a big city. Critic Subhash K. Jha gave the film 4 stars out of 5 and states that Citylights "would remain with me for a long time. Gripping glorious and unforgettable, it is a shattering life-changing experience."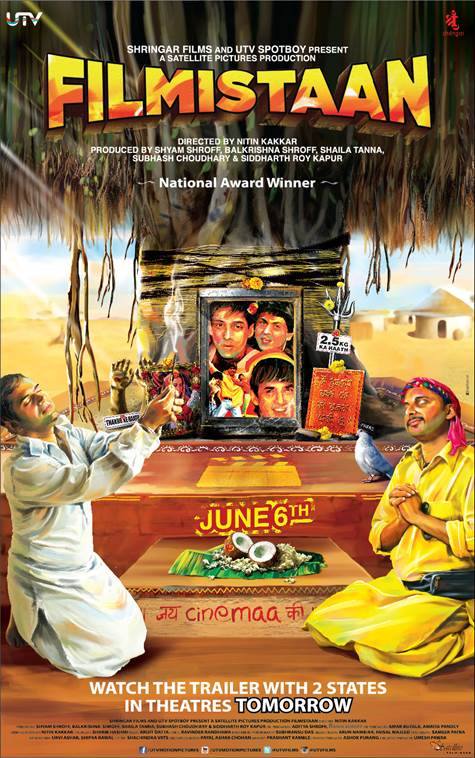 Filmistaan
Filmistaan starring Sharib Hashmi and Inaamulhaq was one of the feel good films of the year. Essentially about a movie buff who dreams of becoming a superstar, the film actually explored the bond which ties two foes (India and Pakistan) together, through a shared love of film – Bollywood!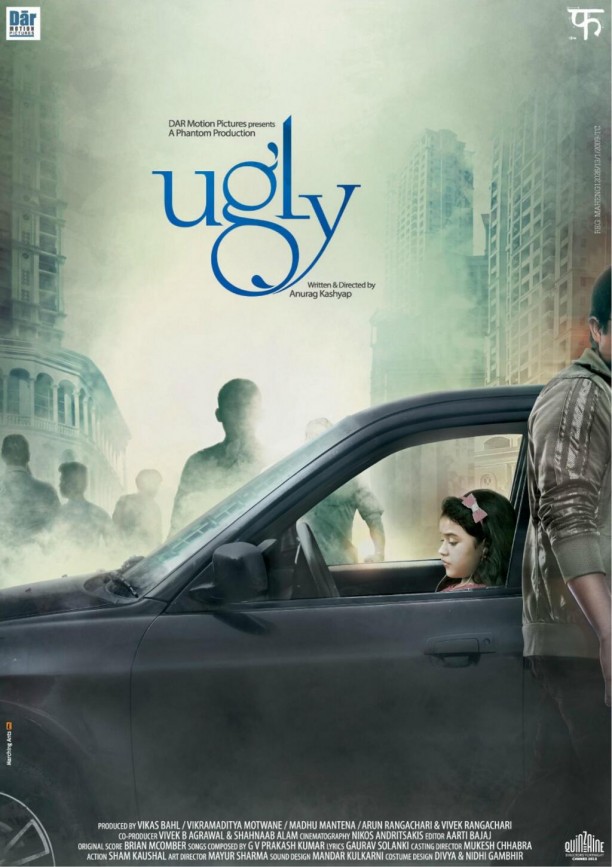 Ugly
Perhaps the last release of 2014, not everyone has a taste for an Anurag Kashyap film, but if there is one Anurag Kashyap film you're to watch, it should be Ugly! "Immacutely conceptualised and executed", Ugly serves as a brutal mirror to society, which will act as a wake up call and stir up realisations that perhaps you've been ignoring.
Though not Hindi Indies, there are two films we HAD to add to the list.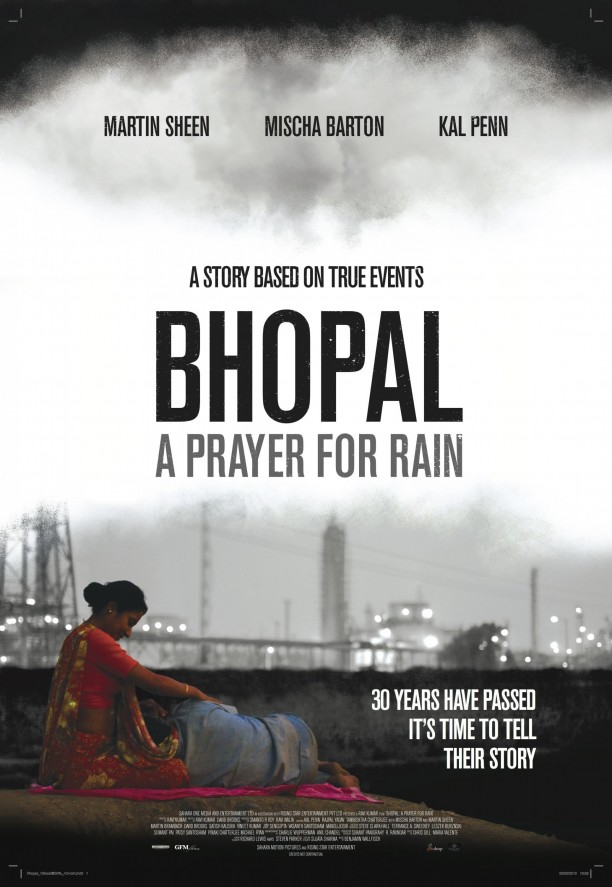 Bhopal: A Prayer for Rain
Inspired by true events, Bhopal followed the interwoven stories of characters in both India and America, set in the months leading up to the Bhopal industrial disaster and the devastation that occurred in one night. The strength of the film was that it puts a human aspect to the horrific tale and it makes the tragedy felt so much more. With outstanding performances by Rajpal Yadav, Tannishtha Chatterjee and Martin Sheen, this film is an absolute must see. This story must be told and people must be made aware so that something like this can never occur again.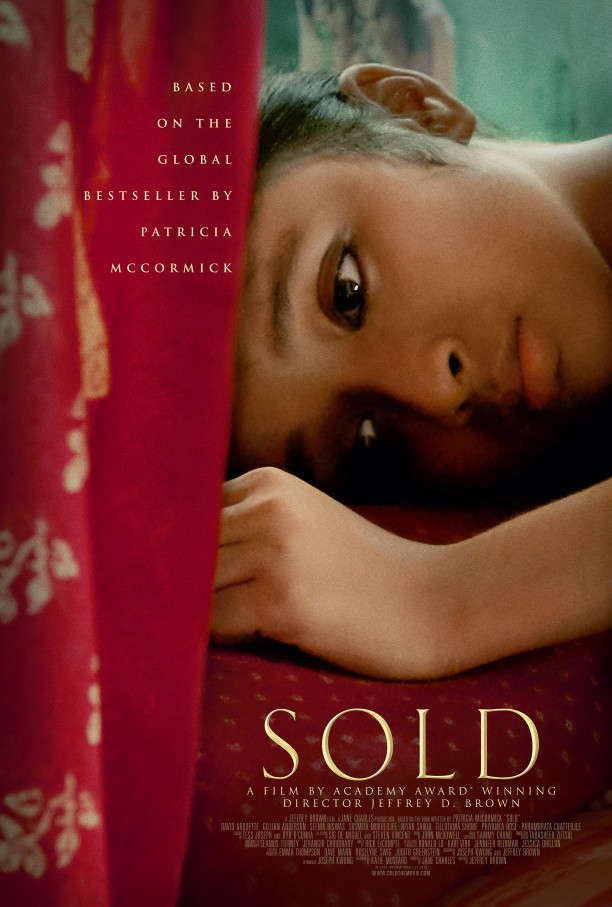 Sold
If we were to review it simply as a film, we can confidently say Sold is an excellent piece of cinema – well written, well acted, well directed. However, it is so much more. Sold was produced with a vision and mission in mind – to help eradicate child sex trafficking. In the words of the director, Jeffrey D Brown, Sold was intended more as a movement, rather than simply a film. "We are really hoping to use the film Sold to leverage change and mitigate the end of this human issue globally." A film to see and then to act!
With contribution from Aashi Gahlot and Stacey Yount.