Bollywood churns out on average 120 plus films a year, with 2014 reaching 142. So to think all of them will go down in history as being successful is rather naive. But what about the ones we thought would work wonders but came up short? The ones that left us thinking, "Why was this allowed past the editing board"? Even ones that somehow managed to cha-ching the money registers sky high. 2014 had its fair share of films that fit all these categories. BollySpice brings you the biggest disappointments of 2014.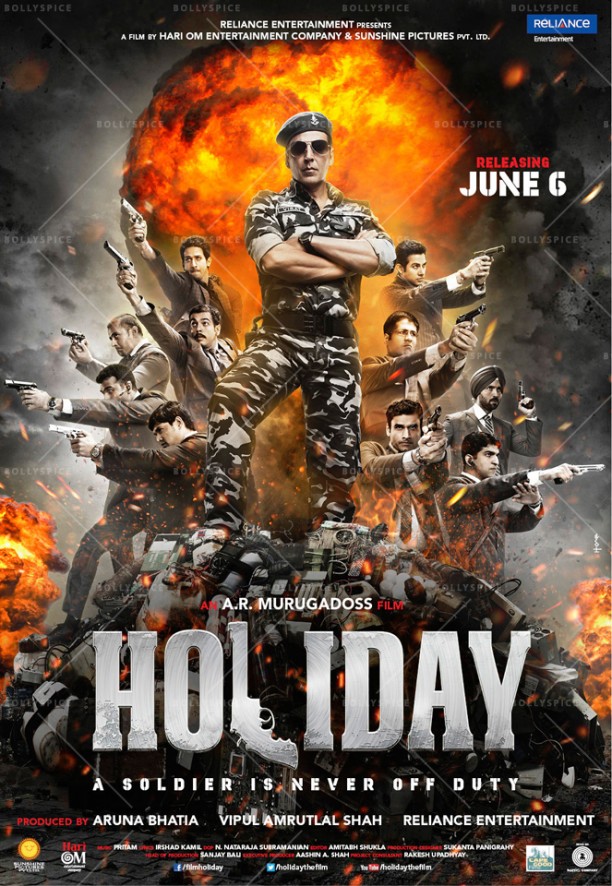 10. Holiday
A.R.Murugadoss blew everyone's mind when he told a tale of an anterograde amnesia patient desperately seeking revenge for the murder of his girlfriend in Ghajini. Yet when it came to a follow up film, one could say Holiday fell short of all the trimmings to recreate the magic. The writer in Murugadoss failed to see the shortcomings of his story, unlike when Ghajini was remade. Nor could he make up his mind on which side he was going to stick to, commercial or realistic. Understandably there have been balanced films before but on a script level the film moves disjointedly from a typical day on a military investigation to masala mayhem. This time the predictability couldn't be covered up by hit lead actors and Pritam, especially with the glaring logic holes in the screenplay.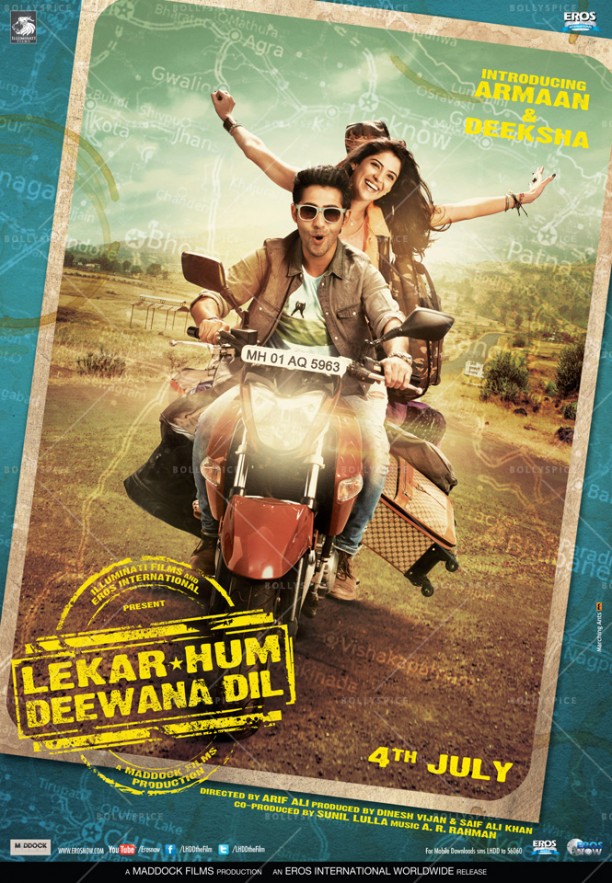 9. Lekar Hum Deewana Dil
Ask any foreigner and they will tell you we, B-towners, are known for our love stories. Arif Ali, brother of Imtiaz Ali, was thought of highly for the debut of Armaan Jain, grandson of Raj Kapoor. Adding to this was the faith of co-producer Saif Ali Khan instilled with previous successes. But when it came down to it, the target audience of urban youth didn't agree with Arif's interpretation of today's love story. The screenplay lacked the connection between each half of the film. While AR Rahman brought on a new vitality in his music, Arif's writing simply didn't match up to the proceedings. The end result? The story went nowhere fast, the scenes became repetitive and the film didn't engage with the audience, leaving newbies Armaan and Deeksha without a paddle. Sadly for Arif, this one was a downer all around.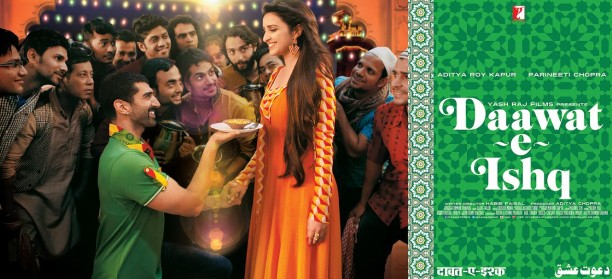 8. Dawaat-E-Ishq
When it comes to Daawat-E-Ishq, the writer in Habib Faisal and Jyoti Kapoor must have been high on jalebis to believe in this screenplay. While as an audience we can accept that a scorned woman will do anything for revenge, how that translates to setting a trap for unknown dowry hungry families is logic beyond understanding. Yes Habib kept the goings on fun, light and slightly realistic, but this is one half baked gulab jamun that even Aditya Roy Kapur, Anupam Kher's superb performance and Parineeti's affinity towards local accents was not going to make up for. Not to mention the simplicity in which everyone believes and is convinced of the ridiculous plotline. Logic anyone?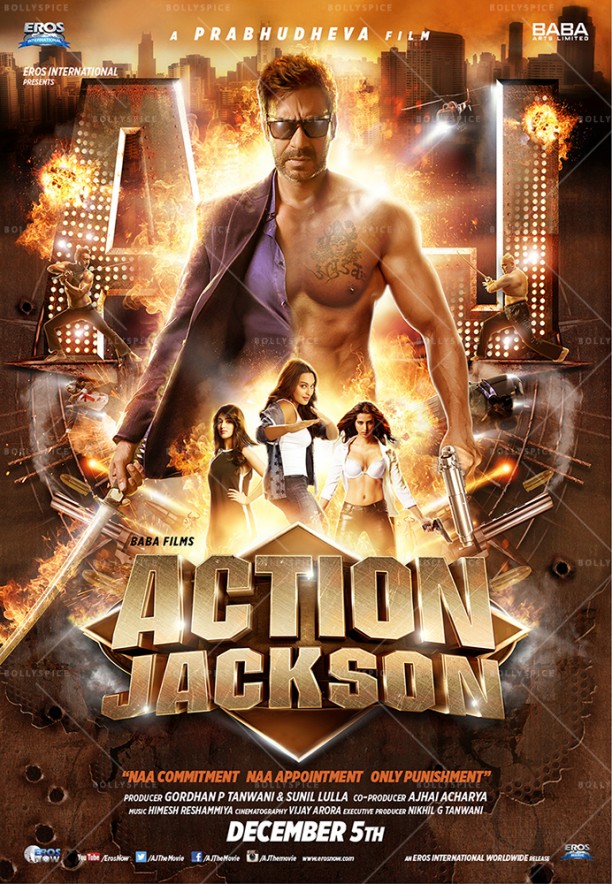 7. Action Jackson
For a Prabhudeva flick, the standard of writing has gone for a toss on this one. Granted the masala genre is a little less focussed and he has had success in the past, but let's just face it, you can't make a film more lacking in logic or magic than Action Jackson. In a combined effort, A.C. Mughil, Prabhudeva and Shiraz Ahmed (for the dialogue) couldn't decide if the main attraction was going to be the action, the semi-nudity or the comedy. Enjoying a well toned physique may be nice but it got to a point where it was pointlessly crass. Sexual innuendos were dripping off the screen and the sheer boredom of sitting through such a long winded screenplay was enough to make non-smokers get up and go for one themselves. The story of a deadly gangstar's sister falling for the one guy who won't fall for her and his doppelganger stepping to help is neither new nor been done in an engaging way. No matter how much the writers try to coax you with mildly humorous screenplay you declared this one as beyond redemption.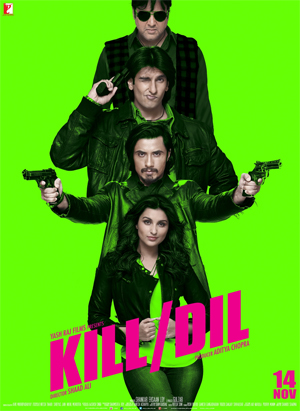 6. Kill/Dil
Where do you begin with Kill/Dil? As intriguing a cast of Govinda, Ranveer Singh, Parineeti Chopra and Ali Zafar as it was, the Shaad Ali film was the victim to the all talk and no sizzle cliché. Take away the cast, and you still have Nitesh Tiwari, Shreyas Jain & Nikhil Malhotra spinning you in a twirl baton screenplay that swung from comical to serious to cute to volatile without enough substance for the characters to engage the audience. You cannot rely on actors to save a poor script. They're good, but not THAT good.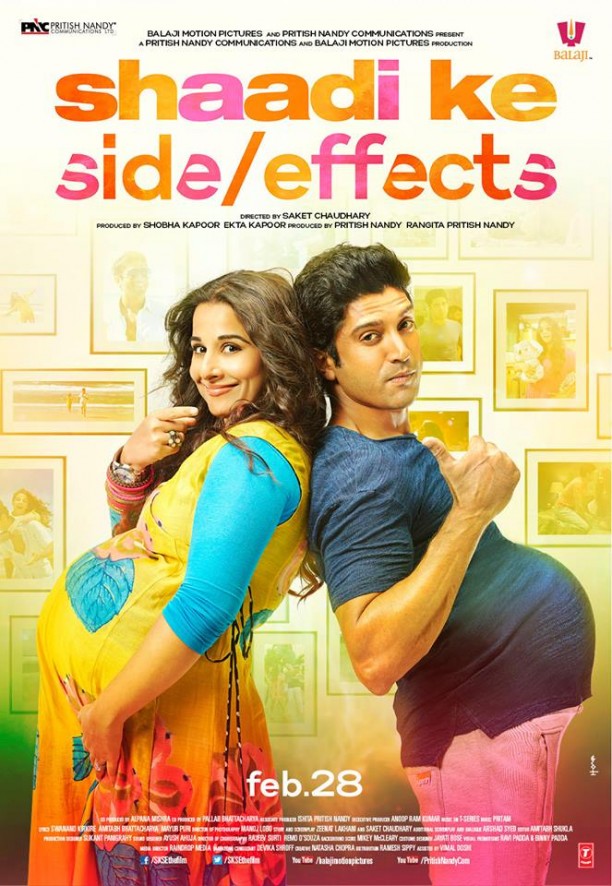 5. Shaadi Ke Side Effects
Sequels can make their own path if they are treated as a unique film. They can also be a a quick buck to cash in for as well. Saket Chaudhary may have thought a sequel would work for his previous Pyaar Ki Side Effects but with a name like Shaadi Ki Side Effects, you get about 3 minutes worth of that shaadi till a baby comes along. From there it's about every other unhappily married man's story from No Entry to the 7 Year Itch. Don't get me wrong, this could have been a hilarious rom-com but along the way Saket Chaudhary, Zeenat Lakhani and Sayed forgot one major thing. The previous film was successful not just for the comedy but also for the real life aspects of BOTH of the characters combined with a decent story and screenplay. Not only is the story one sided, but it doesn't actually have a resolution. "Sorry bolo bus ho gaya". Really guys? Lead actors Farhan Akhtar and Vidya Balan are no newbies to the game and can belt out a performance of epic proportion any day. Unfortunately their talent seems mismatched with a script that definitely did't do it justice.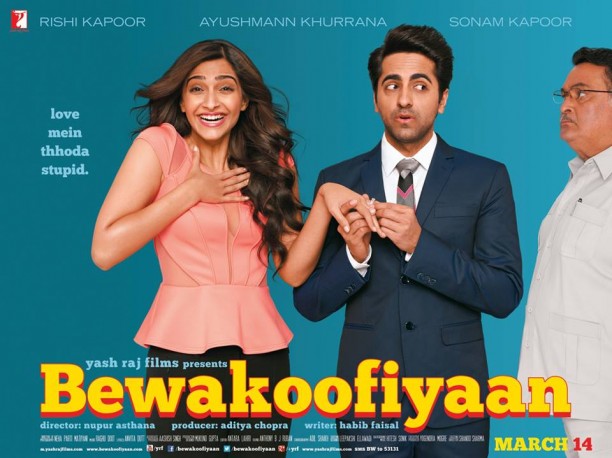 4. Bewakoofiyaan
Habib Faisal is on this list for the second time and it's not the best place to be. Especially since it's up the ladder, not down. Okay first things first, Nupur Asthana didn't do so bad as a director. But come on, how much more ridiculous do you need a lead character to sound before you remember you are supposed to feel for the characters. The connection between Sonam and Ayushmann and Sonam and Rishi Kapoor is non-existent. And sadly the chemistry between Rishi and Ayushman wasn't enough to save the entire film. Even in a rom-com, having some sort of reaction works wonders for the feel good nature at the end of the screening. Yet, what you get is half baked chemistry and a drawn out story with nothing relatable in it.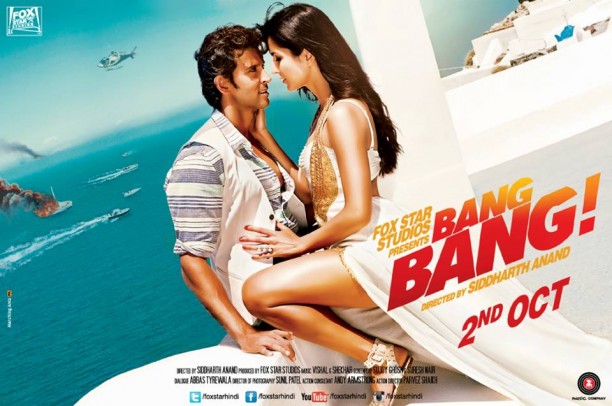 3. Bang Bang
I would really like to know what was the point of this film. The original Knight and Day wasn't exactly the highest-ranking blockbuster or storyline stimulant but as its official remake Sujoy Ghosh (yes the Kahaani Sujoy Ghosh!) and Suresh Nair made up an even bigger dud of a screenplay than ever. No logic, no reason and no laws of gravity. Pinch individual scenes from a bunch of Jackie Chan and Jason Statham films and voila! A wafer lite version of a revenge story with meaningless product placements by the second and dialogues (Abbas Tyrewala) warranting nap time in the theatres. To play dumb for one or two illogical scenes is one thing but to expect the audience to fall for impossibility like MI6 headquarter security breaches to survival of a burning plane tied into a bomb crash is just plain stupid. And the audience isn't stupid.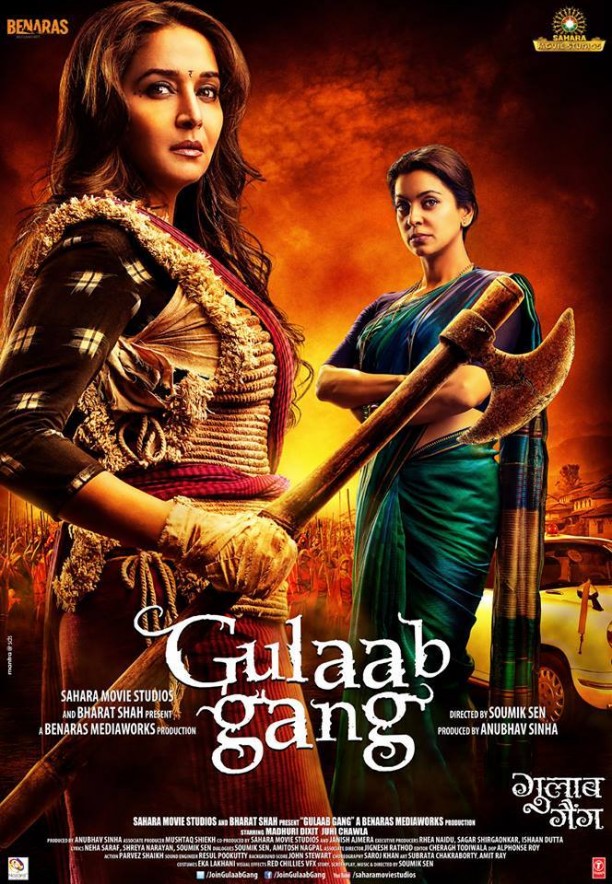 2. Gulaab Gang
The epic amount of expectation that falls on a film like Gulaab Gang, giving the fact that two of the most powerful actresses return to the screen for the first time together in one project, wasn't the only problem faced by Soumik Sen (story & dialogue) and Amitosh Nagpal (dialogue). Star value the size of Madhuri Dixit and Juhi Chawla can be hard to write for on their own but in GG, it's worse because they are on opposite sides as foes in the story. While Soumik Sen may have had an idea of a strong story of a cataclysmic fight between Rajjo and Sumitra Devi for hearts and minds, the delivery was anything but strong. In fact, you could say it proved too much of a challenge for the filmmakers. It relied on shock value and the star power of the leading ladies to compensate for a script that was as weak as they come. The end result went from awe-inspiring to leaving the audiences disappointed and a hole in their pocket.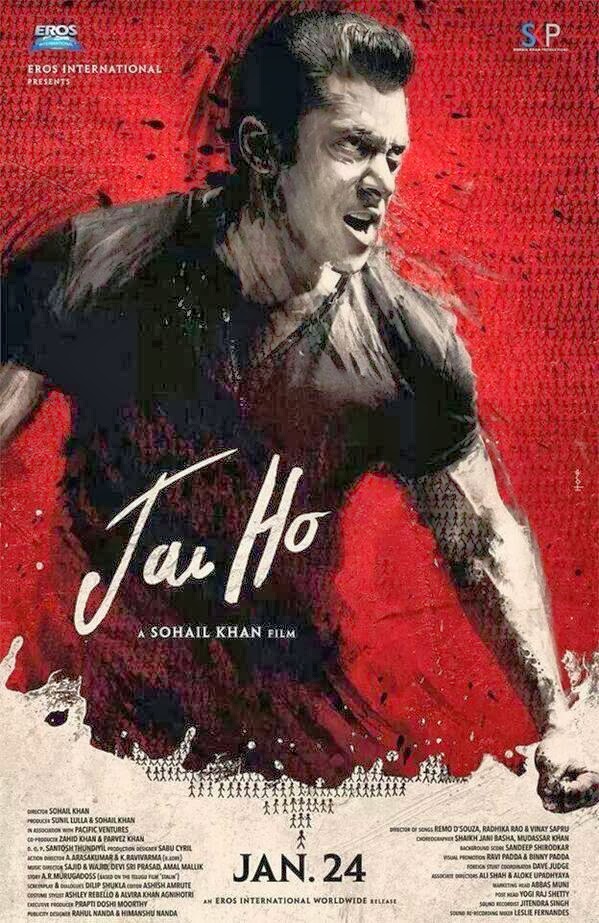 1. Jai Ho
You walk into a Salman Khan film expecting it to be a masala affair. You don't expect it to be pathbreaking arthouse cinema. You know it will be a song and dance affair, it will have out of this world action and some good laughs. What you don't expect is a 3 hour cringe worthy affair that is more preachy than a church sermon. Yes, Salman Khan, we get you are publicized humanitarian and you want that to come across in your films. Yes, you want to influence people to act in the same way but shoving your chosen message down the audience's throat every other scene is not the way to do it. On paper Jai Ho seemed like a good affair with Sohail Khan returning to direction after Pyaar Kiya Toh Darna Kya but sadly the script at hand and the Salman Khan influence, or rather over-influence, took a major toll on the film.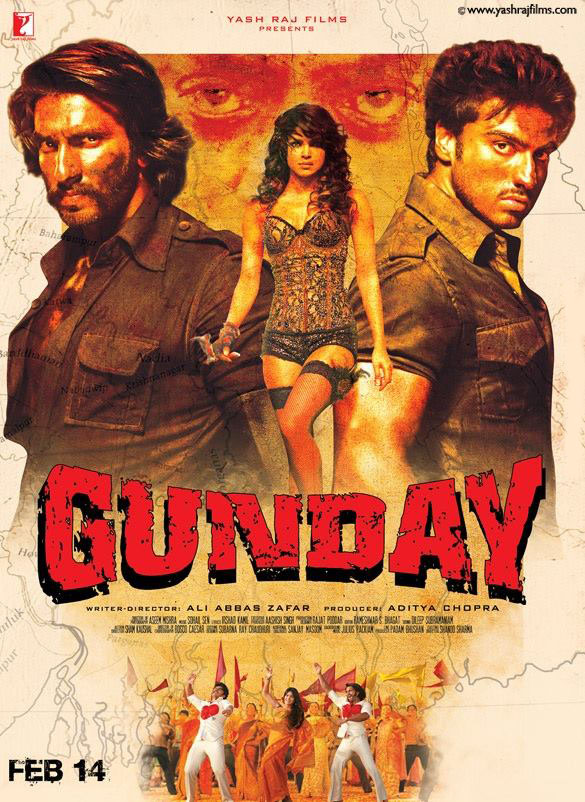 Special Mention – Gunday
Gunday looked like a Bengali party we couldn't wait to join. 70s period drama, dynamic trio of Ranveer, Arjun and Priyanka, brilliant music and old-school 90s feel. We thought we finally got our generation's Sholay but sadly all we got was Western movie-wanna-be that really had us scratching our heads with confusion. This one was one of the lost scripts of 2014.