Every year in the mad world of Bollywood, there are stories about our big stars which get plastered all over the media network. Be it positive or negative, as soon as a story leaks, it gets a first class stamp in front of a media outlet's website, newspaper or magazine. Having reflected on the goings on of 2014, the team at BollySpice present to you the stories which we feel were the biggest and most positive, rather than negative. We hope you agree with our choices!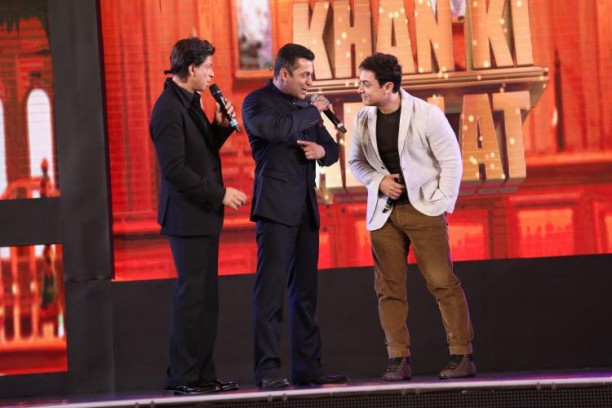 Khan Reunion
It was a big moment for Bollywood and it's fans when people finally saw superstars Shah Rukh Khan, Aamir Khan and Salman Khan coming together in public after a very long time. The three Khans reunited initially during Salman's sister Arpita Khan's wedding. However, the trio came together publicly at a function which celebrated 21 years of the television show Aap Ki Adalat. Prime Minister Narendra Modi was also at the function, yet everyone's eyes were directed towards these three mighty actors who symbolise the brillance of Bollywood.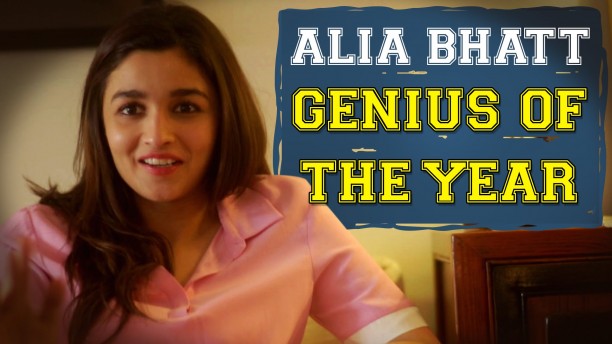 Alia Bhatt and her Genius of the Year Video
Lots of people laughed at Alia Bhatt when she was unable to name the President of India during a fire round on Koffee with Karan. Yet instead of sulking about it, Alia did what few actresses would do and laugh about it with us. Her fun YouTube video in partnership with the All India Bakchod, where she humorously attempts to increase her intelligence, shows how she is able to take on anything in such a sporting manner. Kudos to Alia on this! You can watch the video here if you missed it.
Ranveer Singh endorsing Durex products and promoting other actors' movies
A huge thumbs up goes to Ranveer Singh this year for being courageous enough to promote Durex condoms. Sex is still a taboo subject in India, yet Ranveer chose to break the silence by going all out to promote safe sex. It's an endorsement which very few actors would choose to sign up for, yet Ranveer made the unconventional choice to associate his name with this brand. Ranveer also deserves credit for publicly promoting other actor's movies like Bang Bang and PK. The fact that he chose to speak about films which he does not even star in is a fine example of what camaraderie between actors in Bollywood should be like. Well done Ranveer!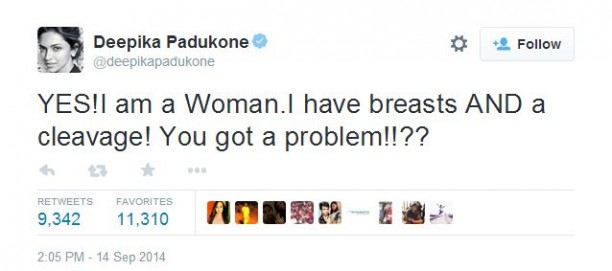 Deepika Padukone speaking up on media harassment of women
She is one of the biggest stars in Bollywood. Yet Deepika Padukone did the unthinkable and chose to speak out against media outlets who publicly offend women. With the issue of female treatment in India still being a raw subject matter, Deepika demonstrated the importance of speaking up on such sensitive issues rather than remaining silent. We hope she continues to do what she's doing and try and bring female empowerment at the centre of India. More power to her!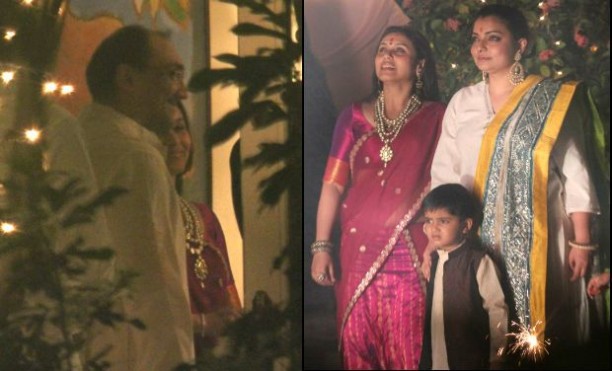 Rani Mukerji getting married discreetly
Any Bollywood actor or actress surely cannot tolerate those who snoop on their personal lives. Rani Mukerji decided that she did not want anyone to know she was getting married to film producer and director Aditya Chopra. The happy couple eloped to Italy for an intimate wedding which was attended only by close family and friends. Many were stunned when the news was announced in a press release, yet Rani and Aditya's decision to get married without any media presence shows that they are not attention seekers. If anything, they are two people who just want to be left alone to love each other. A very bold and praiseworthy move made by Rani and Aditya.