The best situation for a movie buff is not expecting the sweet surprise of a delectable film. Being able to sink their teeth in and enjoy a film that had no major expectation and even maybe a negative viewpoint to begin with. These are the films that silently crept into our hearts and are now there to stay. They're films that we didn't expect to impress us to the extent that they did. BollySpice gives you the Top 5 Surprises of 2014.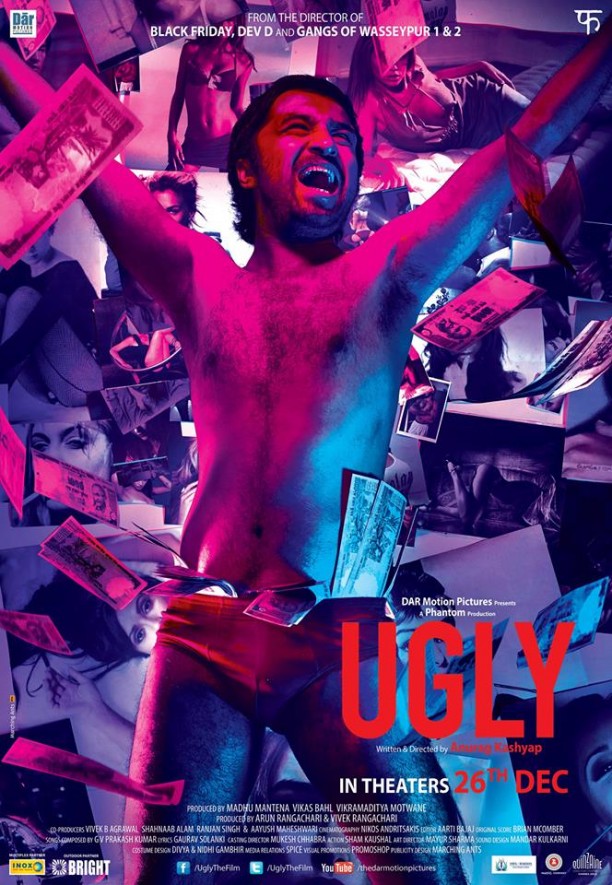 Ugly
Anurag Kashyap's Ugly's Indian release has been long delayed due to reasons which are too long for us to bore you with. While we know Mr. Kashyap is a talented filmmaker, we no longer were perhaps as excited for Ugly having waited for it for too long. However, Ugly stood the test of time. The intense emotional drama dressed in the garb of an edgy crime thriller not only had us at the edge of our seats but also invoked emotions. From the brilliant performances to the outstanding soundtrack, Ugly is no doubt one of the finest films of 2014.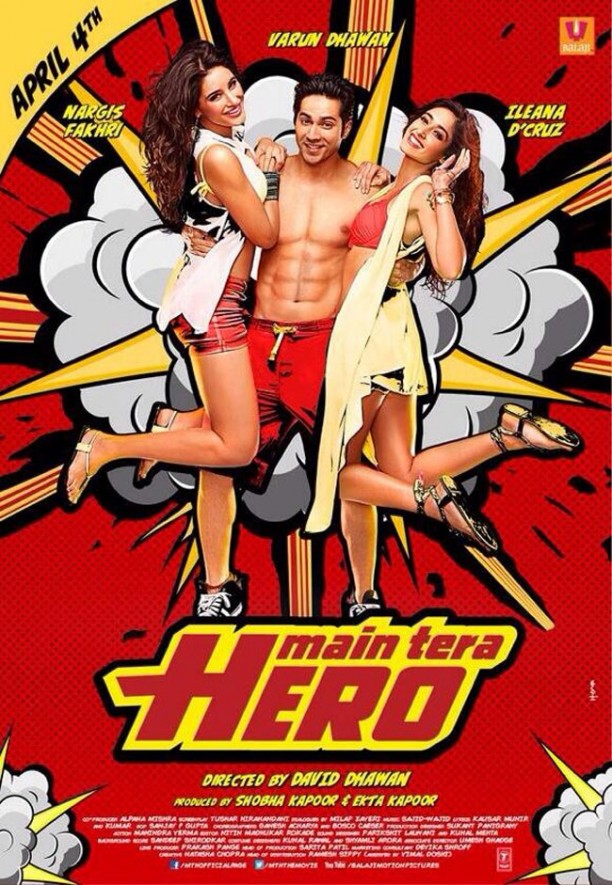 Main Tera Hero
He ruled the roost in the 90s and was the 'it' director you wanted to sign you. But then came a time when audiences question if the maker of the 90s comedy mayhems could change with the times. He may have had a slow start in the millenium, but in 2014 David Dhawan returned with a bang. He remade a Telugu film, which really did not have much potential, but with the unique David Dhawan touch it turned into something else. David Dhawan's whacky magic worked wonders at the box office and also locked in Varun Dhawan for the much needed hit to seal his fate in the industry after Student of the Year.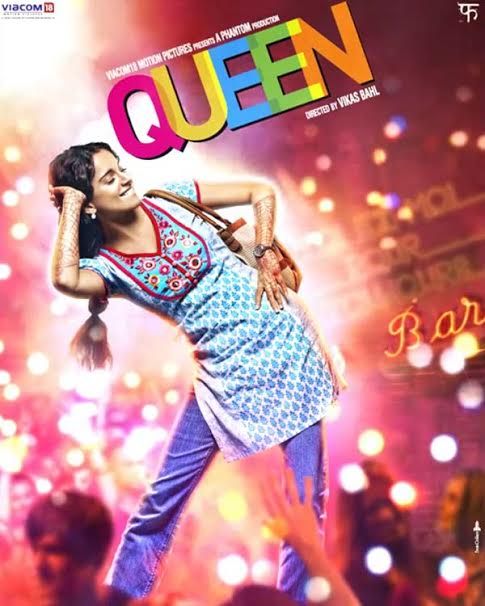 Queen
Whether you like her or not, Kangna Ranaut is a name that commands attention. Director Vikas Bahl took the boldest of steps and wrote a story about a complete underdog. That underdog could have been a boy but he thought what the heck, lets make the lead a girl! Oh and to add to that, let's not give the audiences a male lead to root for AT ALL! And you know what, hell hasn't frozen over yet! We took notice of Queen from its very first promo; however, it wasn't until the film released and the word of mouth spread like fire that everyone got up and took note of the fact that we have a pathbreaking piece of cinema at hand. We laughed, danced, cried and jumped with joy with Rani. A small film with a big heart and now, an even bigger part of Indian cinema history.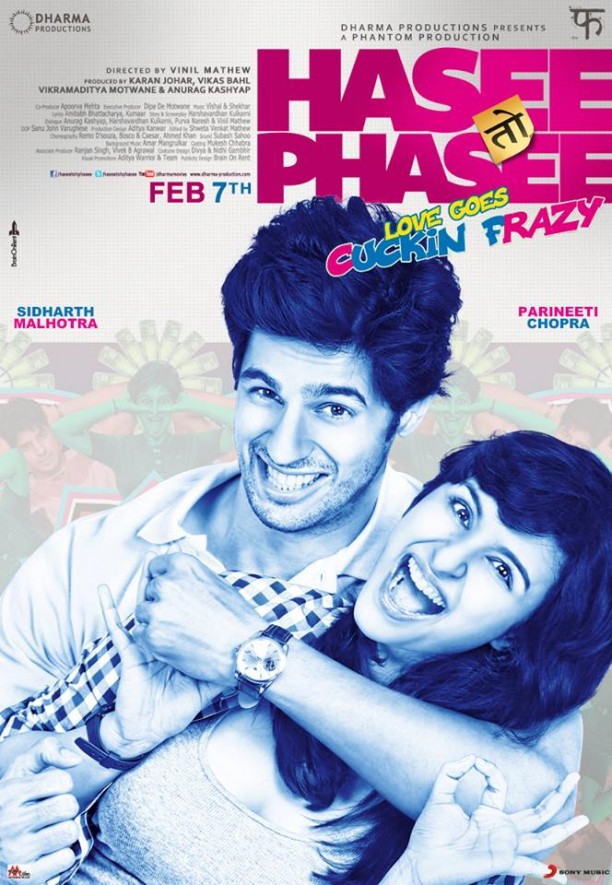 Hasee Toh Phasee
Sometimes the trailer isn't enough to give a film a second look. In the case of Hasee Toh Phasee, it was great to see Siddharth Malhotra and Parineeti Chopra on screen together, but the very poorly cut theatrical trailer made us think thrice about the film. But as 'Cucking Frazy' as the trailer was, we were pleasantly surprised at one of the most enjoyable films of the year. The performance, the music, the characters and the script all rolled into a ball of cooky awesomeness. Take a bow Vineeth Matthews and the impressive ensemble of producers that backed up such a unique film.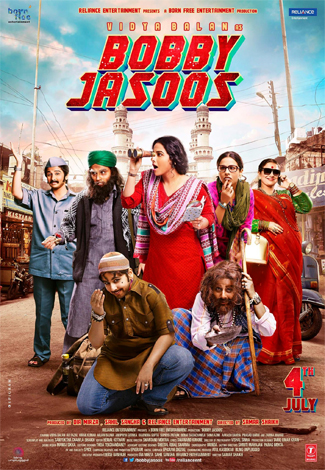 Bobby Jasoos
We have another small film with a big heart making this list. There are very few that don't see these simple hurdles like in this film before success in life. Samar Sheikh's Bobby Jasoos was light, funny and just very unique but still did all the things expected of a detective mystery without the CSI/Jerry Bruckheimer style, over the top footage. But the cherry on the top has to be Vidya Balan stepping into the Angela Lansbury's "Murder She Wrote" in urban India kinda world. Ali Fazal took a gamble with a female orientated film but it paid off since we walked out of the cinema hall having noticed him after all. From the music, to the Hyderabadi nuances, the world of Bobby's was a refreshing change from everything else we're accustomed to onscreen and a welcome change at that.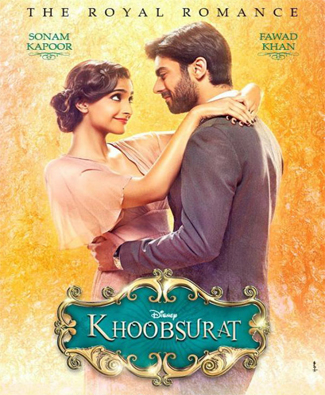 Khoobsurat
Deny it all you want but sometimes it seems there are more adversaries than advocates when it comes to Sonam Kapoor and her films. The Kapoor sisters silently go about their film making with everyone around them not really expecting pathbreaking content. Then there's the fact Khoobsurat is a remake of Hrishida's epic film which was another stab in the trust heart. But once again, as the title states, the biggest surprises are never expected. It was a Disney film through and through and it delivered the perfect feel good atmosphere for audiences of all ages. A sure hit given the budget it was made in and great run at the box office to boot. Writer Shashanka Ghosh's debut directorial was the biggest surprise package of 2014.