It's always a pleasure to interview a range of figures from B-Town. Bet it actors, actresses, directors, as well as musicians; it's a nice feeling to be able to get a few minutes to interact with them about their latest ventures. However, for the team at BollySpice, there were a few which really stood out for us this year and we feel that they deserve to be acknowledged and shared once again with all our readers. Here is what we feel were amazing conversations that had a long-lasting effect on us.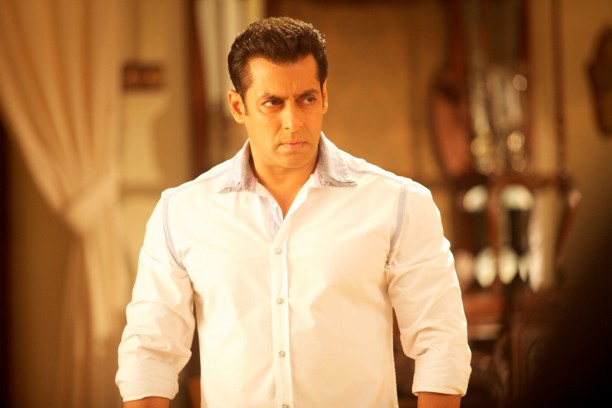 Salman Khan – Interview on Jai Ho (First published on 23 Janurary 2014) – Bollywood heartthrob Salman Khan is undoubtedly one of the biggest stars in the industry and his latest outings manage to surprisingly draw the masses in to the theatres. BollySpice had the rare pleasure to interview Salman whilst he was promoting the hit action/drama Jai Ho. Considering that Salman rarely agrees to do one-to-one interviews, it was an honour for BollySpice to speak to him about Jai Ho, his charity work, as well as about life within the mad world of Bollywood. Have a read of some of the amazing things which Mr Khan had to say. (Click here to read…)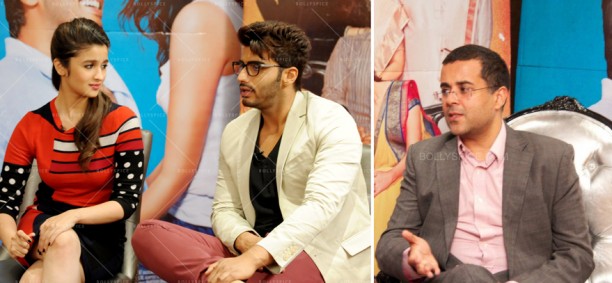 Arjun Kapoor, Alia Bhatt and Chetan Bhagat on 2 States (First published on 12 & 14 April 2014) – 2 States was one of this year's biggest hits, both critically and commercially. Prior to the film's release, we managed to get an amazing opportunity to have a tete-a-tete with the leading actors Arjun Kapoor and Alia Bhatt, who both spoke about their experiences of working in this film. We also managed to secure an interview with the India's top author Chetan Bhagat, who spoke about the story and how it feels to have his novel transformed onto celluloid. What was special about Chetan's interview was that it was somewhat personal for him. After all, the book is based on his real life experience with love and the familial challenges faced by himself and his wife. (Click here to read – Alia and Arjun, Chetan Bhagat)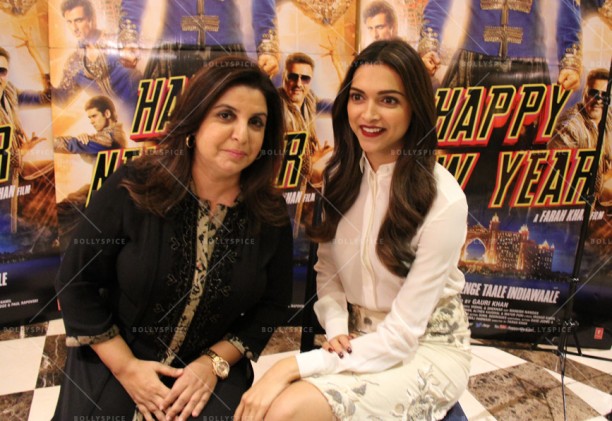 Farah Khan and Deepika Padukone on Happy New Year (First published on 6 October 2014) – Happy New Year may not have won everyone's hearts, yet it can be said with confidence that this was indeed one of the most heavily promoted films of 2014. That said, we had that amazing opportunity to speak to the beautiful Deepika Padukone and Farah Khan about the film and more. In addition, it was an honour for us that we were thanked by Farah herself for asking non-routine questions which helped give this interview some zest. (Click here to read…)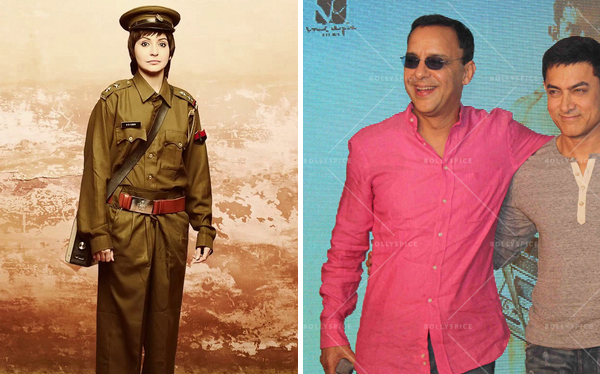 Anushka Sharman and Vidhu Vinod Chopra on PK (First published on 15 & 17 December 2014) – Rajkumar Hirani's comedy/drama PK brought 2014 to a wonderful end and has managed to score big; both with the critics and at the box office. Yet many don't know that for the journalists, this was one of the toughest films to talk about with the stars as they were tight lipped about the plot and did not wish to disclose anything until the film's release. Nevertheless, we still very much enjoyed our conversations with leading lady Anushka Sharma and producer Vidhu Vinod Chopra, who both had some interesting and fun things to say about the film. (Click here to read – Anushka Sharma, Vidhu Vinod Chopra)
Farhan Akhtar at the London Indian Film Festival (First published on 17 July 2014) – Bollywood actor and filmmaker Farhan Akhtar was the guest of honour at the 2014 London Indian Film Festival. Farhan spoke to us in an exclusive one on one about LIFF and his thoughts about the entertainment industry today. (Click here to read…)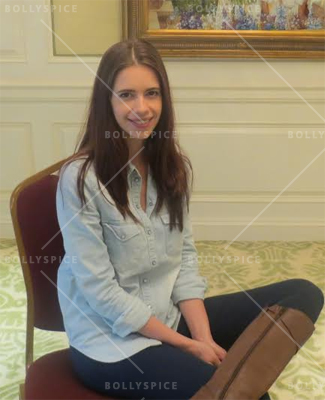 Kalki Kochelin on Margarita with a Straw (First published on 18 October 2014) – Interviewing acclaimed actress Kalki Kochelin was a very special moment for our writer Aashi Gahlot. It allowed her to ask questions about LGBT issues, which was the subject matter of Kalki's film Margarita with a Straw."Meeting Kalki and speaking on LGBTQ matters is a personal highlight for me," says Aashi. I believe that love is love. I also believe that people should be accepted completely for whom they are and encouraged to explore their feelings without judgement." (Click here to read…)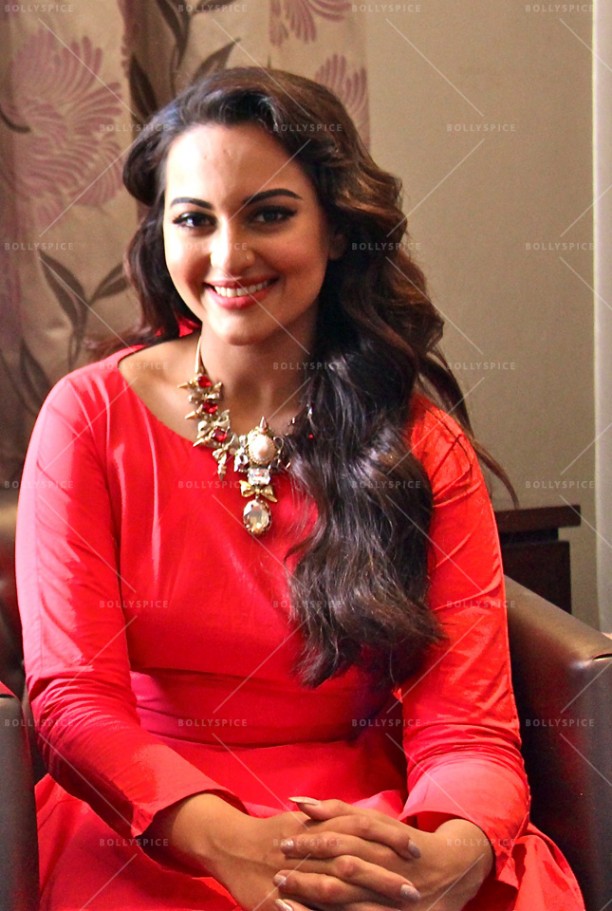 Sonakshi Sinha on the World Kabbadi League in London (First published on 7 August 2014) – The word 'amazing' is not enough to describe the experience of interviewing Bollywood's leading lady Sonakshi Sinha. The actress took time off from her busy schedule to speak to us in an exclusive one-on-one in London about the World Kabaddi League and her decision to buy the United Singhs team. Sonakshi was lively and friendly throughout the interview and showed a positive side to her which I have rarely seen amongst members of the Bollywood fraternity. It was a pleasure for me and Anjum to speak to her and she had some great things to say during our conversation. (Click here to read…)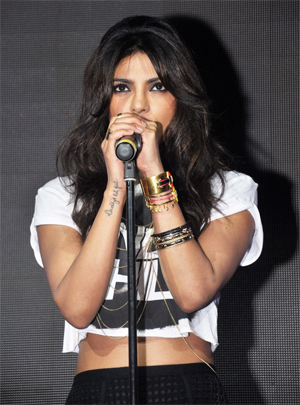 Priyanka Chopra on Music and Bollywood (First published on 11 May 2014) – Bollywood beauty Priyanka Chopra has been a busy girl this year. Yet she took time out to speak to BollySpice in an exclusive in-depth interview about her singing career, as well as about her latest work in Bollywood. Check out the cool things which she had to say to us! (Click here to read…)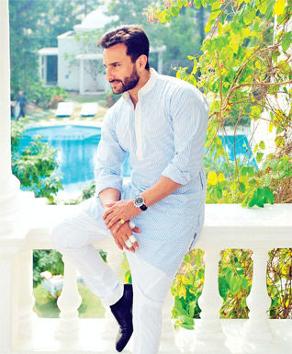 Saif Ali Khan on Happy Ending (First published on 18 November 2014) – It was a true compliment when Saif Ali Khan personally praised BollySpice and how much he loves reading our work during our interview with him. Here the actor spoke about his latest film Happy Ending, his thoughts on Bollywood today, as well as about his forthcoming work. (Click here to read…)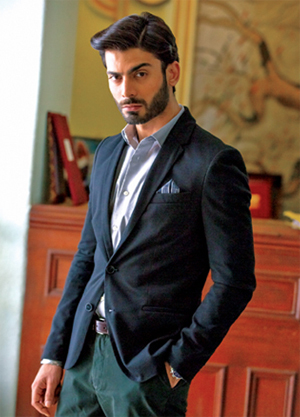 Fawad Khan on Khoobsurat (First published on 17 September 2014) – He is definitely the new heartthrob of Bollywood and lots of women have been saying nothing but nice things about him. Pakistani actor Fawad Khan made his Hindi film debut this year in Disney's Khoobsurat opposite fashionista Sonam Kapoor. In a brief 5 minute interview, Fawad had some truly great things to say about his experiences of working in the film and about his transition in to Bollywood. (Click here to read…)
On a final note, BollySpice would like to thank everyone within the industry who have agreed to speak to us! Here's to more great interviews in the new year!