2014 gave many gems to adore like Queen, Finding Fanny and Haider, but for every good film there's a Humshakals, It's Entertainment and Action Jackson. With every editorial on the new changes in Bollywood, there's the inexplicable popularity of duds that have Ajay Devgn loudly zipping up his trousers or Saif running around London like a dog. It's baffling that films like Bang Bang or Kick work, but the modest failure of Humshakals had us filled with glee, maybe next year the audiences will finally give up on Sajid Khan. This year's Razzies features some repeat offenders (looking at you Jackky!) and some newbies who should know better.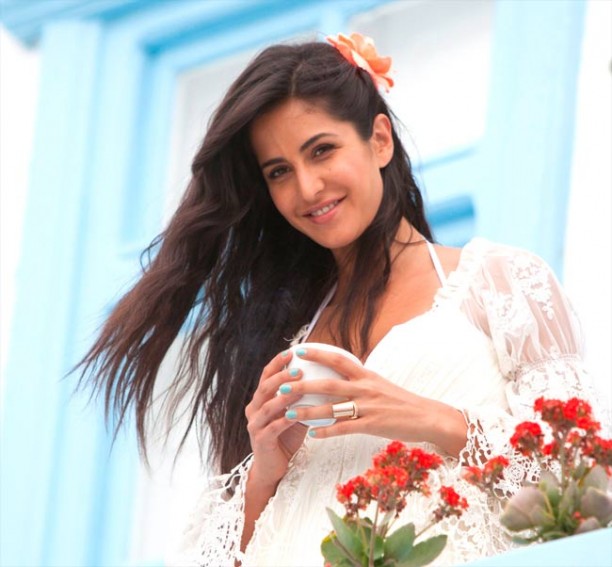 Awful Actress – Katrina Kaif in Bang Bang
Every time, we want to forgive Katrina Kaif for her blandness and poker face, she gives us another lacklustre performance to trash. It's a bit too easy here in Bang Bang, where Kaif recreates Cameron Diaz's character from Knight and Day, but with none of the pizazz or energy. By energy, we don't mean screaming out lines or letting that mid-American twang pop out in the middle of an important monologue. While, Kaif proves that she's partly mastered her Hindi diction and in her stock of 5 facial expressions, she was simply blown off screen whenever Hrithik Roshan came by to flash his abs and distract us with his many renditions of the title in key scenes. Bang Bang to Kaif's career.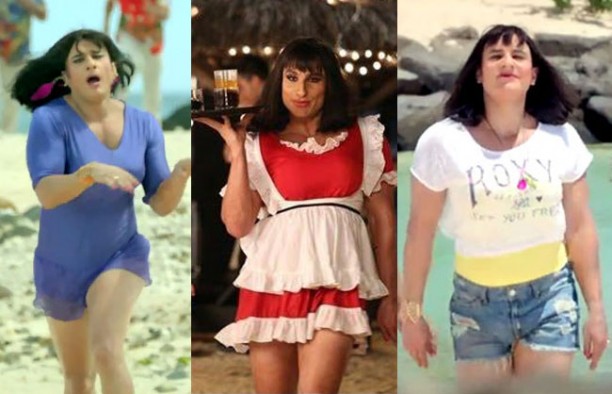 Atrocious Actor – Saif Ali Khan in Humshakals
A career slump has never looked so awkward to witness, as whatever Saif Ali Khan was attempting in his triply tortuous role in Humshakals. We'll preface our disdain, with acknowledging Khan's subsequent apology tour after the film was released. But what on earth possessed him to willingly sign up for this dreck? From channelling his inner drag queen, to biting and woofing in London, Khan truly needs to rethink his career path if he wants audiences to show up for his next romcom. We imagine the narration went something like this:
Sajid: So…I'm thinking of doing a grand Ham Scene style film.
Saif: Something so good it's bad and beloved later on?
Sajid: No! Something altogether different like triple roles, dogs, drag queen style cross-dressing, and like lots of slaps. I predict it'll start a 300 crore club!
Saif: Sign me up!
Sajid: I'll throw in some hair-plugs and blinding bronzer too!
Dreadful Debut – Armaan Jain for Lekar Hum Deewana Dil
As proof that acting doesn't run in your genetic history, the audience hearby files a restraining order against Armaan Jain from our cinema screens. Even if your cousins are Ranbir and Kareena Kapoor, if you can't conjure up a similar spark of goofiness or spontaneity then just step aside. Where Deeksha Seth delivered in the stinkeye and grimace department, Jain relied on his manicured eyebrows and blank stares to get the job done. Perhaps it's just me, but Jain seems to be a dead ringer Sanjay Kapoor, bad dancing and creepy stares included. Let us hope this kid finds his calling elsewhere, maybe in.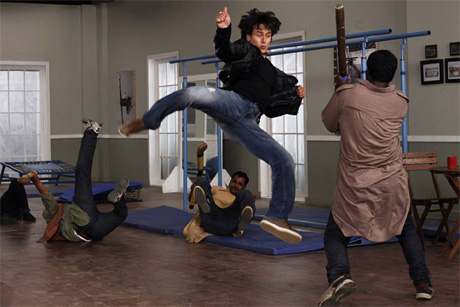 Keeping Kicking, Don't Speak – Tiger Shroff in Heropanti
I'll readily admit my unabashed crush on Tiger Shroff, who unleashed all his athletic dishoom and dancing skills in the Heropanti trailers. I wasn't prepared to admit this too loudly, especially when the lad started speaking with that voice. It's not excruciating, but Shroff over-enunciated his dialogues and added a very Walken-esque tremor throughout the film, which made you wonder whether he was a 13-year-old breaking into his voice. It wouldn't hurt to take lessons from the pop in this area, otherwise we're all on the Tiger Shroff bandwagon.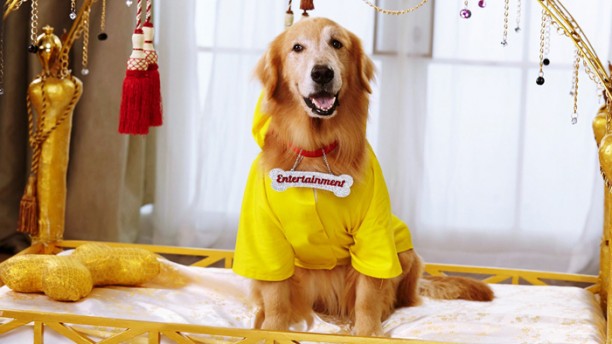 Charismatic Canine – Entertainment the Golden Retriever
Not since Brownie Moti in Teri Meherbaniyaan (1985) has a canine thespian completely stolen the whole film from his co-actors. Yet, Entertainment the golden retriever had a tougher role as the chief villain, but also the only actor who was able to get you through Sajid & Farhad's atrocious debut. Entertainment romanced Tamannaah Bhatia with a snazzy pair of sunglasses, did stunts with Sonu Sood, and made life hell for Akshay Kumar. PS: Entertainment was able to acquit himself gracefully from the film unlike his co-stars and retire to the Showbiz Pet Museum alongside Sheroo the Wonder Bird, Baadal the Horse, and many more ani-pals.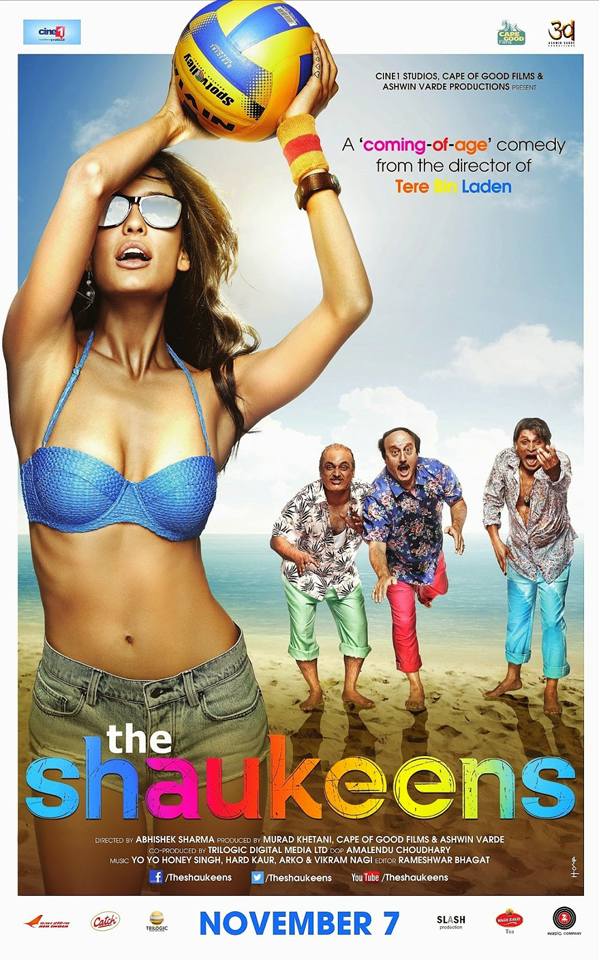 Faltu Casting – Annu Kapoor, Piyush Mishra, Anupam Kher & Lisa Haydon
Remaking a Basu Chatterjee classic is already a travesty, but Akshay Kumar & Co upped the skeezy factor with Mishra, Kher, and Kapoor as three really creepy and dirty old men chasing after Lisa Haydon in The Shaukeens. The film was an uncomfortable watch as the three trade sleazy pickup lines, harass women, or try it on with a passed out Haydon. Where the original trio were harmless oldies, the contemporary trio are just desperate and creepy, which is why we were glad Haydon chased after a 'meta' alcoholic Akshay Kumar.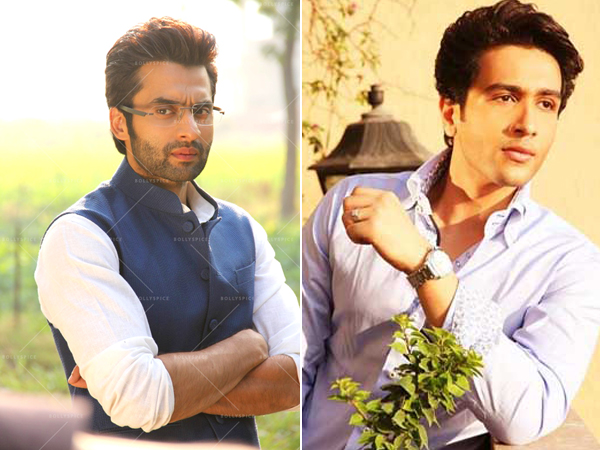 Banned from Bollywood – Adhyayan Suman in Heartless; Jackky Bhagnani in Youngistaan
Once again, we've got the return of Jackky Bhagnani who just refuses to quit the game and this time there's no Gangnam Style video to salvage Youngistaan. Bhagnani flounders as a Rahul Gandhi type politician on a mission to improve the nation and his party…but let's be serious this is Bhagnani. He maintains that monotone through all his 'impassioned' speeches, and has an even worse cry-face than Dawson, the film becomes a showreel of Bhagnani stock 3 emotions: cry-face, stern glare, and Uday face. Equally, Adhyayan Suman made a comeback in his father's directorial debut Heartless, as a patient who's awake during a heart transplant, a plot which, by the way, is a copy of the Hollywood movie Awake. Like Bhagnani, Suman mistakes serious-face for a stern grimace and monotone line readings. When he does jolt into action, it's to hilariously screech "MAIN BEHOSH NAHI HOON!" several times during his voiceover. As the audience, we put an embargo on Bhagnani and Suman and their fathers from continuing to inflict their terrible acting on us year after year.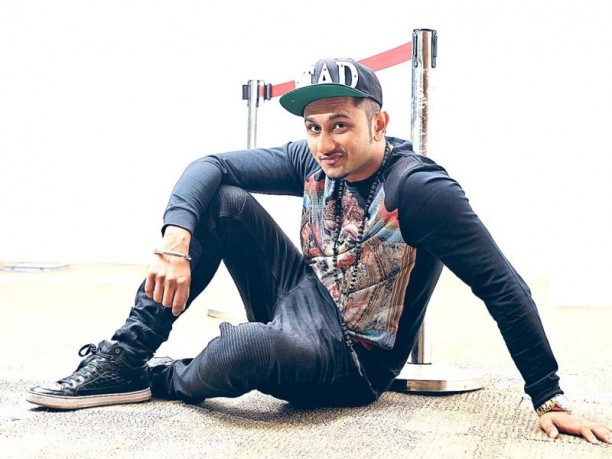 Arre Bas Karo Song – 'Alcoholic' by Yo Yo Honey Singh
It was a stellar year to be a lyricist in Bollywood, just pick up the nearest Bacardi and wax lyrical like our patron saint of swag, Honey Singh; or mine material out of the headaches and nausea of a "Hangover" like Kumaar. 'Main Alcoholic Hoon'; became the ear worm of the year, especially its insanely catchy hook and ridiculous lyrics that are imminently quotable for regular conversation. Instead of saying, "Hello, I'm an English major," swap in, "I'm A PARTY FREAKING CRAZY."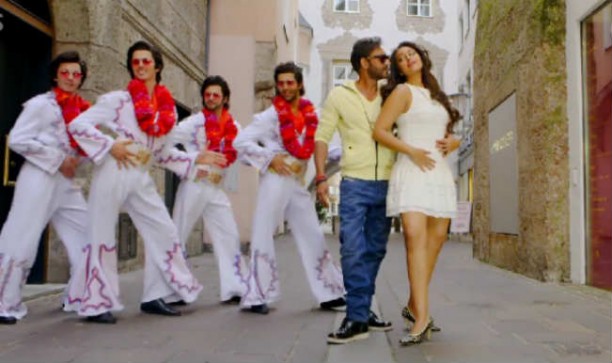 Crazy Choreography – 'Keeda' in Action Jackson
Perhaps choreographers finally realize that there's no use in teaching left-footed leading men like Salman Khan or Ajay Devgn to keep in tune, so they incorporate daily actions into their songs. 'Keeda' is no different, as Devgn trots out the "shit-under-my-shoe" move whereby he wipes his foot in slow-motion by dragging it across an Austrian pavement. We're awaiting the next Prabhu Deva-Ajay Devgn move, perhaps it'll be the "move-the-arthritic-hip" or "the simple-funky-foot-tap."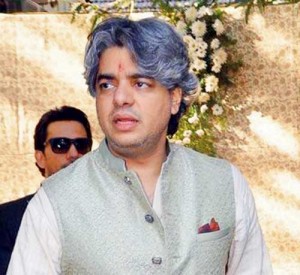 Cursed Creator – Shaad Ali for Kill/Dil
We wonder every time Shaad Ali comes out with a film, whether it's an "ahead of its time" masterpiece or a misguided attempt. Kill/Dil is a bit of both; a witty homage to pulpy westerns and a contemporary romcom with gun-play, but it amounts to a damp squib. Ranveer Singh, Ali Zafar, Parineeti Chopra, and Govinda make do with the patchy script, but they could only do so much. We think it might be best if Ali goes a bit of a break till he recovers the soul of that spoofy and anarchic spirit we loved in Bunty aur Bubli and Saathiya.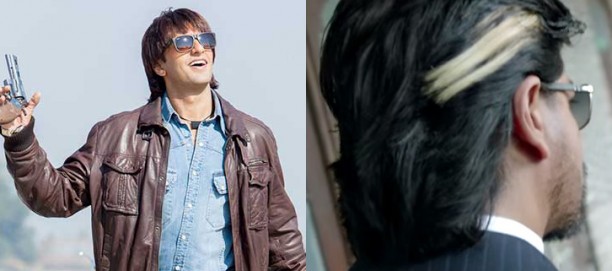 Cut your Hair – Ranveer Singh in Kill/Dil; SRK in Happy New Year
2014 was the year that popularized the man-bun in all its forms on Hrithik Roshan to Jared Leto, but we draw the line at mullets and baby ponytails. Singh is one of the most attractive actors we have, but somehow Shaad Ali had the idea that the retro tone of his film applied to Singh's awful mullet and pie-fringe. This was the one time all the ladies were waiting for 'Sajde' to return us a stubbly and slick-haired Singh. Equally, SRK's sole blonde streak in HNY just bugged us. Was that supposed to show us a sign of Charlie's badassery? Pairing that streak with an intermittent mini-ponytail in some scenes was egregious. Let his medium-length tresses flow.
Bakwaas Film of the Year – Humshakals
You know a movie is dead in the water, when the actors involved conveniently hide indoors to skip promotions ala Bipasha, warn family members not to watch it ala Eesha Gupta, or figure out their folly, months too late like Saif Ali Khan. In the back of your mind, we can all admit that as much as you hated Action Jackson or cringed through It's Entertainment, none were quite as painful and excruciating as Humshakals. Sajid Khan has successfully become the type of director he would parody and snarkily laugh at in his Ham Scenes segment, which is actually a huge loss considering his sharp wit back then. Or perhaps Humshakals is a meta attempt of Khan to reach the status of his favourite target, Manoj Kumar's shambolic Clerk. We hope that an unofficial embargo has been passed in the upper echelons of Bollywood to freeze Khan out for a long while.