It was a year of the directors, producers and film companies teasing us and intriguing us with the First looks of their movies. Be it a still, poster or the new trend a motion poster, intriguing marketing was taken up a notch to get fans excited to see their films. We thought we would shine the light on some of the films first looks that got our attention and made us say we can't wait to see what's next and even more… We can't wait to see this movie!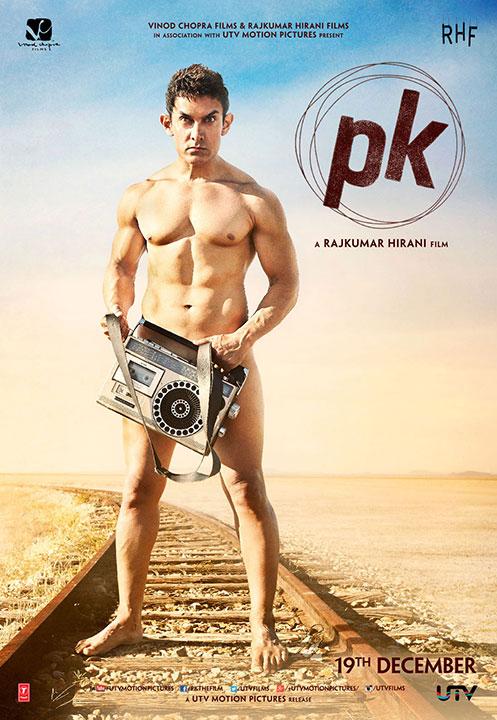 PK
The poster that was heard around the world! Aamir and his radio and only his radio! It certainly had tongues a wagging and made everyone wonder what will this film be all about. And it did not stop there because with each new poster reveal we wondered what could the tale of PK be? But we were not to find out until the movie released because everything was kept under wraps so not to spoil the movie watching experience.
So did it live up to its promise? Yes! Though the first look, the posters and videos to follow as intriguing as they were, do not give the full breath and heart of the movie. Critics and fans are praising the story and the social message PK has to give.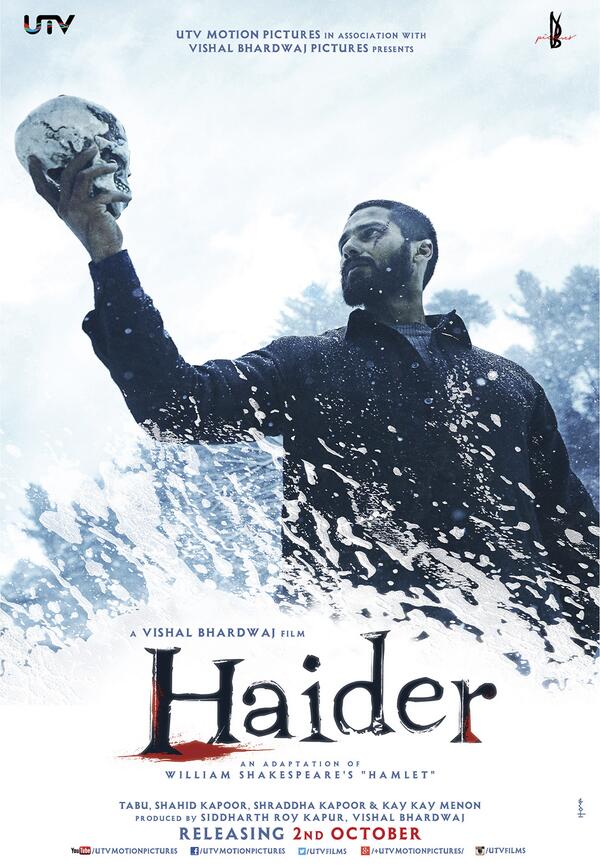 Haider
From the first announcement that Vishal Bhardwaj was adapting Shakespeare's tragedy Hamlet and that Shahid Kapoor would star in the title role, we were intrigued. Our first glimpse of Haider was a still of an almost bald Shahid and the excitement increased. It had been a while since we saw Shahid in 'this' space. In fact the last time he was here was perhaps with Vishal Bhardwaj with Kaminey. Then the posters came out and we knew we were in for something special at the movies! One of the best first posters was a poetic nod to the classic Hamlet pose. Excitement continued to grow exponentially with every trailer and every song promo. Audiences simply couldn't wait to witness Bhardwaj's Haider.
So did those first looks live up to classic we thought it would be? An emphatic and resounding yes! Calling it a cinematic triumph our review said, "Haider is an experience which needs to be watched by audiences all over for its cinematography, directing, performances and as an accomplished adaptation of a literary classic. Encore team and cast of Haider, Encore!"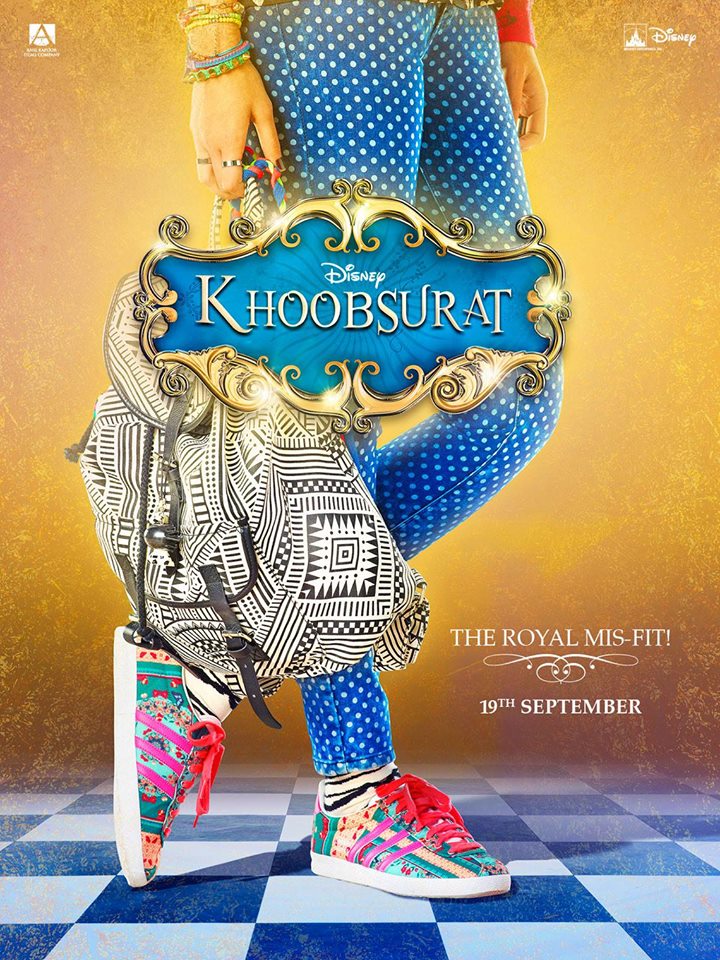 Khoobsurat
As intriguing and exciting first posters go this one had to make the list, because with that simple shot fans went crazy to see more and find out what this version of Khoobsurat was all about. And what's so amazing is that we don't even see Sonam Kapoor's face! We also hear that many a girl purchased a pair of polka dot jeans and those pair of Adidas limited additions sneakers sold out within days!! That is a way to make an opening statement for a film!
So did the poster live up to the movie? We again have to say Yes! Sonam's performance as the misfit Milli and the introduction of the new Disney prince Fawad Khan garnered great reviews for the fun and the chemistry. Fans loved it and it was a surprising hit at the box office.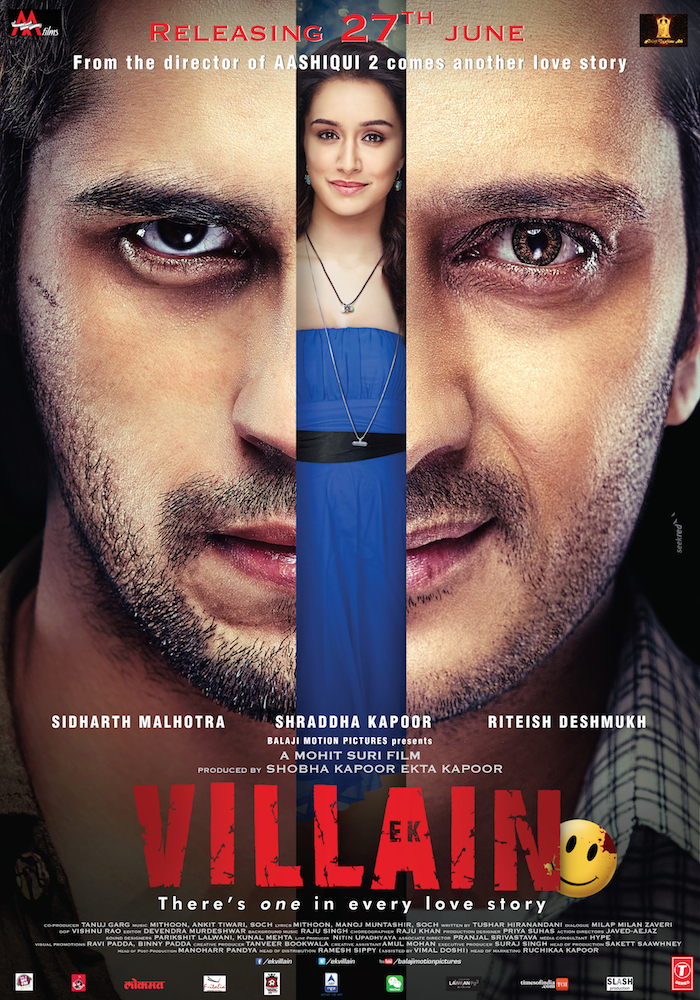 Ek Villain
With this poster showing only the leading characters played by Riteish Deshmukh, Sidharth Malhotra and Shraddha Kapoor, they certainly conveyed the mystery, the tension, the drama, the questions and more. That is a lot to do in one poster but they managed it brilliantly. Who is the hero, who is the villain and how does Shraddha's character play in the story are the questions that were raised and we had not even seen the trailer yet.
How did it turn out? The drama was played out with pitch perfect suspense with fabulous performance especially by Riteish! A super-hit!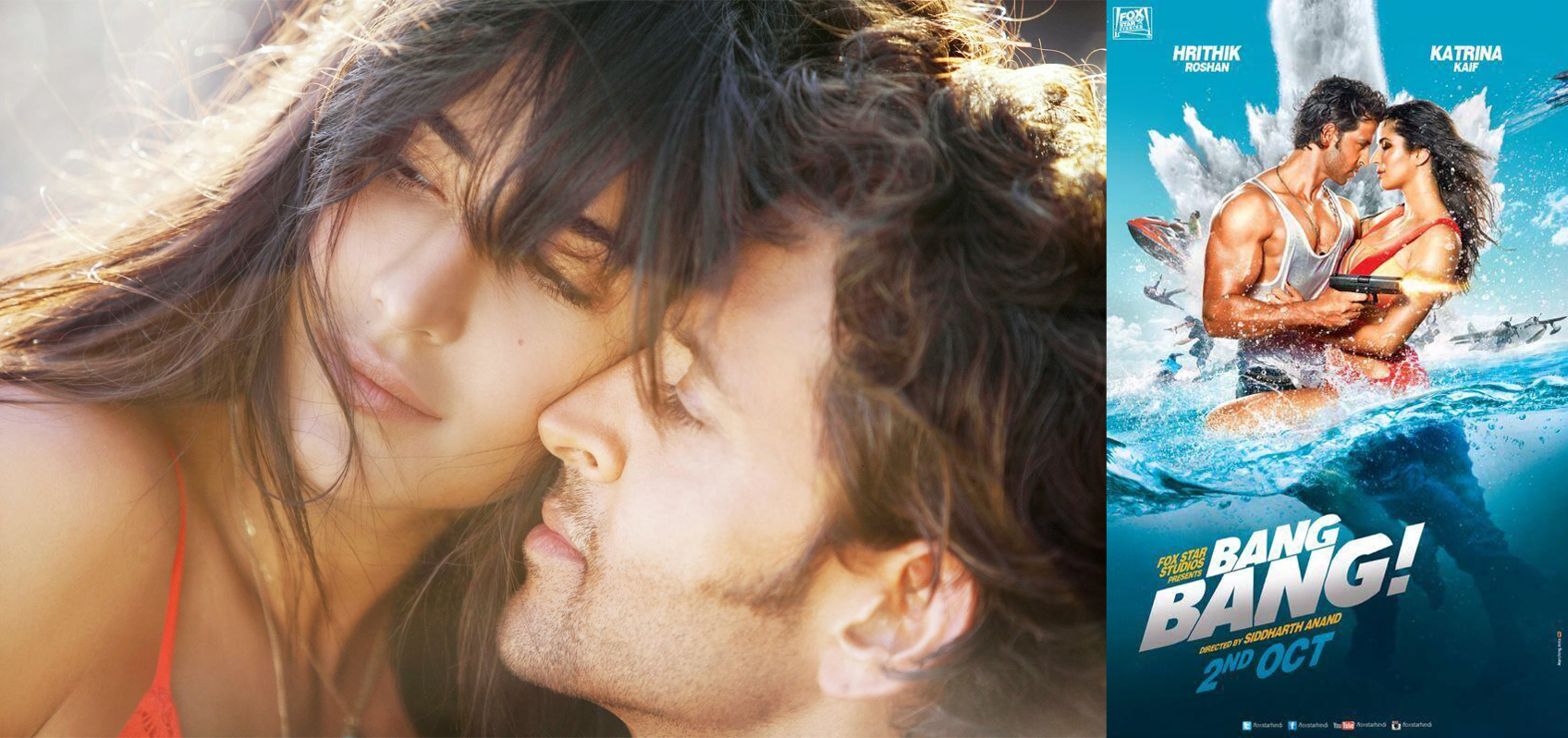 Bang Bang
Ever since Zindagi Na Milegi Dobara fans were clamoring for a movie with Katrina Kaif and Hrithik Roshan! With the first still of Bang Bang fans knew they were going to get what they had been waiting for a jodi that was sizzling as ever! An Indian remake of Knight and Day fans could not wait to see this movie and the action packed hot posters amped up the excitement.
So did the sizzle continue onscreen? Though it did really well at the box office that would be a no! The movie did not live up to the promise and many fans were left disappointed.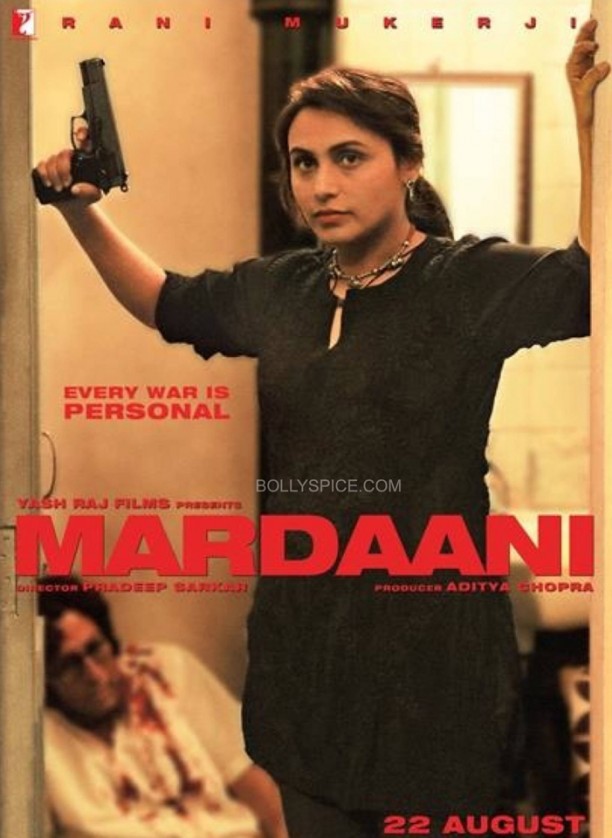 Mardaani
A new Rani Mukerji movie goes on the floor and fans are already eagerly awaiting what the actress will bring to the silver screen. What we found in that first poster was that this was not the Rani we expected! She went deep into character to play the cop in Mardaani and that was showcased in the shot on the poster! We could not wait to see this story unfold.
So did it work? Yes! The poster gave us drama and the film and the story it told and most especially Rani's performance followed it up brilliantly!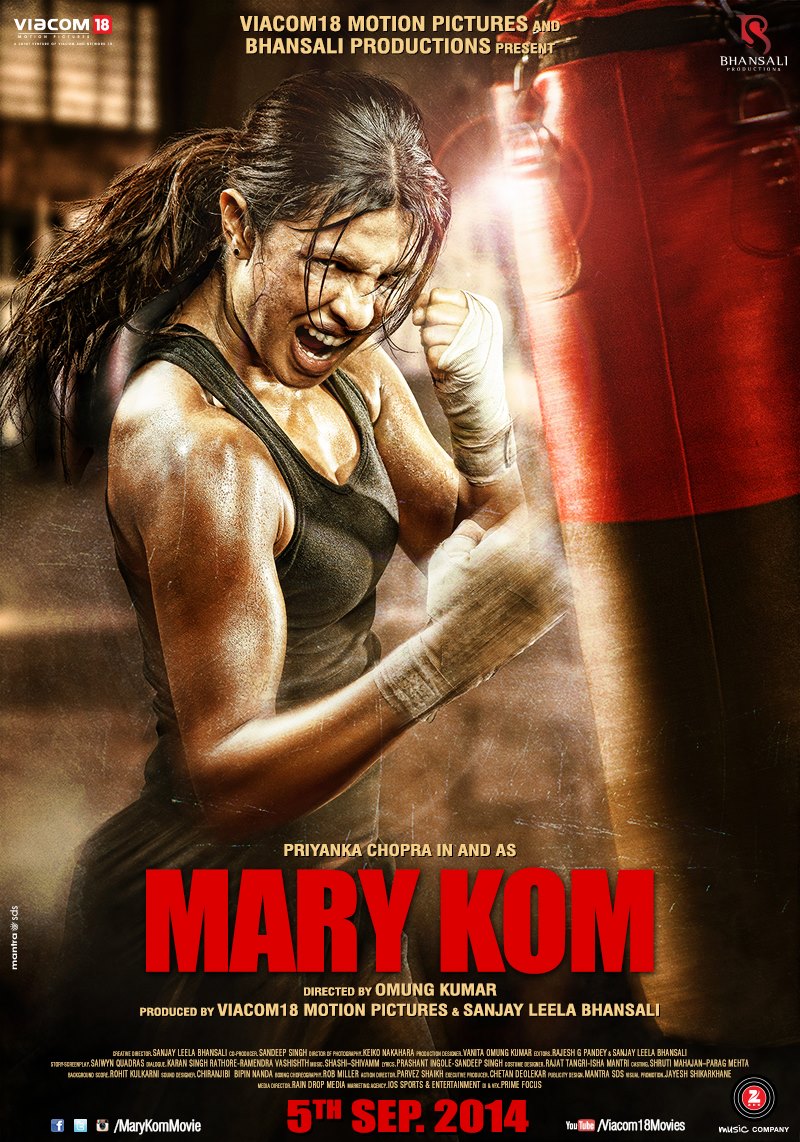 Mary Kom
We all knew what Mary Kom would be about and that Priyanka Chopra was to play lead roles. We also know she was doing a lot of hard work behind the scenes to fit into the character however it wasn't until the first poster that we realise HOW much Priyanka Chopra had transformed! Looking every inch of the fighter she was portraying, fans got even more excited to see Priyanka in the story of Olympic boxer Mary Kom!
Did it hit? As the posters led us to believe Priyanka's performance as Mary Kom was a hit and has been applauded by all. The actress has already won awards for her work and we are sure she's to win more this season.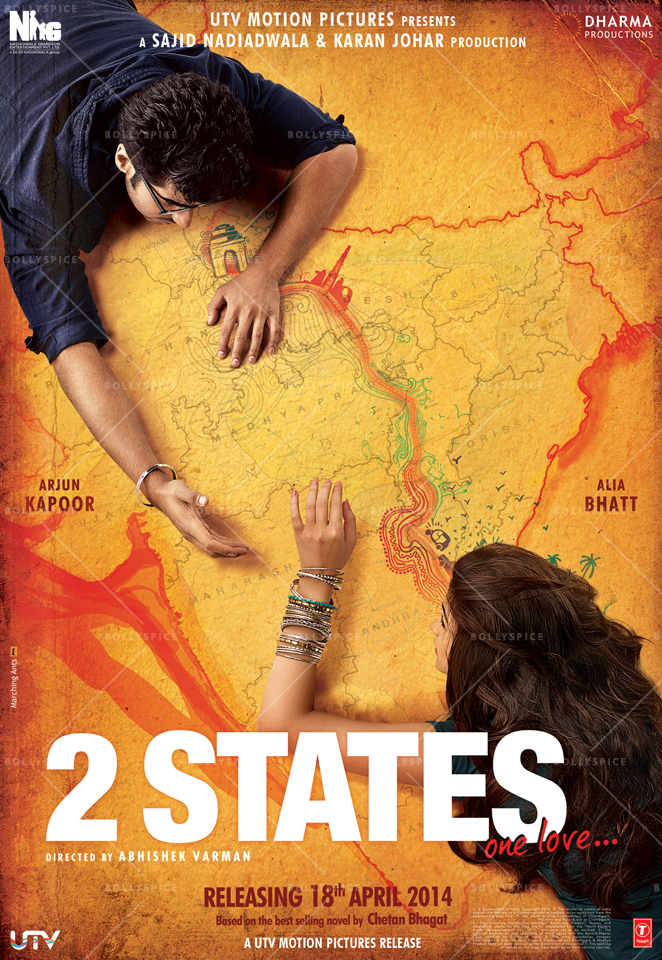 2 States
This was another very intriguing poster that did not really give away the story of the film but it certainly made us want to know more.  In fact, the storyline was hardly the secret this one being an adaptation of a book that was all too well known to the audience. The poster was a Bolly-re-imagining of the cover of the Chetan Bhagat book and we only got a glimpse of stars Arjun Kapoor and Alia Bhatt sprawled across a map of India. It certainly struck our fancy and we looked forward to seeing more and how the book would translate to the big screen!
Did it translate to critical acclaim and box office success? Yes, the film and the performances by the actors is one of the best reviewed of 2014 and is one of the biggest hits of the year.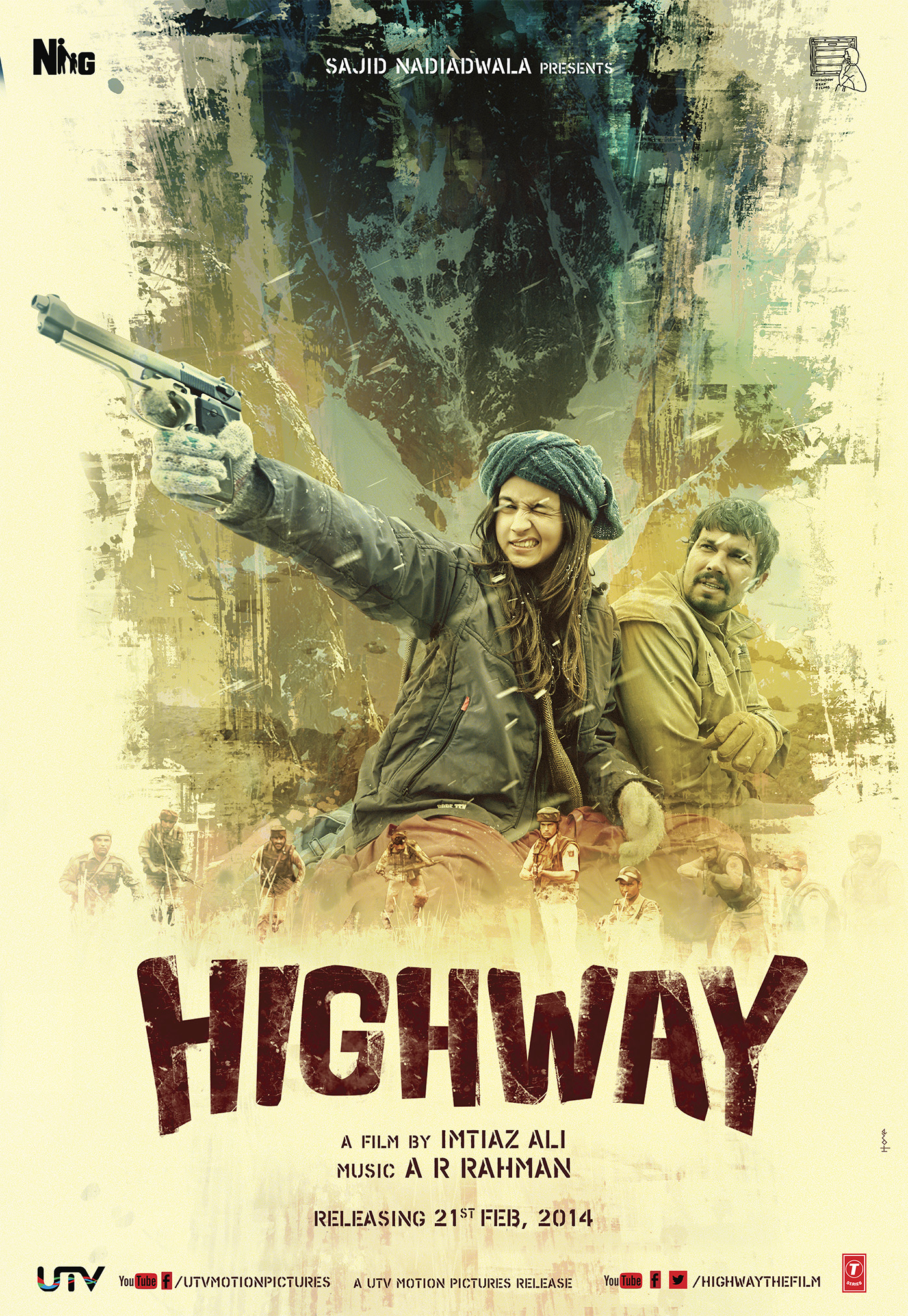 Highway
We had no idea what to expect when we heard about Highway, the film directed by Imtiaz Ali and starring Alia Bhatt and Randeep Hooda. We knew it was filmed on the road all over India but what the story would be, we had no idea. The first poster certainly made us all stop in our tracks because whatever we might have imagined a film with the girl from Student of the Year to be, this was certainly not that! The poster showed a totally different Alia in a completely dramatic role. Then the trailer came out and expectations rose sky high!
Did it impress? Yes! The poster certainly gave us a clue that this was going to bring to us a very new Alia Bhatt and we were not disappointed. Randeep Hooda delivered an outstanding performance as kidnapper with a soul.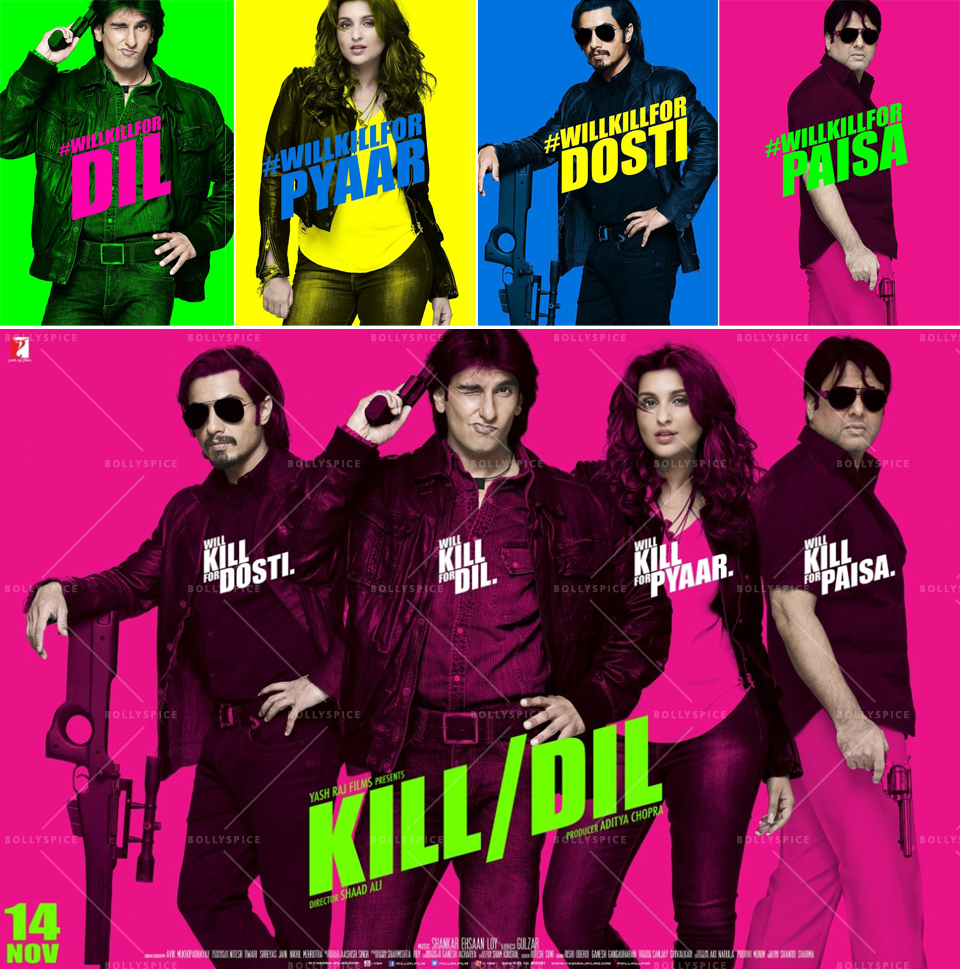 Kill Dil
Starring Ranveer Singh, Ali Zafar, Parineeti Chopra, and Govinda, the first four looks for Kill Dil were released in very unique way. YRF had fans Tweet what they would #Kill for. Then over the next few days released posters of the four characters and what they would Kill for which were pyaar, dil, dosti and paisa.  Fans certainly wanted to find out more and see how this would play out! The fact that Govinda was returning to the screen in such a dynamic role was enough to get us rushing to the cinema halls.
The result? Sadly the unique promotion did not lead to a unique film. Though performances were praised, in the end the story lead the film to be put in the disappointment category.
We also have to have some special mentions: Kick, Pizza, Heropanti, Humpty Sharma Ki Dulhania and Hasee Toh Phasee
Just when we thought we'd seen it all we were recently introduced to 'audio trailers' with Shamitabh. And so it continues! You can be sure we will be back next year to showcase what got us intrigued and excited with the first look at the movies of 2015!