As reflections of Indian cinema in 2014 do their rounds, there are some very common conclusions everyone has come to that are undeniable. And that it was not the greatest year for actors but quite a year full of feats for our ladies. Indian cinema has come a long way in terms of credible roles and films for our leading ladies. Whilst we are still flooded with the kind of cinema that provide the leading actress with nothing more than a page of dialogues (if that) and 4 songs, we do get the occasional Sridevi in English Vinglish or a Vidya Balan in Kahaani. 2014 gave us more of these rare moments than we bargained for. No doubt we are still hungry for more from our ladies, however we choose to not stop and lament about what we lack but instead reflect on the brilliant year the ladies of Indian cinema have had. Here are BollySpice's Top 10 Actresses for the year 2014.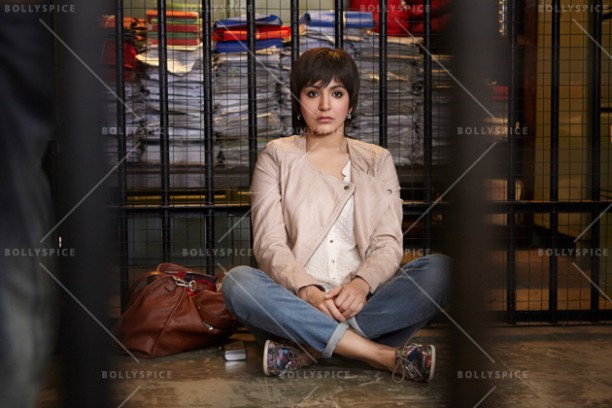 10. Anushka Sharma – PK
Things have been quiet for Anushka Sharma in recent years, with no releases since Vishal Bhardwaj's Matru Ki Bijlee Ka Mandola. However despite the lack of releases she leaves a mark on our countdown list for her portrayal of Jagat Janani aka Jaggu in Rajkumar Hirani's PK. To hold audiences' attention so firmly in a film where you're pitted opposite Aamir Khan is quite the achievement. Her quirky look may have been a bit too distracting in some parts, but for the most part she managed to woo us with her simple charm.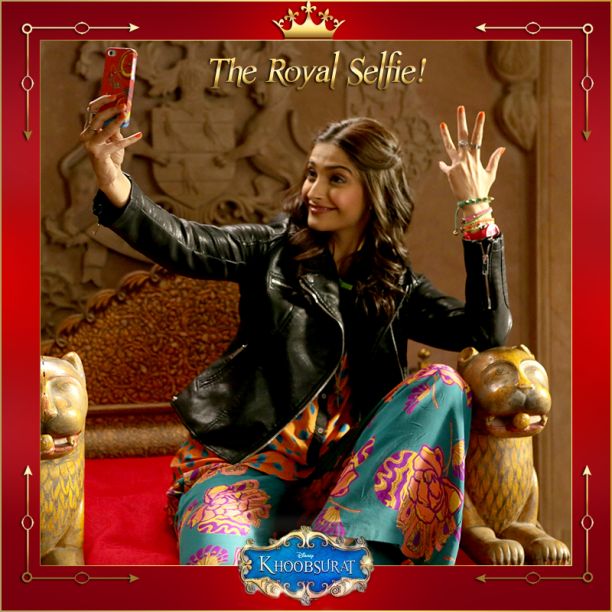 9. Sonam Kapoor – Khoobsurat
2014 may just be remembered as the year Sonam Kapoor finally came into her own. With Khoobsurat she managed to carve a very definite niche for 'her' kind of characters. She is loud and bubbly, not the YRF unreal kind, but the girl next door kind. Her character was one that she could have easily overacted with, but Sonam's portrayal was perfectly balanced, showing signs of the actor's growth. She held the film very firmly on her petite shoulders, for the most part, being the character that propelled the story forward. 2015 looks as exciting for Ms. Kapoor and we hope that gives her an opportunity to climb higher up on this list.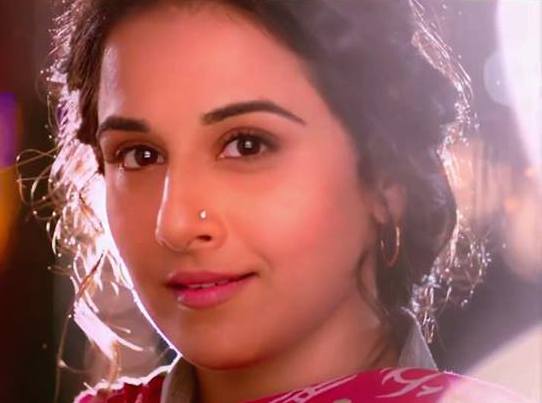 8. Vidya Balan – Bobby Jasoos
Vidya Balan carries a very big responsibility these days, which is all her doing of course. When you have performances like The Dirty Picture and Kahaani on your filmography, you cannot blame audiences and critics alike for judging you on a very different high scale. This year she had two releases, but lands on this list for Samar Sheikh's Bobby Jasoos. Although not a flawless film or a Kahaani for that matter, Vidya still managed to keep us engaged in the story of a middle class orthodox girl with big dreams. It is great to see that she can do something as grand and dramatic as The Dirty Picture but then also do something so simple and sweet as a Bobby Jasoos.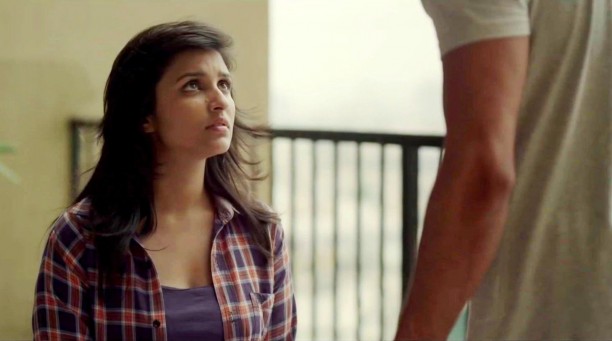 7. Parineeti Chopra – Hasee Toh Phasee
Parineeti Chopra had a total of three releases in 2014, however it is her portrayal as Meeta in Vinil Matthew's directorial debut that stole our heart. She made us laugh and cry with a performance that is hard to believe is only her fourth. Many have played the glamorous 'it' girl in a rom-coms but very few take up the challenge of playing the black sheep of the family, the girl you usually don't look at, but the one who has quite the interesting back-story to her. Parineeti deserved all the accolades she received for this film as she most certainly was the highlight of the movie for us.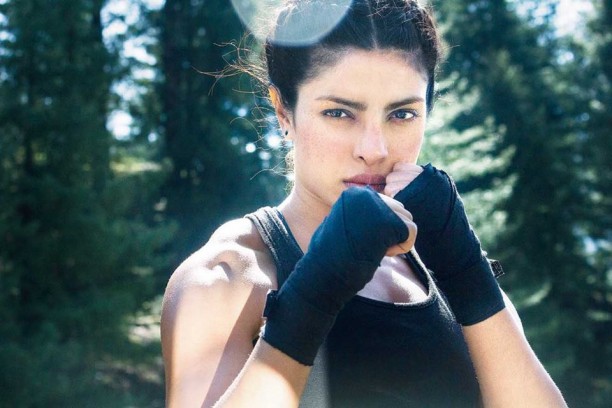 6. Priyanka Chopra – Mary Kom
Audiences and critics may not have been all praises for Omung Kumar's Mary Kom, which fell short from being an impressive biopic, but what did not fall short was Priyanka Chopra's performance as the Indian boxer. We don't deny it was hard to believe that the glamorous PC could bring herself down to such a rooted position to play Manipur's beloved Mangte Chungeijang Kom, a small town girl who fought to fight on the international platform. But she did and rather beautifully we must admit. With many contemporaries who began their career with Priyanka struggling to hold on to credible limelight, it's great to see Priyanka going from strength to strength each year, and a lot of credit for the same goes to the brave choices, like Mary Kom, that she makes.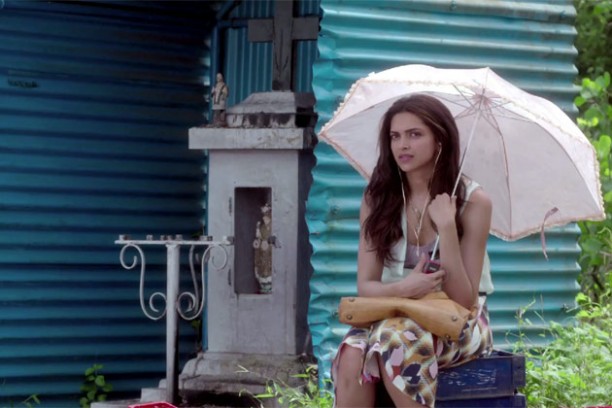 5. Deepika Padukone – Finding Fanny
Finding Fanny was the much needed Deepika release we needed amidst a Chennai Express and a Happy New Year. It put Deepika in a zone that we don't see her often in, but we love seeing her in nevertheless. Her performance as Pokoli's virgin widow was what we'd call a non-performance, with Padukone simply 'being' onscreen. Nothing was overt or exerted strongly but simply casually put before you to experience for yourself. Her chemistry with Naseeruddin Shah was one of the highlights of the film, as was the effortless camaraderie she shared with Dimple Kapadia. Homi Adjania definitely has an eye for what Deepika is capable of, which perhaps many others need to develop.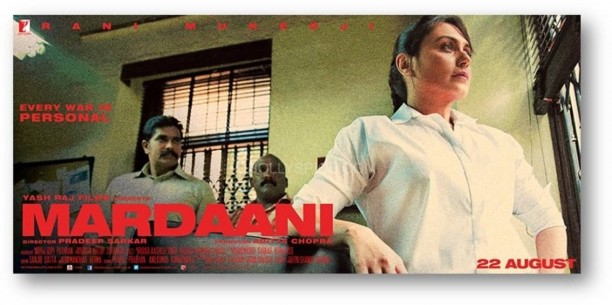 4. Rani Mukerji – Mardaani
Just when we had started to question whether she still had it in her or not, Rani delivered an answer with a bang. Not only did she give the critics much to rave about, she also had the cash registers working overtime with Pradeep Sarkar's Mardaani. The hunger, the drive and the anger that drove her character was brought onscreen with as much clarity as it was possible by Rani. She indeed became Shivani Shivaji Roy. You weren't as interested in the how she was doing or what she was doing, you just wanted her to get the job done! Sarkar did away with the glamour and sleekness of cop dramas and let Rani do the talking to the audience. And may we say, the decision paid off!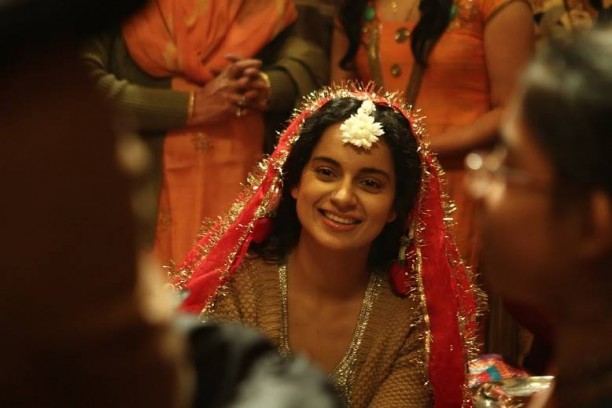 3. Kangana Ranaut – Queen
She is one of the most exciting talents we have in our industry. We never know what she will do next, but we've always got an eye out for a Kangana Ranaut film. In 2014 she firmly takes the position as one of the actors that will go down in Indian cinema history for her seamlessly flawless portrayal of Rani Mehra in Vikas Bahl's Queen. We loved the howling cries, the bar-top dancing, the Bollywood loving and above all, the final walk of satisfaction of a woman who had her heart broken but was better for it. Gems like Queen don't happen often, which is why it is not a film that Kangana is likely to live up to very easily, but we wish her all the best this very tough task.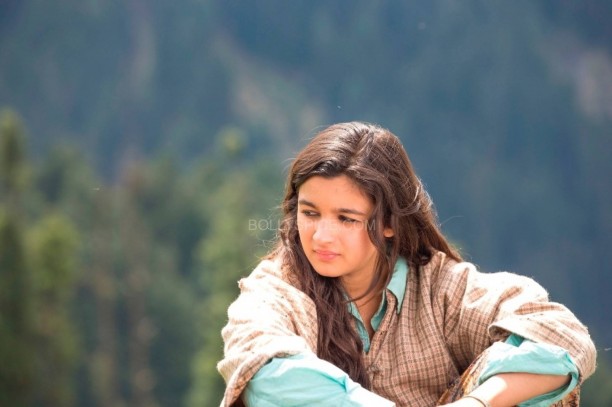 2. Alia Bhatt – Highway
We're really not sure how Imitiaz Ali saw Veera in Alia. We will never know but we're forever grateful he did. Alia left us dumbfounded with her performance as the child born with a silver spoon who finds herself freed in captivity. Her performance captivated us to such an extent that when Highway concluded it took us a while to be jolted up from our seats. She completely revelled in the character given to her and delivered a marvellous and absolutely uninhibited performance. She followed it up with two rom-coms and clearly told us in 2014 that she means business. She may have been limited to a few lines and songs in her debut film, but rest assured that is by no means the extent of her talent. She ends 2014 on a grand high and we simply cannot wait to see her career unfold. Alia is no doubt one of the most exciting new female talents we have around.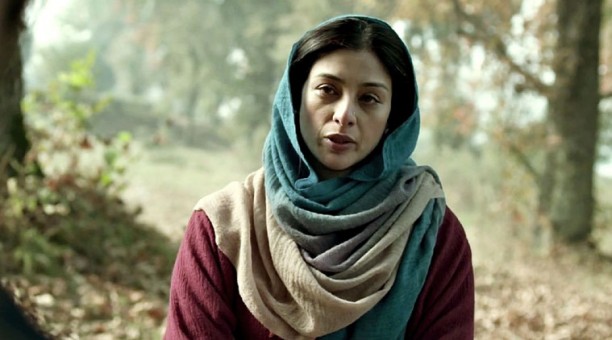 1. Tabu – Haider
She comes and she conquers. That probably is the motto of Tabu's life. She'd go off our screens for years or grace us in commercial films that are so bad that we cannot even utter their names, but when she arrives in her element she ensures everyone stops in their tracks and takes note. Firstly we have to credit Vishal Bhardwaj for creating Ghazala Meer the way he did, capturing the essence of Gertude so flawlessly. Then we come to Tabu who took the biggest of risks to play the character. The words 'grey character' developed a whole new meaning with Ghazala as you changed your opinion of her by the second as the film progressed. You empathised with her, you questioned her and at times you deeply respected her. Vishal's writing took 'layered characters' to a new level and Tabu indulged in his writing completely. Her chemistry with Shahid will be something we'll speak of for years to come. We end the year by bowing down to this powerhouse of a lady for the performance of the year.
As we reflect on this list as it's shaped up over the last few years there is one thing we cannot deny and that is the quality of work our actresses are entrusted with every year has progressively increased. We wish the ladies of Indian cinema all the best for the year to come as we know that things only get better from hereon in.