2014 covered an expansive genre of music with a strong focus on complimenting the respective film's tone and background rather than opting for safety of conventionalism. Sneha Khanwalker re-defined the rom-com landscape with Khoobsurat while Highway and Queen mapped two very different but unforgettable coming of age journeys with equal parts skill and heart. Read on to find out which albums. Read on as Bollyspice unveils the top 10 albums of 2014.
10. Kill Dil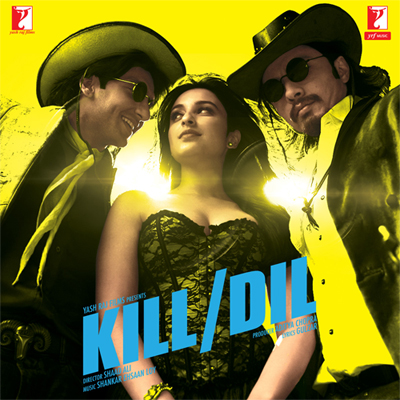 The soundtrack of Kill Dil was a labour of love from Shaad Ali, Shankar-Ehsaan-Loy and Gulzar. It is clearly apparent from the brilliant mix of tracks delivered. The orchestrations and melodies employed were some of the best ones from Shankar-Ehsaan-Loy. The range of vocal artists ranged from the veterans like Sukwinder Singh to novices like Nihara Joshi making the album all the more enjoyable. Moreover, the expansive genre and brilliant renditions (Arjit Singh – 'Sajde', Sunidhi Chauhan and Siddharth Mahadevan – 'Bol Beliya') makes Kill Dil a killer soundtrack.
9. Yaariyan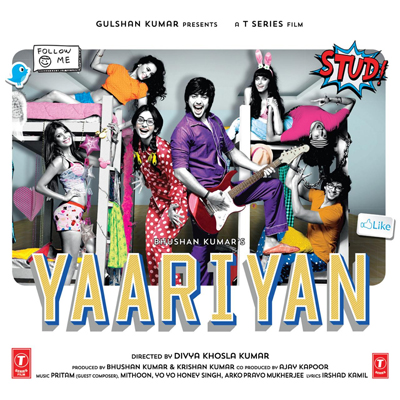 Yaariyan featured a full set list covering a wide range of genres through a clever mix of composers comprising the likes of Pritam, Mithoon and Yo Yo Honey Singh. It featured tongue-in-cheek party tracks, soulful Sufis and melodious duets and even a Mother's Day special, topped with the standard mindless loud remixes and a mashup. It was a complete album appealing to a wide range of listeners and thoroughly entertaining and a strong advocate for opting for a mixed bag of composers instead of the one.
8. Khoobsurat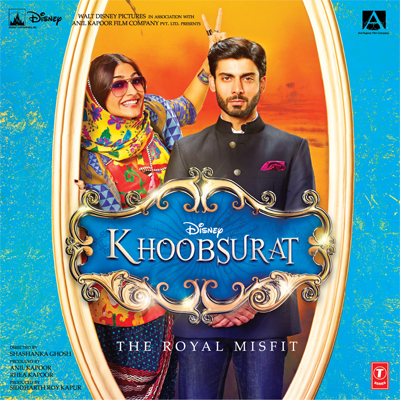 Sneha Khanwalker's Khoobsurat complimented the film's misfit heroine by creating an adorably odd soundtrack to match. She also captured the film's Rajasthani background in her compositions while the accented lyrics were a nice touch by the lyricists. 'Engine Ki Seeti' and 'Maa Ka Phone' were ridiculously enjoyable while Preet's haunting melody pulled at our heartstrings. Badshah's 'Abhi Toh Party Shuru Hui Hai' and Amaal Malik's 'Naina' were much more conventional and thus went on to be the obvious crowd pleasers from the soundtrack. Khoobsurat was easily one of the more refreshing albums of 2014.
7. Lekar Hum Deewana Dil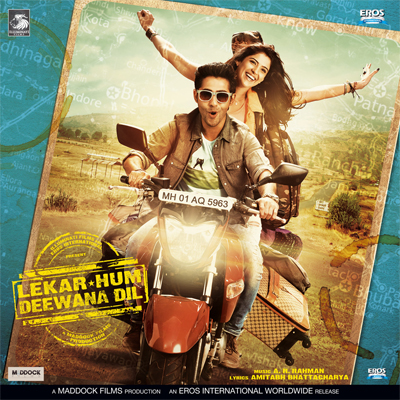 Lekar Hum Deewana Dil features some fine tracks from AR Rahman with 'Beqasoor', 'Allahada' and 'Maloom' being the prominent ones. The energetic 'Khalifa' provided a much needed reprieve from the more obvious dance numbers, while the wonderfully weird 'Tu Shining' and 'Mawali Qawali' added more light and colour to the soundtrack. The fresh bag of vocal artists featured were a delight to hear, especially Jonita Gandhi and Shiraz Uppal. It was disappointing that the soundtrack got lumped in with the film failure and did not soar the height it deserved.
6. 2 States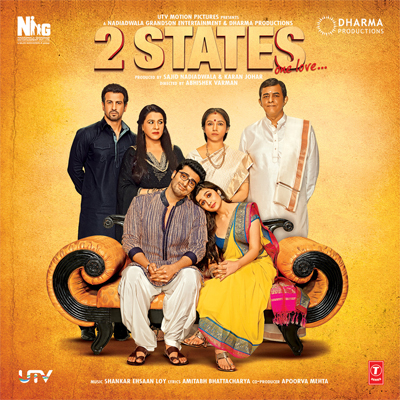 Shankar-Ehsaan-Loy delivered a wholesome album with 2 States combining the peppy 'Locha-E-Ulfat', the soulful 'Chaandaniya' and 'Mast Magan' and loud 'Iski Uski' and 'Hulla Re'. While we would have liked a more even mix of the North and South, 2 States was thoroughly enjoyable for a range of listeners and brilliant start of year for Shankar-Ehsaan-Loy post Bhaag Milka Bhaag success.
5. Hasee Toh Phasse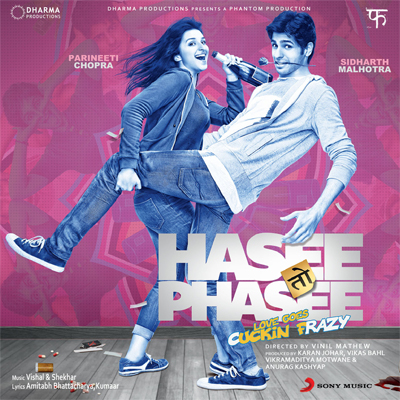 Vishal-Shekhar's Hasee Toh Phasse was a refreshing start to 2014 with some soulful romantic melodies like 'Manchala', 'Zehnaseeb' and 'Ishq Bulava'. That being said, their signature cool-kids attitude was not amiss in 'Punjabi Wedding Song', 'Drama Queen' and 'Shake It Like Shammi'. Their louder compositions added some razzle dazzle to the understated beauty of Hasee Toh Phasse while the softer tunes emphasised its innocence. It was the perfect companion to an offbeat romantic comedy.
4. Queen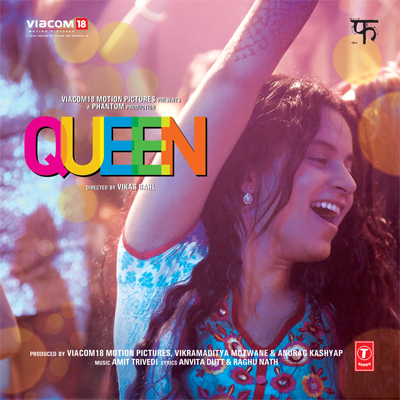 In Queen we found a widely enjoyable album that spoke volumes through its sunny disposition and complimented the film's premise and its lively leading lady. Moreover, Amit Trivedi's signature spunk was not amiss and a splendid blend of vocalists was at the helm of the tracks. Anvita Dutt, who also co-wrote the dialogues with Kangana Ranaut, aptly penned down lyrics of the track which easily translated the film's narrative into song. Long live the Queen.
3. Highway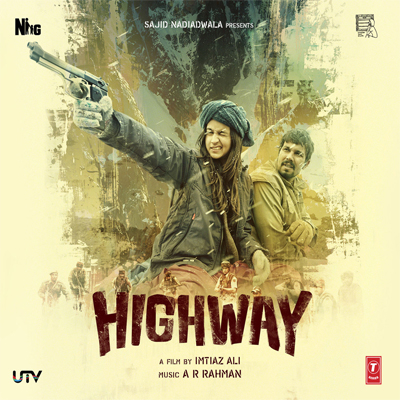 AR Rahman's Highway had a quiet and charming intensity that perfectly accompanied Imtiaz Ali's road movie. It had a wonderful assortment of tracks, each very different from the other, featuring a brilliant range of new and unique female vocalists. The Noran sisters' 'Pataka Guddi' took the audiences by storm as did 'Mahi Ve'. Alia Bhatt's debut as a singer with 'Soha Sa' also gained some accolades. However, it was a strong and silent 'Tu Kuja', 'Heera' and 'Kahaan Hoon Main' that aptly captured the spirit of Highway.
2. Haider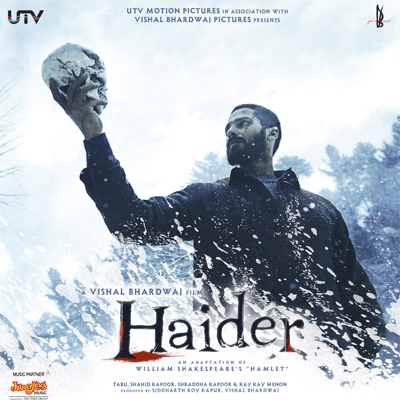 Haider was easily one of the finer albums of 2014. Its conscious effort to feature a variety of genres while maintaining the theatrics and dramatics of Shakespeare's Hamlet was brilliantly amalgamated by Vishal Bhardwaj and Gulzar. Bhardwaj took advantage of his dual role as filmmaker and composer and made the film's narrative the soundtrack's driving force. 'Bismil' and 'Aao Na' were the album's highlights with hair raising 'Jhelum' and 'So Jao' being close seconds. Ultimately, Haider's loyalty to its narrative in place of convention was its winning quality.
1. Ek Villain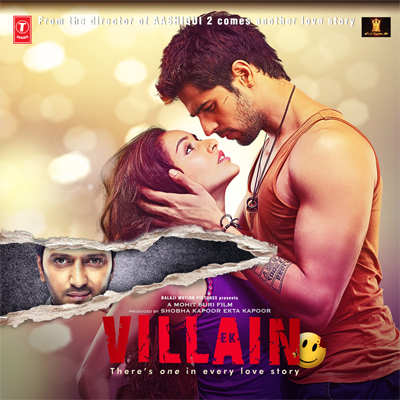 After the roaring success of Aashiqui 2, Mohit Suri, Mithoon and Ankit Tiwari had high expectations thrust upon them for Ek Villain, a film in deep contrast to their former collaboration. Ek Villain not only met those expectations but shattered them, becoming one of 2014's most popular albums and shooting to the top of our list. Ankit Tiwari's 'Galliyan' became an anthem for romantics and has steadily been covered, remixed and mashed numerous times to date. Mithoon's 'Banjara' also found extensive appeal with its striking vulnerability, as did 'Zaroorat' and 'Humdard'. Soch's 'Awari' featured a similar depth and intensity coupled with Momina's outstanding vocals. We also witnessed Shraddha Kapoor's debut as a singer and it was worth the wait. Ek Villain was flawlessly depicted as a complex bag of emotions and is easily Ankit and Mithoon's masterpiece.
Special Mentions:
Gunday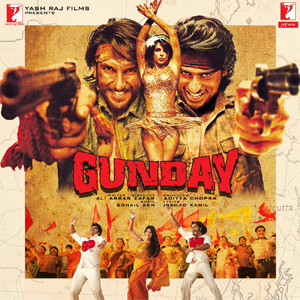 Sohail Sen's Gunday missed our list by a fraction of an inch. Sen delivered a rich and wholesome soundtrack paralleling the films dramatics. The soundtrack was at once playful, romantic and edgy.