As we all know, Bollywood is all about emotions. Sometimes anger, sometimes sadness, but most importantly, love. Romance is the emotion that more prominently features in Hindi films, so Bollywood jodi's are one of the elements most awaited by the audience. 2014 brought many memorable couples, and BollySpice brings you the Top 10 Best Jodi's of the year.
10. Aditya Roy Kapur – Parineeti Chopra (Daawat-e-Ishq)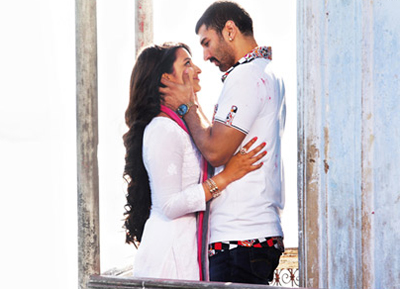 Although Daawat-e-Ishq did not work as expected at the box office, the couple consisting of Aditya and Parineeti show good chemistry in the numerous funny scenes of the film.
9. Sidharth Malhotra – Shraddha Kapoor (Ek Villain)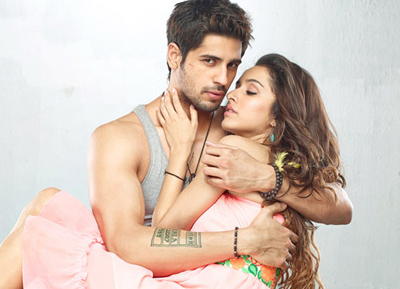 One of the hits of the year, Ek Villain features some of the most demanded actors in B-town at the moment. Shraddha's fragility and Sidharth's roughness complement each other to perfection.
8. Arjun Kapoor – Alia Bhatt (2 States)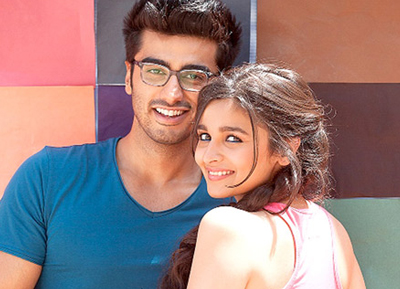 Based on Chetan Bhagat's successful novel, the casting of the actors to portray the main characters was highly awaited. Arjun and Alia did not fail to portray the love between Krish and Ananya, and became one of the cutest couples of the year.
7. Sidharth Malhotra – Parineeti Chopra (Hasee Toh Phasee)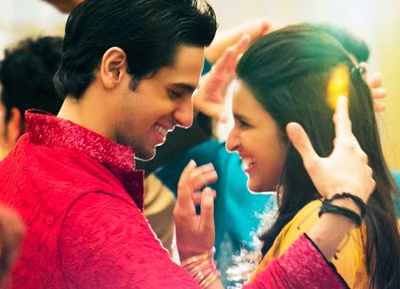 Both Sidharth and Parineeti repeat in the list, this time as halves of this quirky couple in the film produced by Karan Johar and Anurag Kashiap. The actors' different personalities are nicely portrayed in the film.
6. Varun Dhawan – Alia Bhatt (Humpty Sharma Ki Dulhania)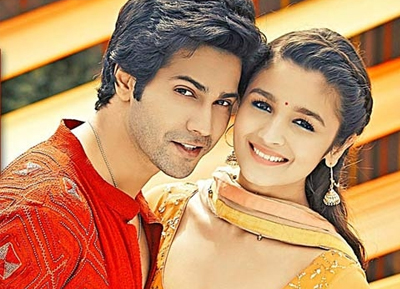 And Alia is on the list again, this time with Student of the Year co-star Varun Dhawan. The actors got into their characters to portray this mischievous couple who are forced to overcome many obstacles in order for their love to succeed.
5. Ranveer Singh – Arjun Kapoor (Gunday)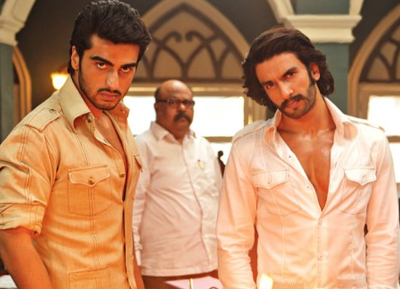 Undoubtedly the bromance of the year, to such extent that the actual love story featured in the film eventually fails to capture the audience's interest. The Ranveer-Arjun pair did not manage to entice the audience, but their chemistry is undeniable.
4. Ali Fazal – Vidya Balan (Bobby Jasoos)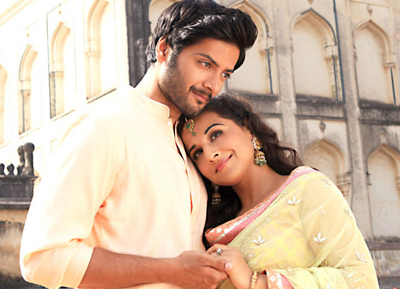 Although the focus of Bobby Jasoos was on Vidya Balan's character, there is always room for romance in Bollywood. Bobby's love interest was portrayed by Ali Fazal and together they made an adorable couple.
3. Sonam Kapoor – Fawad Khan (Khoobsurat)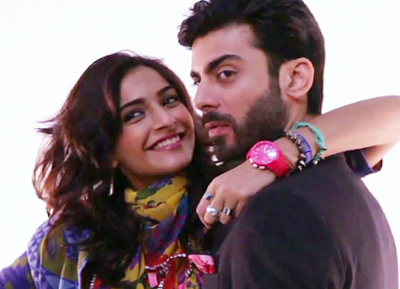 Pakistani actor Fawad Khan made his debut in Bollywood in this Disney production alongside Sonam Kapoor and the pairing could not be more fitting. They sparkle every time they share the screen in this fairytale-like film.
2. Shahid Kapoor – Tabu (Haider)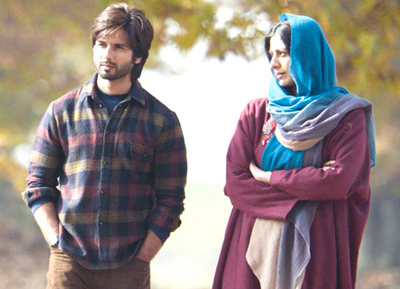 Hamlet and his mother's complicated relationship is masterfully portrayed by Shahid and Tabu, who are capable of adding the right dose of ambiguity and shadiness to their characters.
1. Randeep Hooda – Alia Bhatt (Highway)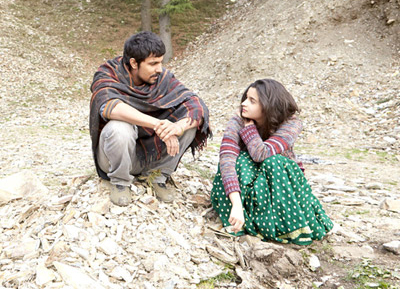 It has been a good year for Alia when it comes to building onscreen chemistry with her co-stars. At the top of our list we find her and Randeep, as Veera and Mahavir in Imtiaz Ali's latest film. They manage to develop a deep an complex relationship, maybe not in a purely romantic way, but they get to understand each other in a different way.
What do you think? Do you agree with us? Comment bellow and give us your opinion!