2014 was a fantastic year for music in Indian Cinema. We saw a definite shift from formularistic numbers to more nuanced tunes in step with the respective screenplays they would be featured alongside.  Music directors were bold and brave, breaching familiarity and conventions to taking risks and we could not be more mesmerised by the results. Hamlet was adapted to a gritty and raw musical by Vishal Bhardwaj. Ankit Tiwari and Mithoon basically defied gravity by re-creating the magic of Aashiqui 2 with Ek Villian.  Read on as Bollyspice closely chronicles 2014's top 10 music directors.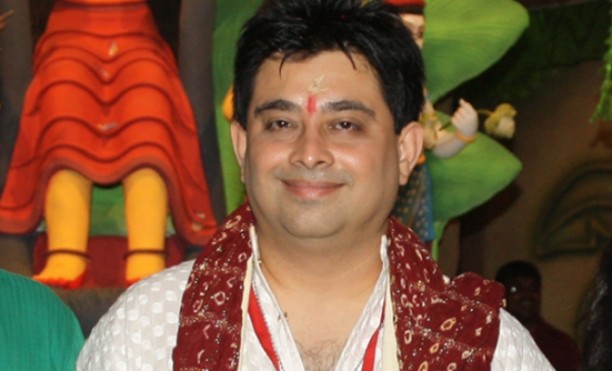 10.  Jeet Gangulay
Jeet Gangulay's Citylights was the silent hit of 2014 with Arjit Singh's Mukurane becoming a crowd favourite from the get-go followed closely by Mohd. Irfan's unplugged version of the song. While Youngistan did not do well at the box office, Gangulay's 'Sangemarmar' definitely left a mark. Similarly, 'Sun Le Zara' from Singham was equally effective. Gangulay and Arjit Singh seem to be in perfect sync with Gangulay using the singer actively in his Bengali soundtracks. While they sound great together, it would be nice to see him collaborate with other singers.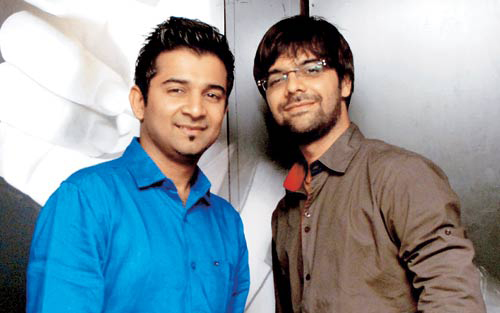 9. Sachin-Jigar
Sachin-Jigar continued their winning streak in 2014 with Humpty Sharma Ki Dhulania (HSKD), Entertainment and Happy Ending as well as 'Shake Your Bootiya' (Finding Fanny) and 'Dance Basanti' (Ungli). Happy Ending in particular had a beautiful ensemble of songs and showcased the duo's vast grasp of good music confirming that their status has well and truly been promoted from up and coming to arrived.
8. Pritam
We heard remarkably little from the charts-whisperer this year but what we did hear was relatively good. Holiday and Shaadi Ke Side Effects gave an assortment of likeable tracks but none broached the likes of Yeh Jaawani Deewani, Barfi or Cocktail. Yaariyan, came pretty darn close, with a brilliant bag of tracks that ranged from soulful sufis to naughty party anthems and everything in between. So while Pritam did not dominate 2014, he still maintained a strong presence throughout and we look forward to more from him in 2015.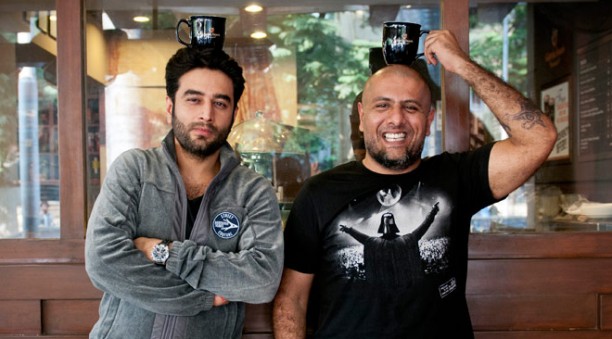 7. Vishal-Shekhar
Vishal-Shekhar, our beloved hip-hop fakers, are never without some entertaining soundtracks to win the audiences and 2014 was no different. Hasee Toh Phasse won hearts and charts alike with Vishal-Shekhar's signature desi-chic dance numbers as well as poignant 'Ishq Bulava', 'Zehnaseeb' and 'Manchala'. Then there was the uber trendy crowd pleaser Bang Bang released almost simultaneously with Happy New Year that fizzled spectacularly in comparison. Despite its overall fare, 'Manwa Laage' from Happy New Year was a huge success and just like that Vishal-Shekhar live to see another year.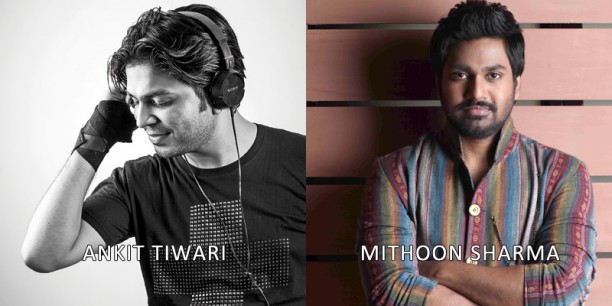 6. Ankit Tiwari and Mithoon
Ankit Tiwari and Mithoon successfully lived up to expectations post Aashiqui 2 and delivered one of the most popular albums of the year, Ek Villain. Masters of melody, Ankit and Mithoon have successfully brought the Nadeem-Shravan era to the current era. Their compositions are immediately hummable and infectiously catchy and Ek Villain was no different. 'Galliyan' and 'Banjara' have become the unofficial romantic anthems of 2014. While we look forward to hearing more from them in the future, it would be more interesting see a collaboration between the two.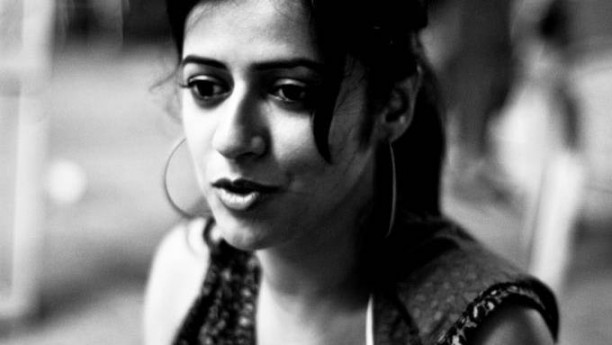 5. Sneha Khanwalker
Sneha Khanwalker jumped back onto the music scene with Khoobsurat after debuting with Gangs of Wasseypur. She effortlessly captured the wonderfully weird Mili with a wacky and entertaining soundtrack where one would expect otherwise conventionalism. It coaxed the inner misfit in all of us. Her innovative vision is indisputable and untapped making Khanwalker is a breath of fresh air in a male-dominated field. Unsurprisingly we do not hear her as much as we should be. Here's hoping 2015 changes that.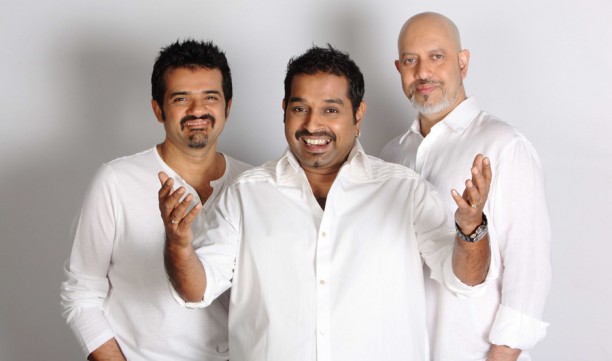 4. Shankar-Ehsaan-Loy
Shankar-Ehsaan-Loy (SEL) had a brilliant assortment of releases in 2014 in One By Two, 2 States and Kill Dil. Despite its spectacular failure at the box office and controversy with respect to release of the soundtrack, One By Two remains to be a one of SEL's best works to date. 2 States efficiently combined the emotional depth of the likes of 'Chaadaniya', the peppiness of 'Locha-e-ulfat' and the roaring 'Hulla Re', creating an entertaining soundtrack with widespread appeal. They closed 2014 with Kill Dil, a year long collaboration with Shaad Ali and Gulzar that is a musical roller-coaster to reckoned with. SEL's work in 2014 clearly demonstrated their immense knowledge of all things music and affirmed their place as one of India's best composers of all time.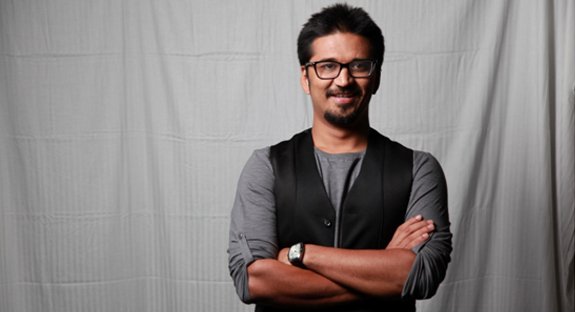 3. Amit Trivedi
Trivedi's single release Queen was a widely entertaining album, appealing to everyone yet preserving an unwavering bond with the film's narrative. More importantly, Trivedi maintained that signature Trivedi flavour that sets him apart. He has successfully introduced a facet of the indie-music scene into mainstream cinema and we cannot get enough of it which is why it was a disappointment that we did not hear more from him this year. That being said, Queen more than makes up for it with.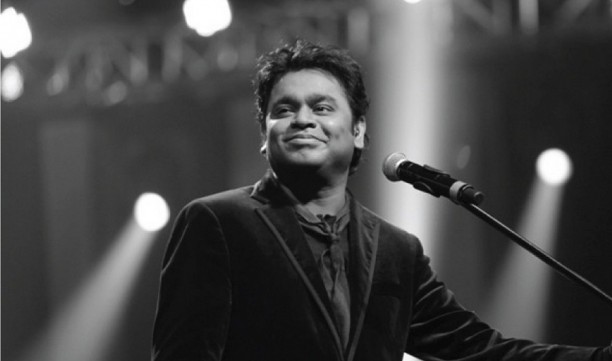 2. AR Rahman
Rahman captivated audiences with Highway in early 2014, a brilliant amalgamation of tracks that encapsulated Veera's journey beautifully and captured our hearts forever. He continued to introduce audiences to a wonderful array of fresh new vocals and re-shape our musical landscape. Highway was followed by the youthful Lekar Hum Deewana Dil, a wholesome soundtrack with a new dose of debuting vocals. Unfortunately, this charming soundtrack fell prey to the box office and thus disappeared off the charts. However, quality of the music was undeniable. Rahman also continued to contribute globally with scores for Million Dollar Arm and The Hundred Foot Journey along with 5 Tamil soundtracks. Here's to hearing more from the maestro in 2015.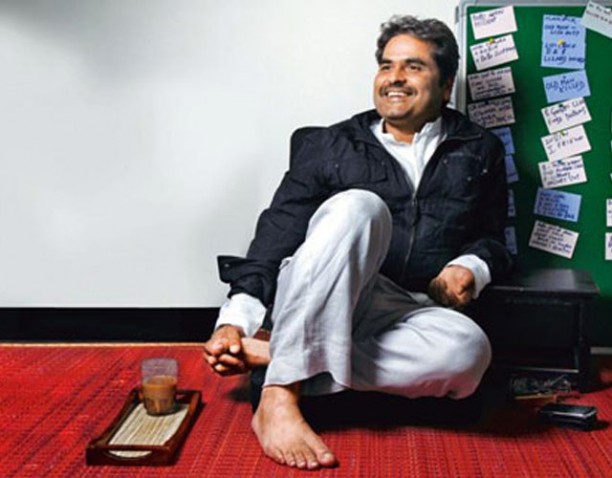 1. Vishal Bhardwaj
Vishal Bhardwaj easily makes the top of this listing with a mere two musical releases this year, Haider and Dedh Ishiqya. Seldom composers are seen to make the screenplay the guiding force for their film's music but Vishal is one of the rare souls that capitalises on wearing the hats of a filmmaker and composer and ensures the film and its music are more or less the same entity. Vishal not only composed the soundtrack for Haider but also composed the score for it and has done so with undeniable precision and skill, aptly transforming Hamlet to Haider. Similarly, Dedh Ishqiya was equally impressive with its rich and palatable ghazals, mujras and classical compositions. Needless to say we look forward to another stellar year from Mr Bhardwaj.
Special mentions: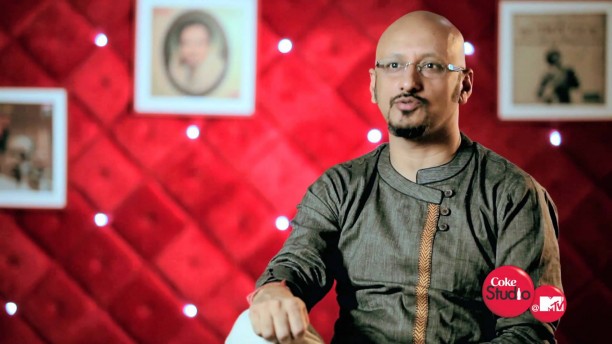 Shantanu Moitra did not make our list by a hair's breath having beautifully imagined the world of Bobby Jasoos. Stepping out from his comfort zone Moitra created a charming and colourful soundtrack to match 2014's favourite lady detective, in particular the endearing 'Tu' that set our hearts a flutter. Just before the year's end Moitra delivered the likes of 'Chaar Kadam' in PK making us hanker for more in 2015.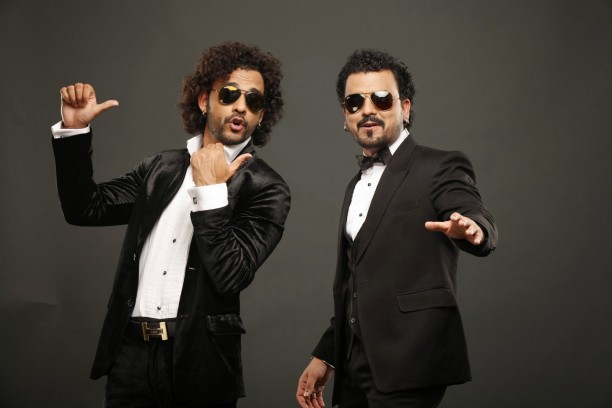 Sharib-Toshi also did not make our list but their work in Humpty Sharma Ki Dhulania and the recent Zid was commendable if not at par with their prior work in Jashn and Raaz: The Mystery Continues. We would certainly expect to hear more good music from the brothers in 2015.