"It's the most wonderful time of the year" goes the Xmas song, but it also applies to sorting through the dreck and crap that came out of Bollywood in 2015. I watched many of these duds so that you don't have to, and trust me they're not as hilarious as I'm going to make them, because for every great Jodi like SRK-Kajol in Dilwale there's Sunny Leone being paired with Ram Kapoor. Yet there were some awful gems like MSG and its sequel that came out in the same year – take that annual Fast and Furious franchise! Herewith is the worst and secretly hilarious of the year.
Worst Actor – Emraan Hashmi for Hamari Adhuri Kahani/Mr X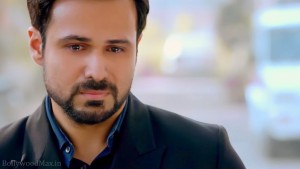 After doing so well in Shanghai, and Ghanchakkar, Emraan decided to play it safe with his performances in Hamari Adhuri Kahani (paired opposite Vidya Balan) and the atrocious Mr X. Taking the concept of being an invisible man far too seriously, Hashmi flounders as he worries whether he'll be seen in his undercover mission, while still managing to snog the heroine as well. We doubt Mr India would eat the face off his Seema, but with a Hashmi film it's an absolute must. He couldn't acquit himself at all in the overwritten mess that was HAK, where he spouts the most obvious dialogues in the world and gets Balan to send him selfies as part of their courtship. We hope that Hashmi finds a better movie next time, where the music isn't the only good thing in it.
Worst Actress – Shruti Haasan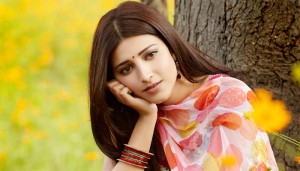 Whether it's something lost in transferring to the Hindi film industry, Haasan was pretty terrible in Gabbar is Back with her shrill antics as Akshay Kumar's love interest, where she seemed to scare him in playing it straight. In Welcome Back, she had zero chemistry with John Abraham and was lost in the fray when the loud comic scenes came during the finale. Here's hoping Haasan can stick to roles in the South where she seems more at ease, or that she finds a hero in Bollywood who's up to snuff.
Faltu Jodi – Sunny Leone and Ram Kapoor in Kuch Kuch Locha Hai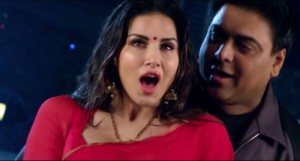 You've got to feel for Sunny Leone who gets saddled with some of Bollywood's worst heroes: Jay Bhanushali in Ek Paheli Leela, Tusshar Kapoor in the upcoming Kya Kool Hai Hum 3, but the worst pairing has been with Ram Kapoor. Kapoor goes full throttle with his uncomfortable and creepy behavior with Leone's character from ogling at her to buying her company as part of a competition. Kapoor seems to be biding his time away from soaps in appearing as the stalkery second lead in these bad films that he's completely out-acted by Leone. This is one jodi that made us want to shudder and take a shower after.
No Sex Please, We're Cheesy – Hate Story 3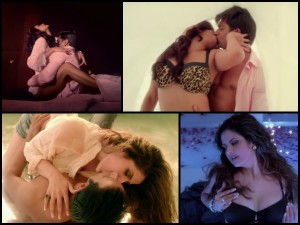 Borrowing the pastel lighting from Drake's 'Hotline Bling' video, the sex scenes in Hate Story 3 were artfully aided by all the lighting and gimmicks. If you thought that blue lighting sex-scenes went away with Parinda or Top Gun, seeing Zarine Khan ride Karan Singh Grover with the lights flashing different colours every other minute was laughable. Or the yellow-lit floors that poor Sharman Joshi was lying on while thinking inwardly, "I went from 3 Idiots to macking on Zarine Khan?" If you had a "what is this even?" look then rest assured, that was the look on the actors' faces whenever they made their "o" faces. We won't fault the director or cinematographer for trying to improve the franchise's sex scenes which have gone from skeezy to cheesy.
Quit the Meta Remakes – Madhur Bhandarkar with Calendar Girls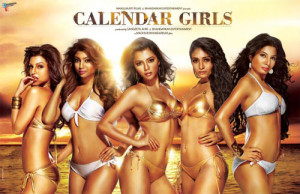 There was a very telling moment in Calendar Girls when the film's director appeared as himself as the "superstar" who was shooting nearby, and one of the girls gushes over him as if he's an auteur of thoughtful movies. Bhandarkar's egregious appearance in his own film by flaunting his amazing talents as a director wasn't the only familiar thing in this dud, which like the rest of his output showcases the depths that some unfortunate models get into from becoming an escort to dating cricketers. It's almost as if there was a quota in mind: girl turning into alcoholic – check √, catty remarks at an industry party – check √, bizarro casting with Suhel Seth – check √, and even predatory photographers – check √. If the agriculture industry or IRS need an exposé, be sure to call Bhandarkar!
Bas Karo Song – Prem Ratan Dhan Payo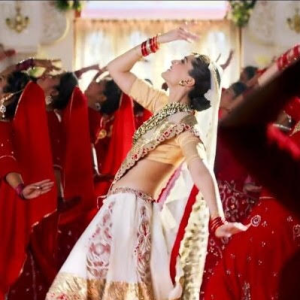 Amidst the clutter of party songs this year, Prem Ratan Dhan Payo's ubiquity on Dubsmash and articles declaring this star did it better than the other, made us want to cry. There's no arguing that the song is catchy as hell and the thumkas make us all amateur belly-dancers, but you couldn't scroll through Instagram without hearing it. Much like the 'Triple-dent Gum' that keeps popping up in Pixar's Inside Out, we really don't want the "payo re payo re payooo" refrain to be stuck in our heads for eternity.
Dreadful Debuts – Sooraj Pancholi & Athiya Shetty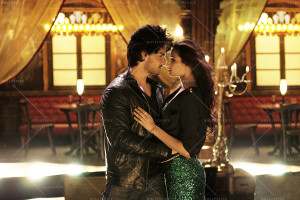 With his troubling rap sheet aside, we have no clue why Sooraj Pancholi is sweeping the Best Debut prizes at awards season. Pancholi and his co-star Athiya Shetty were unbelievably bad in their debut film Hero which was already done better in the quasi-remake in Heropanti with Tiger Shroff and Kriti Sanon. From Shetty's shrill voice screeching "Bathroom selfie guys!" reminding you of all the annoying people you meet at clubs, to the shots devoted to Pancholi's gleaning abs and sweaty body, Nikhil Advani made it painfully obvious which of his two films this year were a cash-grab. It seemed very apt that Pancholi admitted, "Do hi kaam aate hain: dadagiri aur body bananaa!" Well, that should clear up why acting was left out of his contract.
Crazy Choreography – The Robot Namaste in Prem Leela, The Almost Fall in Manma Emotion

Every year a Salman Khan movie comes out, and every year we are graced with another innovative dance step that Khan can kinda master with his stiff dancing. This year, Mudassar Khan who is a stunning hip-hop dancer in his Lil Masters show, but clearly concessions have to be made when training Khan who got to do a robotic namaste in 'Prem Leela'. Starting low at his hip, Khan swivelled his hands into the right formations and did an interesting robot namaste for the devotional song. It's a move that we're definitely going to copy when greeting relatives, and it's one that Khan can no doubt use when he's dancing in his 60s much later on.
'Manma Emotion Jaage' featured two of Bollywood's best dancers, Kriti Sanon and Varun Dhawan who couldn't make us not think that they were about fall in that bendy-leg move. Like last year's Action Jackson, it's a cross between the "shit under my shoe" move and the "I've lost my footing" step, and it's nicely capped off with a shoulder shuffle that we thought was left in the High School Musical films.
Put Down the Filter – Jazbaa & Dirty Politics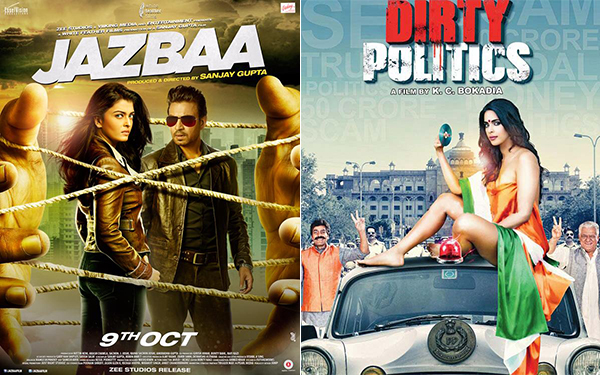 We're quite sure that Aishwarya Bachchan looks fine crying with regular daylight on her, but director Sanjay Gupta thought that adding a bright green filter would aid the drama, and what a mistake. He's already been filter-happy before with his interference in Acid Factory which had the unnecessary sepia tone throughout. It's like that friend on Instagram or Snapchat that's obsessed with the Nashville filter, and insists on every frame being in that harsh lighting. The filter didn't help the story nor improve the performances of the performers whose "Why did I sign this?" faces were plainly obvious in that glaring light. Dirty Politics had the unfortunate blue filter to punctuate its central and gross sex scene between Om Puri and Mallika Sherawat. To film a blue film, one doesn't necessarily need a blue filter!
Reformed Character – Ajay Devgn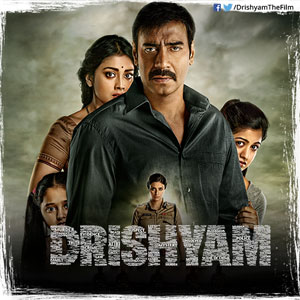 We criticize Ajay Devgn every year with the Razzies but it's only because we miss his stunning work in films like The Legend of Bhagat Singh or Khakee, his early millennial hits which cemented him as a thoughtful actor. We were in for a surprise when he turned in a moving performance in Drishyam. The film has five different remakes in various languages with the original Drishyam with Mohanlal in the lead, and more recently, Kamal Haasan in Papanasam (Tamil). It's easy to picture Mohanlal and Haasan as an Everyman, but Devgn does a good job of conveying the fatherly anguish and it's deeply satisfying to see him reined in and not slumming it through every scene. Here's to more films that rehab his potential.
Recognize your Privilege, Dudes – Male Actors in Bollywood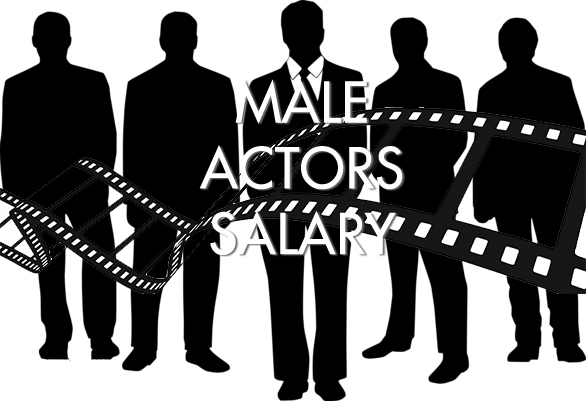 With a national conversation about gender equality and pay differences between male and female actors happening in Hollywood, the conversation has been widely spoken about in Bollywood too. Anushka Sharma spoke of the micro-aggressions she's dealt with in treatment from smaller rooms on outdoor shoots, to Priyanka Chopra talking about unfair pay for actresses. Yet when journalist Rajeev Masand asked actors Ranveer Singh, Akshay Kumar, Anil Kapoor and Varun Dhawan if they'd noticed this, they quickly got sheepish and deflected with "What set is she working on?" It's disappointing that actors aren't able to look beyond their privileged position in the industry and change things for the better. Perhaps take the memo from Bradley Cooper who agreed to negotiate his fees on par with his female co-stars. It's a conversation that needs to be had, and having allies in male actors makes the most sense than downplaying the struggles of their female co-stars. It's 2015 guys!
Worst Film or Unintentional Gem? – MSG/MSG2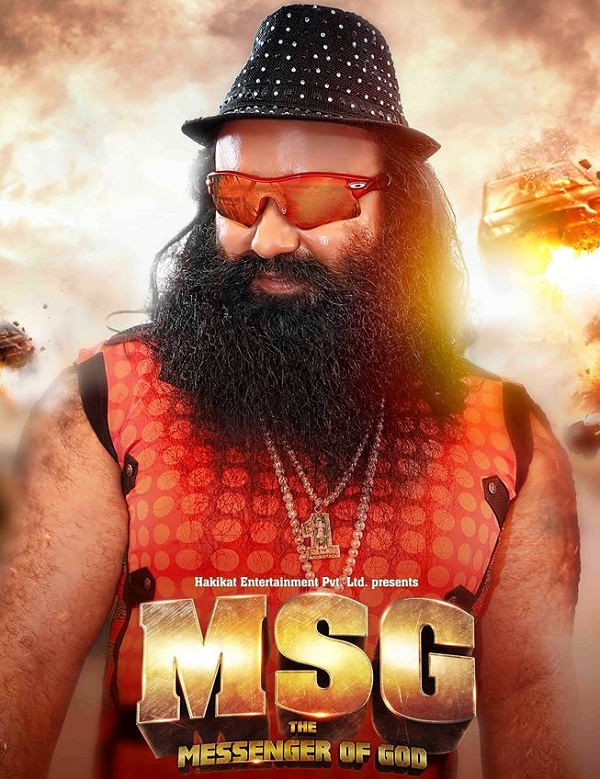 This year's vainglorious production was Messenger of God (MSG) and its swift sequel, that starred Gurmeet Ram Rahim Singh, the religious leader of the Dera Sach Sauda (DSS) group. I haven't watched a religious propaganda film that made me so frightened for its followers and the viewers that it doesn't convert in the process. MSG and its sequel are either the worst films you'll ever see or they're films that drinking games are made for, a fate I couldn't avoid after laughing through a crowd calling him "Rock Papa!" for the umpteenth time. Whether he was showcasing his wealth like a hip-hop don in the song 'Never Ever' or trying to eradicate us of our social ills like AIDS, prostitution, corruption, and many more bad deeds that Singh thinks he can correct in the 197-minute film. The Fast and Furious franchise have nothing on Singh, who released a sequel in the same year, and it got even more offensive as Singh leaps about in the forest in an attempt to save adivasis from drugs. If there's one thing the country can unite on, it's in issuing a nationwide ban against multiple threat director-music composer-producer-writer Singh from creating more monstrous sequels!