Like every year 2012 has it share of celebrity hook ups and breakups. Some went onto to deny the relationships completely while others were candid about it. Bollyspice now brings to you a 'short'listed list of the hook-ups and breakups that made the news in 2012.
SHAHID KAPOOR AND PRIYANKA CHOPRA: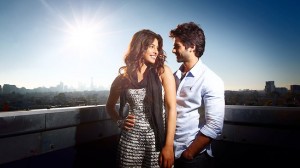 Shahid Kapoor has indeed been linked with almost all his co-stars, but sources have confirmed that whatever 'thing' he has with Priyanka Chopra is more than just a rumour. Apparently they did not come out in the open with their relationship as Shahid did not want to after the much publicized hookup and break-up with Kareena Kapoor. He event admitted to never wanting to be open about a relationship ever again on Anupama Chopra's The Front Row. During the promotion of Tere Meri Kahaani and on KJo's 'Koffee with Karan' it became very much apparent that there's more between than two than just mere friendship. Before we could even get a confirmation about the hook up sadly news came that the two had broken up due to various differences.
NARGIS FAKHRI AND UDAY CHOPRA: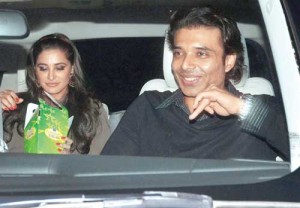 She may just be one film old in the industry, but Nargis Fakhri has her share 'good friends' in Indian cinema already. The Rockstar actress was spotted leaving Uday Chopra's residence post-midnight after Yash Chopra's demise and this only fueled the rumour that was already doing the rounds which was that the two are quite the item these days. Both of them denied the reports, saying that they do not care what the media thinks.
In fact she just tweeted on Friday January 4th, "Happily single n totally into my work. I'm not getting married anytime soon to anyone."
PRATEIK BABBAR AND AMY JACKSON: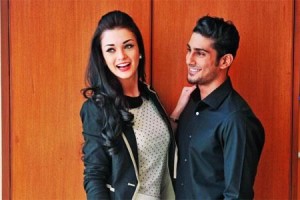 After denying it for quite some time, Prateik Babbar and Amy Jackson finally admitted that they are seeing each other. Prateik even went on to tell the world how committed they are and that they are also living together. Of course there's the much publicised tattoos that they were only too eager to flaunt. Amy has 'Mera pyar mera Prateik' inked while Prateik's tattoo says 'Mera Pyar Meri Amy'. There were rumours about the couple parting ways, but they denied the reports.
ANUSHKA SHARMA AND RANVEER SINGH: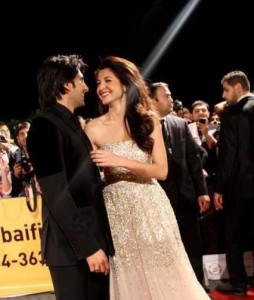 Although this couple never admitted their relationship, on one hand Anushka Sharma very clearly said that they are 'just friends' while on the other hand Ranveer Singh mentioned that they have 'drifted apart'. Well, if sources are to be believed, the duo have been in an on-off relationship for the past 3 years but recently called it off for good as Anushka was not ready to make it official while Ranveer had told his friends they were. Anushka refused to comment on this as well.
SIDDHARTH MALLYA AND DEEPIKA PADUKONE: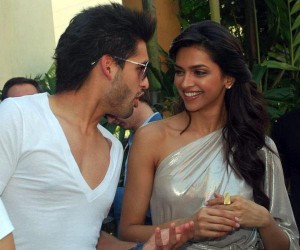 This relationship that commenced during the IPL and was one of the most talked relationships of B-Town and has sadly now ended. Word is that it was not the most amicable breakups and that Deepika is not even friends with Siddharth post them parting wys. Sources say that Deepika prefers not to be friends with the person post breakups as its her coping mechamism. Interesting formula although what do we make of the newly found friendship with ex-Ranbir Kapoo? Coming back to Siddharth, he has admitted bumping into her and claims he is always going to be there for her. This breakup also led to the re-entry of Nihar Pandya, Dippy's ex-boyfriend. They are apparently friends now.
JUST MARRIED!
We also had quite a few couples tying the knot this year. Ironically many of these couples had been asked the question "when will you tie the knot?" for quite some time now and 2012 was the year when we all finally got our answers.
Ritiesh Deshmukh & Genelia D'Souza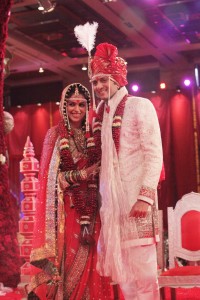 A friendship that started with their first film together, also their debut films, 8 years ago survived the test of time. Ritiesh and Genelia announced their wedding late last year and conincidently this coincided with the release of their film Tere Naal Love Ho Gaya though both claim this was purely a work of fate and not a publicity stunt. The couple had a very public sangeet, wedding and reception with the whos who of B-Town and politics attending all the events. In addition they had a very private Catholic marrige ceremony also in Mumbai that was attending by only close friends and family. No doubt the couple make an adorable pair!
Esha Deol & Bharat Thaktani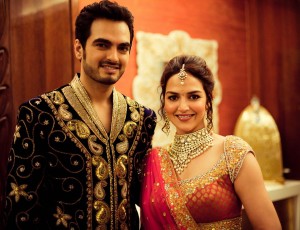 As Hema Malini had promised, if Esha's acting career didn't take off she was more than keen to get her daughter settled down. In the past we've always read/heard Esha or Hema says that all that has been on Hema's mind is marrying off Esha so finally the time came in 2012. Esha Deol tied the knot with businessman Bharat Takhtani this June in the royal South Indian style that took place at Iskcon Juhu. The wedding witnessed a number of high profile guests.
Saif Ali Khan & Kareena Kapoor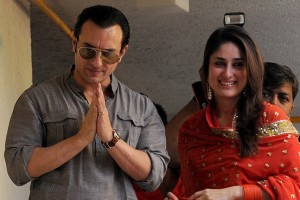 Openly in a live in relationship for 5 years and popularly known as Saifeena (a name that they hate), Saif Ali Khan and Kareena Kapoor finally sealed their relationship with the marriage stamp in October with a registration marriage followed by a grand reception. The marriage was quite private to our surprise with only a big dinner party in Mumbai which was attended by the film fraternity. A Delhi reception was also held and we suspect this was to ensure that the political personalities could also join th festivities as this event didn't see any film fraternity guests.
Vidya Balan & Siddharth Roy Kapoor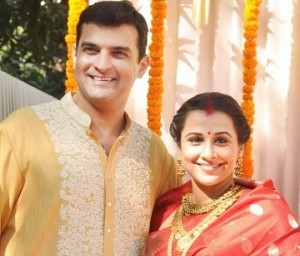 In a very simple and down to earth way Vidya Balan and Siddharth Roy Kapur got married this December. It was a temple wedding, and the actress was dressed in the traditional Tamil way. The couple had been linked for quite some time however never confirmed their relationship.
And with that we call it a year! Time to see what cupid brings for our celebs in 2013!