Despite the gems we have seen in 2012, there's always going to be a lineup of duds that let you down and unintentionally make you laugh. 2012 rolled out the big masala films and introduced a great bunch of well-written and thoughtful films. So it's time to scrape through dreck and remind ourselves of films that were better left unwatched and tossed out and that too for the right reasons! From egregious dubbing voices for debutantes, to more ridiculous dance moves from Salman and Ajay Devgn, the Razzies this year remind us that there's always the good, the dreadful, and the awful.
Faltu Jodi Award – Ajay Devgn and Sonakshi Sinha (Son of Sardaar) || Ajay Devgn and Asin (Bol Bachchan)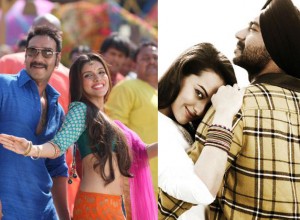 Woah, a repeat offender from last year! Ajay Devgn, try as he might to pull us into cinema seats for his masala films, is often paired with younger ladies, which makes him come off a bit skeezy! Especially in pairing with Sonakshi Sinha who looks a bit too daughter-ish for him in Son of Sardaar. Unfortunately, in the clash of the titans of older men chasing young women this November, audiences, albeit with uncertainty, put their money with Shah Rukh and Katrina Kaif! In Bol Bachchan, Asin and Ajay were operating on two different levels of acting styles, which made them flounder in the romantic moments. If London Dreams all those years ago taught us something, it's that Asin clearly belongs with Salman.
Cut the Connotation – 100 Crore Club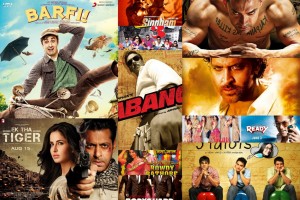 Our fascination with the 100 crore club reached its fever pitch in 2012, from newspapers to stars speaking on this mythic club that certain films have managed to reach. In the end, it's the connotation of what that term is associated with from the leading film Ek Tha Tiger to a Bol Bachchan that is most egregious. These films are bandied about with this term to signify that they are the barometer in which other films need to surpass. Or that these 100 crore films are somehow lesser, since they are the flashy biggies. It's a silly competitive spirit that comes across with this term, when it's just numbers that make our eyes pop! Let's put this term to rest and focus on supporting whatever Friday movie that catches your attention, irrespective of what club it may soon belong to.
Arre Bas Karo Song – 'Halkat Jawani'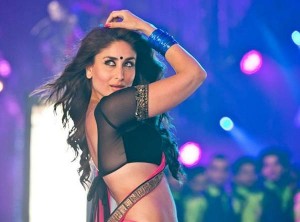 The one selling point of Heroine was built up to be this amazing item number, but when 'Halkat Jawani' finally was released; it was a moderately good and catchy song. But then the video for it came out, where Kareena amassed several shots of her hips and flat stomach which seemed to screech "Look at my curves!" The song grew to be unbearable, the harmoniums beat was stale, the lyrics that were once kind of fun was just juvenile, and the guitar hook made you dizzy. It's the slow and creeping earworm that wriggles its way into your skull and makes Sunidhi's "Aaja's" pop up at the most inopportune times.
No more Naach Ghaana – Kareena Kapoor
You were expecting Salman Khan weren't you readers? That meta-man exists in another dancing universe of his own. Kareena Kapoor has made more appearances this year as the extraneous item girl in 'Dil Mera Muft Ka' (Agent Vinod), 'Chin Ta Chita' (Rowdy Rathore), 'Halkat Jawani' (Heroine), and 'Fevicol Se' (Dabangg 2). Now we love her attitude and Beboisms in each, but it would be ideal if she did more actual dancing than wiggling her hips and heaving her chest. She was barely there in Rowdy Rathore, if only to strike model poses and do the roti-making signature move on Akshay's chest. While in 'Halkat Jawani', the camera decided her hips and belly were more significant "items" of the item number. She was miles behind Maryam Zakaria in 'Dil Mera Muft Ka', which was a bit cringing to see her flail and sweep the floor in' Maar Daala' fashion. Please no naach-ghaana Kareena, especially if there's going to be less dancing and rhythm than a Sunny Deol concert!
Crazy Choreography – mouth washing in 'Po Po'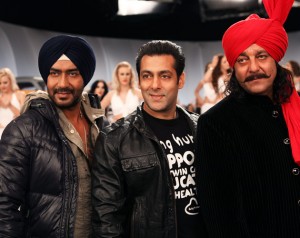 Honestly, what on earth was the mouth-washing move here? That Ajay Devgn managed to rope in the two dance-challenged actors like Salman and Sanjay to lumber about with the silliest dance move in ages. Tellingly, even the king of nonsense choreography Salman looked like he was even cracking up "They gave me this after the belt shuffle, the bicep pump!" It was the most lethargic of songs, maybe we should thank the director for not asking the three men to overexert themselves and leaving it to their cheeks to do the work. This may just take the cake, we eagerly await something that could top even this move.
Fire your Dubbing Artistes – Sunny Leone and Prakash Raaj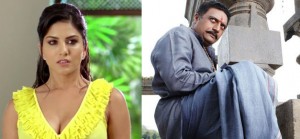 Firstly, why dub one of the best actors who already has a perfectly menacing and lascivious voice that could have conveyed Bacha Bhaiya's aggressiveness in Dabangg 2. Perhaps, Arbaaz was wary of Raaj not getting the right Bihari accent, but does it really matter in a film like Dabangg 2? He's got an inimitable voice that complements the villain roles that he takes in Hindi films and Rohit Shetty's Singham proved just that. We were sorely disappointed when the gruff and deep came out of Raaj's mouth, it certainly lessened the impact of him as an effective villain. On the other end of the spectrum was the girlish voice for Sunny Leone's debut! Now that was the most unintentionally hilarious aspect of Jism 2, whether it was to give Sunny some innocence, it just did not work. While Leone's acting left much to be desired, it wasn't as bad as her voice which was so out of sync with the character and her movements. It didn't help that lines the film was cluttered with dialogues like "Apni mulk ki madat toh main already kar rahi hoon kapde utaar ke" which was already clunky enough!
Stop the Shayari– Randeep Hooda
While we will accept that Randeep Hooda may be slumming it in Jism 2, but what was up with the thespianism to his performance here? Whether it was eating Leone's face in the romantic scenes, or reciting poetry about her jism, Hooda took his role a little too seriously. Conjuring up a Bane crossed with Naseer voice, he made sure the audience held onto to every awkward phrase with his precise enunciation and lofty acting. It made the film a guilty pleasure contrasting the wooden and hammy acting by everyone involved. Let's hope there aren't too many Ghalib couplets in Murder 3 next year!
Dreadful Debutante and Atrocious Actress – Amy Jackson (Ek Deewana Tha)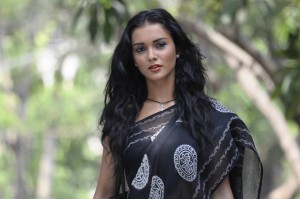 We know this is the same English girl from Madrasapattinam (Tamil) who was moderately good there but in her Hindi debut, she was not up to the huge task of inhabiting the role of Jessie in Ek Deewana Tha. It was perhaps doomed from the start, when Gautham Menon picked Jackson to fill in for Trisha in the remake of his earlier Tamil hit Vinnaithaandi Varuvaayaa. Jessie was an iconic character because she was so unpredictable and realistic, while Jackson did not make any effort to translate that to the Hindi version.  All of the complexities and foibles of that character were missing in Jackson who was completely lost here and figuring out her acting midway through the film. Leaving her mouth agape for the oddly cast dubbing artiste to fill in, Jackson looked uncomfortable and fidgety the whole time. The expectations were mammoth and she just couldn't pull it off. She may have had some micro moments of chemistry with her ex-boyfriend Prateik, she fizzled out and stared into space for most of the romantic scenes. Then there was the brownface, which is just insulting to the audience. Amy may be making successes down South but we would kindly ask her steer clear of Bollywood till she gets some acting lessons.

Awful Actor – Ajay Devgn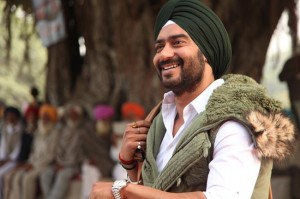 This is a nasty surprise since even in Devgn's masala roles in Singham and the Golmaal series, he was moderately restrained and didn't overdo it. Perhaps it's the Rohit Shetty effect, where Devgn attempted the same feeling for his home production Son of Sardaar. It was such a misfire, as Shetty knows how to tailor his film around Devgn in the right way, by himself Devgn just went way too OTT. His character was just too much for an already stuffed and bloated film that just went nowhere. It's not his best, and I'm sure he's gonna overlook this one later on.
Bakwaas Film of the Year – Players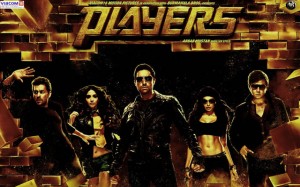 Well this is an example of how not to start off the year! Abbas-Mustan were not in their element, and a Italian Job remake with rights, could have been fun, but a complete dud. Whether it was the whole disconnect between all the actors,  (Sonam, please no item numbers!) who were either phoning it in or just sleepwalking through their roles. It was  a shame to see Abhishek Bachchan wasted in one of his usual 'cool-guy' roles, when he can do so much better. While his year got mildly better with Bol Bachchan, there was a general lack of chemistry between him and Bipasha and Sonam. Casting the wooden Neil Nitin Mukesh as the villain was one of the inadvertently silly moments. It was a hack job by the director team who seemed to use their budget flying to exotic locales and throwing nonsensical twists everywhere.