As we say adios to 2012 we can't help but look back on a year of Bollywood and fashion. Unfortunately for the stars on this list, however, fashion-wise 2012 has proved to be a terrible year as their wardrobes have frightened us as they pose for cameras at the various events they attended. The stars on this list should take notes and maybe hire a good stylist to make sure they do not re-appear on the list next year. Scroll down to see the worst fashion moments of the worst dressed Bollywood stars of 2012.
Amisha Patel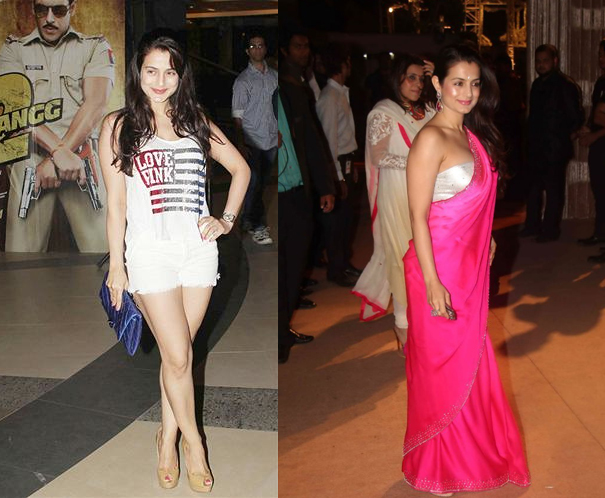 Amisha Patel is one actress who I am starting think there is no hope for when it comes to wardrobe choices (and perhaps films). This is not the first year she has made it onto this list and quite frankly her fashion sense has not improved. The actress seems to favour all things tacky; she can even make a sari look tacky.  Lets hope in 2013 Ms. Patel finally invests into a decent stylist.
Priyanka Chopra
Priyanka Chopra has made some terrible outfit choices in 2012 especially when it comes to wearing western attire. Considering Priyanka has a stylist I would expect better from a star of her calibre.  As someone who released her debut album in 2012 and is trying to break into the international music market she really needs to up her game when it comes to fashion so she can compete in a market where fashion is considered everything. Priyanka Chopra we think for 2013 if you intend to makes waves outside of India, the current stylist will have to go!
Asin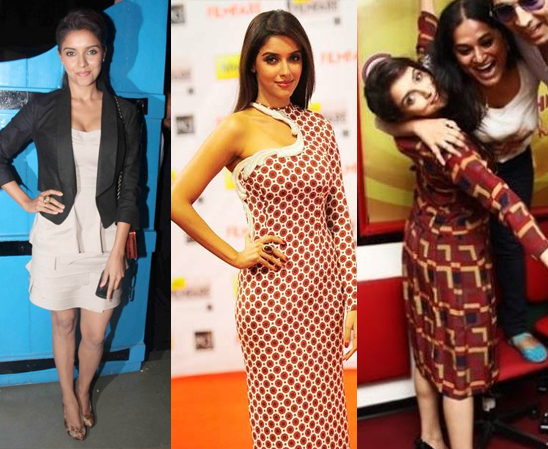 Asin's bad sense of fashion shocks us both on and off screen. She is one actress who still hasn't learnt from her mistakes of last year and needs to sort her style out pronto! Although the actress seems to have started to have more fun with her outfit choices she still hasn't got it quite right. Style is not necessarily about wearing the top designer labels; Asin opted for a Stella McCartney gown and still looked terrible. Perhaps Asin should opt for more classic and simple pieces for 2013.
Parineeti Chopra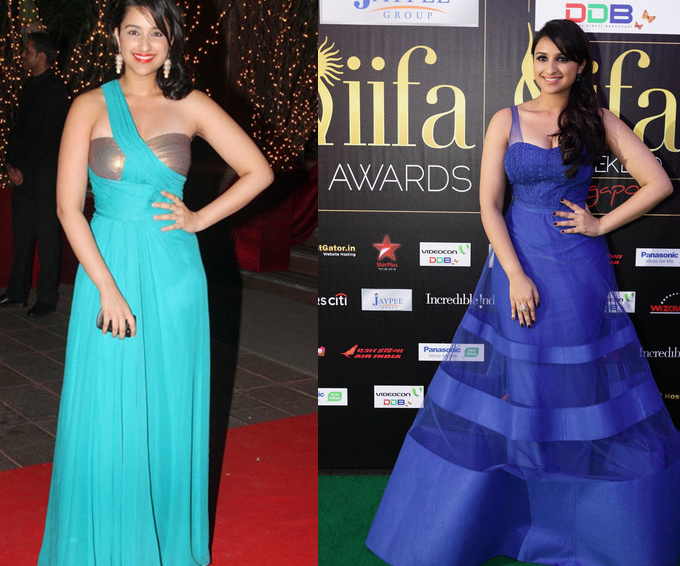 PC's young cousin also joins her on this list sadly. While we appreciate that Parineeti Chopra has dared to be different on many occasions the actress has just not got it right. It is all good trying something different but you need to find what suits your height and look. Maybe its time to stop following the steps of her Priyanka and find her way into the world of fashion. Here's hoping in 2013 she discovers what works for her and gives us some stunning appearances at last!
Katrina Kaif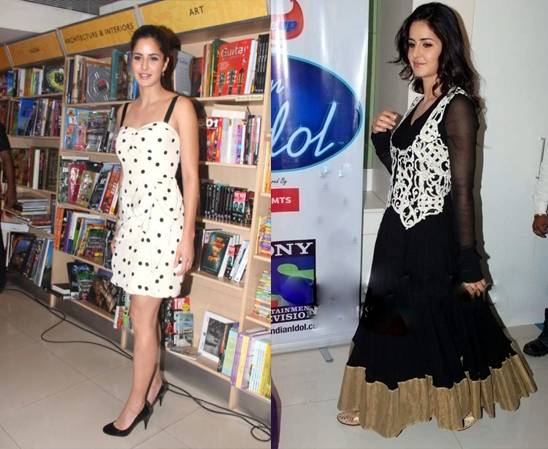 Katrina Kaif makes it onto this list because quite frankly her style bores us. There is nothing special about the outfits she wears. We perhaps notice this more for her than any other actress as she's perhaps one of the busiest ladies around doing a multiple appearances in one week. Yes, simple can sometimes be effective but Katrina's choices are just plain boring.  As a youthful actress with a great figure Katrina Kaif should start to have more fun with fashion. We hope she finds a new bold stylist in the year 2013 who isn't afraid to to try out new things on her.
While you all know we could easily extend this list to include plenty more but for now we're giving those who missed out on the list a chance to pull their socks up and change our opinion by this time next year. We're excited to see what the new year brings in the world of fashion and how our celebrities incorporate that in their various onscreen and offscreen looks.