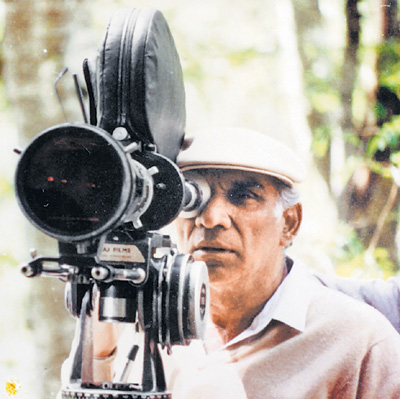 "I always believe that my films should give some hope to the man who comes to watch them for those three hours. If he goes home on an optimistic note, I would feel satisfied at having done my duty." – Yash Chopra
It was indeed a sad day when news spread that one of India's finest filmmakers, Mr. Yash Chopra, unexpectedly passed away at the age of 80. Mr. Chopra is an undisputable legend and he has crafted some of the finest commercial films the Bollywood audiences have ever feasted their eyes upon. If Satyajit Ray is considered by Indian film enthusiasts to be the supreme director when it comes to art-house cinema, Yash Chopra can be classified as the definitive director when it comes to mainstream cinema. Yash Chopra is largely famous for making wonderful romantic films, though he has directed a handful of non-romantic films also. Yet no director has managed to exemplify the potent effects which love can have on human beings like Yash Chopra has done so through his films. They will leave a lasting impression on you and their fine quality will tempt you to watch them again and again. Yash Chopra was not only passionate about the films he made; he also took great interest in the music which accompanied them. This has led to some truly phenomenal soundtracks surfacing from the Indian film industry. To some extent, Yash Chopra can be referred to as a music director also for always ensuring that some truly splendid and memorable melodies were at the heart of his films. Moreover, age did not prevent him from keeping pace with modernity. His films always reflected the era in which they were made and the way society appeared for many. It is unlikely that there will ever be another filmmaker like Yash Chopra again. His films contain unique styles, settings and storylines which the mass audience will instinctively associate him with. As a special tribute to the great auteur, this article will chronicle Mr. Chopra's career and the significant contributions which he has made towards Indian cinema.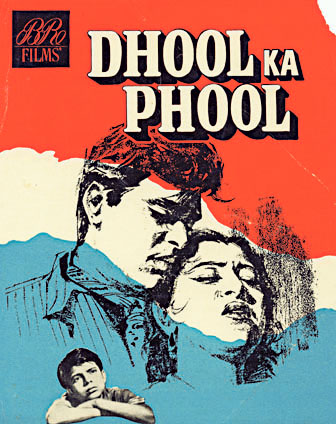 Born in Lahore, British India on 27 September 1932, Yash Chopra began his film career as an assistant director to I.S. Johar for a very brief period during the 1950s. He subsequently worked as an assistant director for his brother B.R. Chopra under his production company B.R. Films. He was a part of some of B.R's key films including Ek Hi Rasta (1956) and Naya Daur (1957). After seven long years as an assistant, Yash Chopra finally got his big break as a director with the film Dhool Ka Phool (1959). It starred Mala Sinha, Rajendra Kumar, Nanda and Manmohan Krishna in pivotal roles. It was one of the early films to focus on the conception of a child through pre-marital relations. Dhool Ka Phool was the fourth highest grossing film of that year and gave Yash Chopra his first taste of success. However, his second film Dharmputra (1961) was not so successful, though it did manage to win some awards and critical acclaim. The film starred Yash Chopra's soon-to-be long term associate Shashi Kapoor, as well as Mala Sinha and it focused on the communal tensions between Hindus and Muslims in India. Although Dharmputra was not a major commercial hit, Yash Chopra was brave enough to create one of the earliest films which illustrated India's tragic partition and communal violence during the year 1947. It touched on partition at a time when the wounds from that particularly shocking event were not completely healed for many. For that reason Dharmputra can be classified as historically significant and one of his most important works.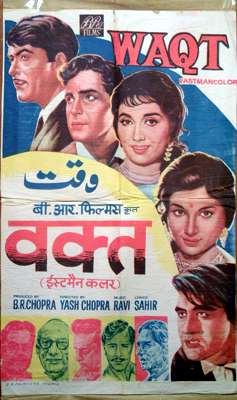 Yash Chopra had got only a glimpse of success with Dhool Ka Phool, but it was during the year 1965 that he would experience success like never before with his first ever colour film Waqt (1965). It was one of the first Hindi films to have a multi-star cast, with big names such as Sunil Dutt, Raaj Kumar, Shashi Kapoor, Sadhana, Sharmila Tagore and Balraj Sahni headlining this blockbuster hit. Interestingly, Yash Chopra originally wanted the Kapoor brothers (Raj, Shammi and Shashi) to star in this film, but he was told by his colleagues that it will not work. As a result, Yash Chopra only took on Shashi for one of the key roles. The story is based on three brothers who separate as a result of an earthquake. It is over time that they come across each other again without knowing that they are related. Some dramatic events eventually trigger their reunion. Waqt was a phenomenal success at the box office and it helped to consolidate Yash Chopra's position within the Bombay film industry. It also had a fantastic soundtrack with memorable classics like 'Ae Mere Zohra Jabeen', 'Chehre Pe Khushi', 'Kaun Aaya' and 'Aage Bhi Jaane Na Tu.' Yash Chopra went onto win his first ever Filmfare Award for Best Director due to the unanimous critical praise which Waqt received. It has now become a cult classic and many would undoubtedly cite it as one of his best directed films.
Before the sixties were over, Yash Chopra made another monumental film titled Ittefaq (1969). This was one of Hindi cinema's early (though not the first) films which contained no songs whatsoever. It starred superstar-to-be Rajesh Khanna and Nanda and it revolved around a man who is falsely accused of his wife's murder and takes shelter in a middle-class woman's house. The film was made in only twenty-eight days and Yash Chopra eventually won his second Filmfare Best Director Award. It can be considered as a film that was very ahead of its time and he managed to successfully extract some gripping and unforgettable performances from Khanna and Nanda. In terms of tone and structure, Ittefaq is a very unconventional Yash Chopra film. Therefore, due to its thriller concepts and the fact that it is the only film he has made without the use of songs, it is a must watch for anyone who has never encountered it before!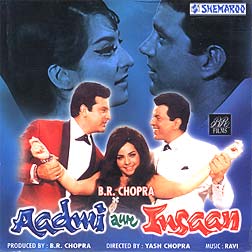 Just before he left B.R. Films to set up his own production company, Yash Chopra dished out Aadmi Aur Insaan (1969), starring Dharmendra, Feroz Khan Mumtaz and Saira Banu. It was an average grosser and the film itself only has some likable elements to it. Most of the film was made before Ittefaq, but there were delays to the final parts of filming as Saira Banu needed some time off for medical reasons. This would be Yash Chopra's final release under B.R. Films before he went onto establish one of the biggest production houses in India today: Yash Raj Films.
The first film which Yash Chopra produced and directed under his new company was Daag (1973). It starred Rajesh Khanna, Sharmila Tagore and Rakhee in the leading roles. Daag was a very bold and modern film. It became one of the top grossers at the box office during the year of its release and Yash Chopra won his third Filmfare Best Director Award for this film.
Yash Chopra also directed several films for his friend Gulshan Rai under his production company Trimurti Films. These included Joshila (1973), Deewaar (1975) and Trishul (1978). The latter two films were colossal hits and they were instrumental in shaping superstar Amitabh Bachchan as the 'angry young man' of Indian cinema. Deewaar is especially a noteworthy Yash Chopra movie. His decision to direct a film based on two brothers who possessed paradoxical identities and ways of conduct was very well received. He went onto win his fourth and final Filmfare Best Director Award for Deewaar and it can be dubbed as one of the finest non-romantic films that he has ever made during his long-term career. Yash Chopra managed to pluck out a superb performance from Amitabh Bachchan and many critics regularly cite this as one of Amitabh's greatest films.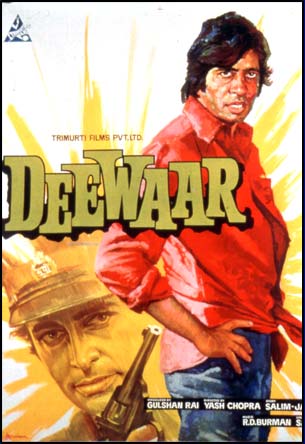 Following Deewaar, Yash Chopra released his second home production titled Kabhi Kabhie (1976). Considered to be one of Amitabh's best films as a romantic hero, Kabhi Kabhie was another multi-starrer which had actors like Rakhee, Shashi Kapoor, Rishi Kapoor, Neetu Singh and Waheeda Rehman in key roles. The film has become an institutional classic for its progressive storyline, fine performances, breath-taking Kashmiri locations, as well as a beautifully composed soundtrack by music director Khayyam and lyricist Sahir Ludhianvi. Songs such as 'Kabhi Kabhie Mere Dil Mein,' 'Main Pal Do Pal Ka Shayar Hoon' and 'Tere Chehre Se' are still in vogue today. A large portion of Kabhi Kabhie was shot in Kashmir. Yash Chopra mentioned in a recorded interview that he and the entire team enjoyed making the film so much in Kashmir that it felt as if they were on vacation rather than at work. The film is a generational love story and Amitabh, Waheeda and Shashi especially provides us with some truly impressive performances. Undoubtedly, Kabhi Kabhie is one of Yash Chopra's masterpieces and for many dedicated Bollywood fans; it is most likely that this one is on their list of favourite films. It is considered Yash Chopra's most triumphant film depicting romance on the big screen!
As well as Kabhi Kabhie, Kaala Patthar (1979) and Silsila (1981) are also two other great films which Yash Chopra made under his production company, with the latter being one of his personal favourites. Watching them both will only strengthen your appreciation for his way of filmmaking and the great lengths which he goes to in order to entertain his audiences. They contain great scripts, spellbinding performances, catchy soundtracks and most importantly: the Yash Chopra touch. They are also two defining films of Amitabh's career, with Silsila being the last film he made with Yash Chopra as a leading protagonist. Unfortunately neither film did overwhelmingly well at the box office. Although Silsila is already a classic, I am certain that there will be a rising public interest in Kaala Patthar over the years as a result of Yash Chopra's passing. Many will come to perceive it in a whole new way and appreciate the creative techniques which he adopted for this particular film.
Following Silsila, Yash Chopra had entered his lean phase during the 1980s and he did not manage to deliver many successful films during this particular period. Although Mashaal (1984) was critically appreciated, largely due to Dilip Kumar and Anil Kapoor's powerful performances, it was not a massive hit at the box office. Subsequent failures followed with Faasle (1985) and Vijay (1988) gaining little critical recognition, with the former being a commercial flop. However, Vijay did do very well at the box office, but Yash Chopra himself admitted in a recorded interview that it was a "compromise," as the films which he had recently made from his heart did not do well.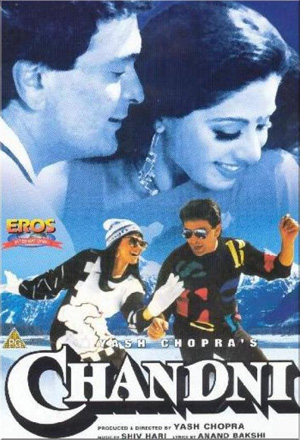 Yash Chopra's lean phase eventually ended and he bounced back with the megahit Chandni (1989). This was the film which many consider to have brought an end to the action era in Bollywood and resulted in the revival of romance as a central plank of Hindi films. Chandni set the trend for making Indian films in Switzerland. Its eye-catching mountain locations and snowy areas not only reinforced the romantic feel in Yash Chopra's films, but it also saw a radical increase in Indian tourists visiting Switzerland. A lake in the country has been named after Yash Chopra as a symbol of gratitude by the Swiss government. Chandni was also the first time Yash Chopra would work with the talented actress Sridevi. He has directed many beautiful heroines in his films but Sridevi is undoubtedly the best of the lot! He managed to enhance her image and made her appear as radiant as ever in Chandni. The songs certainly helped, with classics such as 'Mere Haathon Mein,' 'Chandni O Meri Chandni' and 'Tere Mere Honthon Pe' contributing not only towards the success of the film, but also towards Sridevi's popularity within Hindi cinema. Chandni is definitely a must watch if you want to see the ultimate Yash Chopra heroine.
Towards the end of 1991, Yash Chopra released another fine film titled Lamhe (1991). This is another one of his personal favourites along with Silsila. It starred Sridevi in a double role, as well as Anil Kapoor, Waheeda Rehman and Anupam Kher and is arguably one of the most audacious films Yash Chopra has made in his career. The film is centred on a young man who falls in love with a woman who is older than him and already in love with someone else. The woman and her husband die from a car accident, with the woman giving birth to a baby girl just before she dies. As her daughter gets older, she develops an unyielding affection for the man who once loved her mother. Lamhe was unfortunately a commercial flop at the box office, though it did very well overseas. Along with Kabhi Kabhie, this is perhaps one of the greatest films which Yash Chopra has both produced and directed. Very few directors in Bollywood would have dared to make a film like Lamhe during the 1990s. The story is unorthodox but it works nevertheless. Yash Chopra gave Sridevi her most convincing performance as an actress and it went on to win countless awards due to the immense critical acclaim which the film received. Lamhe is a must see if you want to see Yash Chopra at his best!
After the box office failure of Lamhe, Yash Chopra directed his last film outside of Yash Raj Films called Parampara (1992). It was an instant flop and is considered to be one of his worst directed films. Yet he would instantly return at his best with Darr (1993). This is one of two films which rocketed Shah Rukh Khan to superstardom (the other being Baazigar, 1993). Yash Chopra was already largely credited for Amitabh's success during the 1970s. Little did people know that he would manage to do it again with Shah Rukh Khan. Yash Chopra provided him with one of his most memorable performances as a mentally deranged lover, who commits numerous erratic acts in order to try and win the woman whom he is infatuated with. Interestingly, a number of actors such as Aamir Khan were offered Shah Rukh's role first, but they declined it as they feared they would be branded as a villain forever. Although there are large romantic elements to the film, the thriller aspects of it do remind you of Yash Chopra's previous film Ittefaq. Darr was the third highest grossing film during the time of its release and won Shah Rukh the recognition he longed for thanks to Yash Chopra.
Yash Chopra would go onto to establish a long working relationship with Shah Rukh and gave him additional classics, which include Dil To Pagal Hai (1997) and Veer-Zaara (2004). He also produced his son Aditya's directorial debut film Dilwale Dulhaniya Le Jayenge (1995), which starred Shah Rukh and Kajol and is considered by many as a landmark in Indian cinema. These films are regarded as some of Shah Rukh's best work as an actor and as a romantic hero. Yet you cannot help but make the assumption that without Yash Chopra's guidance, Shah Rukh would not be the famous romantic hero which most of us know him for. Yash Chopra was one of few directors who carved a romantic personality for Shah Rukh on the big screen and it is this particular attribute which has made him incredibly popular amongst the mass audience.
Although Dil To Pagal Hai is an all-round entertaining film and the first time Yash Chopra would work with the brilliant Madhuri Dixit, Veer-Zaara is particularly noteworthy for its cross border romance. Talking about Veer-Zaara, which is based on the story of an Indian boy falling in love with a Pakistani girl, Yash Chopra said in an interview: "Though it's a film about cross-border love, there isn't a word of politics in it. Forget politics, there isn't slap, not even a raised voice in Veer-Zaara. It's a very intense, humane and emotional story. Veer-Zaara is a humble tribute to my home in Punjab. It's my tribute to the one-ness of people on both sides of the border."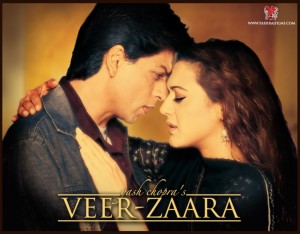 Though he resided in Bombay for most of his life, Yash Chopra remained eternally connected to his home region in Punjab. His love for Punjab and Punjabi culture were exemplified in a film like Veer Zaara. It contains a beautifully crafted script and some unforgettable drama and romance. Furthermore, you will get a sense of Yash Chopra's personality and who he was by witnessing his depictions of the Punjab in this film. Both Veer-Zaara, as well as Dil To Pagal Hai were enormous hits at the box office and won numerous awards.
At almost 80 years of age, Yash Chopra made the praiseworthy decision to return to the director's chair with his latest project Jab Tak Hai Jaan (2012). The film stars Shah Rukh Khan, Katrina Kaif and Anushka Sharma and is releasing on 13 November 2012. Its soundtrack composed by AR Rahman and with lyrics by Gulzar, highlights Yash Chopra's continued admiration for the Punjab, with songs including 'Challa' and 'Heer' being sung in fluent Punjabi. On the film itself, Yash Chopra had this to say last year before commencing work on it, "All I know is that I'm making a film that I believe in, a film that is about love and nothing else. A film which has an old soul but a young heart. A film which is classic in its look but contemporary in its language. A film which I'm making on one simple faith… the love that my audiences have given to me over the years. They have tolerated my indulgences for the past 50 years, I'm sure they will indulge me one more time."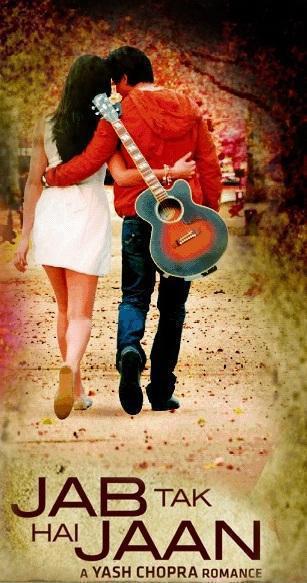 It is indeed sad knowing that Yash Chopra will not witness the audiences' reaction to Jab Tak Hai Jaan. He has spent most of 2012 intensely working on this project both in London and in Kashmir. He only had one song left to shoot before the film was officially complete. However, his untimely death on 21 October 2012 from multiple organ failure due to complications related to dengue fever prevented him from doing so. However, Yash Chopra did say the following in an interview many years ago: "I want to die with my boots on." With only one song left to shoot for the film, he got what he desired to some extent. Jab Tak Hai Jaan will forever be remembered as Yash Chopra's final effort as director and we are sure that it will acquire the same success which most of his other films have done so.
Yash Chopra was perhaps one of the most significant figures to have entered the Indian film industry. He placed a string of beautiful heroines in saris at the centre of the majority of his films, with highly masculine heroes lusting after them in a flirtatious manner. His success made him one of the most powerful men in India and many young directors have attempted to emulate his way of filmmaking. Despite his power, many from the industry say that he was one of the most humble and friendly individuals you will encounter and was passionate about his family, food and films. In addition, Yash Chopra is responsible for giving the legendary singer Lata Mangeshkar some of her greatest songs and has sung for the majority of his films during his 53 year career. Paying tribute to her very close friend, whom she considers as a brother, Lataji stated the following to CNN-IBN: "He was an entire institution in filmmaking. He made every frame look so beautiful. There's so much misery, squalor and poverty in real life. The man on the street went to see a Yash Chopra film to live a dream where everything was picture-perfect, where women were lovely visions in chiffon saris shot against picturesque backdrops in Switzerland and Amsterdam (Netherlands). I am proud and privileged to have given voice to Yashji's lovely heroines."
Lataji has perfectly summarised Yash Chopra's influence on the mass audience. His films can provide you with the escapism you may desire at times when you just want to forget about the real world and enter into a land of fantasy. Rachel Dwyer, who is a scholar and Yash Chopra's biographer, has also eloquently summed up the impact he has had on Indian cinema. "Yashji's films are made in a style which he calls 'glamorous realism', where emotions, and in particular romance, are foregrounded over all other issues. His ability to blend the traditional and the modern and to create a world of romance and love and show a world of beauty with memorable songs is a rare talent."
It is without a doubt that Yash Chopra was a rare jewel, who has constructed some of the most enchanting films you will ever see as a patron of Indian cinema. Chopra once talked about what filmmaking and romance on screen means to him: "I believe in my old style of making films. I think I have it in me to make a different film in my own area of romance. Films on human relationships never go out of fashion. Everyone says 'I love you' these days. But it's about how you say it."
His unfortunate death has brought an end to an era when Bollywood was at its peak. Will we ever come across another Yash Chopra in the future? It is most likely that we never will. As admirers though, we can ensure that his films are preserved and kept alive for eternity so that future audiences will see for themselves the magic that is Yash Chopra.