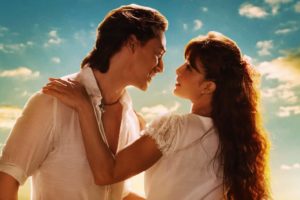 In an awe inspiring career, Remo D'Souza has choreographed hundreds of spell binding songs for screen. It took a much bigger proportion when he went on to direct F.A.L.T.U., ABCD – Any Body Can Dance and then its sequel ABCD 2. Many wondered if he would get ample scope to experiment with the song-n-dance routine when it came to his superhero action comedy affair, A Flying Jatt.
Well, if the newly released 'Toota Jo Kabhi Tara' is any indication, the choreographer turned director indeed has a lot up his sleeves and by no means is he willing to take the tried and tested route.
What adds a unique dimension to the romantic song are some truly 'out of the world' and surreal moments, case in point being Jacqueline tip toeing on the water and then even doing ballerina in thin air.
Shot over 10 days, the song has already crossed over 4 million views. No wonder, 'Toota Jo Kabhi Tara' is turning out to be one perfect romantic song this rainy season.