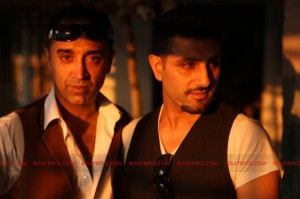 In case you didn't know radio hosts Raj & Pablo love Bollywood! They not only have the hit radio show Love Bollywood on BBC Asian Network, they also have a show called Bollywood Showdown on the B4U network, broadcasting to film fans around the world. In 2010, they released a fabulous compilation album that was, of course, full of their favorite Bollywood songs and which hit number one in the iTunes compilation download charts. Now the Bollywonderful boys are looking to celebrate their love of Bollywood by launching their own T-shirt range inspired by the vibrancy of retro Indian film iconography. They've linked up with a British fashion designer to help create their first range of urban wear which pays homage to Hindi movies.
Excited? So are we! Here's more! The line is called Bollywood Jollygood and the art on the t-shirts celebrates the retro art of hand painted film posters from the Hindi film industry.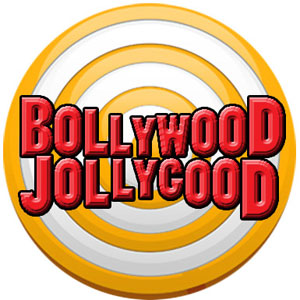 What is really cool is that all the Bollywood Jollygood designs are original artworks, which are hand painted by some of the last few remaining poster painters of Mumbai.

 Bollywood Jollygood is proud to help keep alive this dying art of hand painted Indian film posters. The practice was widespread in the late 20th century, with beautiful and colourful public pieces of art on show across India, but the onset of digital printing has replaced.
This exciting line is being launched in Mumbai next week and the range will be available online from 1st December 2011 at www.bollywoodjollygood.com.
Don't Fit In. Stand Out.
Follow them on Twitter @bollyjollygood
We know what we are asking for for Christmas…