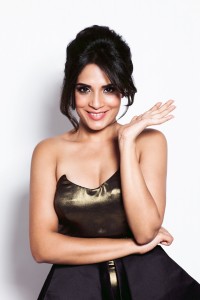 The classic Bengali novella Devdas by Sarat Chandra Chattopadhyay has been told countless times in Bollywood. Well now director Sudhir Mishra is making a new film based on the story which will be told in a unique style.
Actress Richa Chadha has told the Indian press that she watched 8 versions of Devdas as part of her preparation in playing the memorable character Paro. "Essaying a role of a timeless character like Paro is a great responsibility," said Richa. "I had only seen the two Hindi adaptations till date but when I did my homework for Sudhir sir's film I felt it was a great opportunity to study all the movies. I have done my best by adding newness to my character."
The character of Paro has been played by renowned actresses like Suchitra Sen and Aishwarya Rai Bachchan and Richa is now the new addition to a character which many actresses dream of portraying.
Stay tuned for all the scoop on this exciting project!