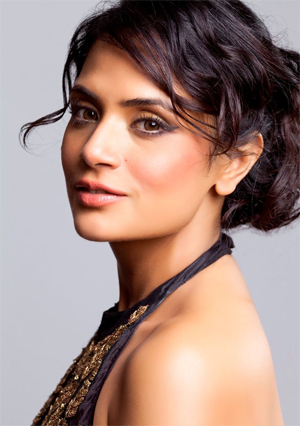 Actress Richa Chadha has had an amazing year thus far. With her attending the prestigious Cannes Film Festival for the third time, to her shooting for the Indo-American Project Love Sonia she has been busy with back-to-back projects. Richa who has never shied away from voicing her opinions on issues that matter, has been chosen to deliver a master class about Indian cinema at the upcoming Indian Film Festival of Melbourne.
An excited and overwhelmed Richa expressed her feelings on being selected to give her inputs at the session, "It feels awesome to be invited to speak on behalf of Indian cinema. There's a huge expat population in Australia and I am excited to meet them. Looking forward to discussing cinema at such a platform."
Richa will throw light on the subject of 'Women in Bollywood' at the event. This prestigious festival is endorsed by another talented actress, Vidya Balan. It is scheduled to begin from August 11 in Melbourne and has previously been a host to an array of some of the biggest and most reputed names in Bollywood like Rishi Kapoor, Rituparna Sengupta, Shreejit Mukherjee and Leena Yadav to name a few.
The talented actress in her master class will share her views on varied topics like the changes and developments in women's roles through the years in Bollywood in both mainstream and non-commercial cinema. She will also speak on how women have broken away from the clichés of the roles offered to the leading ladies in the entertainment industry to the need for sensitizing the way women are represented in Indian films at large.
Richa was recently in the news for her TEDx Talk and her brilliant performance in Sarbjit. She will be next seen in David Womark's Indo-American venture Love Sonia.