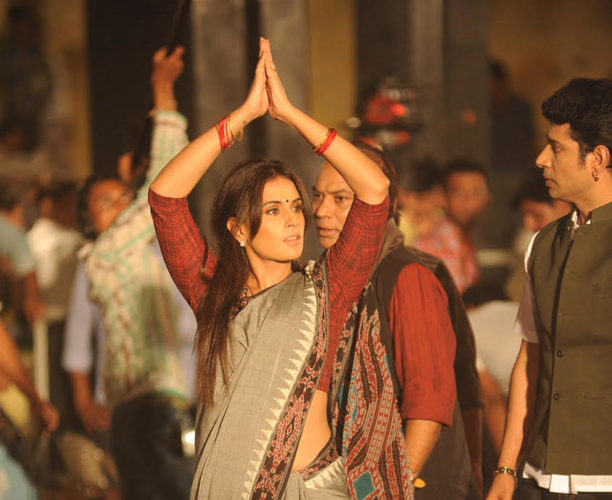 Known for her magnetic personality, Richa Chadha is also admired for her upfront attitude and straight-forwardness. She never fails to voice her opinion about burning social issues or to render necessary actions, when required. Therefore, it would be compelling to watch her portray 'Paro' in Sudhir Mishra's upcoming film Daas Dev which is modern day adaption of legendary Devdas set against the turbulent political backdrop of Uttar Pradesh.
Richa's character Paro is said to be brave, audacious and has an intellect of her own. She does not shy away but flags her individual take on situations. Her transition from a girl in love to a powerful and dynamic self is noteworthy. In order to set things right, she eventually goes on to cast her opinions and strong beliefs overshadowing 'Dev' amidst the gruelling political arena.
Richa did an extensive research to get into the skin of the character and followed many female politicians closely while preparing for the role. To make it look relevant and to understand the essence of politics, she even attended several rallies and debates absorbing the poise and body language of the women leaders of our time.
Talking about her on-screen avatar, Richa said, "As an actor I work hard to get into the skin of every character I play. Paro resonates with me personally and I find many of her traits true to mine. An interesting challenge was learning and absorbing how to play a woman politician and to this end I did a fair amount of research. The look however is always crucial and so part of my research was on how to comprehensively look like a young woman politician who would be taken seriously. Along with the costume design team we decided on incorporating Indian weaves, Khadi, Cotton and elegant sari's after researching the look extensively. 'Paro' has always been an iconic character, but with Daas Dev 'Paro' can once again become the icon of today".
Richa's dedication to bring Paro from script to screen has been incredible and we can't wait to watch her fierce avatar in Daas Dev.
Daas Dev boasts of a stellar star cast with Rahul Bhat as Dev, Richa Chadha as Paro and Aditi Rao Hyderi as Chandni. In sync with the lead cast, is Saurabh Shukhla will be seen in in one of the most complex roles of his career alongside Vipin Sharma, Dalip Tahil, Deep Raj Rana, Anil Sharma and Sohaila Kapoor. Anurag Kashyap and Vineet Singh will also be seen in special appearances in the film.
Daas Dev, produced by Sanjeev Kumar of Saptarishi Cinevision and Presented by Gaurav Sharma of Storm Pictures is slated to release worldwide on the 20th of April 2018.