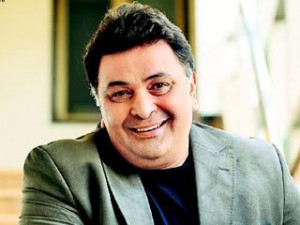 Providing a unique opportunity to present Modern India through the lens of students at a world renowned academic platform, for the first time in its history, LSE SU India Week will open its doors to the public this year. Taking place from Monday 20th February – Sunday 26th February, the event will appeal to anyone with an interest in India.
LSE SU India Week 2012 is a series of events including panel discussions, debates, cultural activities and workshops, which seek to celebrate the successes of India and discuss areas for improvement across all sectors. The week will be inaugurated on Monday 20th February by legendary Indian actor, Rishi Kapoor, who will also discuss filmmaking in India. Professor Rachel Dwyer and the Indian High Commissioner, Ambassador Rajesh Prasad, will also be in attendance, with the former delivering a talk on 'Bollywood as a Guide to Modern India'.
Highlights of LSE SU India Week include a 'Philanthropy in India' panel discussion on Tuesday 21st February. Founder of HCL technologies, Shiv Nadar, and Managing Director, TATA Ltd, Anwar Hasan, will discuss Creative Philanthropy and the Tata Model of Philanthropy respectively. Wednesday 22nd February will focus on the concepts of Female Entrepreneurship and Microfinance to the LSE in the context of India. Keynote speakers will include Gita Patel, Director, Trapezia and Emilie Goodall, UNPI. Thursday 23rd February will present a panel discussion on the Indian Economy with a number of high-profile speakers including Madhur Jha, Global Economist, HSBC and Rahul Sharma, Executive Director, Micromax. Bollywood choreographer Shiamak Dawar's Dance Workshop will spice up campus that evening. On Sunday 26th February, Lords Cricket Ground will host renowned Indian cricketer, Ajay Jadeja, as he speaks on the Economics of the Indian Premier League and how it has changed the dynamics of cricket, before witnessing one of the finest university cricket matches – between the LSE's India and Pakistan cricket teams. The week concludes with a Bollywood night hosted by Raj&Pablo, featuring a performance by British Asian artist Arjun.
LSE SU India Week has been the flagship event of the academic institution's India Society for some years now. The aim of India Week is to celebrate the various successes of India and realise areas for improvement, seen particularly through the eyes of Indian students studying at LSE, both from India and elsewhere globally. Making certain events public will enable the institution to provide opportunities for the engagement of LSE students with the wider community and allow the general public to benefit from these discussions and enjoy all facets of India.
An India-centric, student-led event of this scale has never before taken place in the EU. LSE SU India Week will address successes and concerns in different fields, providing something for all tastes and interests. From politics and economics to Bollywood and food, LSE SU India Week 2012 will unite key issues and experts atthe LSE, thereby offering a unique ensemble to both students and the general public. Furthermore, students will have the opportunity of networking with both global and Indian firms such as Accenture, ArcelorMittal, TATA, Infosys and Herbert Smith to name a few.
Comments CEO of LSE SU India Week, Sanam Arora, ""So far as I am able to judge, nothing has been left undone, either by man or nature, to make India the most extraordinary country that the sun visits on his rounds. Nothing seems to have been forgotten, nothing overlooked."
"There is no better way to describe a land so rich in its cultural heritage, diverse in its demography yet united by values and warm people than these wonderful words by Mark Twain. It is this land of over a billion people that we bring to London through India Week 2012. As the most unique and innovative event of its kind, India Week 2012 brings together experts from various fields to the LSE to celebrate the successes of India and engage in discussion over issues that hamper progress. Join students of the London School of Economics as we take this one week to celebrate the world's largest democracy – for it is the 21st century, and India has truly arrived."
For event tickets please visit the website: www.indiasociety.co.uk or telephone: 07585 801 365; 07771 994 681; 07952 802 854; or 07540 349 922.
For full LSE SU India Week 2012 itinerary, timings and location details, please visit the website: www.indiasociety.co.uk