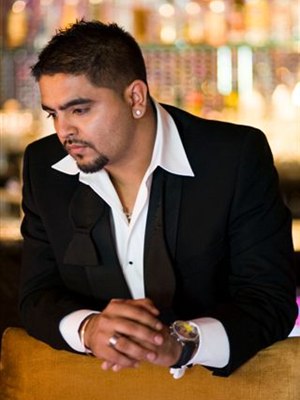 Music producer, Rishi Rich has appointed Kiran Sharma of KIKIT Entertainment as his new agent for representation.
Commenting on her new client, owner/MD of KIKIT Entertainment, Kiran Sharma said: "Rishi Rich has been a pioneer in bridging the gap between Asian and mainstream music and KIKIT Entertainment is excited to be working with such a talented, influential star in the music industry."
Rishi Rich said of his appointment at KIKIT Entertainment: "I am fortunate enough to be producing music for some of the biggest names in the industry, so it was an obvious choice to have Kiran Sharma, who has managed some incredible artistes, represent me. I'm looking forward to this next step."
About Rishi Rich
Rishi Rich is an award-winning music producer widely known as the leader of the British-Asian music scene. He has worked with the likes of Britney Spears and Craig David and most recently MIA. He also discovered Jay Sean and has produced music for India's Bollywood industry.
About KIKIT Entertainment
KIKIT Entertainment is one of the world's leading celebrity-booking agencies and also operates events organizing and artist management divisions. Kiran Sharma launched KIKIT Entertainment in 2005 and within six years has transformed it into a multi-million dollar agency and one of the industry's most important booking agents for private events. Clients include: Prince, Annie Lennox, Bryan Ferry, Paloma Faith, AR Rahman, Sonu Niigaam and Beverley Knight.