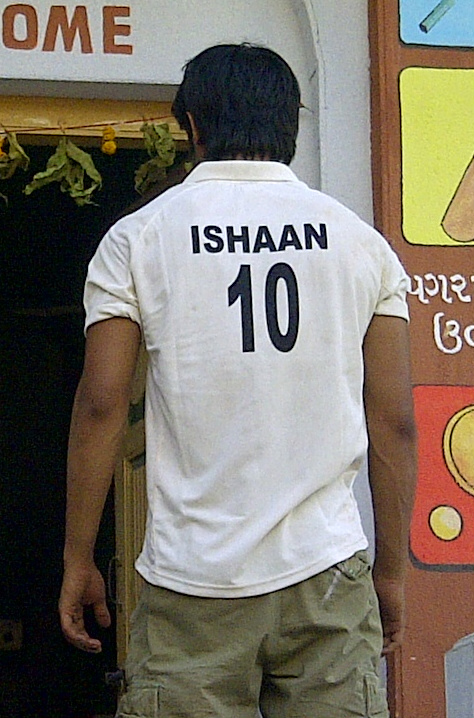 Chetan Bhagat is currently one of India's finest and most popular fiction novel writers. The New York Times have labeled him the 'the biggest selling English language novelist in India's history.' For those of who have not yet had a chance to read one of his books you most definitely will have seen or heard of the Bollywood screen adaptations of Hello (based on his One Night @ The Call Centre), 3 Idiots (adapted from Five Point Someone – What not to do at IIT) and '2 States', the rights for which have already been bought by Nadiadwala Grandson Entertainment Pvt. Ltd.
Now his third novel 'The 3 mistakes of my life' is literally about to come to life. The film is being directed by Abhishek Kapoor, who last directed the extremely popular Rock On and is being produced by Farhan Akhtar, Ritesh Sidhwani and UTV. The story, based on real events, is about three friends and their passion for cricket, business, life and love. It is set against the backdrop of religion, politics, earthquakes and riots in the state of Gujarat.
Director Abhishek Kapoor commented "I have locked the script. We are ready to roll the cameras. We are going on floors from this month (April)" and talking about the star cast he said, "We will make an official announcement soon." However Chetan, who is also one of the screenplay writers for the film, tweeted a picture of the back of an actor who is playing the character Ishaan from the book. Guesses are on for who this mystery actor is!
Chetan also tweeted that the name of the movie will be Kai Po Che, which is a Gujarati title, in tune with the setting of the book. He shared with the press "I am happy and excited that the film is finally on floors. Abhishek Kapoor is braving the hot summer heat in Gujarat with the entire cast and crew. They are shooting in Vadnagar in Mehsana district of Gujarat and will also be filming scenes in Ahmedabad. I myself am dying to get on set soon."
If you haven't had a chance to read the book – do! And if not you can wait for the film! This now leaves us with Chetan's most recent book 'Revolution 2020', which is yet to be picked up by Bollywood. Going by his impressive track record, no doubt there will be announcement about that one too!