It is the romantic track, 'Rehnuma' from the forthcoming action thriller Rocky Handsome that will be see Seychelles make a comeback on Bollywood screens after several years. Sung by Shreya Ghoshal & Inder Bawra and music given by debutants Sunny & Inder Bawra, here's presenting the first look of John Abraham and Shruti Haasan's romantic 'Rehunuma'.
Nature's tailor made romantic getaway Seychelle's became the picture perfect backdrop for 'Rehnuma'. John and Shruti share a great chemistry in the song. We hear the speed boat used in the song caught the actor's fancy who, post taking only basic necessary lessons, would take it for spins between breaks and be in full control of it like a professional in the deep blue waters of Seychelles.
Rocky Handsome is John & Shruti's second film together and they have certainly created some aura around them. 'Rehunuma' is a soulful track with some heart-wrenching lines and is poised to become one of the most romantic song of this year.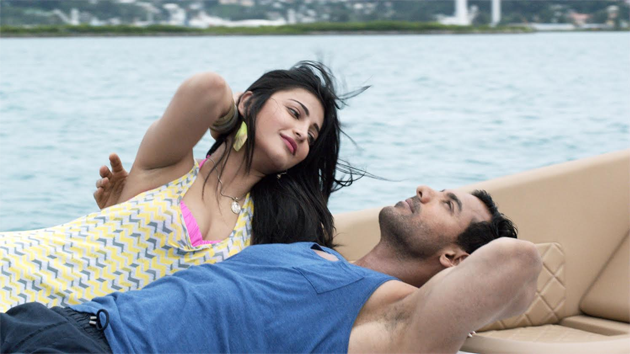 Directed by Nishikant Kamat, Presented by JA Entertainment and AZURE Entertainment, Produced by John Abraham, Sunir Kheterpal & DMEL Rocky Handsome is an AZURE Entertainment Production to release on 25th March, 2016