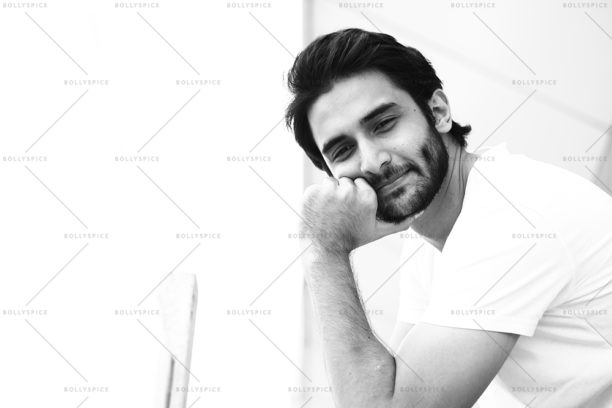 Rohan Mehra, who is all set to embark upon a new journey by making an acting debut with Baazaar, has been working in the film industry for the last two years. Having assisted eminent film makers like Sanjay Leela Bhansali, Rohan also tried his hand at photography, composed music and did some ghost writing, before he got a photo shoot done and posted pictures on Instagram, when he caught the eye of Kal Ho Naa Ho's director Nikkhil Advani who surprised Mehra with a phone call. Five years later, Rohan faced the camera for the first time with Nikkhil Advani's Baazaar, directed by Gauravv Chawla. The film stars nawab Saif Ali Khan along with the talented Radhika Apte.
"It's exciting working with actors of their stature in my first film as it throws me into the deep-end straightaway. I was nervous but the nerves have cooled down. I gave my first shot and it felt amazing and now I'm looking forward to a few shots before we call it a day," an excited Rohan said from the sets of his first film.
Before entering the world of Bollywood, Rohan was on his way to becoming an investment banker, with a degree in econometrics and mathematics. But his love for art, pushed him to board this new journey. Just like his character Rizwan, Rohan too grew up in the small town of Mombasa in Kenya. He lost his father, when his mother was pregnant with him, after which his mother went back to Kenya with her two year old daughter and her unborn child, where her parents lived.
"She's a fighter and came back to complete Gurudev, the film my father had been producing and directing when he suffered a fatal heart attack. But I grew up far removed from this world," Rohan admitted.
Being the only man in a family of four, the decision of turning down several offers in the field of banking and leaving it all to pursue his Bollywood dream required thoughtful consideration.
"I'm the only man in our family and was expected to shoulder responsibilities. Many tried to dissuade me from starting from zero, but once my mother knew my heart was in it, she was encouraging, telling me to give it my all. My sister Soniya who had already tried her luck as an actress earlier in Ananth Mahadevan's Victoria No, 203: Diamonds are Forever, and is now in Dubai making ads and shorts, was also supportive. And so at 2pm on Sunday I faced the camera for the first time, it was a solo shot," the debutant added.
Speaking about his late father, actor Vinod Mehra, Rohan said, "I never knew him and my mother remembers him as a soft-spoken man, usually dressed in white, whom people respected for the man he was. To me he was a godly presence whom I have felt closer to since I came to Mumbai because back home, I couldn't even sit across the table from someone and talk about him because no-one knew him. Here, there's Gulzar saab who was my father's refuge. Ghar, for which Gulzar saab had written the lyrics, was one of his best films and I have to thank the internet for helping me discover these films."
Rohan's favourite film of his father is Hrishikesh Mukherjee's Bemisal, which also features Amitabh Bachchan and Raakhee. "It's one of Amitabh Bachchan's most under-rated films," the actor exclaimed!
But that is not a film that Rohan would like for to be remade. He thinks it should remain as it is, a cherished memory. "If I had to pick one of his films for a remake, it would be Anuraag, a subject which would pull at the heart strings even today," he stated.
Talking about his upcoming film Baazaar, Rohan concluded, "It's a story of ambition, revenge, friendship and passion. But more than anything else, it's a story of a city called Mumbai, a city of dreams which small town boys like me are drawn to."