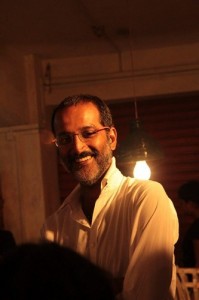 Director Rohan Sippy is one of the happiest people as his wife Roopa gave birth to a baby girl yesterday November 27th. The girl is named Inaya and both the child and the mother are in good health.
Actor Abhishek Bachchan who is a very good friend of Rohan, announced this wonderful news on Twitter saying "Well done chuckmasta @rohansippy here's welcoming the latest and most beautiful Sippy. Welcome to parenthood." Rohan replied to the tweet saying,"What @juniorbachchan says is true:)"
Rohan's good friend Priyanka Chopra also tweeted her wishes saying," "OMFG @rohansippy !!!! Congraaaaats!!! That I the best news!! Chuck master sippy is a baby daddy!!!"
Rohan replied, "@priyankachopra I know, quite unbelievable- there's a new lady in the house- looks like she'll be 'a good girl'
Other actors like Bipasha Basu, Vishal Dadlani, Apoorva Lakhia and Tara Sharma posted tweets congratulating him. Rohan has not yet posted the picture of the baby but he posted the birth certificate to make it official.
Bollyspice wishes Rohan and his wife many blessings and lots of pink health to the newborn!