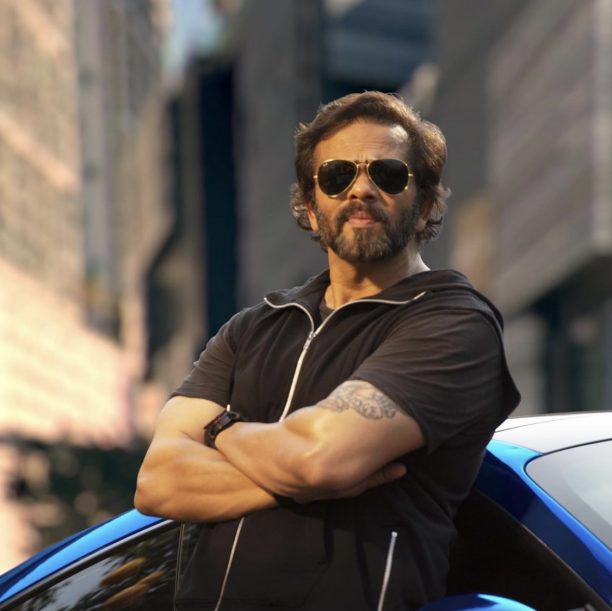 When you think of incredible action scenes with cars flipping, explosions and more the first name that probably comes to you in the world of Hindi cinema is Rohit Shetty. The director has become one of the most successful in Bollywood with hits like the Golmaal series, Singham series, Chennai Express, Dilwale and more.
We have some fabulous excerpts from an interview with Exhibit Magazine where the director gives insight into his journey as a director and of course all those cars!
Shetty said his journey on the road to directing has been adventurous and quite filmy. "It was quite filmy, like a boy who starts his journey at 16 and has seen a lot in life. Dad is one of the finest action directors of his time, and I wanted to be like him, so I started doing car stunts at the age of 18. All I ever wanted to be was an action director, so I started with it, and I got to work with Ajay's father, a renowned action director. I learnt a lot from him, and then I was working as an assistant director. Gradually, it started with being an action director and then every other thing happened with the flow. Before working as an AD, Ajay, with whom I was working, started his production. Then came a turn in my life where he said now you direct a film and that's how everything happened. That's why you see in all my movies that cars blow up and action scenes because the action director is still there inside me."
Talking about the stunts he has done with cars he revealed, "I have done more than 100 stunts with cars. We have blown up more than 200 vehicles. To be honest, I have even lost count of it."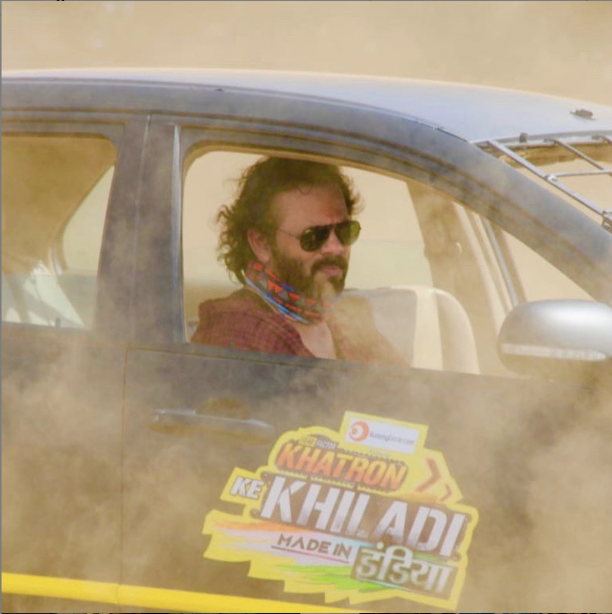 Adding he got the action bug meaning action stunt bug even more while doing the television show Fear Factor and from there put together a team. "Because of that, what has happened to me is I love action. I have met the action teams worldwide, like how food lovers meet other food lovers who have the same taste of food or fashion, but I met many action teams when I was doing Fear Factor. At that point, I created my group, which is also from around the world. If there is some specific stunt I want to do or want some stunt guy to do it, I call them from Cape Town, Bulgaria, and multiple places like those and work together.
"In my latest movie Sooryavanshi, I have a bike stunt in which the stunt guy is from Bulgaria. The other for the car stunt is from Cape Town so that's how these come together and shoot for me. We had a CGI shot with drifting, so they did it," he revealed.
As for the future, he told Exhibit, "I just want to go to the next level, and now because we have a team, it is like a family. As you say, the world is small. Now we work along with worldwide people. Sometimes we have people from abroad coming here for shoots, and we have our people going there. Hence, I just want to keep increasing the level. If you see the Hollywood projects, they have bigger budgets and more sophisticated equipment, and we here don't even have a proper drifting school like the ones in South Africa or America."
He also has other action plans, "I want to open an action school where people can train, and we can create worldwide drivers under one roof and not only that, I want to expand Hindi cinema when action is concerned."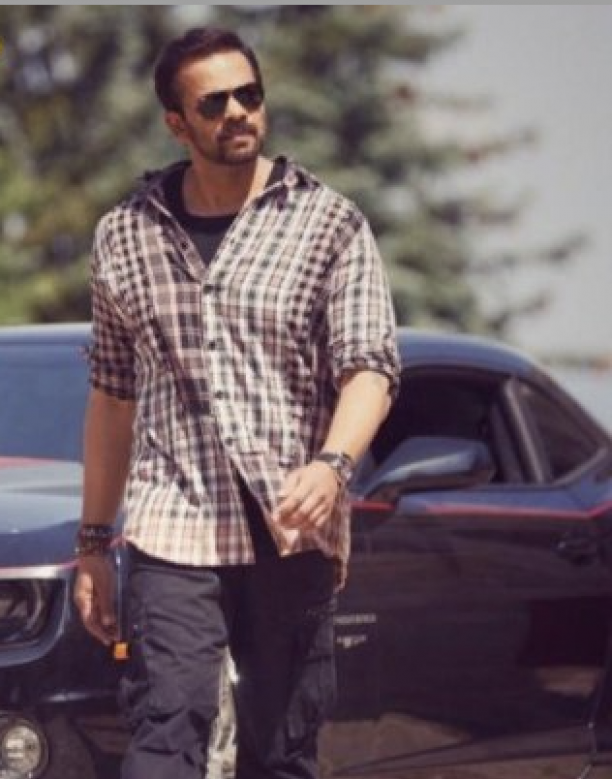 About being known as the action director as his brand he says, "It all started gradually. When I started, I wanted to become an action director who was in love with cars since he was a kid. When I started doing stunts for my films after 2-3 movies, I realised that I am becoming like a brand to everyone who connects you with cars. Now people recognise me with "Ye voi jo gaadia udata hai". But this was not the plan. I was working on my movies, but then I realised I have become like a brand."
Being very open he said, "It is sporadic that what you love becomes your profession, and now that I have reached this position, I feel the most important thing is honesty towards my life, fans, movies. Whatever I do, it has to be honest. My first movie that crossed the 100cr mark was in 2010, and it's been 11 years since each of my films has crossed that mark. And it's not that I am some great director. It's the people I work with, like the actors, technicians and the entire crew, that make it possible."
Shetty's next action-packed film Sooryavanshi starring Akshay Kumar is set to release on 30th April. Currently, Rohit Shetty is shooting Cirkus with Ranveer Singh.
Here is a teaser shot of that