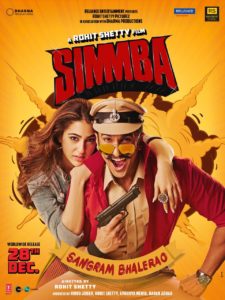 Rohit Shetty is gearing up for the release of his upcoming film Simmba, starring Ranveer Singh and Sara Ali Khan, which is slated to to hit theaters tomorrow. While the trailer and the songs received brilliant response, the director has been busy promoting the film and has been immensely working hard to keep the viewers entertained.
The director recently spoke about his movies and the category of audiences that his movies carter to and lets his audience take the pride and said, "There is segregation when you talk about the kind of audience who come to watch my films. That's what makes me successful. When I start writing a script and shooting it, all I keep in my mind is my audience. The people who come to watch my films are the family audience. If I were trying to prove a point, I would not have been here."
Rohit firmly believes that the movies are often related to a common man's lifestyle. Relating to the same, he adds, "There are people who will dislike what I do, but I know that there is an audience that loves my cinema. So, you have to come to terms with the fact that a certain section of the audience might not love your films. One can only hope that they like your films at some point. I deal with the problems of the middle class and that's why my films are termed massy. I can't solve their problems, but at least, I can entertain them. What I find hypocritical is, when someone curses in English, it is considered cool and not massy. However, when the same curses are in Hindi, the 'massy' tag is promptly added. I don't fear my film being a flop, but I do fear losing the audience that loves my cinema."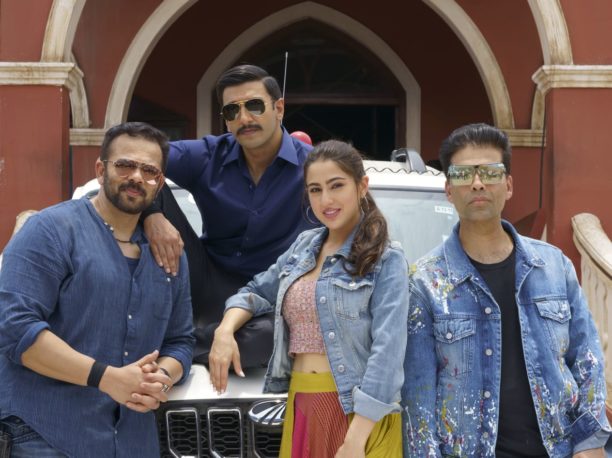 Simmba marks the debut collaboration of Rohit Shetty and Karan Johar and undoubtedly the fresh leading pair of Ranveer Singh and Sara Ali Khan looks to be a winner.
Reliance Entertainment presents, Rohit Shetty Picturez and Dharma Productions, Simmba is slated to release worldwide on 28th December, 2018.