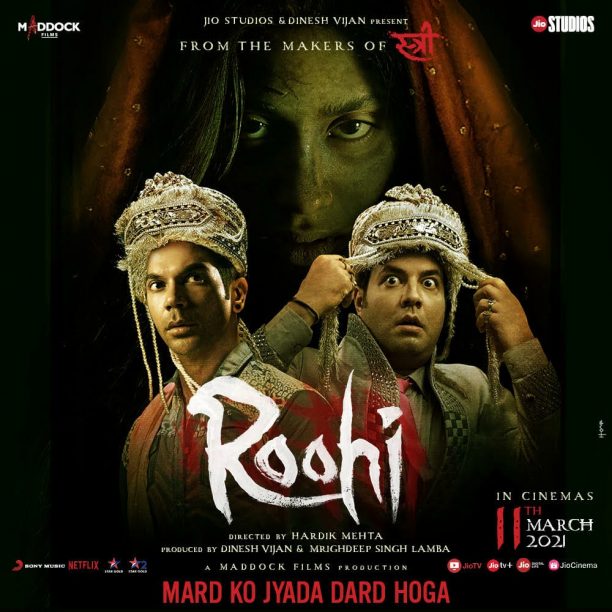 The Stree team reunites to further build the cinematic universe in the family-friendly horror-comedy franchise with the much-anticipated Roohi. Directed by Hardik Mehta, the incredibly talented Rajkummar Rao is back with Janhvi Kapoor in a spectacular role along audience favourite Varun Choocha Sharma. The Jio Studios & Maddock Films production is set to release on March 11th.
The film follows the eerie yet hilarious misadventures of Bhaura (Rao) and Kattanni (Sharma), as they cross paths with a mysterious girl named Roohi (Kapoor) in a creepy jungle. They are not alone though, as a scary bhoot also tags along for the ride!
What will happen next? ICYMI Watch the trailer to know more.
Iss baar mard ko jyada dard hoga!

Producer Dinesh Vijan says,  "The biggest wins of this trailer is that everyone, right from the film industry to true blue cinephiles are looking forward to catch Roohi on the big screen"
Along with the first trailer that was thrilling we also have the exciting first song! 'Panghat'! Composed by the great Sachin-Jigar the song is sung by Asees Kaur and Divya Kumar is already a hit with over 2 million views on YouTube alone!
Check it!
Sachin-Jigar says, "Composing this song has been super fun and we think our experience of creating it has translated into the vibe of the song. Rajkummar Rao, Janhvi Kapoor and Varun Sharma have enlivened the song in a special way and now we await the response of the listeners." 
Singer Asees Kaur, "Singing this song for Sachin-Jigar along with them and Divya Kumar was a dream. This is a song has a mad beat. It's the kind of song I would want to hear on the dance floor."
Plus check out these posters and stills!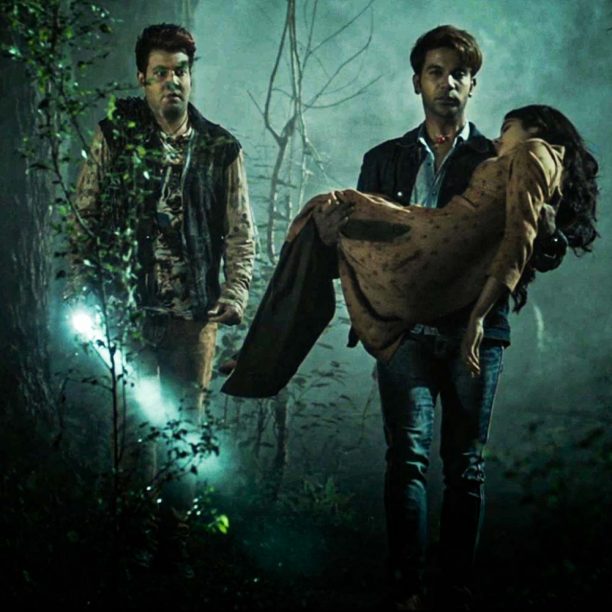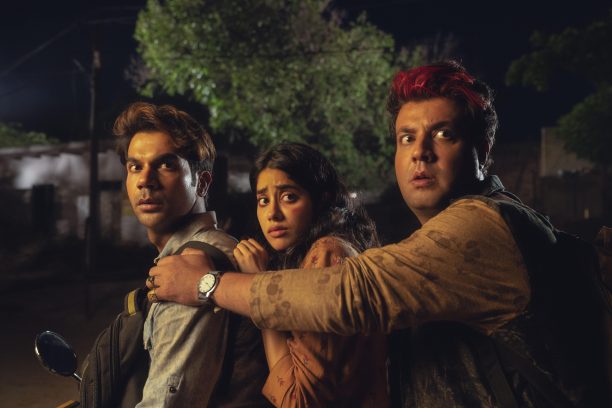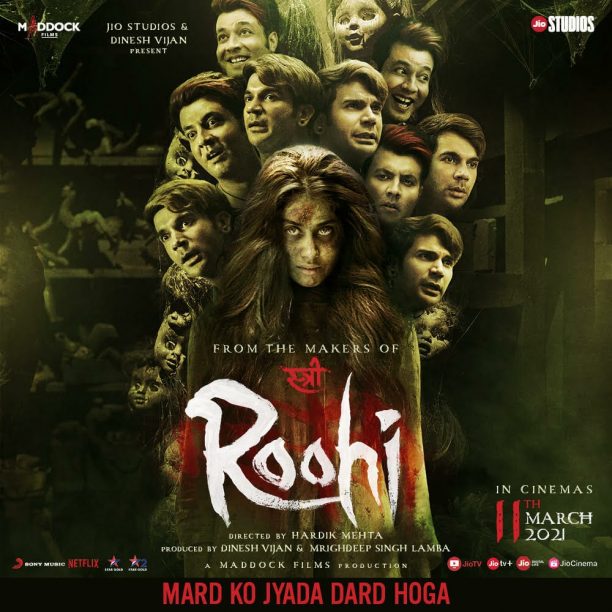 Stay tuned for more and remember to mark your calendars because Roohi releases in cinemas on 11th March 2021. A Jio Studios Worldwide release.