Directed by Prabhu Deva and co-starring Sonakshi Sinha, Rowdy Rathore is Akshay Kumar's return to action! It is rumored to be the remake of the Telegu super super hit film Vikramarkudu and from what we hear it is hardcore action with a dash or maybe a whole lot of masala thrown in.
About going back to his action roots Akki said recently, "Action is something with which I have started my career and it gave me the platform to become a star. I enjoy doing them and now for sometime I will stick to this particular genre."
And on his Whosay page he posted, "You guys wanted ACTION, I'm gonna give you Action Ka Baap, ROWDY RATHORE! Your AK is BACK…not with a vengeance but with Rowdy 🙂 For all my die hard Action fans, this is for you guys!"
Akki is happy being back on an action set and told PTI, "I am returning to action after six years. The film has been visualised by the director in a manner which is reflected in the posters and the slogans. It's a great feeling to be doing an action film again."
We have some cool on set looks so check them out!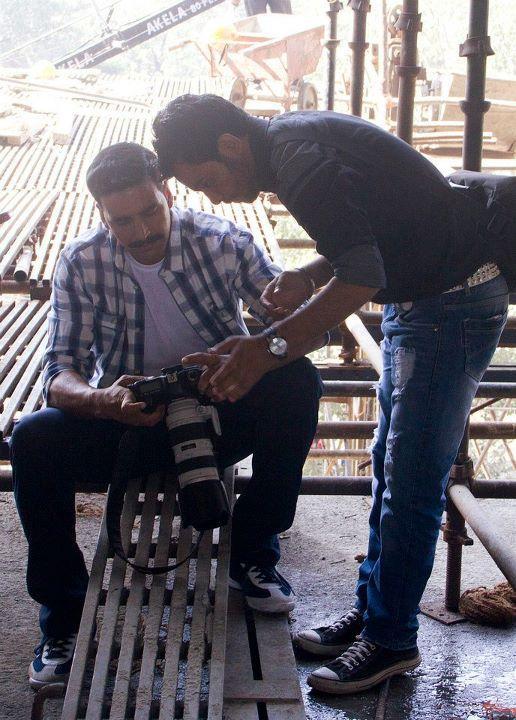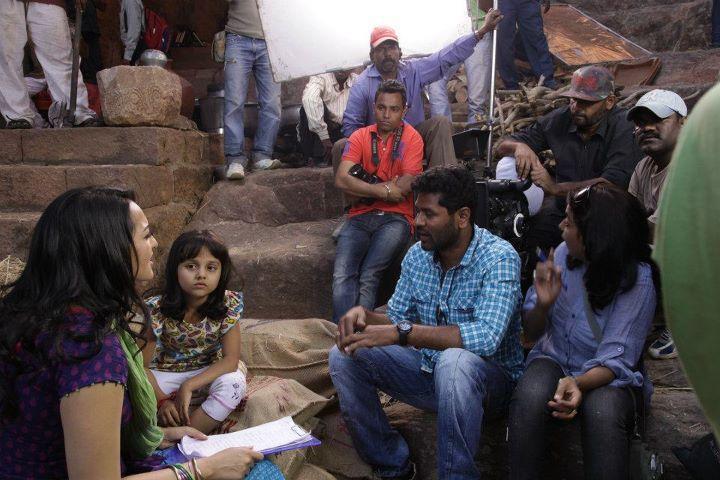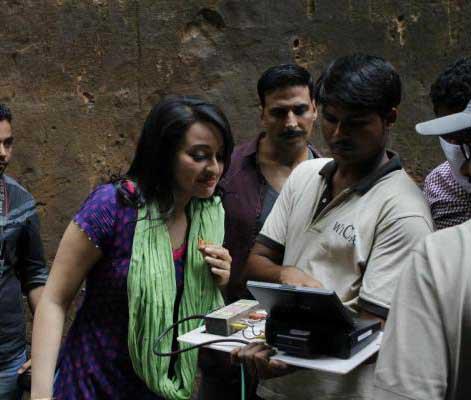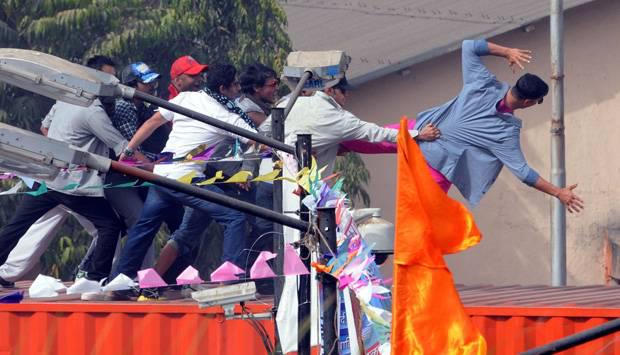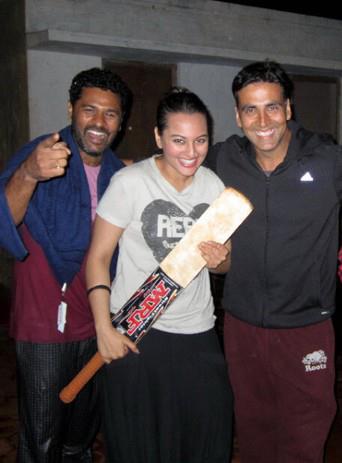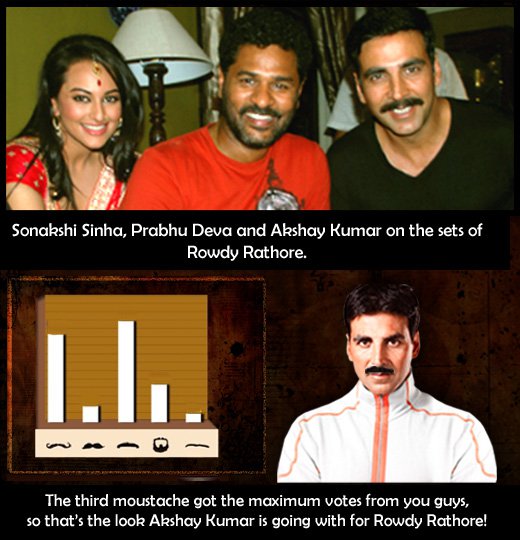 We have already been completely intrigued with the hand painted posters for the film like above and are eager to see what the film has in store for us. Get ready for some Rowdyness because the film is now set to release a bit earlier than we thought because it has been moved up to June 1st.
We will keep you in the know so stay tuned for all the Rowdy Rathore updates!!