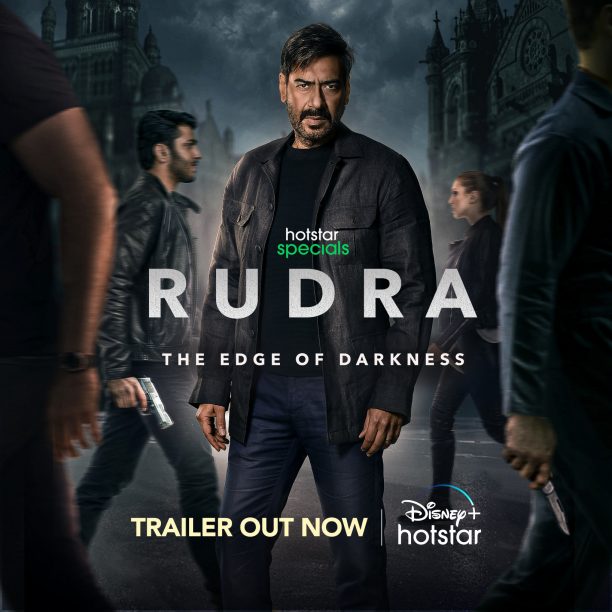 Going by the trailer of Applause Entertainment & BBC Studios India's new thriller series Rudra, Ajay Devgan's web debut is all set to be very auspicious. It's a serial-killer thriller and the killer, not unlike some almost-forgotten actors who have made a grand comeback on OTT, makes a comeback with three murders.
Before we can whistle in dismay, Devgan gets cracking with the interesting investigation. He has always been a man of action more than a man of words. But this time he has the verbal swag at his disposal to put his fist where his mouth is. Early in the trailer he tells a colleague he waits for his adversaries to slip up. And if they don't he says he pulls them into the darkness.
Devgan's Rudra also has marriage problems(with Esha Deol, seen in one shot of the trailer) and a colleague (unmarried) suggests that couples who don't sleep together are likely to have more successful marriages.
"Experience or an App?" Devgan cocks an eyebrow.
The set-up looks sexily crisp.Besides Devgan there are some other enormously effective actors around , like Atul Kulkarni an actor who can sink a thousand ships with one phook(blow). And I am so glad to see the incredibly talented Ashwini Kalsekar in a non-comic role. As Devgan's diligent colleague she has some of the best lines including this: "There is nothing like a break in a relationship."
Rudra looks like a dishy desi adaptation of the BBC series Luther in which the fantastic Idris Elba had played Devgan's role. Elba's wife in the original is played an Indian actress Indira Verma. Esha Deol seems an adequate replacement. Devgan I feel will be every bit as explosive as Elba.
Would the remake be able to live up to the original? It looks like it will. As we can see, Rudra is in capable hands; Devgan and his committed co-stars and also director Rajesh Mapuskar who once was Raju Hirani's associate. On his own Mapuskar explores the darkness that spreads itself out in the chasm that divides the criminal from his/her nemesis. I can't wait for the series to start streaming on Disney+ Hotstar.